Want to rock something really stylish? Consider a bob with a ponytail. Some have a full ponytail, and others have the hair half up and down. The possibilities are endless once you bring different hair colors and textures into it, so you can have so much fun with these styles.
They're the perfect style for someone who wants to stay stylish and always on-trend. Ponytail bob hairstyles are also easy to maneuver and play with so you can change up your hairstyle every day.
Stylish Bob Ponytail Hairstyles for Women
The 10 styles below should be plenty for you to play with, so let's take a look at them now.
1. Fanned Ponytail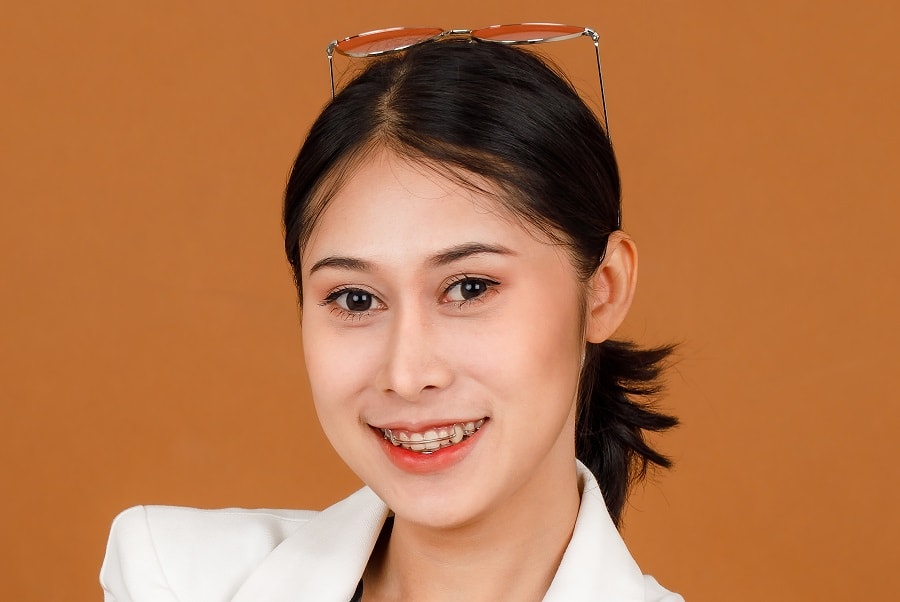 You'll find that this Asian bob ponytail is one of the simplest variations of the style.
The hair is parted in the middle and hangs naturally straight by the face, then it's scooped back into a ponytail that's pulled behind the ears and secured at the base of the neck. The hair in it fans out slightly.
2. Half Up Messy Ponytail
Half up half down ponytail hairstyles are always trendy. This hairstyle has the bob ponytail only formed with the top section of the hair while the rest of the hair hangs straight and loose.
It's very messy and loose, and it's an easy look you can throw your hair into on a whim.
3. Ponytail with Loose Strand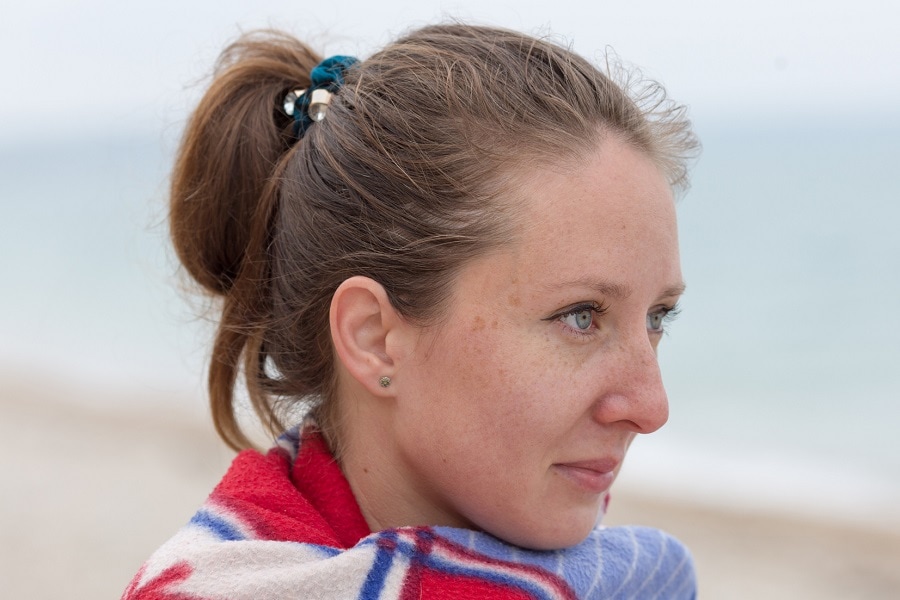 People with thin hair will like this ponytail. All the hair is scooped back and brushed into a high ponytail with a loose strand of hair falling from just below it.
The ponytail is secured with a pretty blue ribbon to add some personality.
4. Wavy Ponytail with Bangs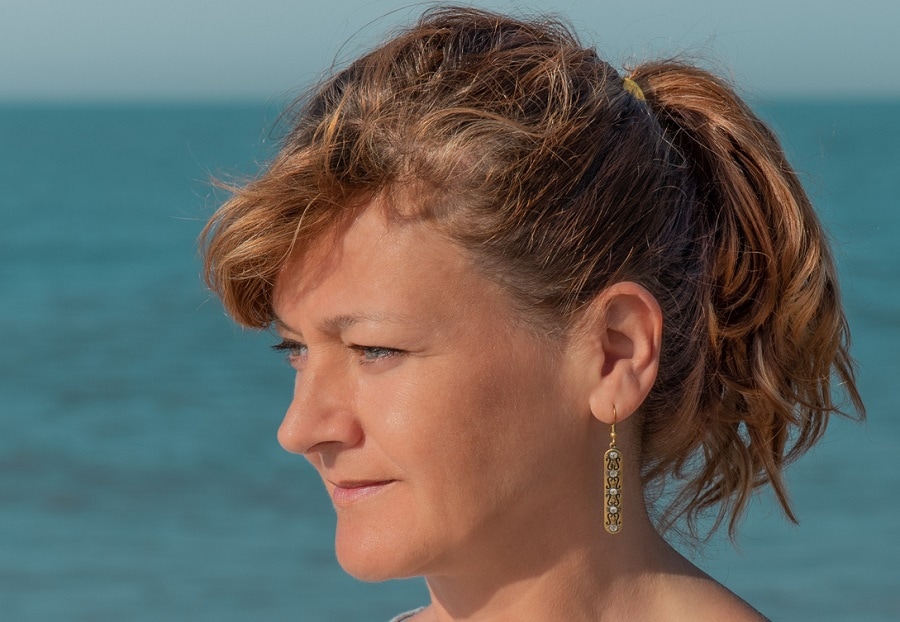 You'll enjoy styling your bob into this one. It's a lovely beach-style ponytail.
It has waves often referred to as beach waves, and it's very loosely put into the ponytail at the middle of the head. There are some light bangs that dust across one side of the forehead in a sweet style.
5. Vivid Red Pigtails
Here's a ponytail bob look that has a touch of uniqueness to it. The hair is a dark, vivid red shade, and it's in two ponytails instead of one.
Some bangs are pinned back out of the face to create a very open and youthful look.
6. Sleek Yet Simple
You may like a ponytail that appears simple on the surface, but more work went into it than some of the more casual styles on the list.
The bob has been brushed back very nicely with only a few flyaways towards the front, then secured into a ponytail.
7. Super Short Low Ponytail
Some bobs aren't long enough for high ponytails, so this bob ponytail is nice and low.
It's right there by the nape of the neck and very loosely secured as it protrudes from the back of the head. The hair is loose and not brushed sleekly into it.
8. Voluminous Bob Ponytail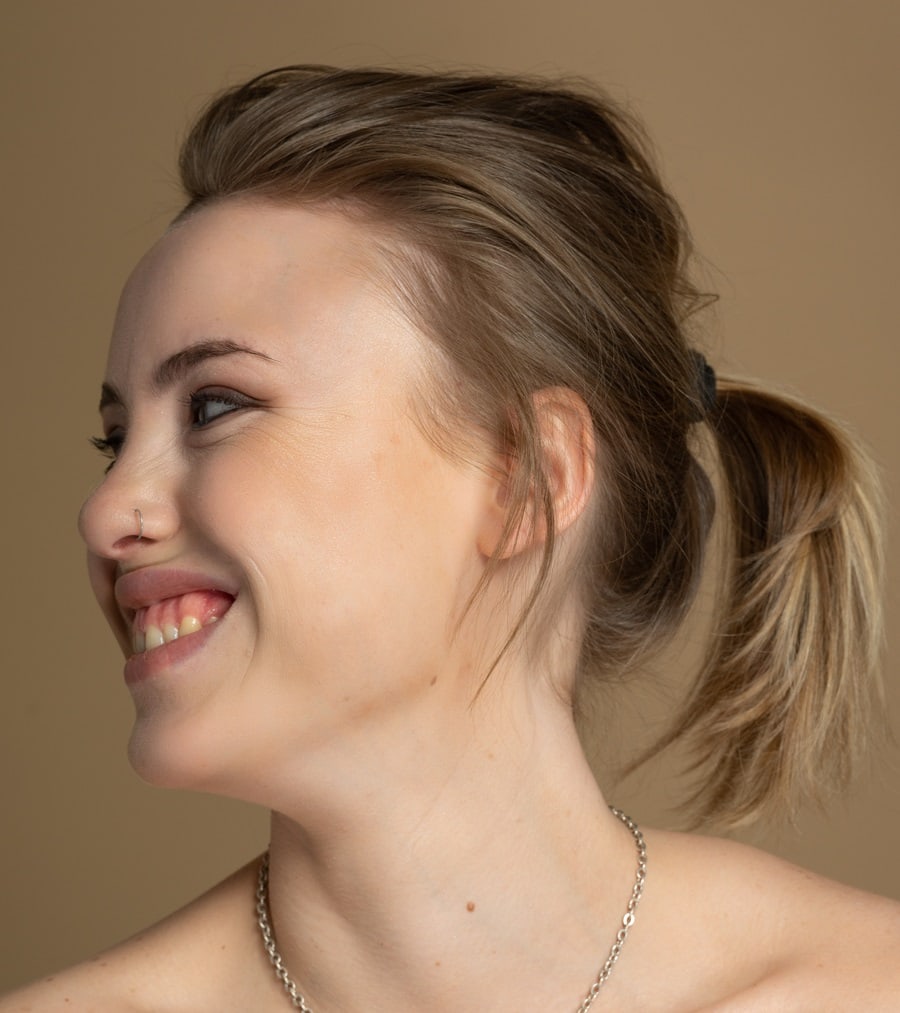 Have fun with this ponytail. The thin hair is loosely brushed back into it. There are a lot of volumes left on top to create a fun look that would be great to wear to a casual party event or something similar that you might attend.
9. Elegant Curly Pony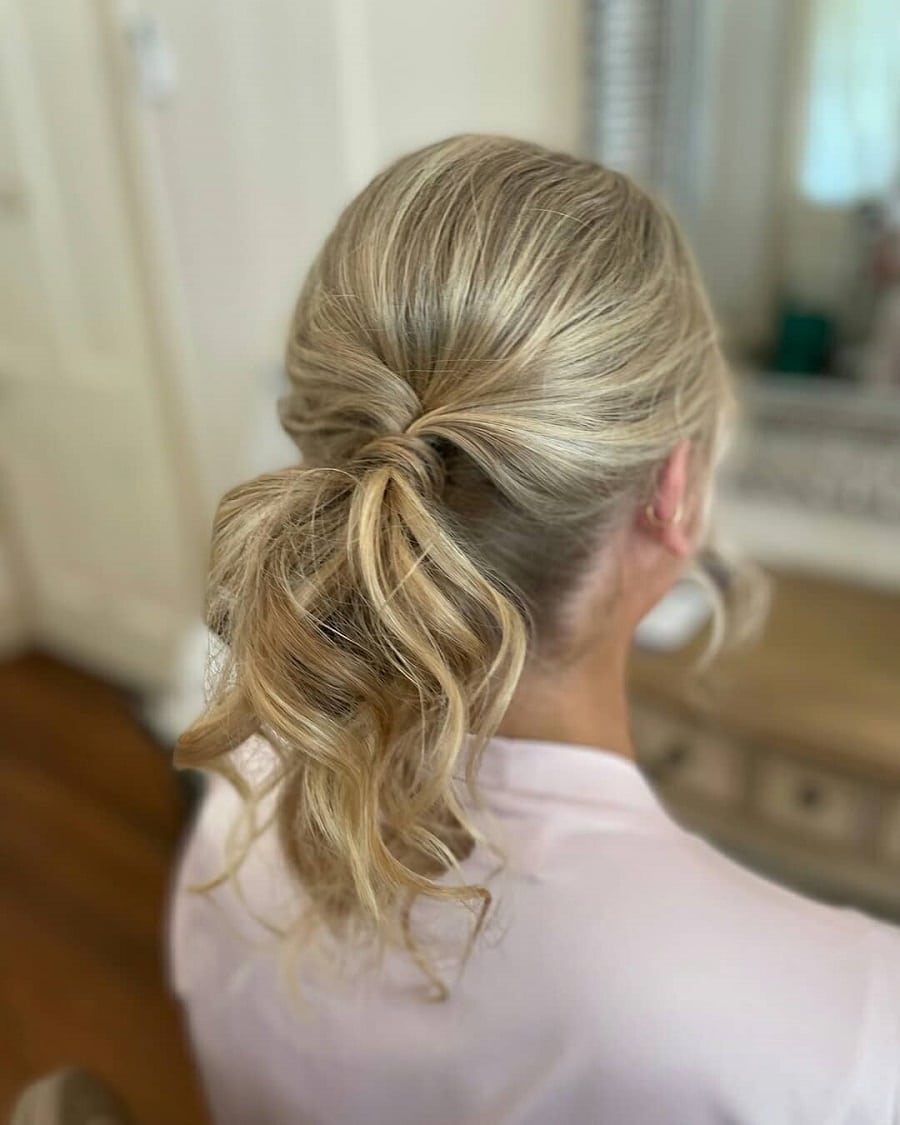 Do you need a style you could wear to a wedding? The bob is pulled back very sleekly with some gentle waves on the side.
The ponytail is curly and has a strand of hair around it, hiding the hair tye that ties it up very nicely.
10. Tall Sleek Red Pony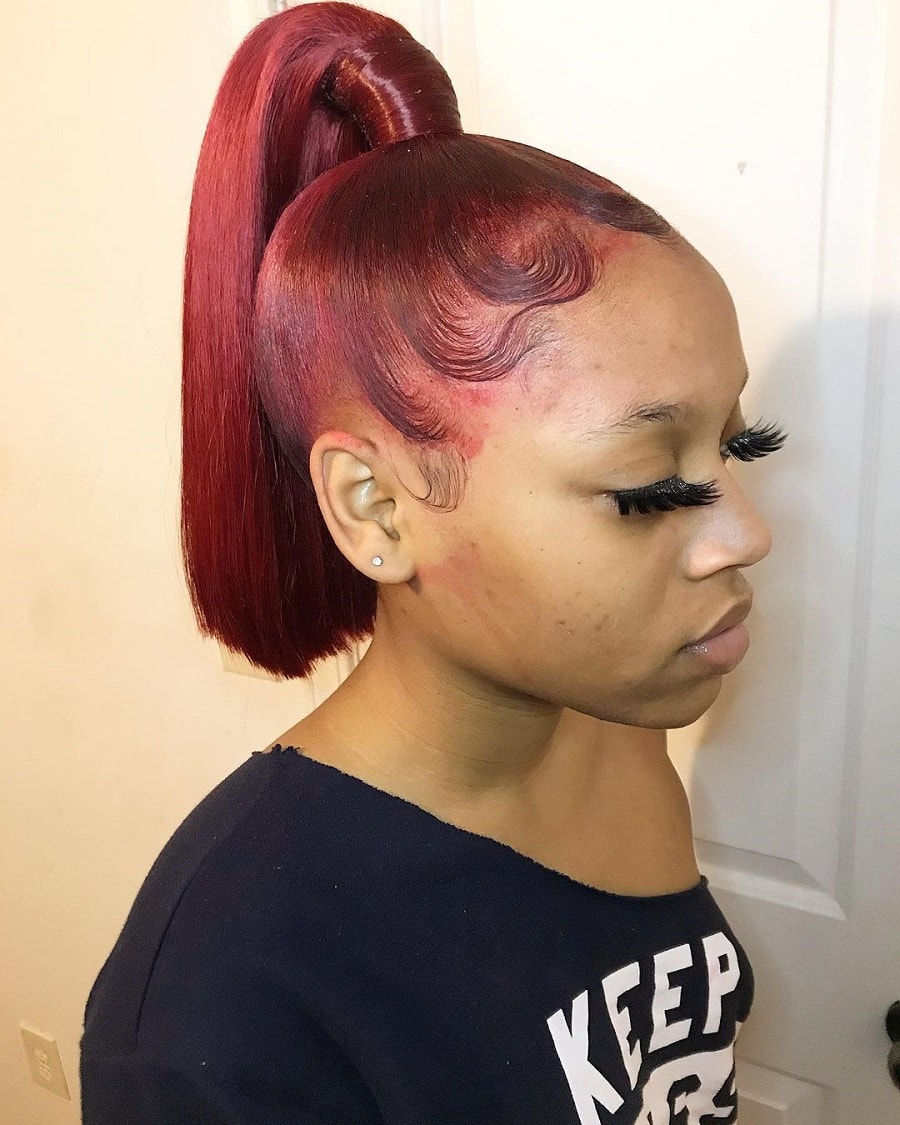 Now, we present a colored bob ponytail for black women, and it's perfect for a party or formal event.
The hair is tight to the head and there's a large section of wrapped hair that the ponytail pops out of, giving it tons of height and volume. It's certainly a look for women who like a little glamour in their hairstyle.
A bob ponytail creates a very sweet look that suits women of all ages and backgrounds. You can change them up to suit different aesthetic styles, too. There are so many ways to make this simple look feel more unique.
So, if you want a hairstyle you can just throw your hair into and go about your day, definitely give a ponytail with a bob a try. You'll fall in love with it for sure.