Can't decide whether to pull your hair into a ponytail or leave it be? We have the solution for you—the half up ponytail. There are a lot of beautiful hairstyles, but unfortunately, not all of them will suit different face shapes and hair types. Well, this hairstyle is an exception.
Anyone can rock this look because of its versatility. It works well for everyone—regardless of your face shape, hair texture, or hair type. So are you ready to try it out? If so, let's get started!
What are the Benefits of the Half Up Hairstyle?
So why are we raving about it so much? Well, because it's the real deal. While it's undeniable that half up hairstyle is one of the most gorgeous options out there, the thing that we liked the most about it is how functional it is.
Here are some of the fantastic benefits you'll enjoy when you try one:
Keeps hair out of the way in the most stylish way possible
Are you going for a run or yoga and need to keep hair out of your face? This beautiful hairdo is the way to go!
Versatile enough for day-to-night dressing
Since the hairstyle is both aesthetically pleasing and functional, you can wear it when running errands in the morning to attending a dinner party at night.
Conceal greasy or gray roots
Didn't have the time to go shower? Is your white hair showing off? Let this hairdo hide your greasy roots and graying hair.
Best Half Up Half Down Ponytail Ideas
So are you excited to wear this hairstyle? If so, here are some stunning ideas you should try:
1. Bouffant Hairstyle
Are you going to attend a formal gathering or a dinner party? Try this gorgeous half up ponytail hairstyle! For a sultry look, create gorgeous waves on your hair. Also, don't forget to leave a few strands at the front so you can frame your face beautifully.
2. Half Up Semi- Bun
Do you plan on lounging around the entire day but still want to look as good as ever? This half up bun is the perfect hairstyle for you. If you're looking fun and flirty, twist it into a semi-bun.
3. Snatched Ponytail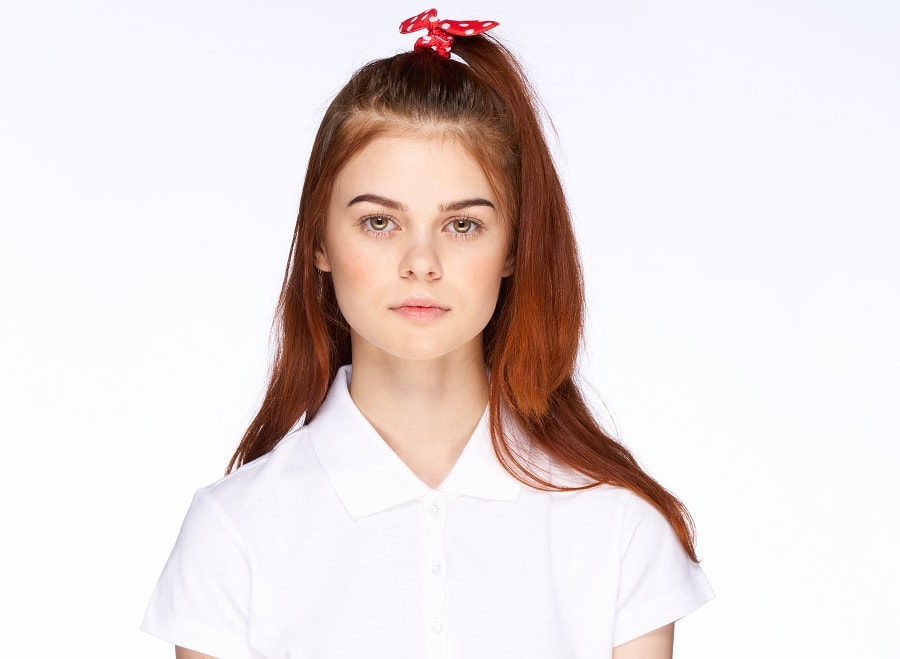 Snatched hairstyles are all the rage these days, and it's very easy to do! You just need to pull your hair as tightly as you can and turn it into a horsetail. With this half up ponytail hairstyle, you can make your cheeks and face look more lifted and slimmer.
4. Dreadlocks Ponytail
Who says you can't stylishly wear your protective hairstyle? Take your cue from this unique and edgy hairstyle, which will make you look gorgeous and keep your hair protected at the same time.
Sleek and high ponytails are pretty popular these days. Of course, that's all thanks to the iconic Kim Kardashian look. But if you don't want to wear your hair up, your next best option is this hairstyle.
6. Curly Hairdo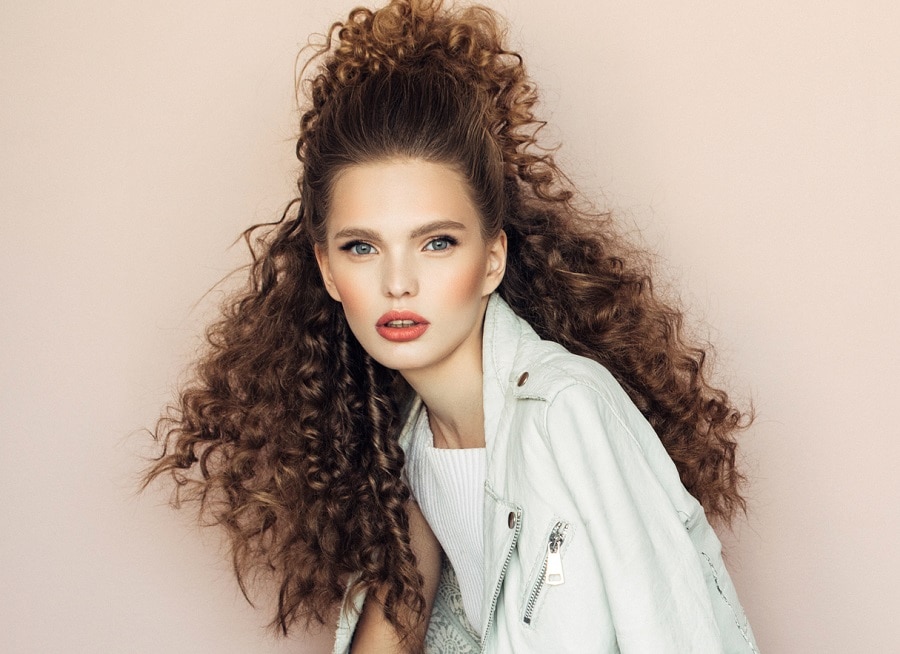 If you have curly hair, you're one blessed gal. And that's why you must show off your beautiful curly hair in the best way possible—this half cup half down ponytail hairstyle. With this, you can keep your hair away from your face without having to hide your stunning curls.
7. Cute Pigtails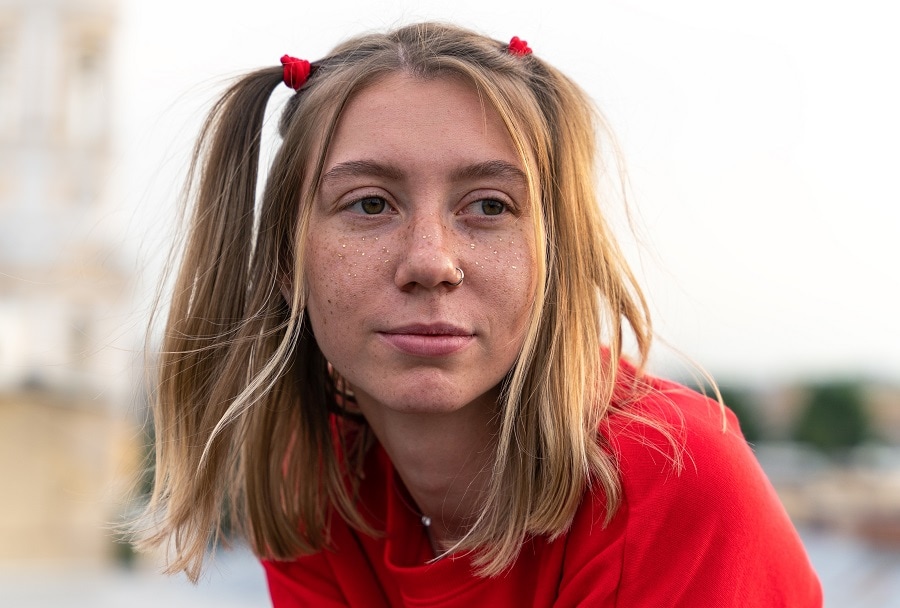 Do you want to express your inner child? Go for the classic pigtails! Well, this is the look for you as it gives off a youthful and playful vibe. Plus, it adds a unique charm to your entire look.
8. Wavy Ponytail with Scrunchie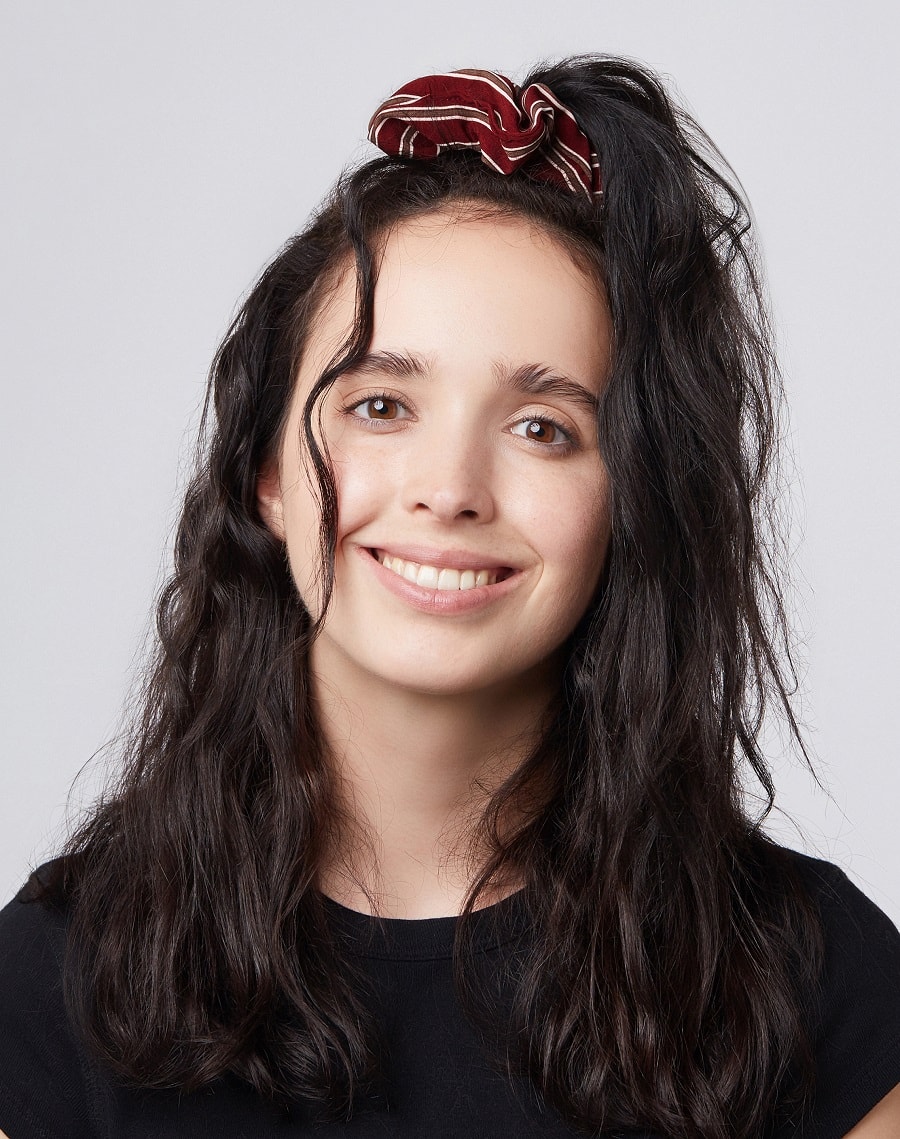 Wavy hair shouldn't be hidden—it should be celebrated! But what if you want to keep the hair strands away from your face? Luckily, you can showcase your waves and keep your face hair-free with this half up ponytail.
9. Brown Wavy Ends
You don't have to keep your hair sleek and straight when wearing this hairstyle. You can take it to the next level with some waves. If you're not keen on curling your entire hair, curling the ends will do!
10. Vintage Hairstyle + Accessories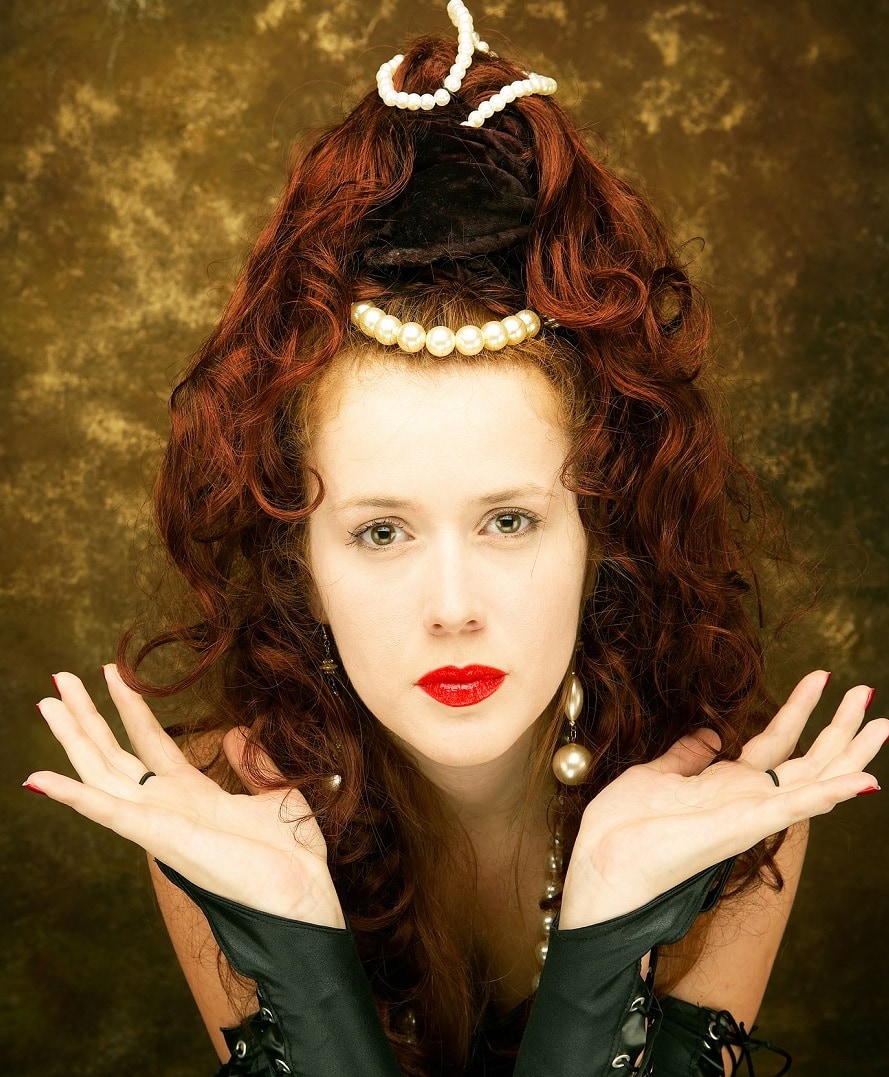 And if you want your hairstyle that will genuinely stand out, why don't you try wearing all these tweaks all at once—beaded hair accessories, waves, and a sleek hairstyle? This hairstyle exudes a boho vibe and adds a touch of mystery to your overall look.
11. Cool Accessories
Are you getting bored with the classic ponytail hairstyle? Well, why not add some tweaks to it? For example, you can twist your hair into a messy half up ponytail. And while you're at it, why don't you add a few hair accessories too?
12. Long Blonde Ponytail
This is the best hairstyle for you if you want to go for that I-don't-care-about-how-I-look-but-I-really-do vibe! The top horsetail will give you that carefree look, while the snatched hairstyle will make your gorgeous jawline pop even more.
13. Classy Twisted Hairstyle
Ahhh, yes. Nothing will ever beat the classic hairstyle. However, there's nothing wrong with adding a few stylish touches like the wavy ends and twist hair design.
14. Half Up Half Down French Braids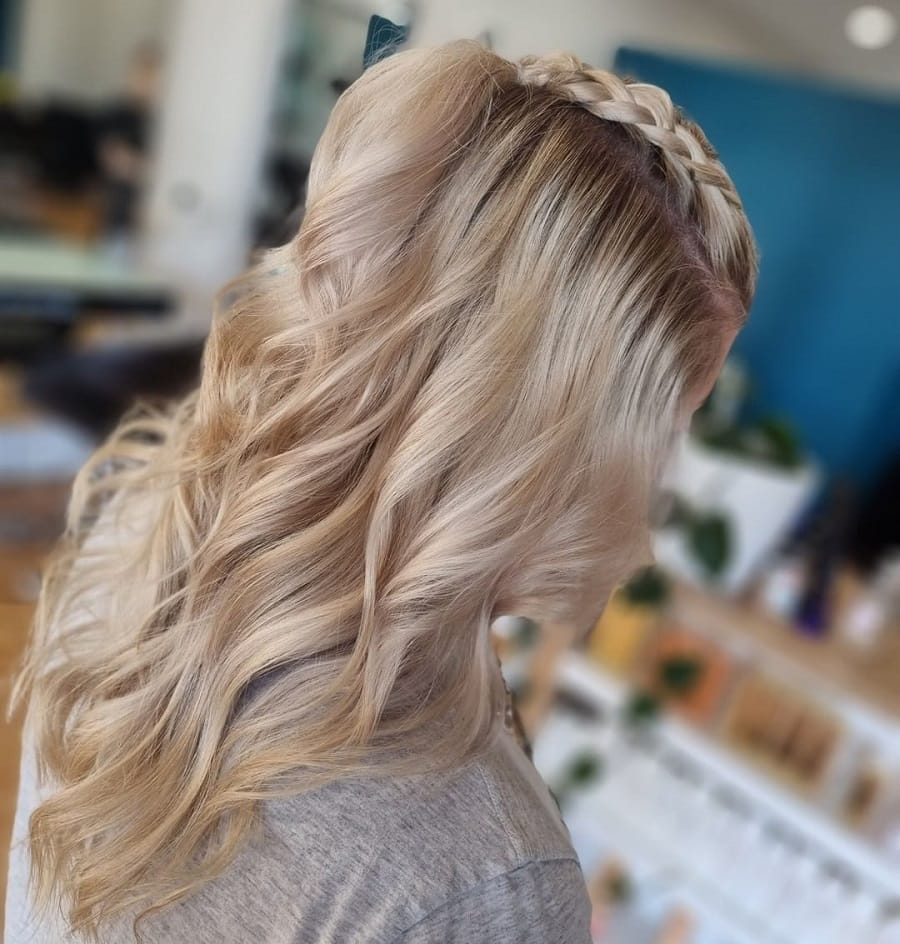 How about pairing this versatile ponytail with one classic braided hairstyle? Yes, please! The French Braid can keep hair away from your face and give your look a stylish and feminine update too.
15. Bubble Horsetail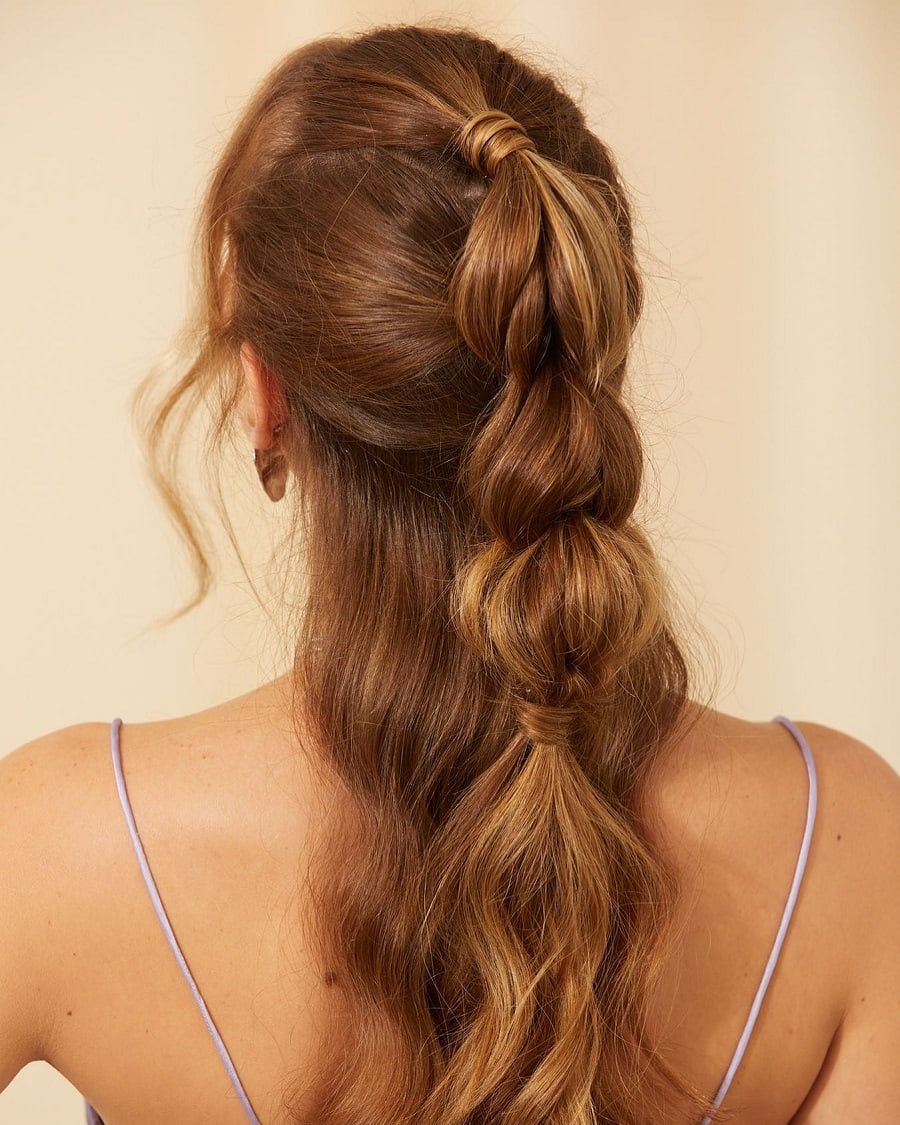 But what if you want a modern and chic update for your hairdo? Here's one idea that you'll surely love! This half up bubble ponytail is truly unique and will undoubtedly make you the center of everyone's attention.
Yes, the half up ponytail is here to stay, and many women are indeed thankful for it! The next time that you can't decide whether to go for a horsetail or wear your hair down, try any of these hairstyles. We promise you won't regret it!
Recommended Topics