Haircuts are an essential part of each person's personal style and identity. A hairstyle should be worth your time, money, and effort. While the classic mom-bob cut may seem quick and easy to look stylish, you may want to think twice before considering it.
Having a mom-style haircut can end in regrets and a waste of money because it lacks versatility and can make you look older than you are. The hairstyle can also highlight hair thinness and lack of volume, making it difficult to style and tame.
You don't want to leave the salon with a haircut you don't love, especially if it does not flatter you. So, if you're considering the mom-bob, read on to learn five must-read reasons why you should avoid it.
What Is a Mom-Bob Haircut?
A mom-bob is a layered, chin-length haircut that looks like an inverted bob. It usually has blunt ends and straight bangs that hit just above the eyebrows.
The bob is tempting because you can perceive it as classic and easy to maintain. However, it can also be one-dimensional and aging.
Why You Should Avoid Mom-Bob Haircuts
You should invest your money and time in hairstyles that will make you look and feel your best. You also want versatility in terms of styling options.
Here are five must-read reasons why you should get rid of mom-bob haircut.
It Can Lack Personality and Has an Unforgiving Length
The mom-bob can be a safe choice, but it can lack personality. The haircut is pretty classic and straightforward without any unique features.
It may not accurately reflect your style, and you don't want to look like everyone else. With the right hairstyle, you should be able to express your personality and stand out from the crowd.
The bob with bangs is cut to one length with no layers or tapering. If your stylist makes a mistake, the length may be unforgiving, and you may not have the opportunity to hide it.
It's important to have a stylist who knows what they're doing and can deliver the exact cut you want. For example, they can consult you about hair length and advise you on what would work best for you.
It Can Look Unflattering On Some Face Shapes
When you go for a haircut, you want to leave the salon smiling and with a flattered face. Unfortunately, not every face shape is flattered by the mom-bob.
The haircut can be incredibly unappealing on rounder face shapes, as it can make a face look even bigger. The mom-bob may not be a great idea if you don't have an angular jawline.
A good hairstyle should make your features look symmetrical and balanced. For example, if you have a round face, a shoulder-length bob with layers can be more flattering than the mom-bob.
It Can Make You Look Older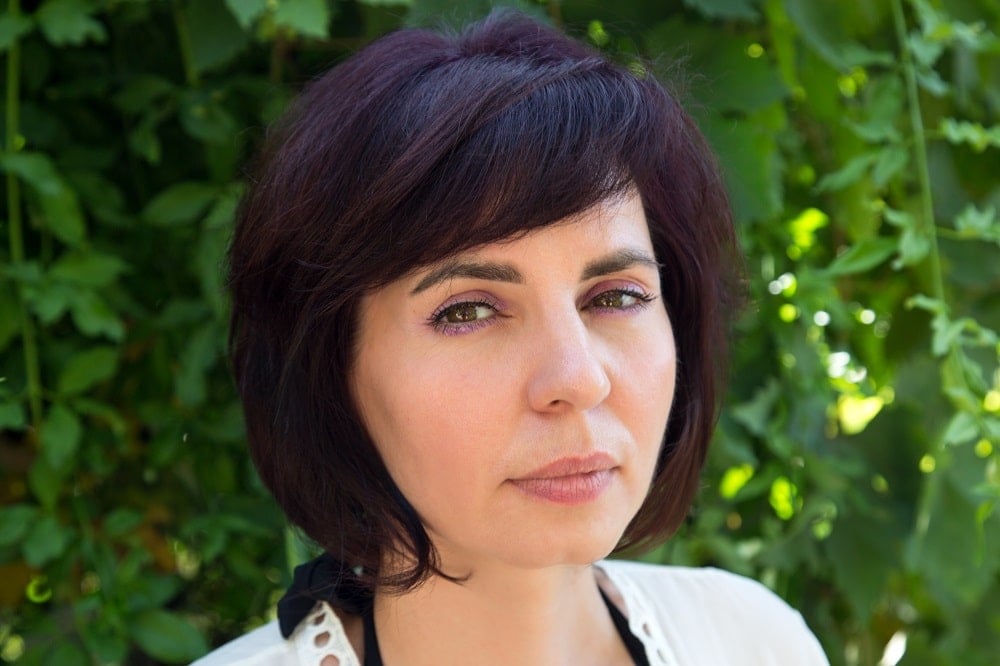 You don't have control over age, but who wants to look older than they are? The mom-bob can make you look older because it lacks volume and definition.
The hairstyle makes your face older by flattening the face and emphasizing any wrinkles. It can also create an unpleasant line between your jaw and neck.
Unfortunately, looking older than your age can negatively impact your self-esteem. It can especially be frustrating when you enter a room, and people believe you're older than you are.
An ideal haircut should boost your confidence and make you feel beautiful. The mom-bob can put a damper on that.
It Limits Styling Options
A good haircut should give you several options when it comes to styling. The mom-bob limits those options because of its blunt, straight edges, and chin length.
You may not experiment with different updos, curls, or waves. And if you're someone who loves changing up their look, this can be a significant downside.
It Can Make Thin Hair Look Thinner
Like many people with thin hair, you may want to make it look thicker. Unfortunately, the mom-bob can make thin hair look even thinner.
The blunt cut and straight edges can draw attention to thinness. So if you're looking for a way to make your hair look fuller, you may want to consider another cut.
Mom-bob also needs constant trimming, so if you're not one for regular haircuts, this may not be the best option.
How To Fix Mom-Bob Hairstyle
You may already have the mom-bob haircut, or you may just be considering it. The good news is that you can get rid of the mom-bob hairstyle or fix it to make it look fresher and more flattering.
Below are several ways to customize a mom-bob haircut to avoid the negative aspects.
Add luscious layers to break up the blunt edges and create more dimension: Ask your stylist to add volume and texture to the cut by adding layers and creating soft tousles.
Go longer: If you're looking for a more youthful and modern look, consider going longer with your mom-bob. The style can create a softer silhouette and be incredibly flattering with side-swept bangs.
Choose a different texturizing technique: Add movement to the mom-bob by asking your stylist to use a texturizing technique. The remedy can help create volume and fullness while giving the hair more movement.
Incorporate side bangs or face-framing pieces: To make the mom-bob haircut look fresh and modern, you can ask your stylist to add side bangs or face-framing pieces. The method can instantly update the look and add personality to the style.
Ultimately, you should be happy with your haircut. If you're considering the mom-bob, make sure it fits your face shape and lifestyle.
So Why Should You Say No To Mom-Bob Haircut?
The mom-bob can have various drawbacks, including limited styling options, the potential to make thin hair look thinner, and a lack of personality. It can also be unforgiving if the stylist makes a mistake, and it needs regular trims.
Ultimately, you should be happy with your haircut and ensure it's the right fit for you by consulting your hairdresser.