Parties are the best time to showcase the best look one has. With, lots of options available one might get confused on what one should choose. There are some people who want a simple but stylish look and on the other hand, there are individuals who want a look that has the power to turn heads. Men and women irrespective of their hair length are always worried about their hairstyles and especially when there is a possible party to be attended.
If you are among those people who are confused about what kind of hair will look perfect on you for parties without much effort then there is nothing to worry. We have brought a list of Short hairstyles for party that are tailor-made to suit your look for attending various parties that you are waiting to attend. Cater down the below list and choose the one that suits your bill perfectly.
Party Hairstyle for Thin Hair
This particular hairstyle is for those women who love a touch of retro in their look. Moreover, if thin hair is your concern then this hairdo is perfect for your need. The hair has a wavy pattern that falls on both sides with a side part that defines the face altogether.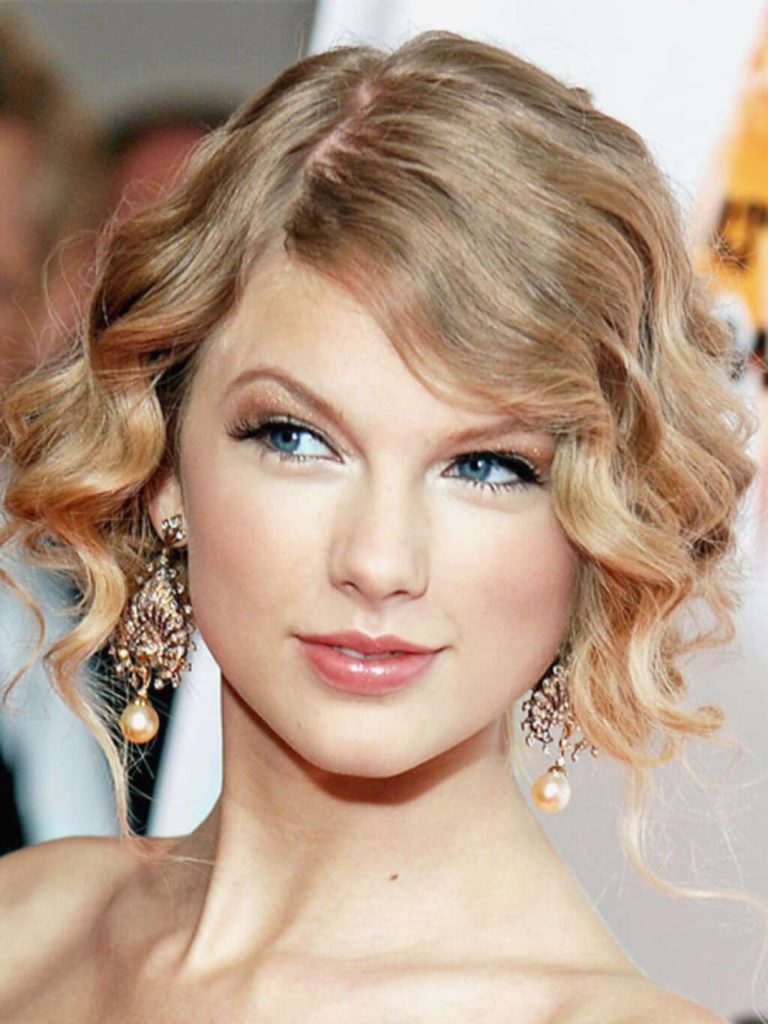 Short Party Hairstyle With Headpiece
If you are a woman who is a possessor of short hair and don't find any possible hairstyle to adorn then a headpiece would be a great option to go with. Just a brush up of the hair and a leafy pattern designer headpiece will make up for a perfect look for your parties. You won't need much of hard work to get this particular hairstyle on.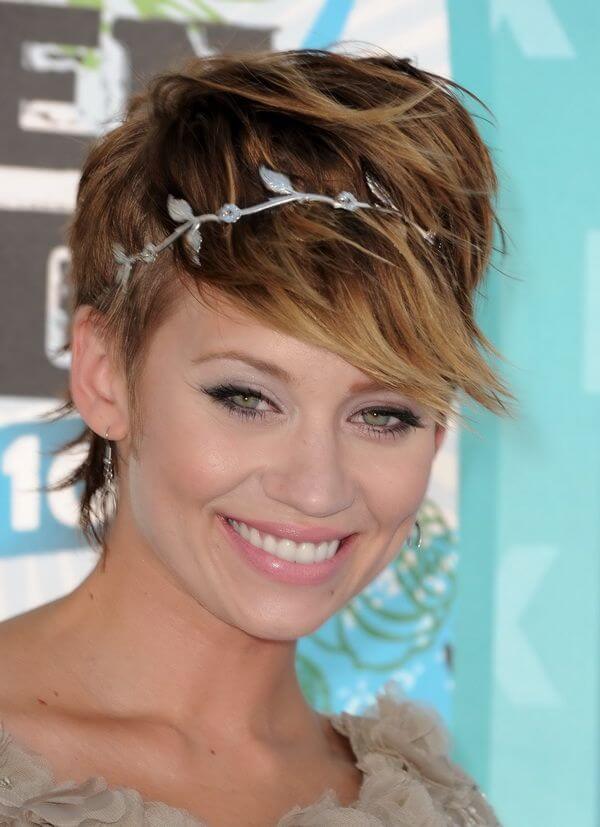 Side Braid Bob Hairstyle
Shoulder length hair at times is toughest to choose any hairstyle for. Either you have to tie it up or just let them loose and can't opt for any particular style. This bob cut hair is accompanied with side braid on one side that moves some hair from the face and the other side gets a variation with the hair left up front. This is a simple hairstyle with not much of effort but 100% style.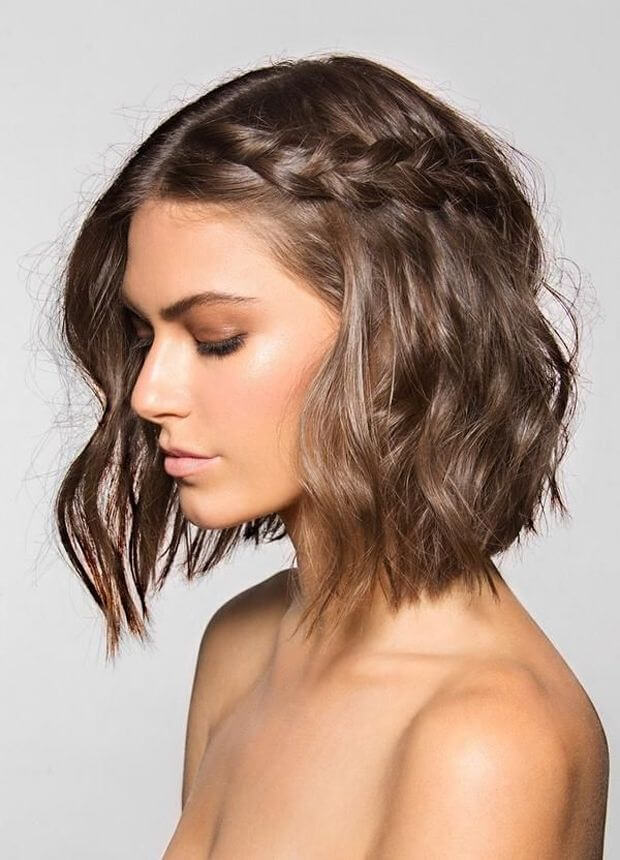 Short Hairstyle with Flower Headband
This is a perfect dreamy hairstyle that you can carry for any party. The short hairs are tied together in a loose roll down the end and are followed by attaching a flowery headband to the same. The occasional loose strands coming off from the hair makes for a style that is dreamy, stylish and perfect for your party needs.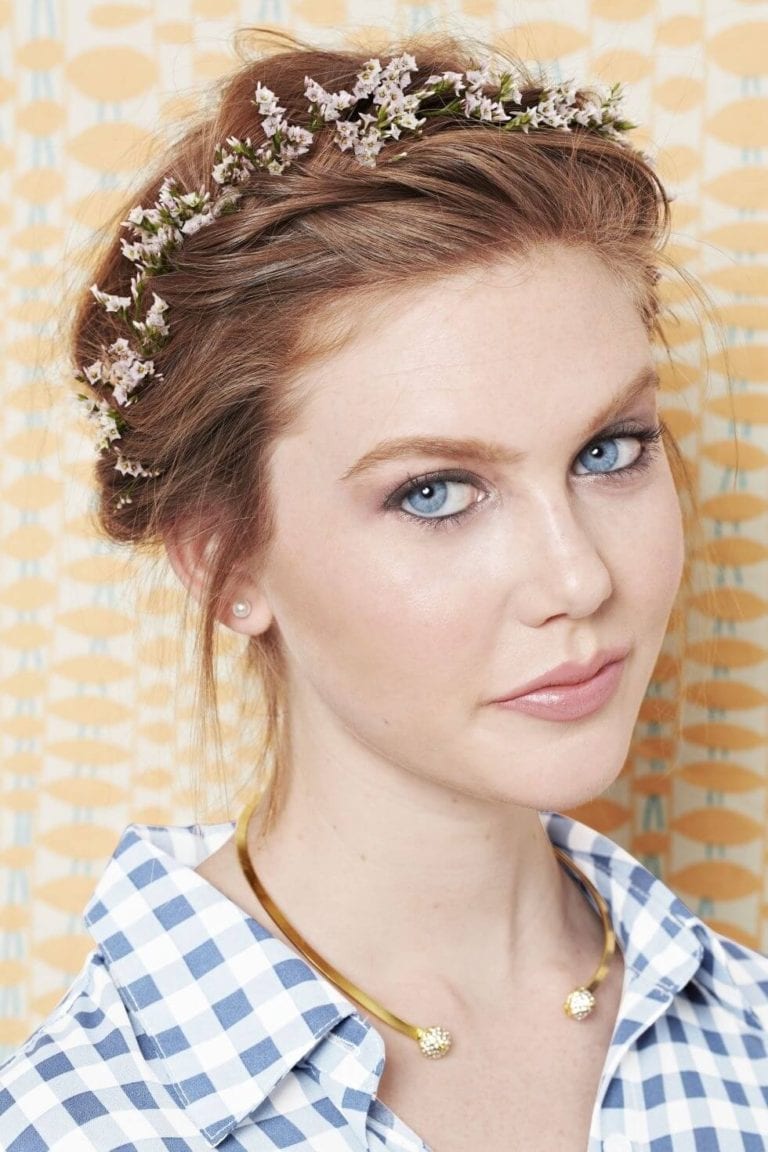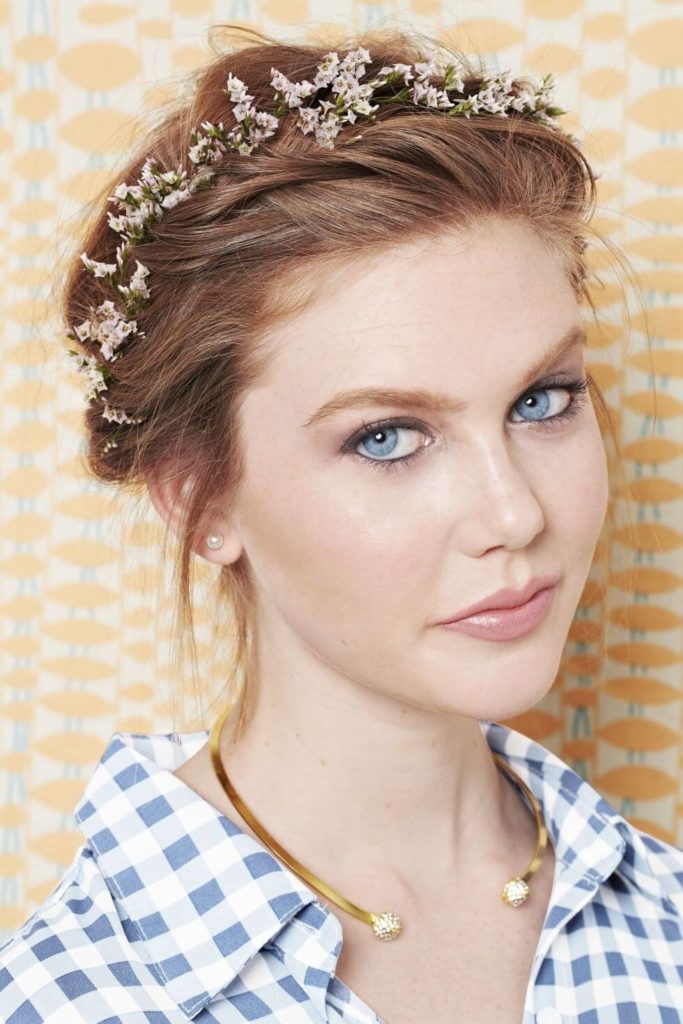 Side Swept Layered Hairstyle
This side swept look with locks in form of curls that come down on one pump up the style without any effort. The side-parting of the hair makes it a unique hairstyle to adorn particularly for the parties.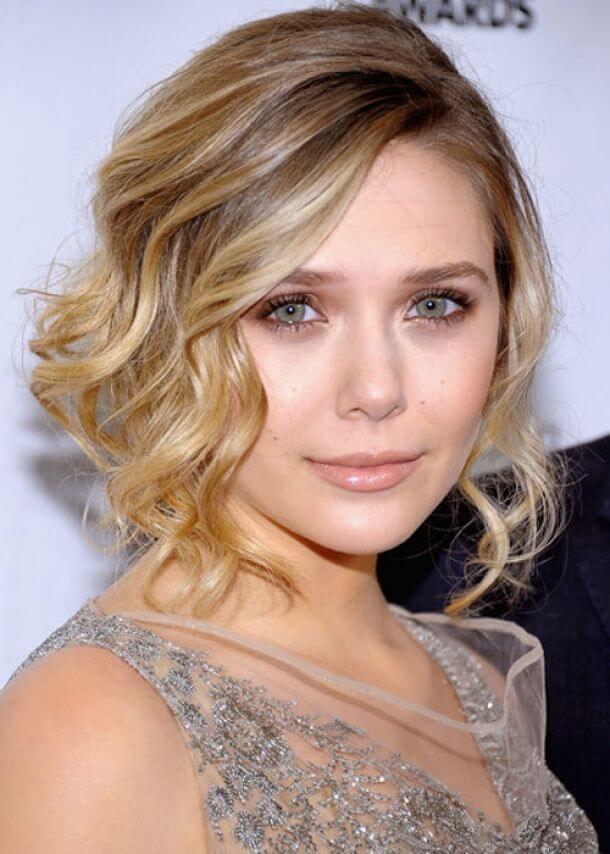 Center Part Bob Hairstyle
If you are somebody who wants to add volume to your hair with the help of hairstyle then this is one hairstyle that is sure to bring a smile on your face. The hairstyle comes down as a simple yet messy bob with middle parting that defines the whole face and provides an ample amount of volume to the look. The best part of this hairstyle is that not only is it great for parties but at the same time you can carry this for most of the other occasions.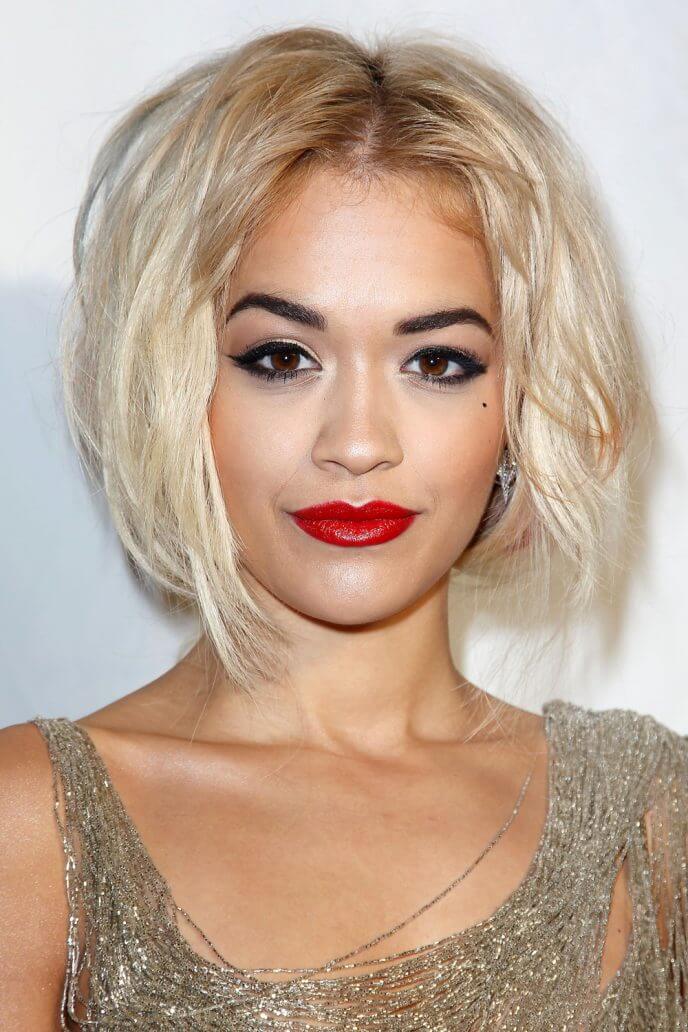 Undercut Retro Hairstyle
If you are a woman who likes experimenting with the look and wants something for the parties that has style and retro in them then this undercut retro hairstyle will make up for your need. The undercut hairstyle has rolls of retro hairstyle hairs rolled up in the top of the head giving it a different take altogether.
Swept Back Short Hairstyle
Not many people are of the view that short hairstyles can't make up for a good hairstyle for parties. But this particular swept back hairstyle makes this need possible. The short hair in this style can be back brushed to have a simple and effortless party hairstyle.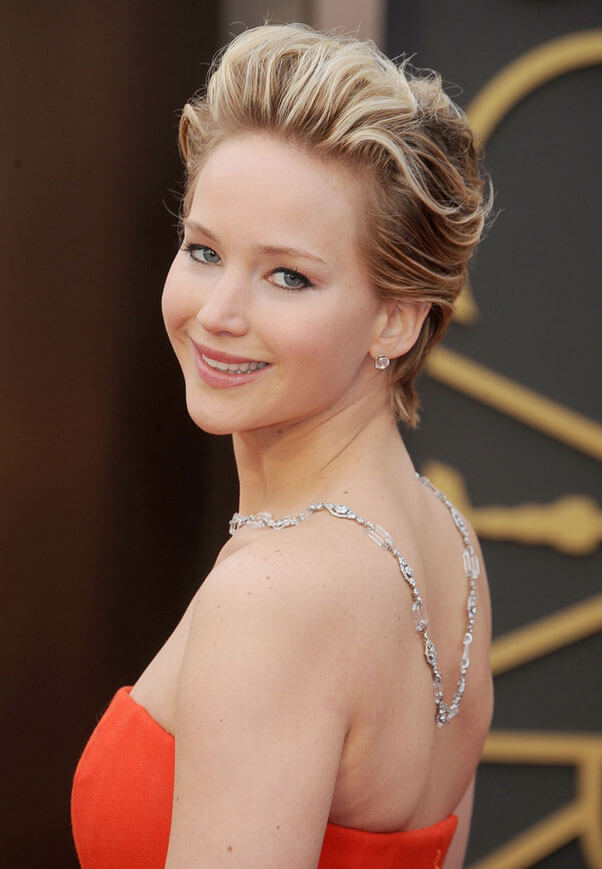 Slicked Back Short Hairstyle
Another back brushed hairstyle that is sleek and clean at the same time. The hairstyle looks good on uber short hair as the hair is swept back to define the face and providing a perfect style for your party look.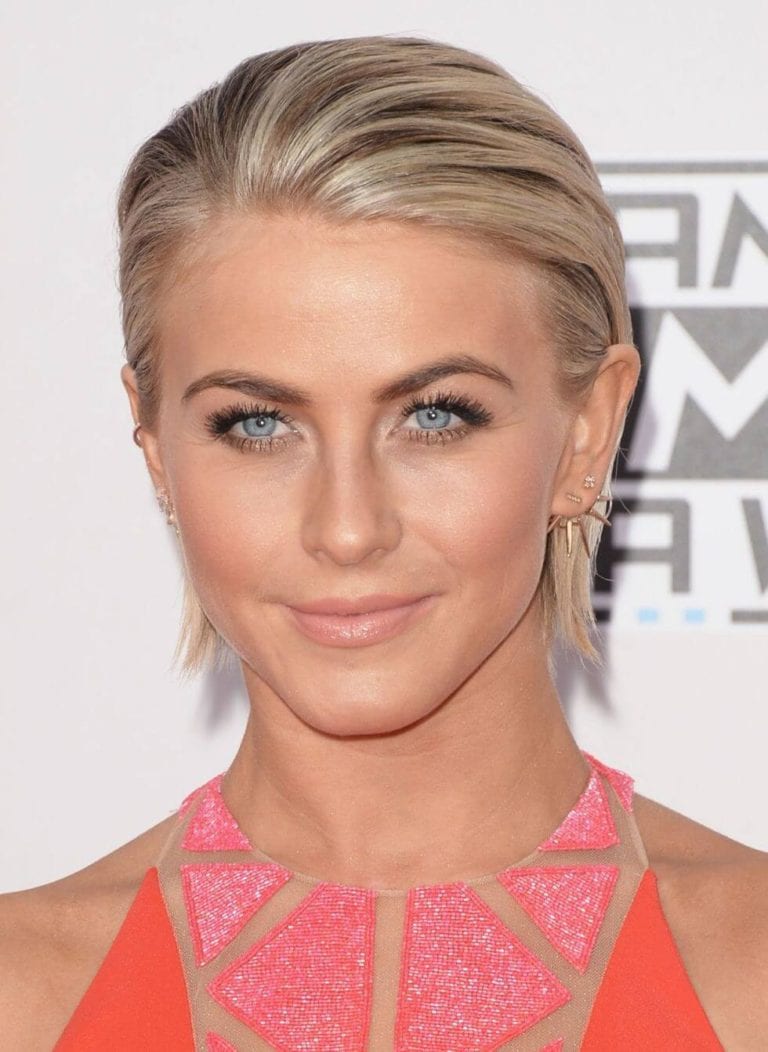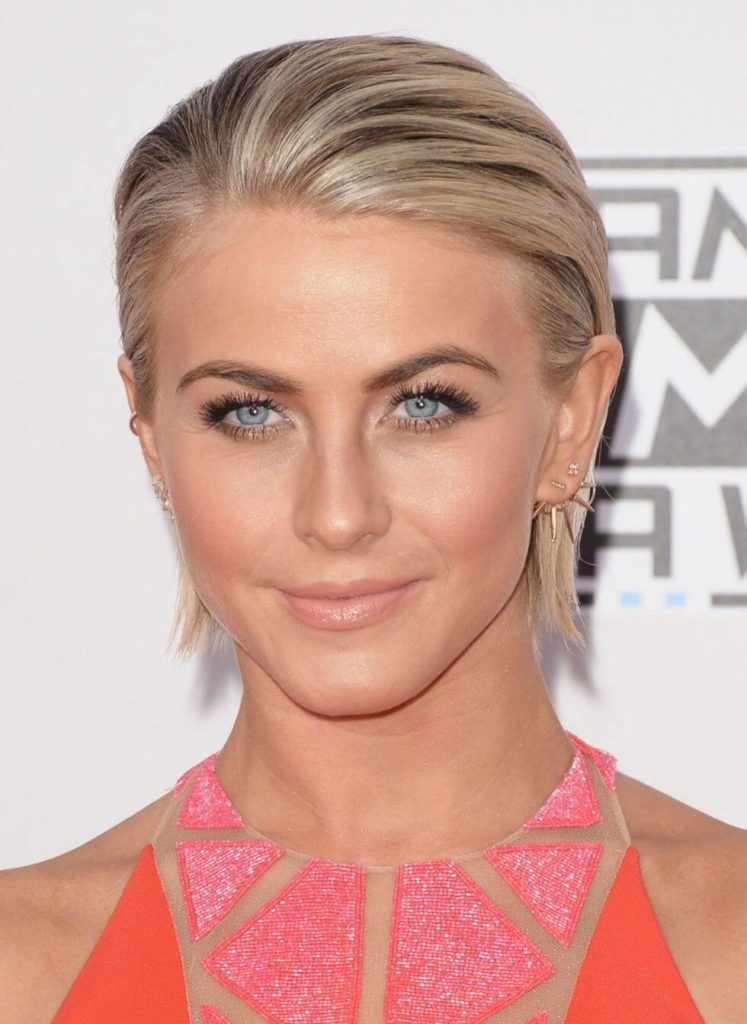 Bob Cut Hairstyle with Bangs
If you have two different necessities while choosing a hairstyle then this party hairstyle which comes with a bob cut look will adhere to your need. The silky-smooth strands with bangs make up the bob cut look and are perfect one that can be carried for both party and formal purposes.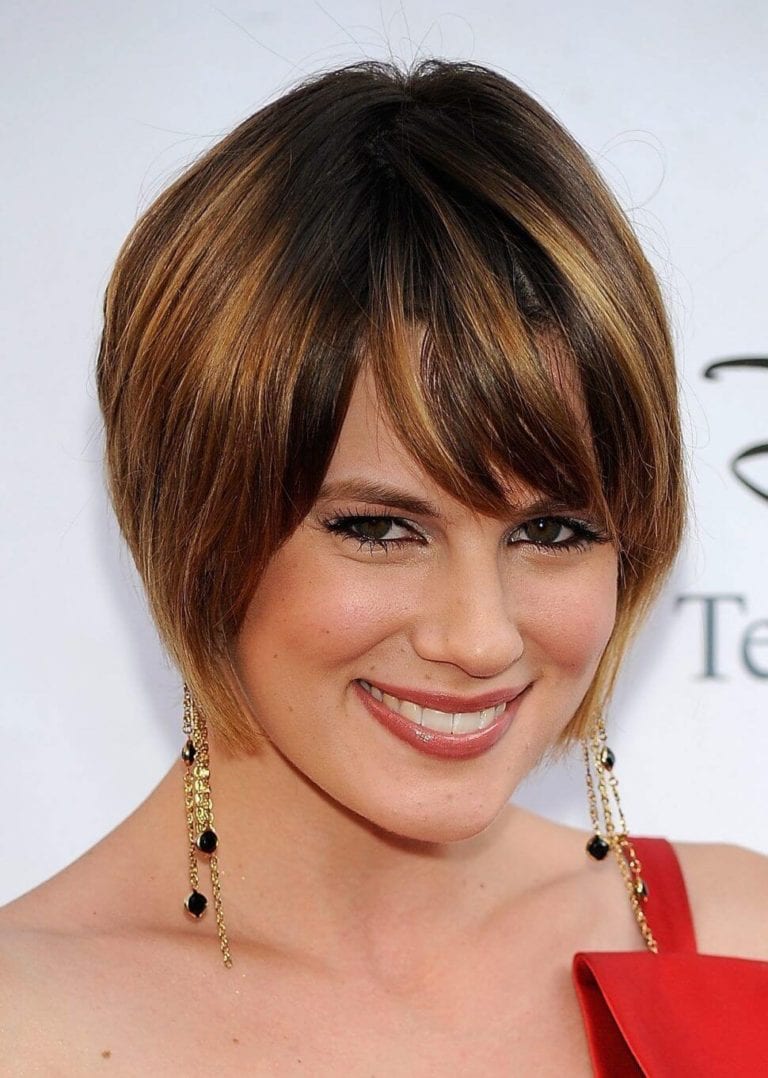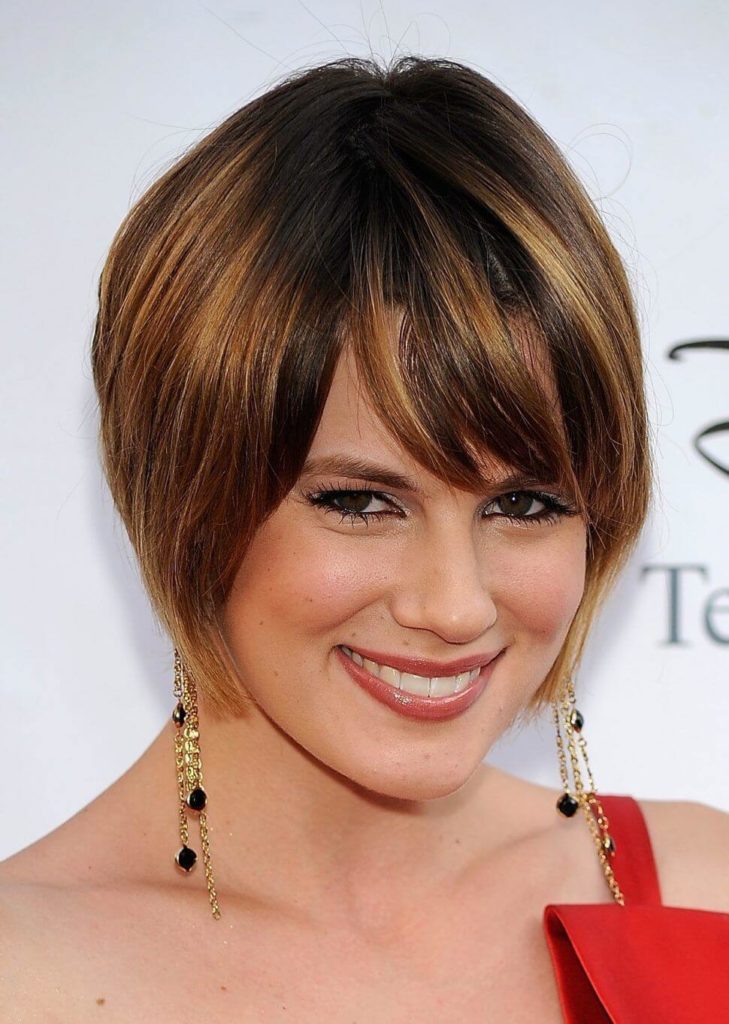 Side Slick Boy Cut Hairstyle
This is a perfect side wept simple look apt for super short hair. The side swept hair is sleek on the boy cut hair and can be carried with equal ease in a party or for any other formal as well as casual occasions.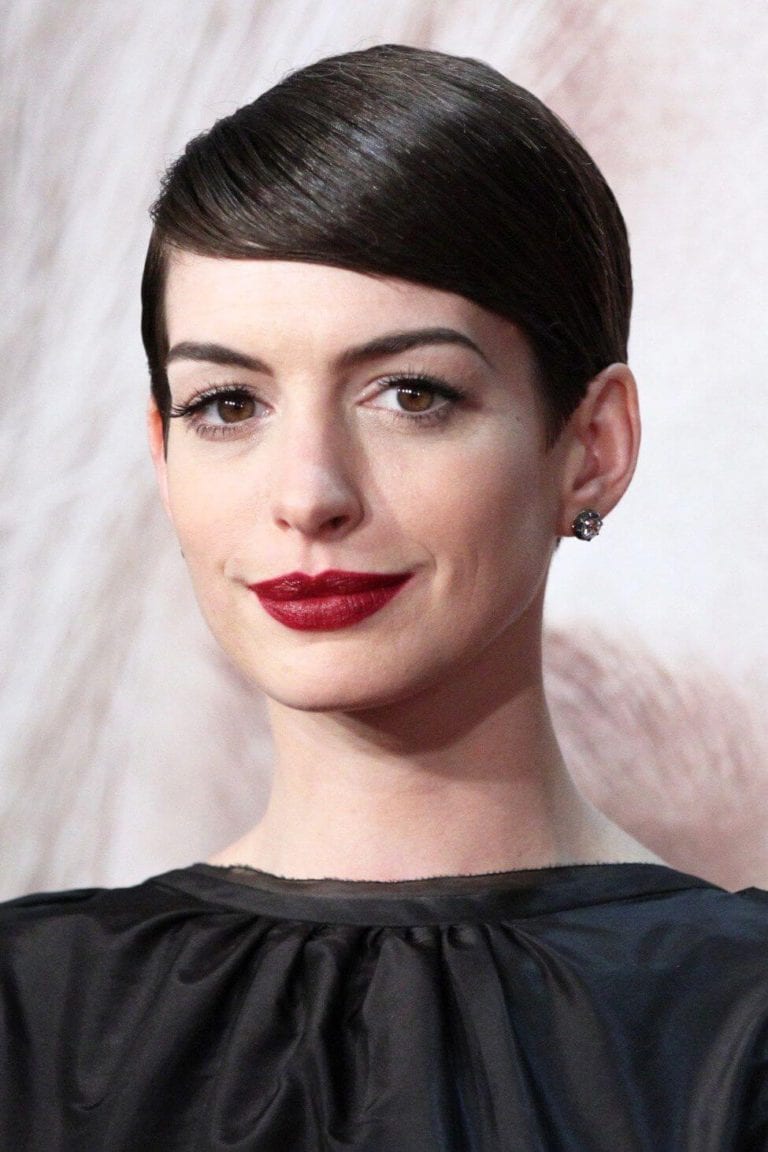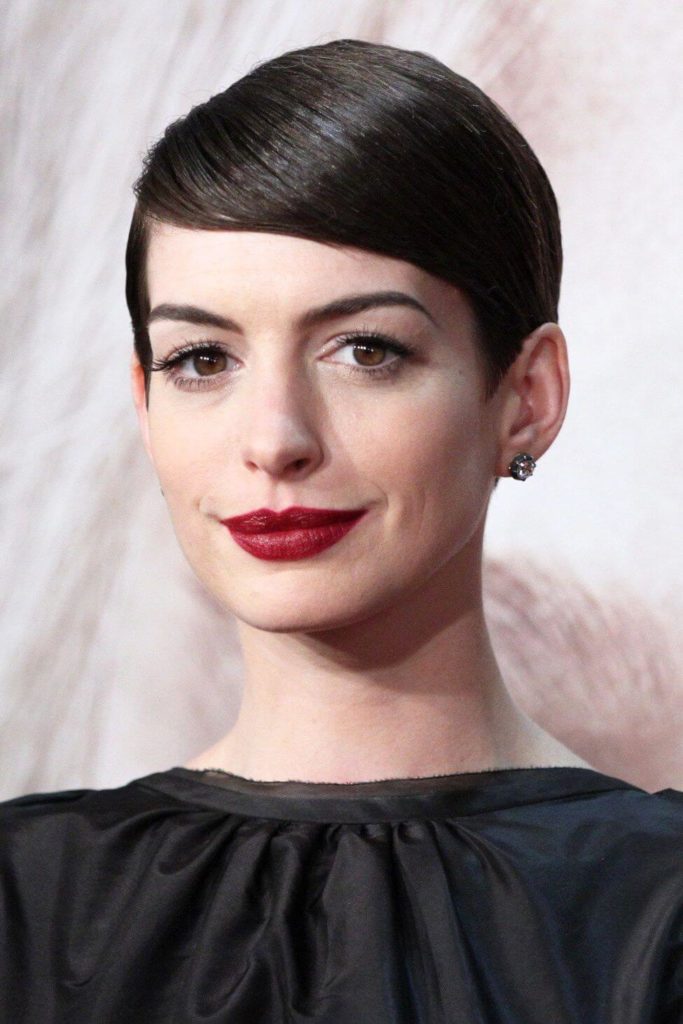 Inverted Bob Hairstyle
Women who are totally in love with sophisticated hairstyles can cater to this one for an ultimate short hairstyle for a party. The inverted bob makes up for a look that is not only elegant but makes for a choice of hairstyles that can turn heads in any party that you go.
Razor Cut Short Hairstyle
Even women these days love razor cut short hairstyle which is made to stand-out in the crowd. The hairstyle has hair swept up in front to provide for a different edge to the whole look. It's a perfect go-to hairstyle for the parties with less effort and more style.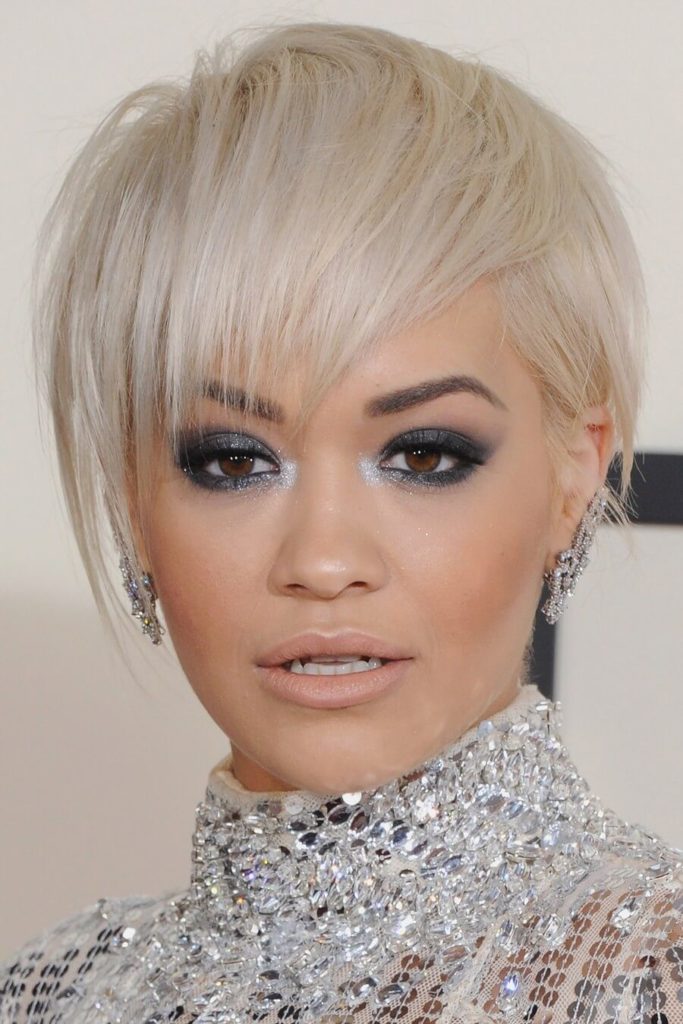 Side Bangs Short Hairstyle With Headband
When it comes to donning a hairstyle the ones with bangs are always the popular ones. This particular hairstyle is simple and has a lot of bangs to it. The side bangs are stationed in such a way that it comes from one side and drops to the other. The best part of this hairstyle is if coupled with a headband the hairstyle speaks volume.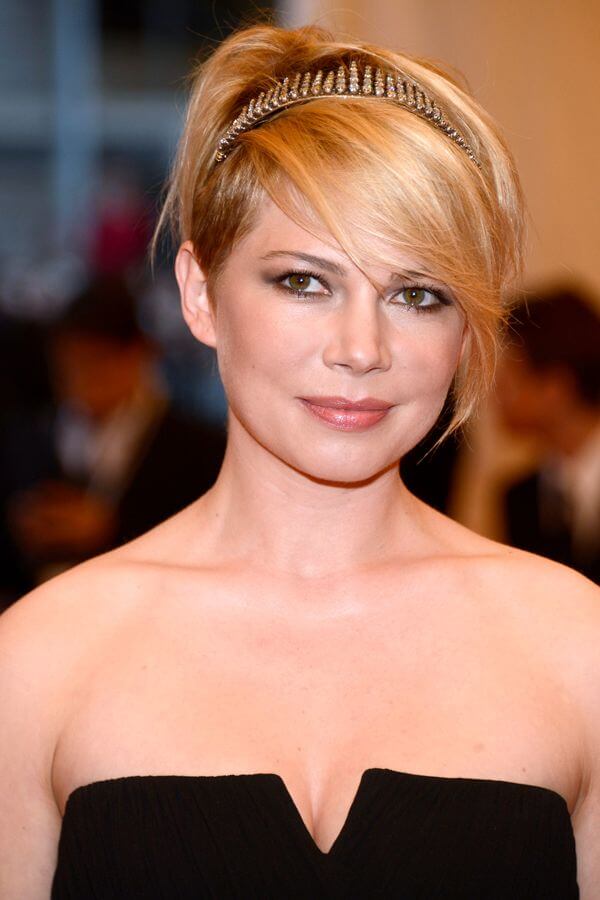 Side Swept Pixie Cut Hairstyle
Women who have pixie cuts often get confused while choosing a hairstyle for the same that can be carried to a party. This particular hairstyle is a side swept one where the hair drops at the other half providing for a voluminous style to the whole look.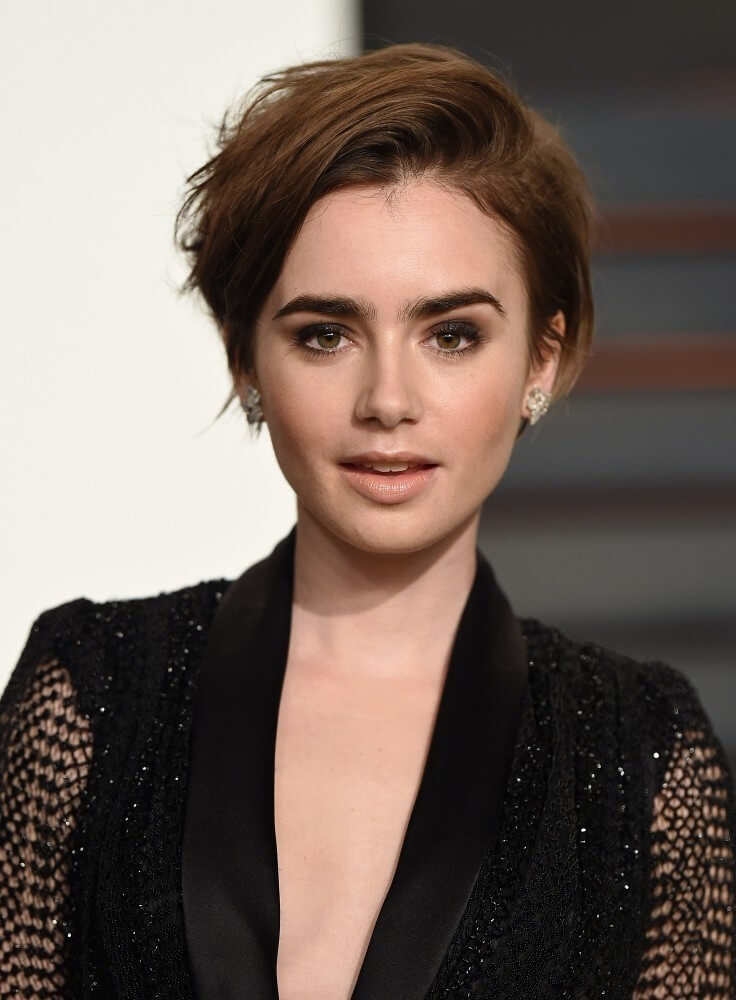 Asymmetrical Shaggy Short Hairstyle
Shaggy short hair is not that common among women and thus styling them too tends to be uncommon in nature. But if you go with this asymmetrical pattern with the shaggy short hair then half of the battle is won. It's a perfect hairstyle that not only caters to your party need but also to your regular style of hair.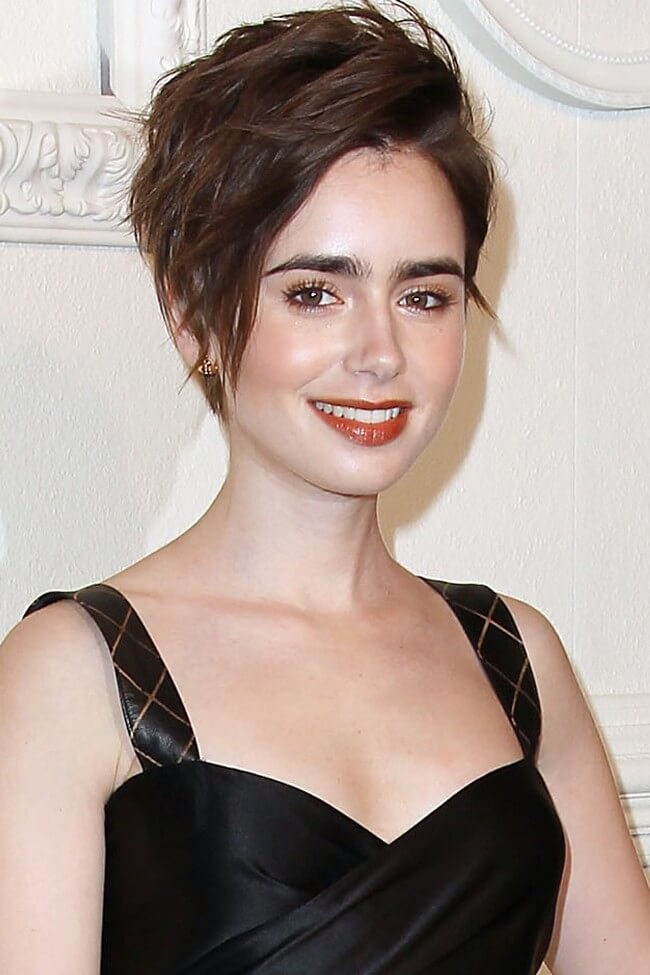 Side Fringe Bob Hairstyle
Majority of the women think that fringe and bob is a combination that is best suited for young girls but least of them know that it can be a perfect one for parties. It's one of the simplest kinds of hairstyles that have everything from style, simplicity, elegance, and a perfect party hairstyle. The hairstyle has a simple bob and a light fringe that falls at one end to add to the whole style.
Side Short Messy Hairstyle
If you are a woman that loves experimenting with hair then try this hairstyle. This messy and short hair combination transcends all styles. The hairstyle has short sides that offer dimension to the look with the messy hair stationed on top of the head. What a way to make people turn towards you in a party!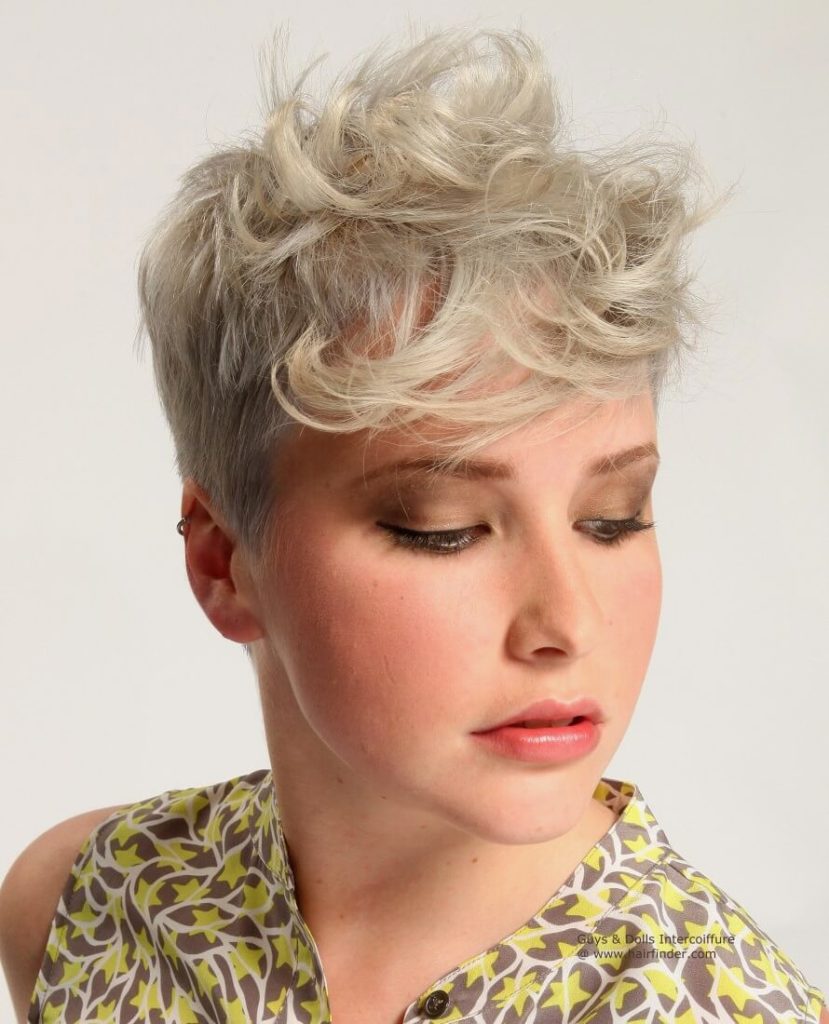 Side Bangs Messy Hairstyle
Super short hairs need style and that too in such a way that it adds up to the whole look and people forget that you are donning short hair. Like this particular hair, all these essentialities stuffed in it. The messy hairstyle has side bangs which are also messy in nature and that adds to the oomph factor of the hairstyle.
Choppy Short Hairstyle
Choppy short hairs might look tough to style up but with this particular look, you can rest assured that it is more than easy as it seems. One of the simplest party hairstyles in the list, this particular hairstyle has add-up to the variation with just the help of bangs.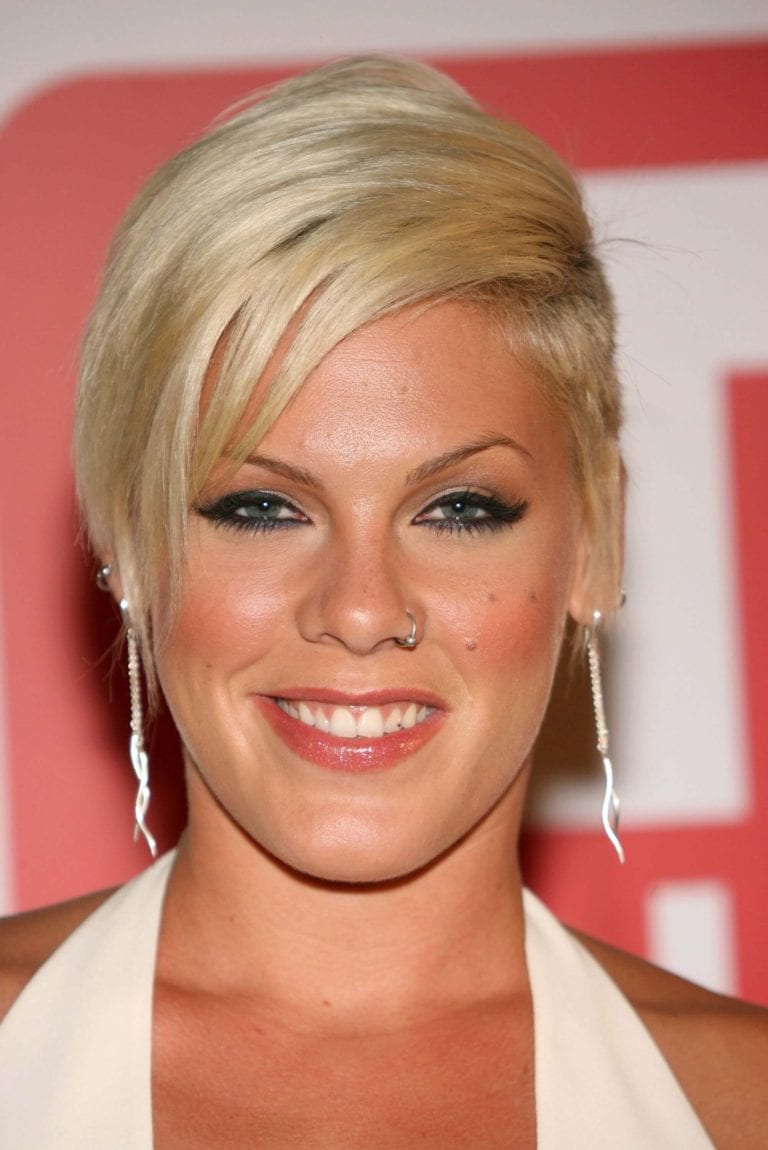 Side Slick Asymmetrical Short Hairstyle
The final hairstyle in this list is the asymmetrical short hairstyle that is sleek and perfect for any women who loves drama in their hair. This hairstyle can make your day and bring a cheer to your whole face.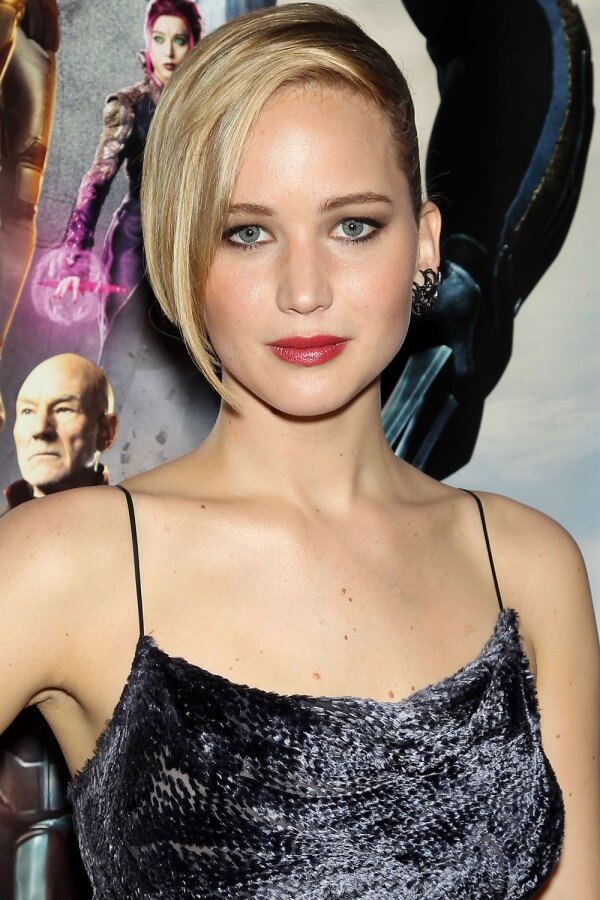 So, without worrying about how to manage short hair and style the same for the parties go through the list of Short hairstyles for party. Choose the hairstyle as per the length of your short hair and rock the party.