Are you tired of having the same haircut every time you go visit your barber? Do you wish to finally try other hairstyles but don't have any idea which cut will suit you? Well, you've come to the right page!
These days, hairstyles for black men are no longer limited to buzz cut, fade, twists, curls, and many more. You can now try a break from your usual haircut and enjoy a wide range of hairstyles. But what are the hairstyles that would suit your hair type? Read on to find out!
Haircare Tips All Black Men Should Know About
To make the most out of the hairstyle you'll choose, you first need to understand how to properly care for your hair type. Here are some hair care tips for black men that you can try:
Cut down on your shampoo sessions
The norm is to shampoo your hair every day so you can get rid of the grease and dirt that has built up on your scalp.
However, most shampoos contain SLS (the chemical responsible for your shampoo's lather), which strips away your hair's natural oils, leaving your hair dry and hard to style.
Go for an SLS-free shampoo
To avoid dry hair problems, skip the SLS and go for shampoos made of natural ingredients. If possible, opt for ones containing moisturizing ingredients like aloe vera, argan oil, and many more.
Consider protective hairstyles if you have damaged hair
Protective hairstyles will allow your hair to take a break and grown naturally—uninterrupted. This is one of the best ways to revive your hair health. Some of the protective styles you can try are plaits, twists, and cornrows.
25 Hairstyles for Black Men
As promised, here are some of the best hairstyles for black men that you can choose from:
Curve Razor Part Fade Haircut
This haircut is sharp, stylish, and stands out. The hard razor part haircut curved line creates a beautiful and crystal clear partition. It adds a great personality to the hairstyle. The sides have been perfectly cut and the line-up gives you a sharp finish. The beards have also been wonderfully shaped.
The hair at the top of the head is thick and has a perfect length. The kinky tops are excellent. It gives the look a rough feel and creates a perfect balance between sharpness and roughness.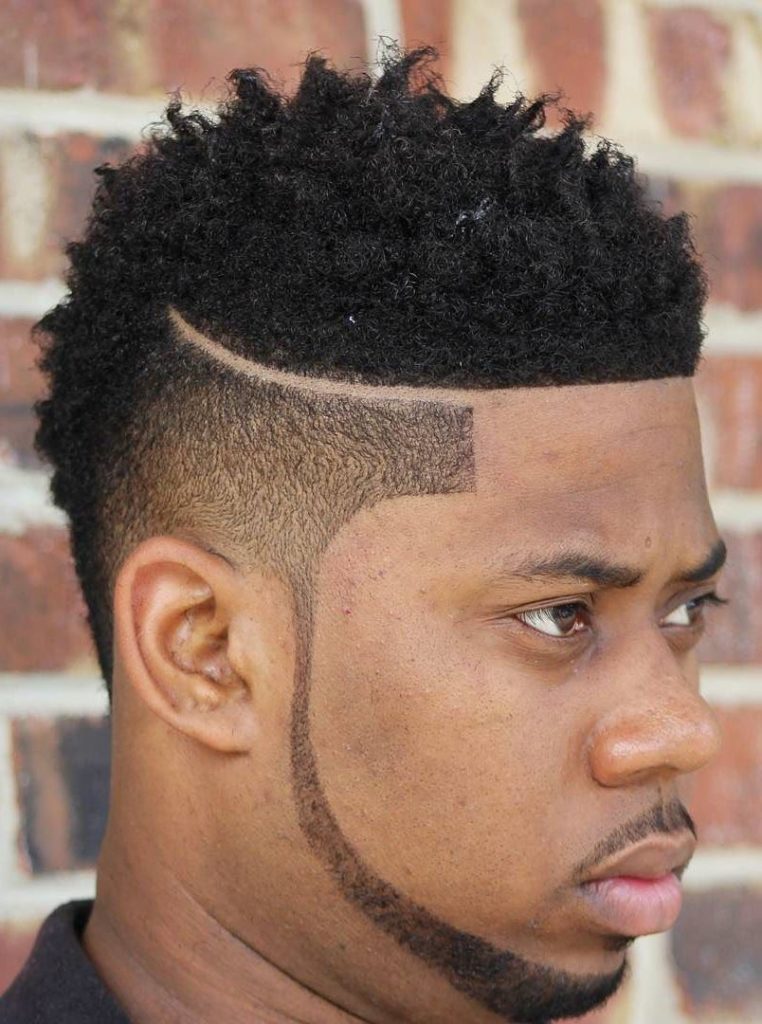 Temple Fade Haircut
This hairstyle gives you a sharp finish and the lineup haircut play a great role in giving you this. The temple fade has been perfectly done.
The length of the kinky hair is perfect and the texture is also great. It is a simple haircut yet very elegant and stylish. Temple fade is the most preferred kind of fade for a lot of people and it looks awesome on a black men.
Low Fade Haircut
This is a very neat and smooth look. It is elegant and can be worn for official functions as well as casual events. The low fade is perfectly done and creates a great contrast in the hair lengths. The 'wave lines' at the top of the head make this look very attractive.
Pair the lookup with short full beards and you will have a winner. The haircut makes it the shape of the head and the face very visible. The lineup hair is commendable and very distinctive.
This hairstyle can perfectly fit men that have a widow's peak. This hair is neat and gives you the looks of a perfect gentleman.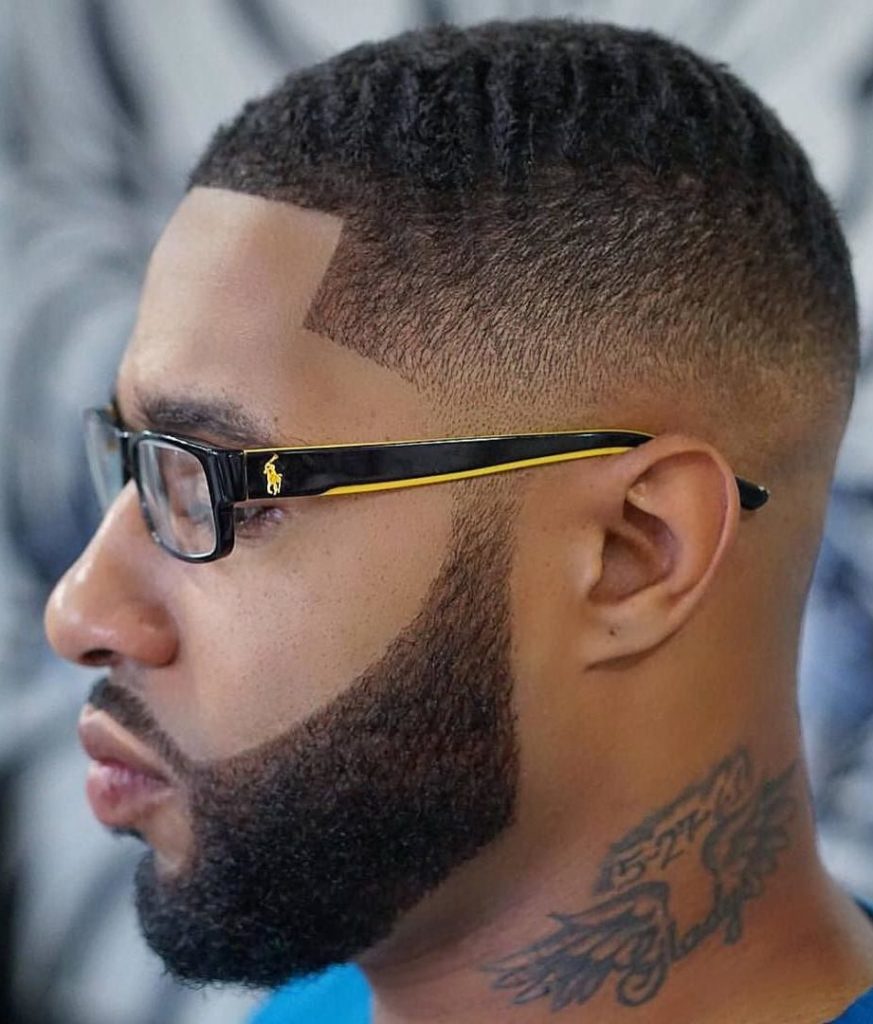 High Skin Taper Fade Haircut
If you are looking for a sleek, clean, neat, and sharp look, this is another hairstyle you can try. The high skin taper fade gives a perfect contrast of hair length. The height and texture of the hair are perfect. You can play around with the style by adding a hard part haircut line to add more character.
This is the perfect hairstyle for anyone that does not have beards or those with circular beards. This look is a great look for official occasions. Pair it up with an amazing suit and you will be ready to go.
Line Up Short Haircut
This is the perfect way to ensure your afro is neat, attractive, and sharp. The length of the afro is perfect. it is not too long and it is not too short. This gives you an easy time maintaining it. The line-up haircut is perfect and adds great aesthetic beauty to the look.
The kinky hair top is amazing and it gives the look a little roughness that makes it very attractive. The fade around the head makes the hairstyle look sharper.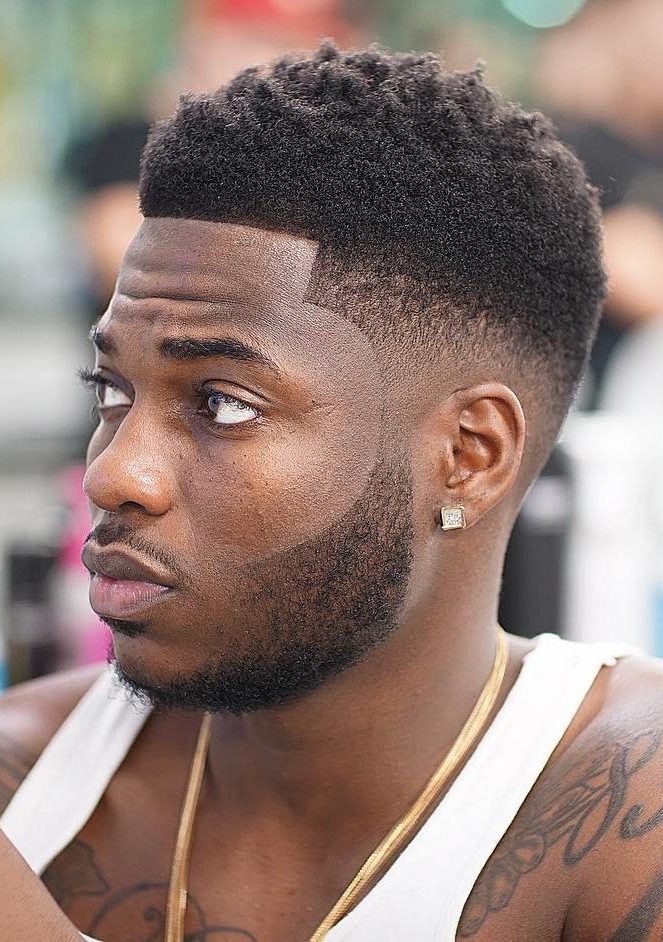 High Top Fade Haircut
This look enhances your masculinity greatly. It is full of character and attitude. The curly afro makes it more interesting. The dye on the curls adds to the personality of the look. It makes the look fun and very stylish. Pair this up with the high top fades and you have a winning look.
The look can also work with low fades and it will look equally as great. You can also use a different dye color. An extended goatee can go well with this look as well as full beards.
Lined Up Fade with Hard Part
This haircut can feature a Mohawk, a faux hawk, or any other. The sides and back feature tapered fades and they are excellent. The hair length at the top of the head is the perfect length. Even so, it can be shorter or longer.
The hard part haircut line adds to the beauty of this hairstyle. Pair it up with the line-up haircut and you will get a perfectly shaped head. The look is sharp and pairs perfectly with beards.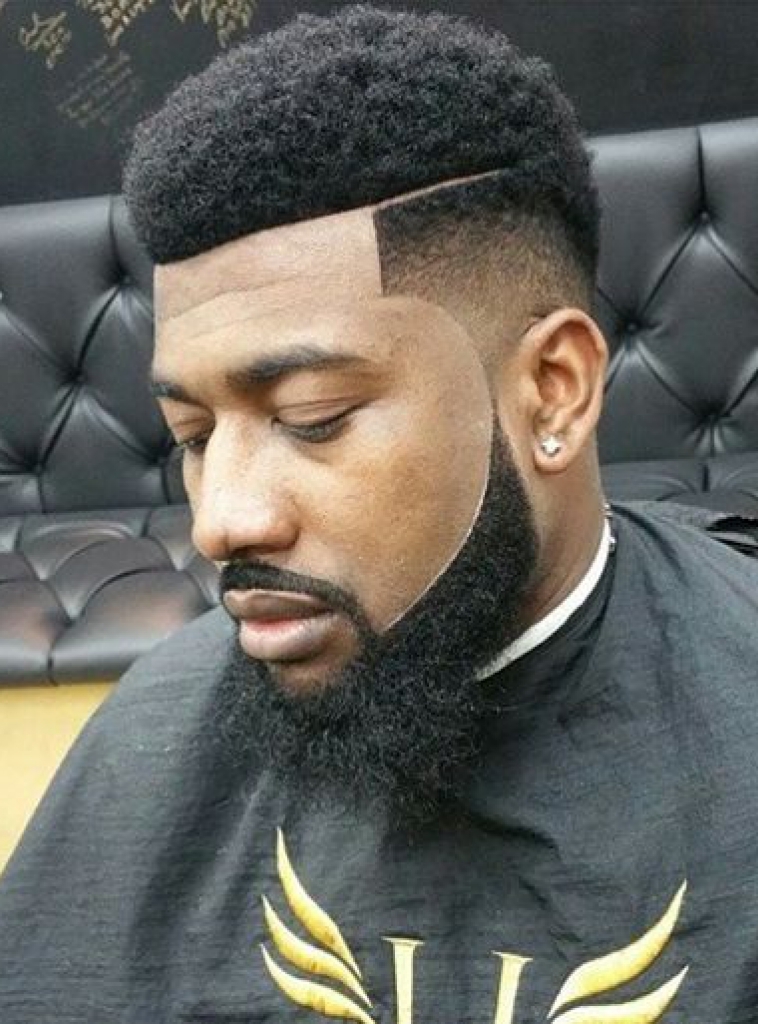 Flat Top Fade With Razor Part Design
Many black men love flat tops and it is a style that has been around for a very long time. It is a hairstyle that commands people's attention because of the attitude it depicts.
The razor hard part haircut lines are exquisite. The taper fade is excellent. This style works perfectly with longer hair that has great texture. It is stylish and attractive.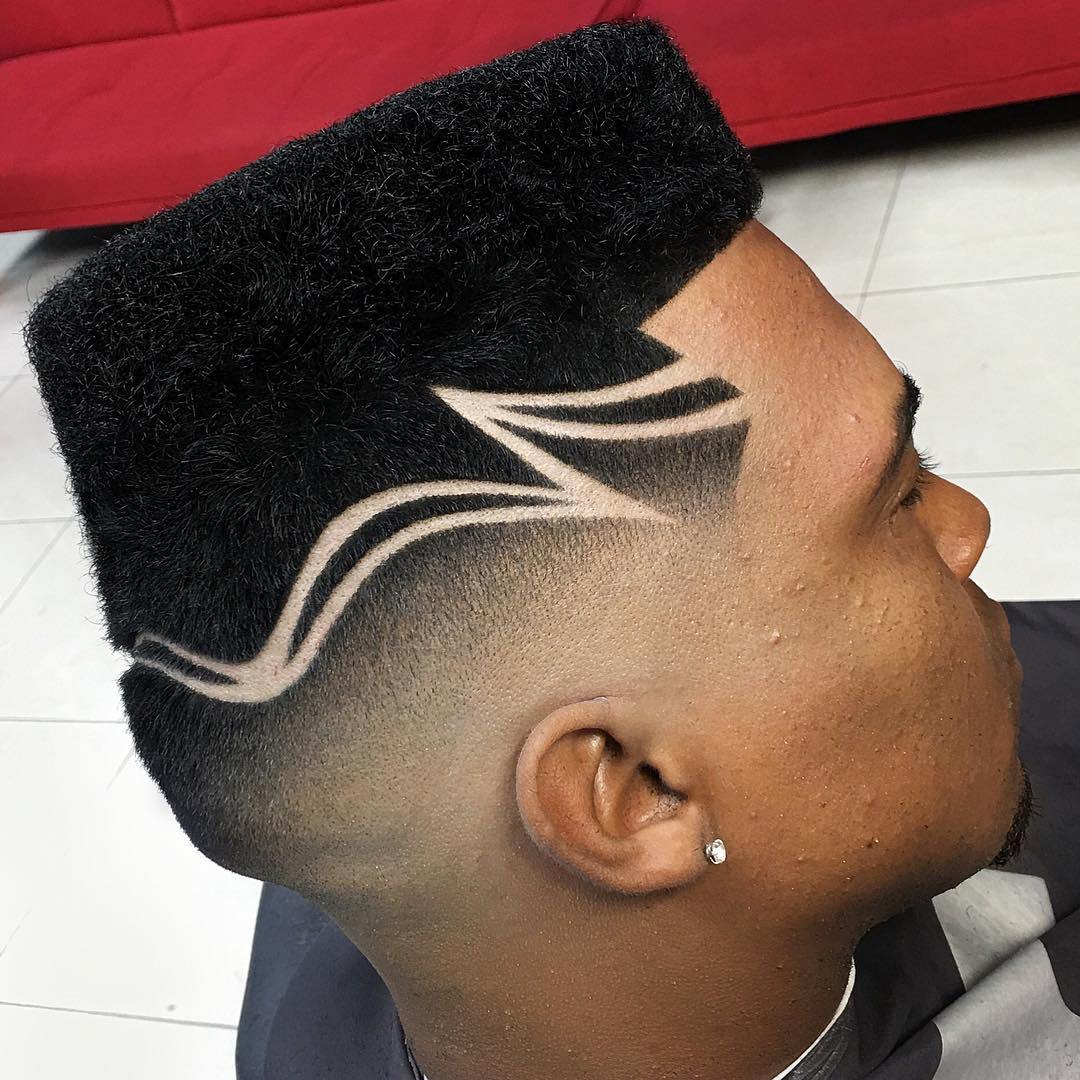 Thick Curly Haircut
For men with hair that has great texture and has thick curls, this is the perfect way to wear your hair. It is rough, edgy, and breathtaking. All you need is right hair products for easy maintenance. The hair length is excellent and it has great volume. It is a hair that shows a lot of masculinity and confidence.
Whether you have full beards or circular beards, you will look great with this hairstyle. With such great hair, you can choose to also plait it or hold it with a band. There is too much you can do with this hair.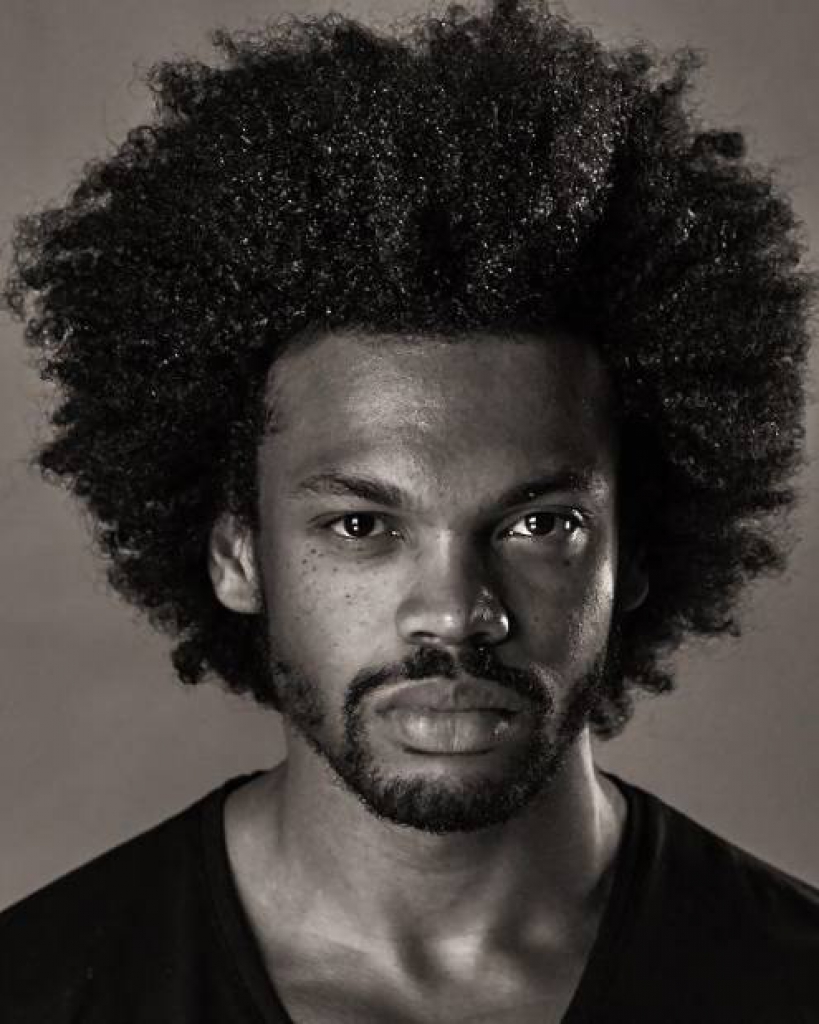 Short Dreadlock Hairstyle
We are living in an era where dreadlocks have become the order of the day for women and men alike. Dreadlocks are convenient, easy to maintain, and they are beautiful. These short dreadlocks are amazing and will suit anyone.
Styling your dreads can create a lot of different looks and styles. They are very flexible and versatile to work with. You can also choose to have them handing freely on your head. There are no limits to what you can do with and to your dreads.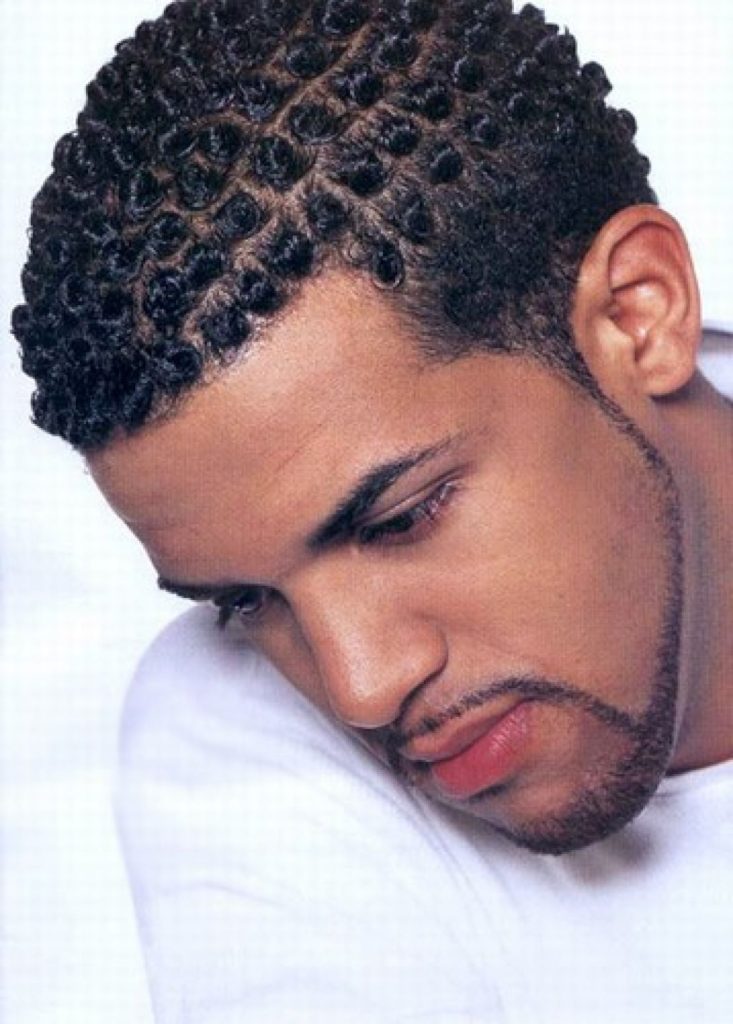 Pompadour Haircut with Fade
For the black man to get the perfect pompadour haircut, their hair texture must be light and very flexible as seen in the image. This look is gorgeous, and the hard part haircut line gives it a distinct beauty.
The length of the hair is excellent and this makes the size of the pomp excellent. Full beards, an extended goatee or circular beards will work perfectly with this look. You can wear this hairstyle to any function.
Hipster Hairstyle with Full Beard
This is look is very daring, bold, and unique. It is for men with daring personalities. It is rough and very long. The curls on the hair make the hairstyle very attractive and lovely. the hair on the sides and the back can be cut in any way you desire whether tapered fade, high fade, low fade, or any other way.
The long Verdi beards add character and personality to your look. It is a perfect look to pair up with a street look or casual looks. It may not work for you for official functions. Here are 16 more mens hipster hairstyles to get a stylish look in 2023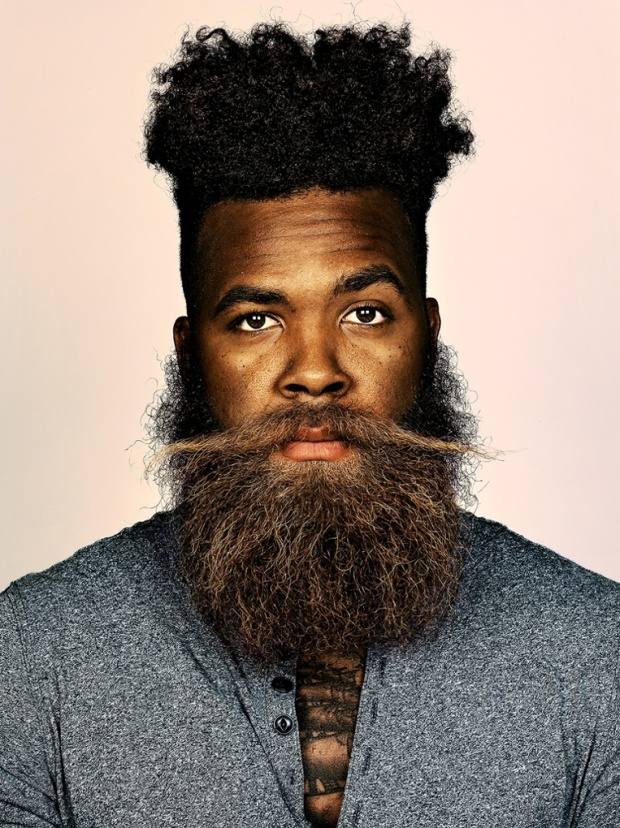 Short Curly Hairstyle
If you have hair that is curly and you are not a fan of long hair, trim the hair to get this perfect short curly hairstyle. It is a simple hairstyle that is fun, easy to maintain, and stylish.
Ensure that the sides and the back are shorter than the hair at the top of the head. This creates a beautiful contrast of hair length. This hairstyle is perfect with full beards. It brings out a tough masculine look which is very attractive.
High Top Fade With Carved Line
This hairstyle is exquisite. The afro kinky hair length is perfect and it creates an illusion of dreadlocks. This look is rough, edgy, and trendy as it is common among black men.
The hard part haircut lines on the side add personality to the hairstyle and it is perfect. With this hairstyle, you will stand out from everybody else. The high top fade is perfect and gives a better definition of the hairstyle. The line-up haircut shapes the head nicely.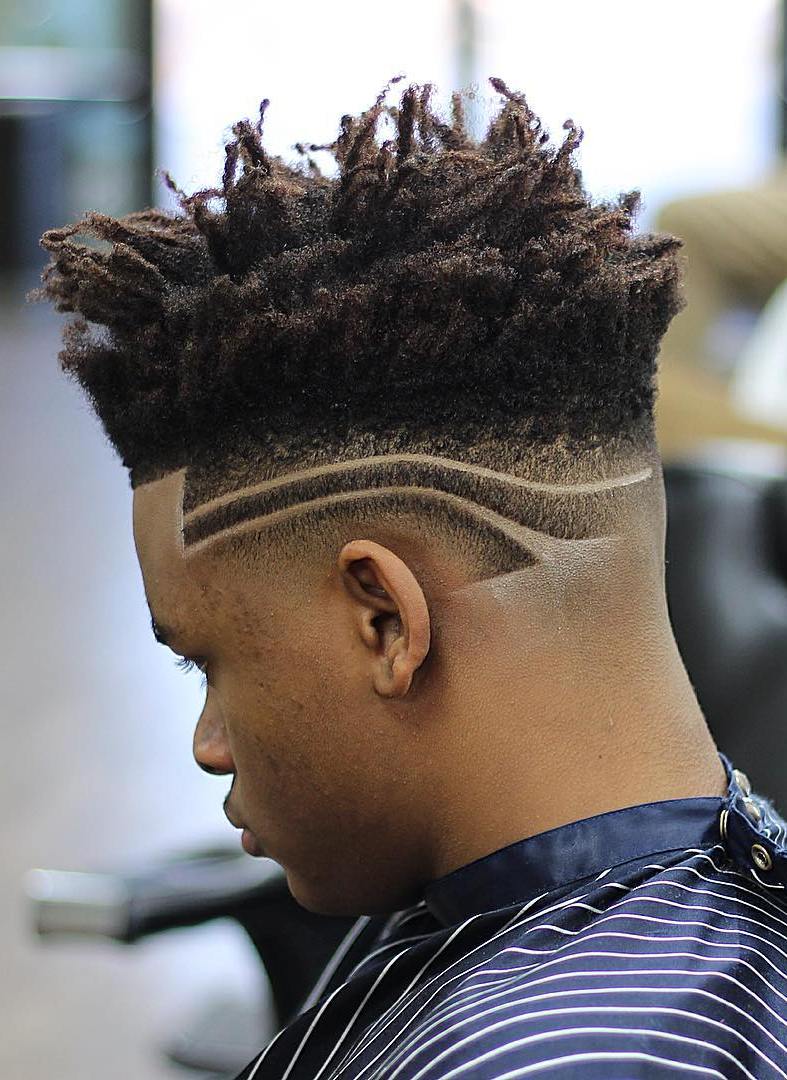 Braided Hairstyles For Black Men
Over the years, men have grown to embrace plaiting hair as it is no longer reserved for women alone. There are so many ways in which men can braid their hair.
Therefore, the styles will differ depending on a person's personality and preference. There are also different ways to braid hair. Therefore, you can be sure there is something that will suit your style. Braiding hair is convenient and easy to maintain.
Tall Fluffy Bleached Hair
This style has the head mostly bald with some black stubble, and the main hair is showcased standing right up from the top of the head. The hair is bleached blonde and straightened so it's very fluffy, but there's still a lot of volume to it.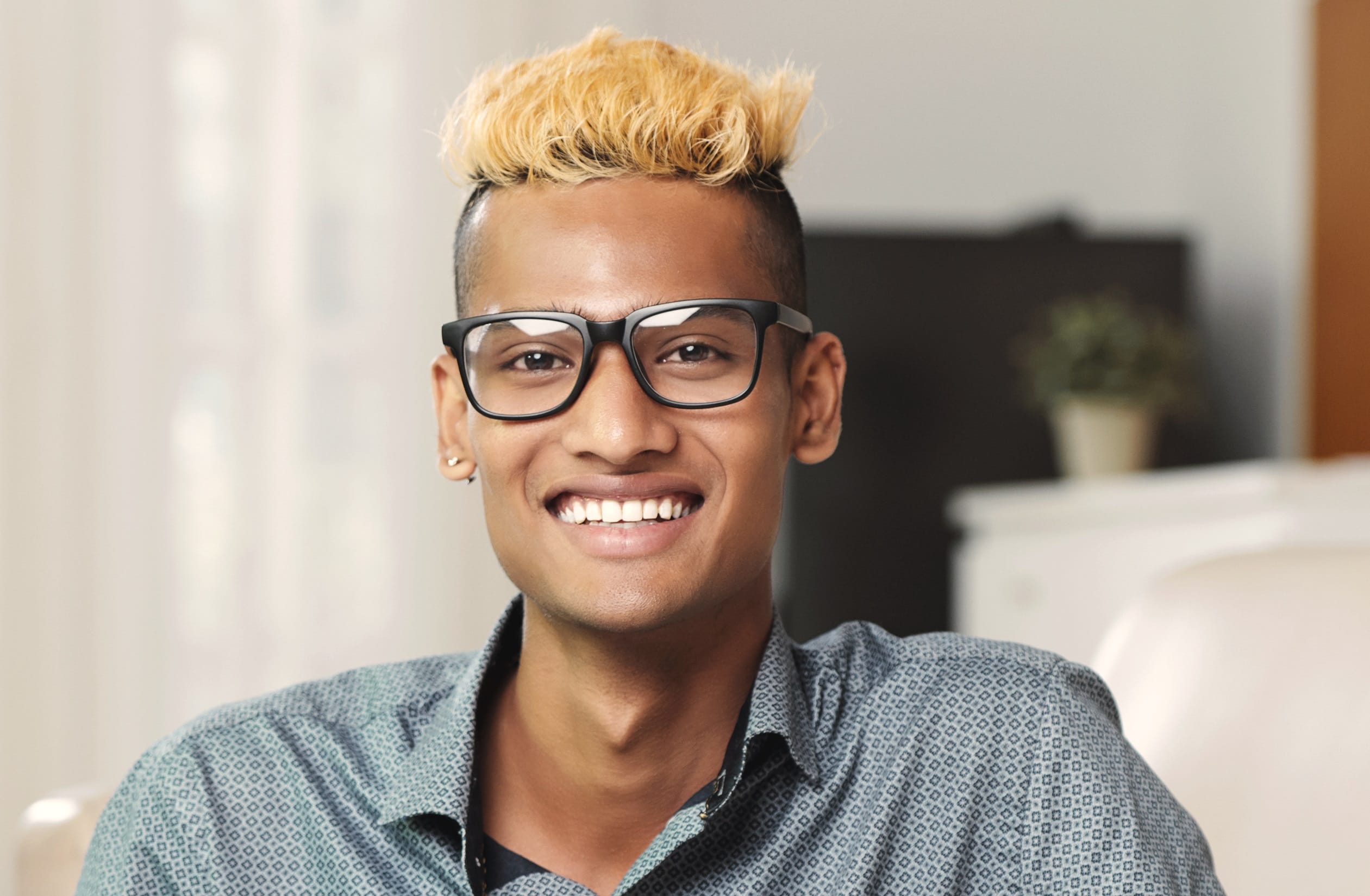 Tall Tapered and Squared
This hair stands tall and is perfectly uniform on the sides, but it tapers up a little so it grows wider as it forms a square shape on top of the head. It's a trendy look that can accentuate the face very well, and it looks good with facial hair.
Subtle Twists and Braids
This hairstyle has a lot of interest at the back. The hair is subtly braided slightly messily from the hairline to the crown of the head, and it ends with some thick twisty details that will make you look like the coolest guy in the room.
Big Ponytail Style
Hairstyles for black men where the dense curls are on full display are fantastic. This style has the hair pulled back into a ponytail that's as wide as the entire head. It truly shows off the thickness and the tight coils in the hair.
Mop of Curls
This is a great look for men with looser curls instead of coils. It's one of the best hairstyles for black men and mixed race black men who have such curls. The curls are piled on top of the head and look very light and fluffy.
Spikey Little Twists
This hairstyle is made interesting and dynamic by the spikey, coiled twists on top of the head. There's a ton of texture to draw the eye, and the texture balances out the high skin fade perfectly. It's a modern manly look that will get you all the attention.
Short and Grey
This is a hairstyle for older men who don't want high-maintenance hair. The hair is cut as short as possible and the natural grey has been let grow into it. It's an easy style that requires almost no upkeep for you each day.
Long Thick Dreadlocks
Dreadlocks will always be a classic black hairstyle, but these dreads are made unique by the amount of volume in the hair. The hair is clearly very thick and the hair rises high from the head while falling around the face in layered dreads.
Minimal Mohawk Style
This is an edgy haircut that has just enough hair there to be seen, but there's not a ton so that it requires lots of upkeep.
The head is mostly shaved, but there's a thicker patch of hair in the style of a mohawk. It looks wonderful with a thin, full beard.
Buzzcut and Skin Fade
This is another style for men who don't want a lot of hair hassle. The hair is mostly buzzed to a neat number 1 cut, but there's a slight skin fade on the sides that makes it look like it has more depth to it. It's very manly.
These hairstyles for black men are excellent, stylish, and are great for communicating your personality. You cannot go wrong when you choose any of these hairstyles. Make your choice based on your preferences to have the best experience.