Dorothy Hamill is a figure skater who is very famous in the world as she is a trendsetter for most women with her medium-length haircuts. She always maintained a shortcut after her retirement from sports.
Hamill herself is the inventor of Dorothy Hamill Haircuts which is a quite carefree and sophisticated hairstyle for women. She gained popularity after the year 1976 when she won a match. Her hairstyle was made by Yusuke Suga who is a Japanese hairstylist.
This hairstyle provides a voluminous look and one can go for both middle and side partition with this amazing hairstyle. Dorothy is basically known for one hairstyle but she has managed to create many hairstyles with one basic short-sized haircut.
She is able to carry her trendy hairstyle for both evening parties and casual look. Every middle-aged woman dream of has a hairstyle like Dorothy Hamill. Her hair ends always stay textured and her tips are left out in a wispy way which can be easily brushed to either side she wants.
It is a style which can go for every aged woman. So, don't let yourself feel that you can't get this hairstyle at a young age. In order to get an amazing hairstyle like her, one needs to take the help of an experienced hairdresser and then you can go on flaunting your hair. Here are some of the amazing chic Dorothy Hamill Haircuts:
Free-flowing Hairstyle
This is a bob hairstyle with a little longer length and a free-flowing look.
This sporty haircut is roughly left without combing to give a freeflow look and wavy hairs are adding special charm to this hairstyle and the hairstylist should be professional to create this unique hairstyle.
Sweepy Side Bangs
This hairstyle is basically full side bangs to create a sweepy look on the right side forehead. Partition is created on the left side with uneven combing.
There is no partition line seen in this hairstyle due to which this looks quite unique as compared to other haircuts.
Old Yet Traditional Haircut
This sporty haircut has a short length with ends curved hairs with side-parted bangs. The curly hairs with round inward curls make this hairstyle more appealing and partition in this hairstyle isn't clear but done on the right side by adding extra hairs on the left side forehead.
Stylish Pixie hair
The layers are left longer on the top while they are shorter at the sides to create this amazing hairstyle.
The grey color of hairs with little blackish locks creates a perfect contrast to this hairstyle. By wearing long earrings, she has created a perfect look for the season.
Classy Hamill Style
This is a classy hairstyle with a shorter length and side parting. The hairs are kept longer at the middle portion of the head while shorter length has been created on the side and backward portion of the head to create this classy hairstyle.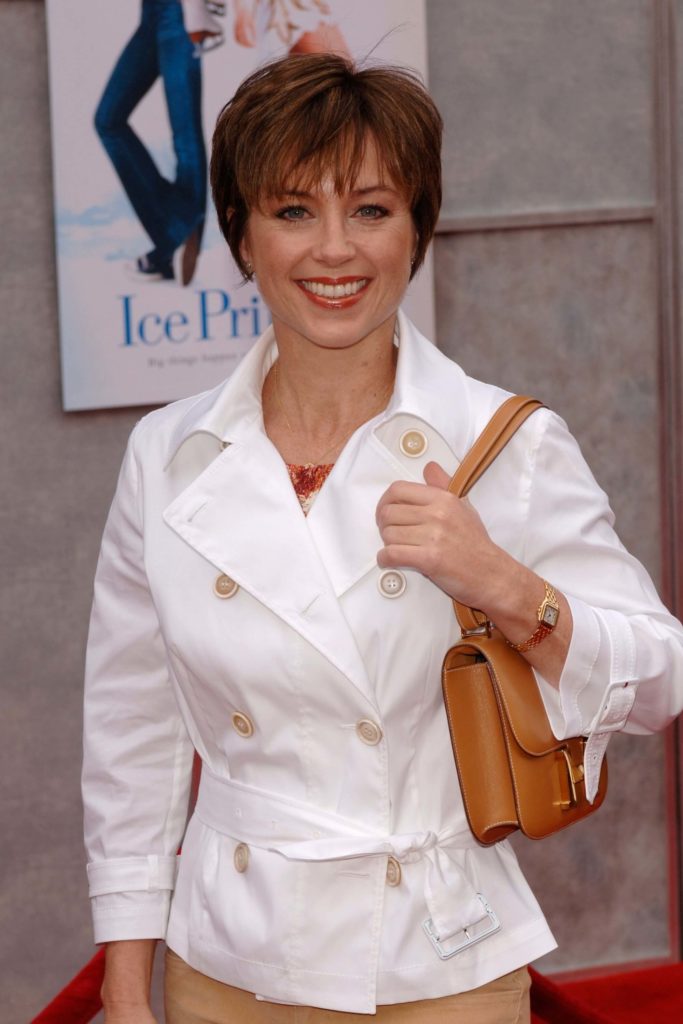 Across the Forehead Hair
Center part is left for bangs to go across the forehead. The rest of the hair is left free and there are no maintenance of this hairstyle and that's why one can go for this hairstyle if has got silky and smooth hairs while the color of her haircut should be matched to yours.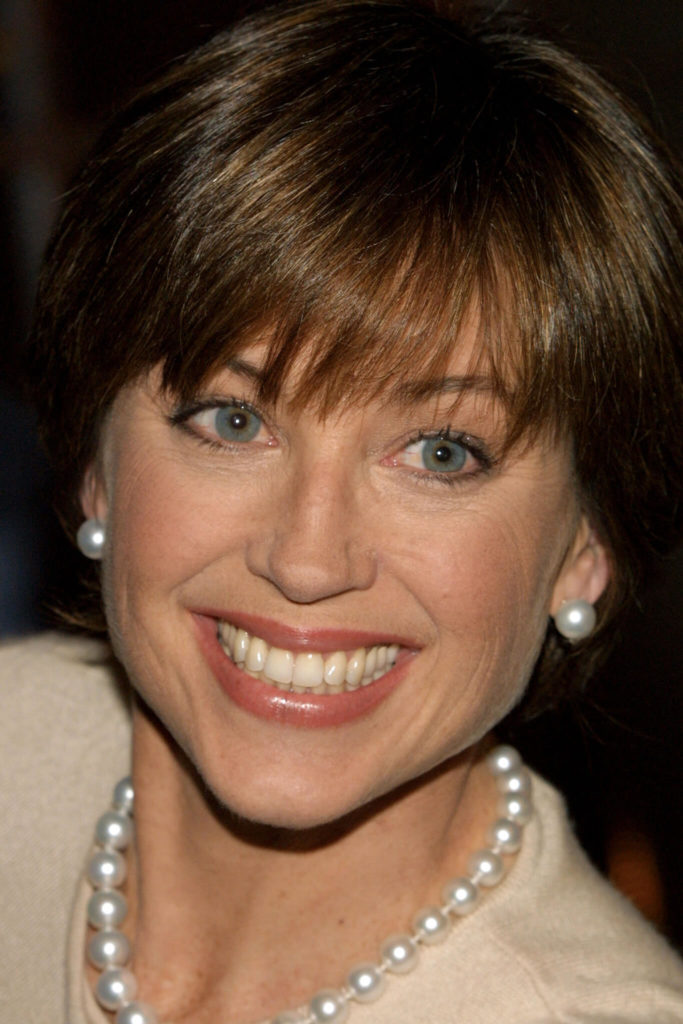 Long Layered Haircut
The hairs are cut with long layers but shorter length and center part. The right side bangs are left with the wavy look and left side partition has been made with a correct symmetrical shape.
The hairstyle can be carried away at any formal occasion by the ladies.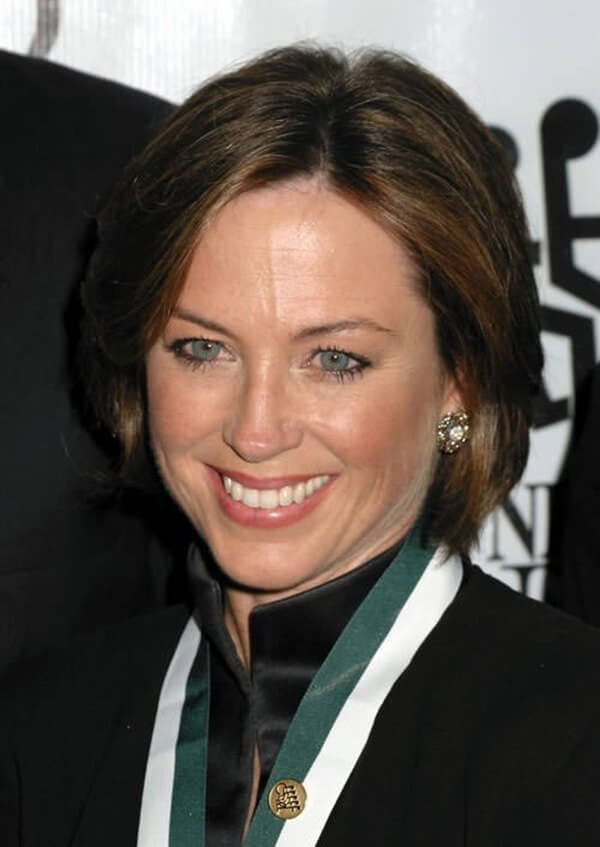 Dark Pixie Look
Hairs have been cut in pixie style and left after combing roughly.
The dark color of the hairs make them look more appealing and the middle portion of the forehead is covered with more hairs while creating contrast by leaving both the sides with a lesser amount of hairs.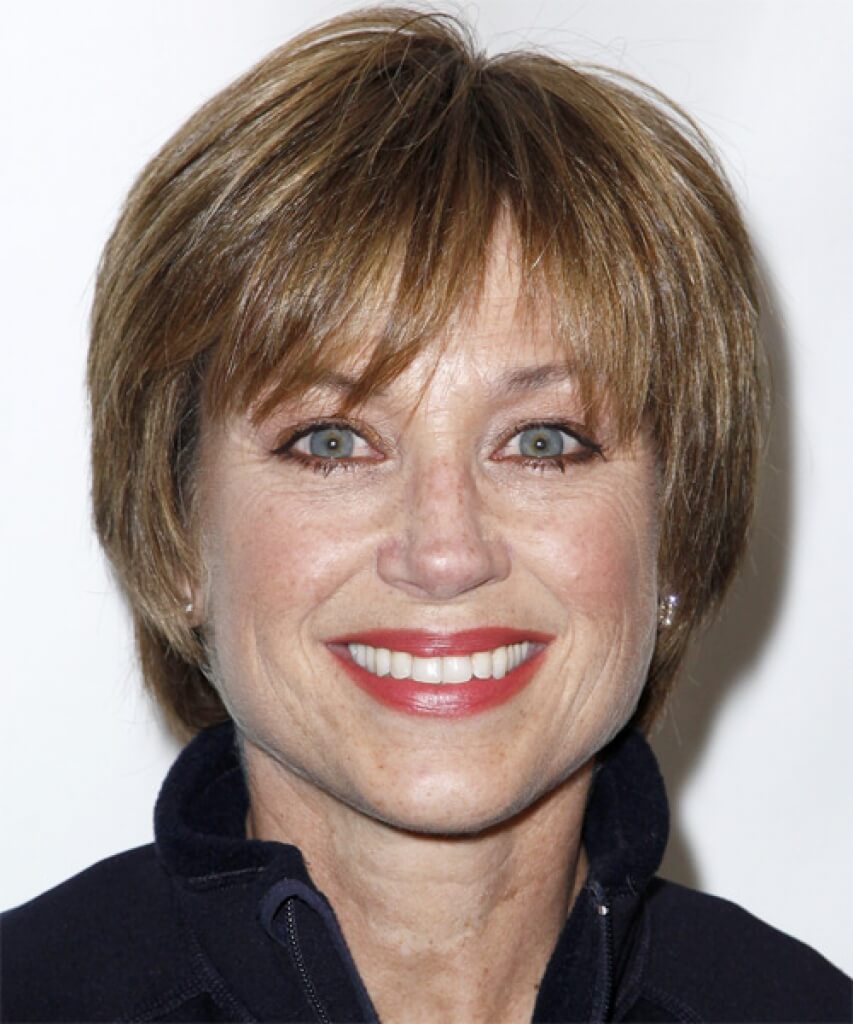 Multi-length Bob
This hairstyle has got tapered bob look in which hairs are cut short from behind while increasing the length while going towards forwarding sides of the head.
The layers have been added while creating the backward look of this hairstyle.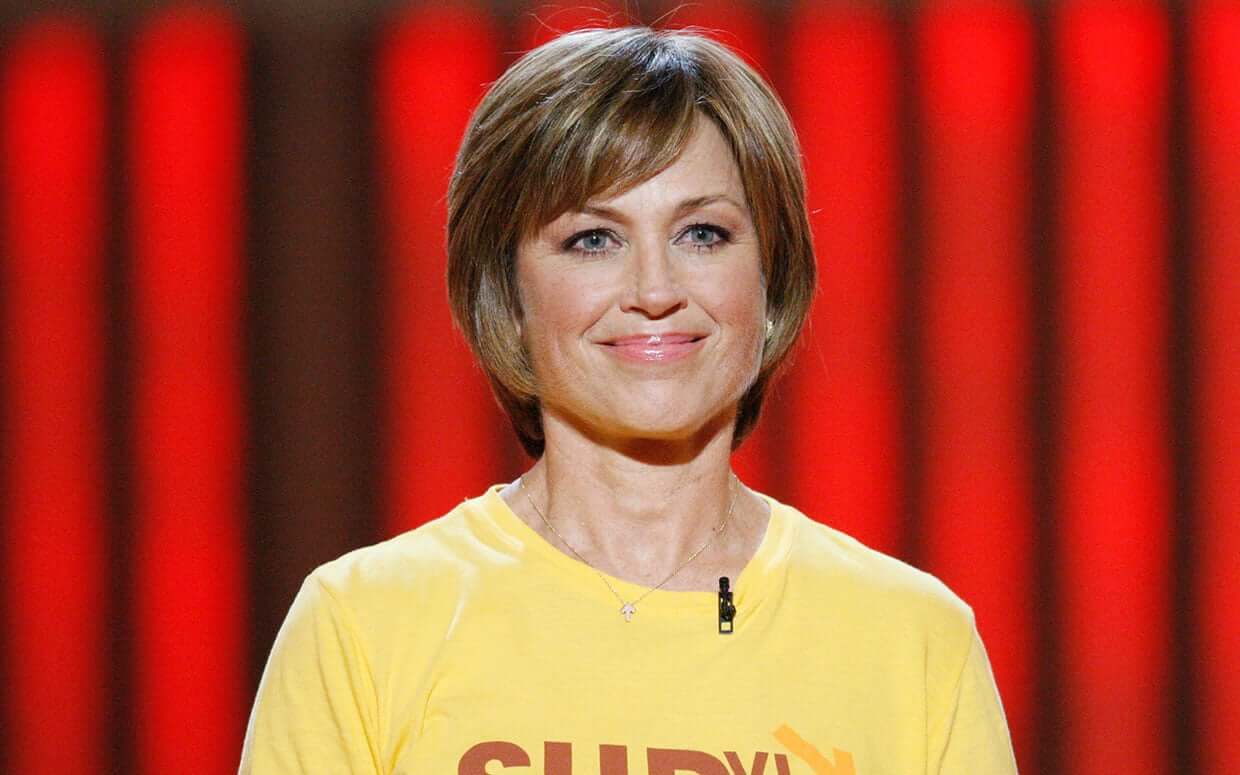 Blunt Sweepy Side Bangs
With shart blunt edge cut on one side, this short length haircut is perfect for black colored hairs.
Instead of creating a partition, the hairs are combed to the left side while the length is kept up to the left eyebrow to make the look perfect by keeping it blunt at the front while seamless on sides.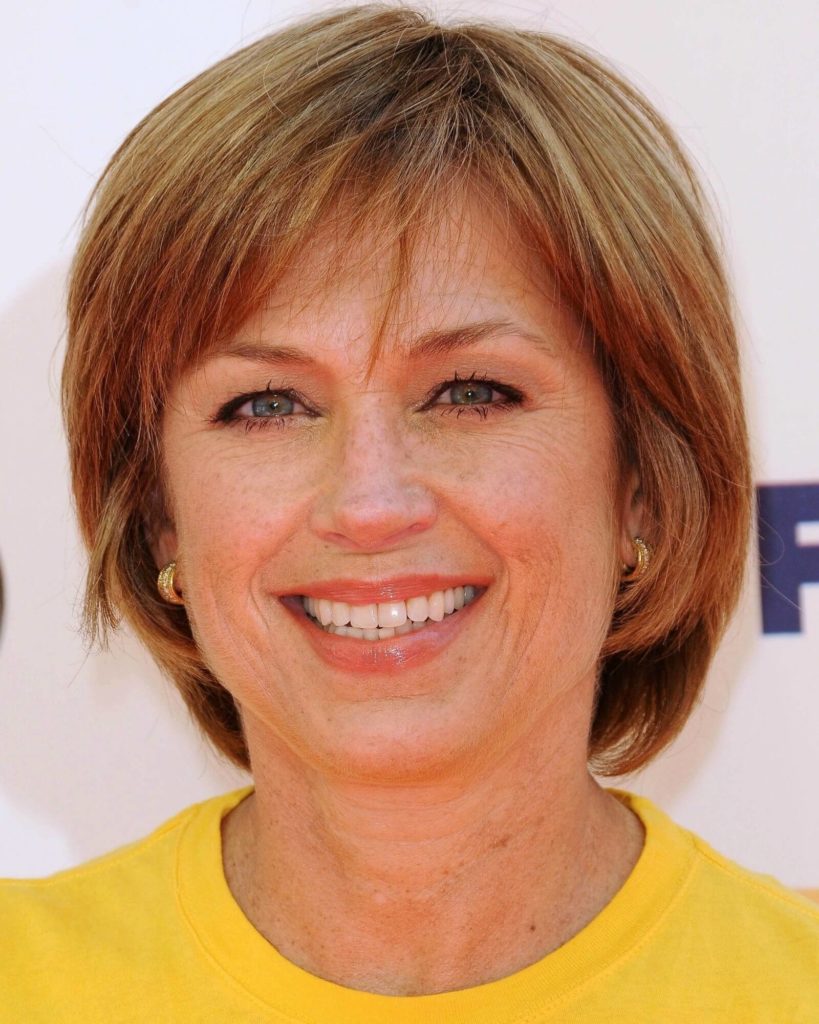 Fashionista Hamill Hairstyle
Low maintenance, short length front short bangs nicely cut in a sweepy manner. This hairstyle looks perfect on black or dark brown colored hairs.
The left uneven parting look of the hairstyle is quite natural and doesn't over-exxagerate the fashion at all.
Here Are Some Other Popular Dorothy Hamill Haircuts