Coffee brown hair color is extremely versatile and suits almost everyone. Just like your morning cup of coffee, this brown shade also has different varieties when it comes to depth, warmth, and tone. The darker shades are rich and deep while the lighter ones shine through.
This hair color is perfect for brunettes. With a little enhancement, brunettes can rock this coffee brown hair color without much maintenance. This hair color is simple yet stunning. It's simple enough to wear to the office every day but it'll also be perfect for night outs and special occasions.
Incredible Coffee Brown Hair Color Trends
If you're looking for some inspiration to dye your hair a stylish and trendy color, we've carefully curated a list of 18 hair colors that will make you look absolutely gorgeous.
Coffee Brown Highlights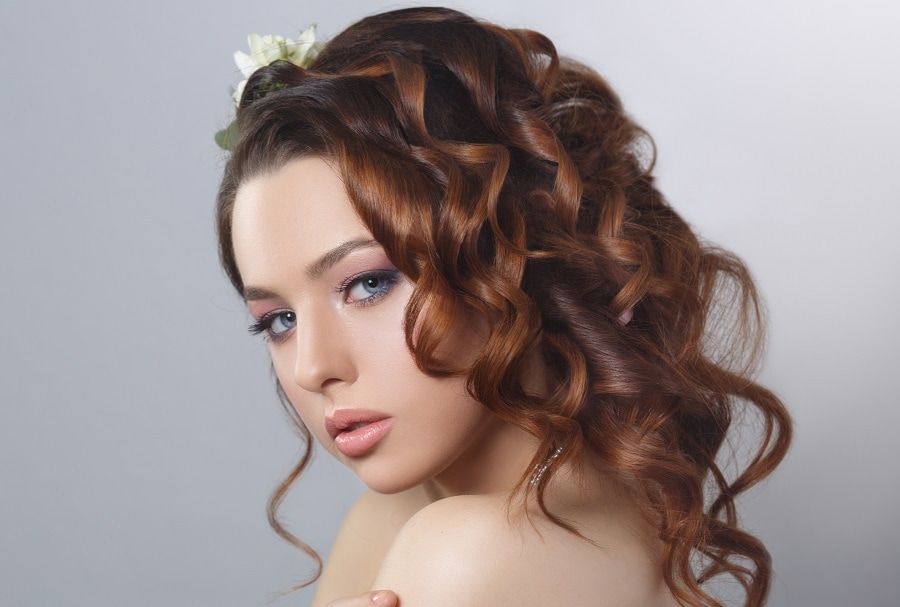 This loose updo is great for anyone looking to add some dimension to their hair. The hints of caramel make the hair color stand out even more. You can create the perfect special occasion look by adding curls to the look.
Angled Bob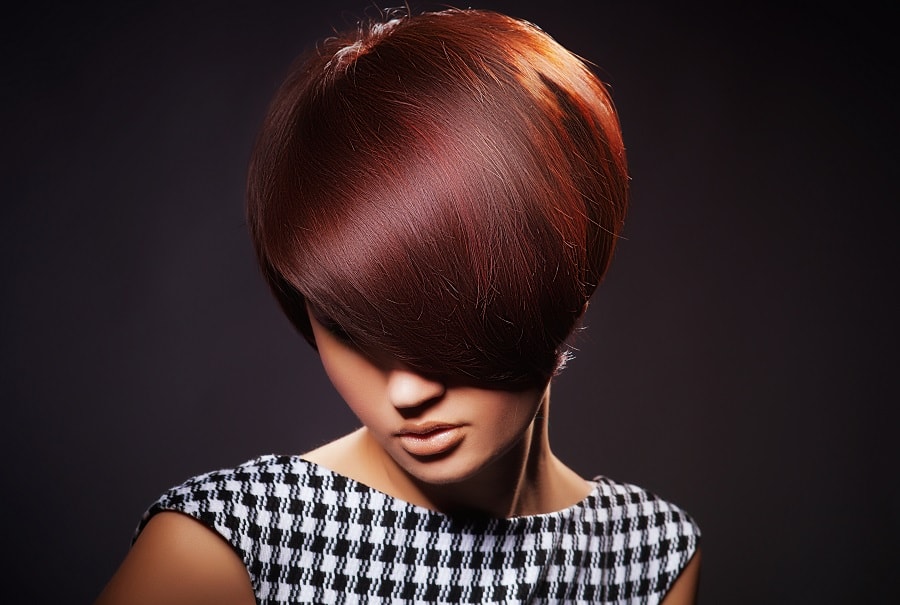 This red-toned coffee brown hair color is deep and rich. The side-swept angled Bob adds to the class of this hairstyle. This one is definitely for the boss ladies looking to take over the world.
Lustrous Short Hair
This dark hair color with a light teasing at the ends makes us reminiscent of the olden times. This is the perfect red carpet look and would look amazing in all skin tones.
Deep Toned Long Hair
This hair color has a dark brown tinge to it that makes it look youthful and unique. You can style this hair in any way that you like but we recommend adding some blunt bangs for that extra flair.
Curly Surprise
Some of us want a light shade for our hair but we still want to try out the coffee brown hair trend. This lighter version of the hair color is so shiny and pleasing to the eye. You should definitely try this one out with some curls.
Medium Wavy Bob
This light shade of coffee brown is so elegant yet stunning. The hair color slowly transitions into golden at the end making it extra special and gorgeous. Some loose messy curls can do wonders for this look.
Shiny Wedding Updo
This hair color mimics to perfection the hues of a freshly brewed cup of coffee. The tones of this look are going to make head turns.
Paired with this gorgeous accessory, this hairstyle makes the perfect updo for a wedding. So if you're a bridesmaid or the bride, do give this hairstyle a try.
Long Layered Haircut
This hair color slowly transitions into a red shade at the ends. The hues of red add a little bit of spice to the hairstyle. You can show this picture to your hairstyle so that he/she can dye your hair to perfection.
Mixing coffee shades with some dark brown balayage highlights can elevate your hair game. This look is perfect for blondes who want to incorporate a little bit of a coffee touch to their locks. This two-toned hairdo is going to add the right amount of drama to your look.
Sleek Asian Bob
This shade works especially well with a bob cut. The sophisticated color combined with the sleek haircut will make you look very Cosmopolitan and modern. This hairstyle is for younger girls.
Dramatic Curls
Nothing says drama like some huge, voluminous curls. This darker shade of coffee brown color is great for brown-skinned beauties. If you have naturally curly hair, then this hair color is surely going to make you feel like a movie star.
Bridal Updo
Are you a bride looking for some unique inspiration for your hair on your big day? If yes, then we have something for you.
This hairdo is a great option for anyone looking for a bridal hairstyle. Your hair color stands out on its own but when you style it in such an intricate way, it just adds to the charm.
Dark Shade of Hair
This haircut is going to bring out the color of your eyes. This very dark coffee brown hair color is perfect for every day. Yet it's so stunning that anyone who sees it is going to be asking for your hairstylist's number.
Elegant Greek Hairstyle
This greek braided hairstyle has our hearts. The highlights in the braids add to the depth and dimension of the look. This messy hairdo is perfect for you if you're going to be attending a wedding soon.
Copper Hues
If you're a redhead and want to try out this hair color then we have some inspiration for you too. This shade will look absolutely amazing on your silky locks. This deep warm-toned hair color will make for your perfect autumn look.
French Inspired Bun
This sleek bun is everything you're looking for in a hairstyle. This lighter shade of coffee brown is perfect for older women and women with fair skin. Add some beaded accessories and you'll feel like a ballerina.
Timeless Braided Bun
A hairstyle like this one is timeless and effortless. This shade of coffee brown is flattering for everyone, it never goes out of style and is guaranteed to bring elegance to your look.
Thick Long Ponytail
This shade is very rich and bold and thus pairs very well with warm tones. This long brown hair is absolutely perfect for anyone who had yellow or gold undertones. This hairstyle looks extremely flattering with warm-toned looks and outfits.
Well, as you can tell, the choices for coffee brown hair color are endless. The options are too many so make sure you try out one of these new colors this season.
Pair them right up with your favorite updos (or take inspiration from our endless choices) and become the life of the party. Life is too short to stick to boring hair colors!
Recommended Topics