It's time to bid goodbye to the summertime, as back to school season is once again here. Every girl is excited to try out new hairstyles and feel the endless possibilities of fashion.
With Instagram feeds constantly filled up with new trends, selecting the right hairdo every morning can feel confusing and overwhelming. While some easy back to school hairstyles have the potential to become iconic, others are too time-consuming and not cute enough.
Fashionable Back to School Hairstyles
Read on to find the best hairstyles that will instantly turn you into a fashion icon during and after school hours.
Curly Brown Hair
If you have beautiful long and curly hair, show off those locks this back to school season! The middle parting makes this hairdo appear pretty laid-back.
Also, the brown color of the hair creates sun-kissed tones, so the style is great for wearing outdoors.
Preppy Pixie Cut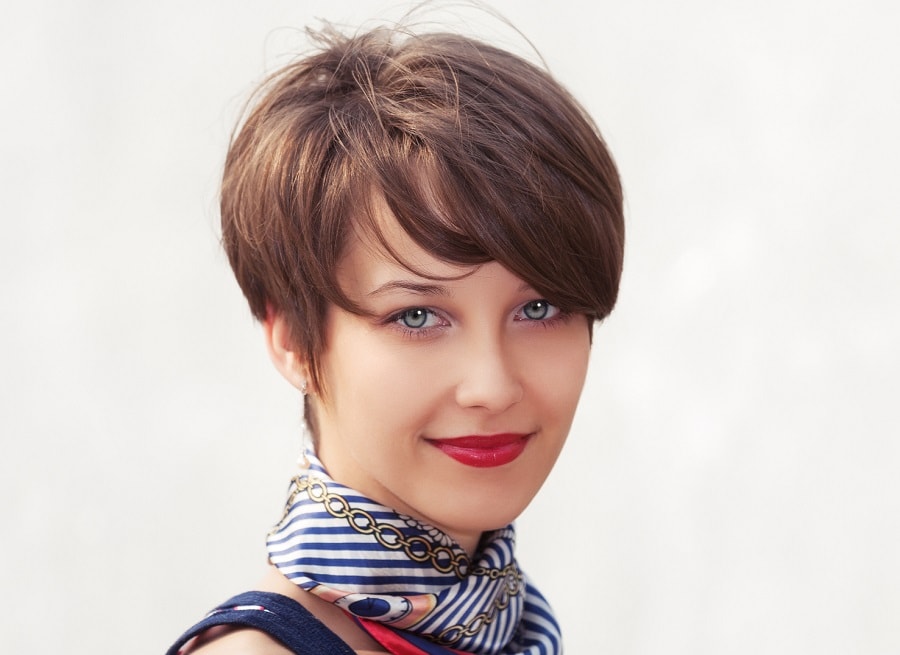 Who doesn't love a good preppy British school girl look? This cropped pixie style with side-swept bangs will help you achieve the right balance of sophistication and vintage vibes.
The chocolate brown hairdo will look amazing with a white and blue printed scarf.
Ariel Red Fringe
As long as your university or college doesn't have a strict dress code or policy against dyeing your hair, you can opt for this bold Ariel red hairstyle.
While the red will be brighter from the halfway length, the roots will appear in a dark brown hue. The separated fringe adds a playful touch to this vivacious back to school hairstyle.
Messy Wavy Bob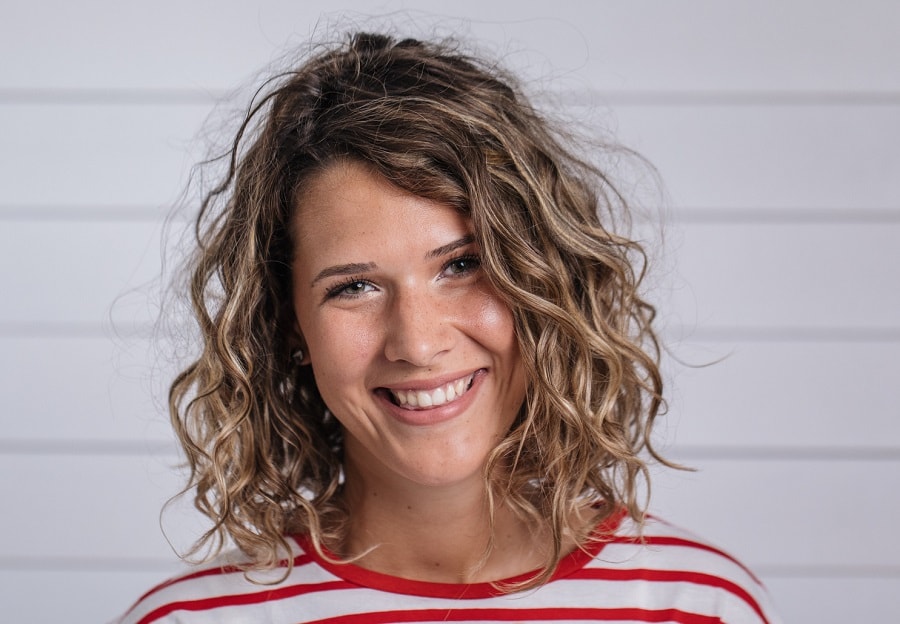 Carry over your vacation beach waves style to school with this wavy mid-length hairdo. The side parting and milk chocolate highlights enhance the overall appeal of this hairstyle.
To make sure the waves are adequately defined, you can use a few pumps of a texturizing spray on your hair.
Light Blonde Hair
The good old long blonde style will never disappoint you when you return to school.
This hairstyle's classic factor ensures that it goes well with almost all your outfits, saving time on having to come up with new hairdos for every outfit. All you need to do is give your hair a smooth and straight blow-dry and you are good to go.
Long Box Braids
Perfect the academician look with this box braids hairstyle. This style shows that you can be trendy without having locks on your face and distracting you from essential work.
The jet-black natural hair color consolidates the serious working feel of this hairstyle.
Pinned Hairdo
It's nearly impossible to ignore this side-parting pinned hairdo's sweet and intellectual charm. The girl-next-door simplicity of the hairstyle makes it a hot favorite among back to school goers.
Lastly, this is a low-maintenance hairstyle due to the comparatively short length of the hairdo.
Straight Ombre Bob
Make sure all eyes are on you on the first day of school with this trendy long bob!
The caramel brown ombre infuses a sense of drama and extravagance into this dark brown-toned hairstyle. We have some jagged bangs to complement the bob for the perfect finishing touch.
Braided Double Buns
Say hello to the cooler yet slightly more complicated version of the space buns that is worth all the effort.
This braided back to school hairstyle is for those who want to stand out among the rest and will love this double buns updo. The medium light brown hue unfolds beautifully in the intricate braid weaves.
Navy Blue Asymmetrical Pixie
Bring out your inner bohemian soul with this indie pixie style. The dark navy blue color gives the wavy pixie a mysterious and alluring quality. You can accessorize the look with some colorful earrings to lighten the mood of the look.
Caramel Pigtails
Break the myth that you must be a toddler to wear double ponytails. Back to school season is reason enough to go down the nostalgia lane and tie two ponytails for an extra dose of cuteness. Make sure that the ponytails are high up on your head for neatness.
Dark Top Bun
When you have multiple assignment deadlines and exams coming up, you need a hairstyle that helps you focus and look stylish at the same time.
The quintessential top bun is an updo that can guarantee the same. Colorful hair ties can often look tacky, so keep a strand of your hair out and wrap it around the bun to secure the hairdo.
Afro Bronde
Put an end to the forceful attempts to tame your curly locks and let your hair assume its natural afro form without inhibitions.
The volume and texture of this hairstyle will make you the talk of your school. The light bronde highlights create a contrasting quality in the entire hairdo.
Messy Space Buns
If you are bored of the usual ponytails, braids, and updos, space buns are the back to school hairstyle for you! Pull out a few strands of hair from the buns for a more carefree and messy look.
Dyeing your hair may not be everyone's cup of tea but experiment with vibrant scrunchies and eyeshadow for the pop of color.
Dreaded Bandana Hairstyle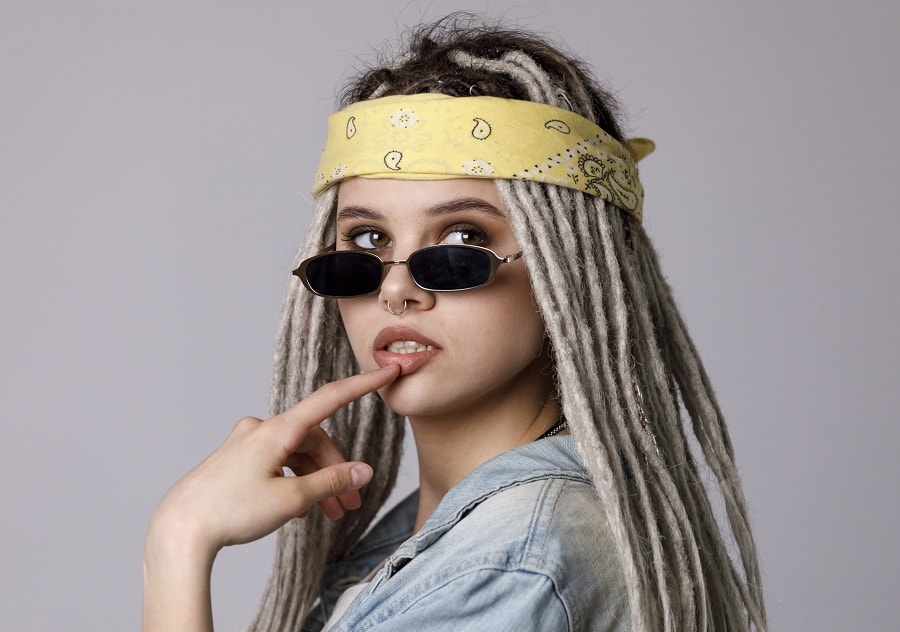 A fun and flattering way to keep your dreadlocks out of your face are with a printed bandana.
The pastel yellow bandana pops out against dark roots and grey locks with an elevated grunge retro influence. You can wear a faded denim shirt with this dreaded hairstyle for a classic casual look.
Half Up Fishtail Braid
This half-up, half-down fishtail braid makes the modern-day Disney princess look come alive.
It's the best of both worlds because you can still show off your hair length but also dip your toes in the world of braids. The uniqueness of this hairstyle will have everyone complimenting you at school.
Curly Undercut
Are you looking for an unexpected hairdo to wow your friends and peers at school? This undercut style will do the trick for you.
The curly semi-mohawk dyed in light violet hues increases the adventure quotient of this hairstyle. This shaved hairdo screams punk rocker chic in the best way possible.
Voluminious Ginger Curls
This is a fabulous back to school hairstyle that all ginger-haired girls and women absolutely cannot refuse.
The bouncy, twisted ringlets steal the show in this hairdo. Instead of a middle parting, get a side parting done for maximum impact.
Braided Half Bun
Show the world that nerds can make a bold statement at school with this braided style with a jumbo top bun.
The bleached ombre highlights go well with the box braids to achieve a creative outcome. If you wear glasses, you must try out this hairdo as well.
Long Caramel Ponytail
When you are an athletic girl and have sports to play after your classes at school, this long-side ponytail will be an ideal hairstyle.
Avoid combing or brushing your hair too thoroughly for a slightly messy aesthetic. The honey brown color is suitable for this long style.
Layered Balayage Hair
There's no better time than a back to school season for transitioning to a more polished blonde shade with lived-in roots.
This layered light honey blonde hairstyle will make you look stylish beyond measure. The layers can also act as an awesome fall hairstyle. Pair up a bright yellow scarf with this look for some warmth.
Blonde Fishtail Braid
We always adore a well-made fishtail braid. This is one of the best hairstyles for school, with its eclectic yet studious charm.
To make this hairstyle, divide your hair into two sections and then start braiding by tucking a piece from one section underneath the other. If you have a prominent forehead, the side-swept bangs in this braided style will help you.
Half-up Top Knot
A half-up hairstyle is always a life savior when you wish to show off your gorgeous locks without letting them distract you in academia. You can braid up the upper layer of your hair for extra dimension.
Thick French Braid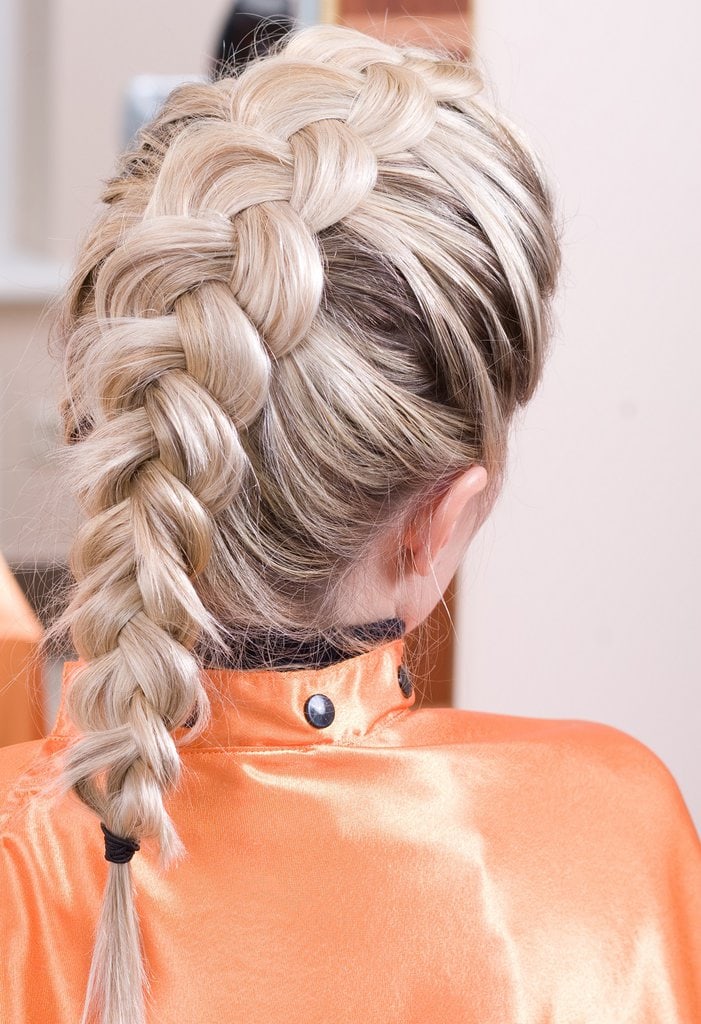 In our opinion, a French braid is a versatile hairstyle that will get you in the back to school mood. The dark roots in the bleached blonde hair make for an interesting effect.
Bubble Ponytail
The hottest hair styling look of the season – bubble ponytail is here to create waves in schools and colleges.
All the consequent and equidistant hair sections must be tied up with small hair ties. Gently tease each section to get the puffed-up and bubble-like look.
From Monday to Friday, we have covered you with our great pick of back to school hairstyles. These hairdos will help you get over your sadness because summer being over.
These hairstyles will keep you good company along with your besties and a busy social calendar.