If you like wispy, lively, and effortlessly messy hairdos, then razor cut hairstyles are for you. These fabulous cuts are done using a razor blade to slice away at sections of hair. The result is fabulous.
There are lots of different hairdos you can create with this haircut method. They're a hot new trend that can really help you shake things up and liven up your look.
Fantastic Razor Haircuts for Women
If you need some haircut inspiration before you head to the salon, check out the many fantastic looks below!
Wavy Blonde Cut
Wavy razor cut hairstyles are among the liveliest haircuts you'll find. If you've ever wondered how some women achieve a lot of volumes and a neat yet touseled look, this is often how. The hair falls to just below the shoulders and is absolutely stunning.
Bright Long Bob
Long bobs are wonderfully chic haircuts, but they can get a little boring. Making the ends and bangs nice and wispy due to the way they were cut is a great way to make them more fun.
A unique dark pink color as you see above is another way you can shine things up and have fun with your look.
Short and Spiky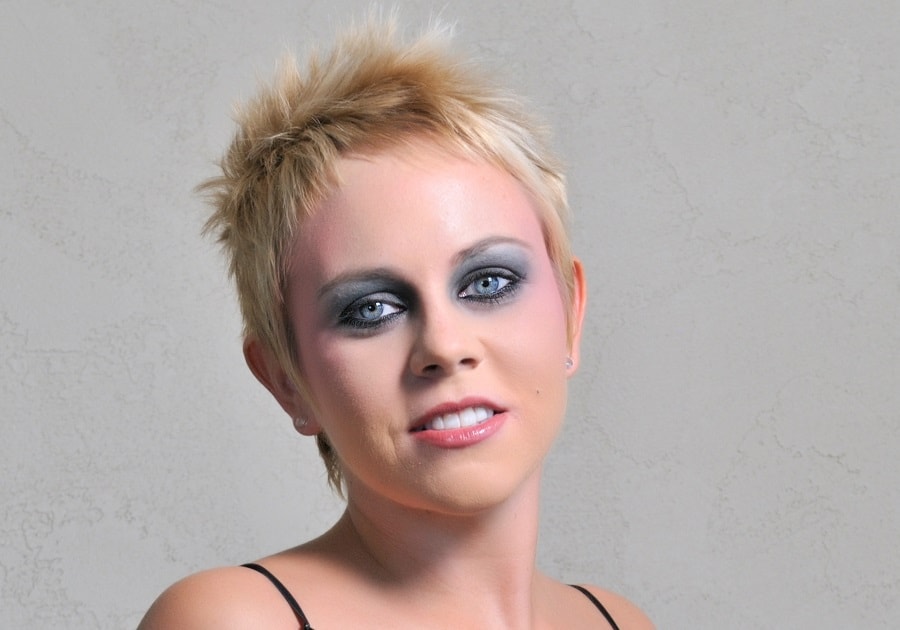 Do you just love punkish looks? Then check this one out. The way the tresses have been cut makes them very easy to spike. This short razor cut creates an edgy vibe that goes well with bold eye makeup.
Messy and Wavy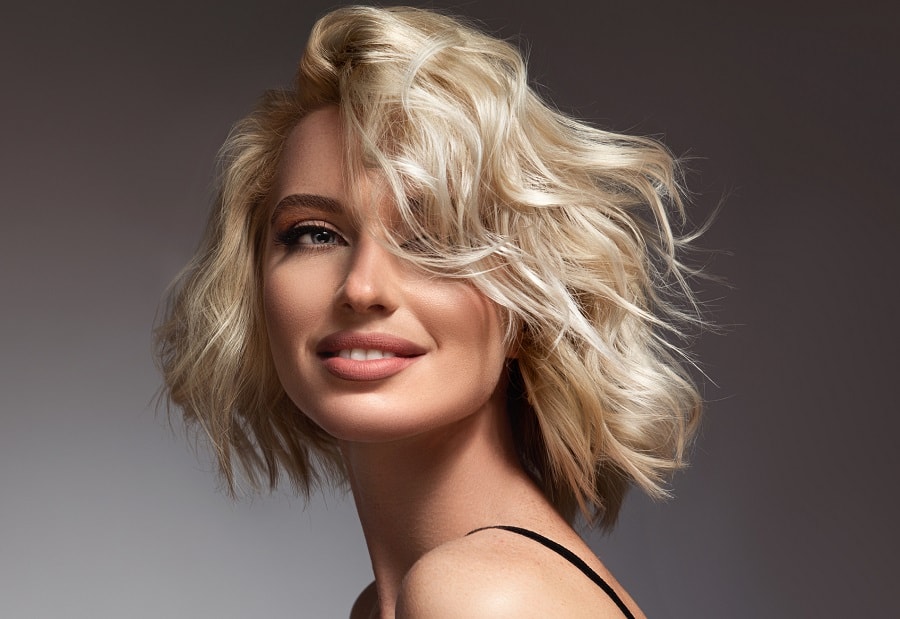 You'll look constantly windswept if you get this haircut technique on a wavy bob. You'll truly look like you just rolled out of bed, shook out your hair, and that was all it took to get ready. The cut and waves create a lot of volumes that'll instantly draw eyes to your 'do.
Razored Black Bob
Having a few curls in your hair helps you achieve a messier look. It's such a chic razored bob style that you could easily wear this to parties and be the most fabulous person in the room. However, it's also a good everyday look.
Pink and Blue Roots
Wispy curls add so much volume. This razor haircut is very unique as the roots of the hair have a pink and blue coloring. It's a nice change from most uniquely colored styles!
Pixie Cut with Highlights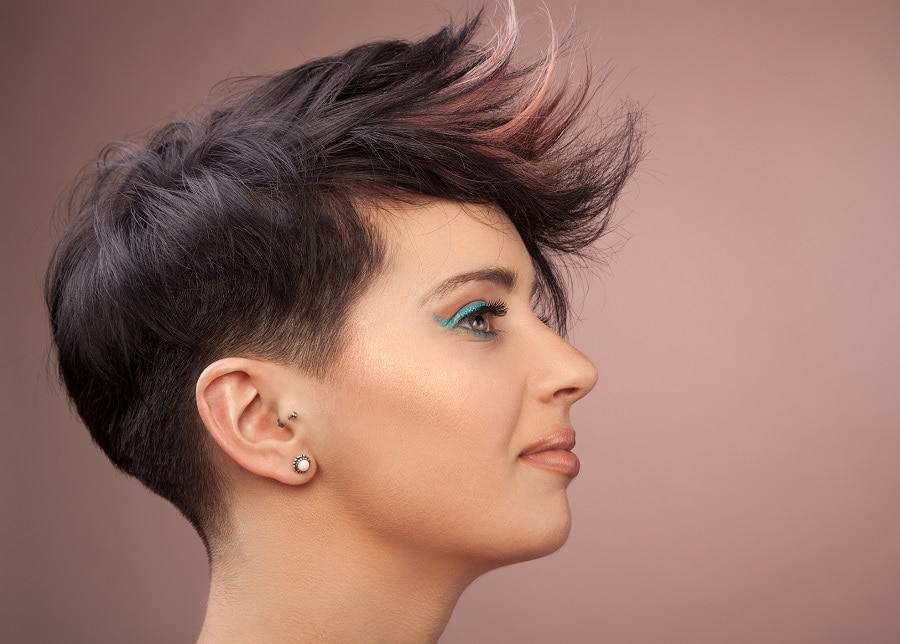 Try a unique razored pixie cut with long wispy bangs. These look great when styled into feathery spikes. It creates a punkish look. The punk vibe is amplified by the light highlights in the bangs.
Feathered Pink Bob
Feathering your hair out around your head is so trendy. It gives you a lot of volume and creates a fluffy look. The color combination here is simply divine. Blonde and pink are perfect partners on any woman's hair.
Razor Cut for Fine Hair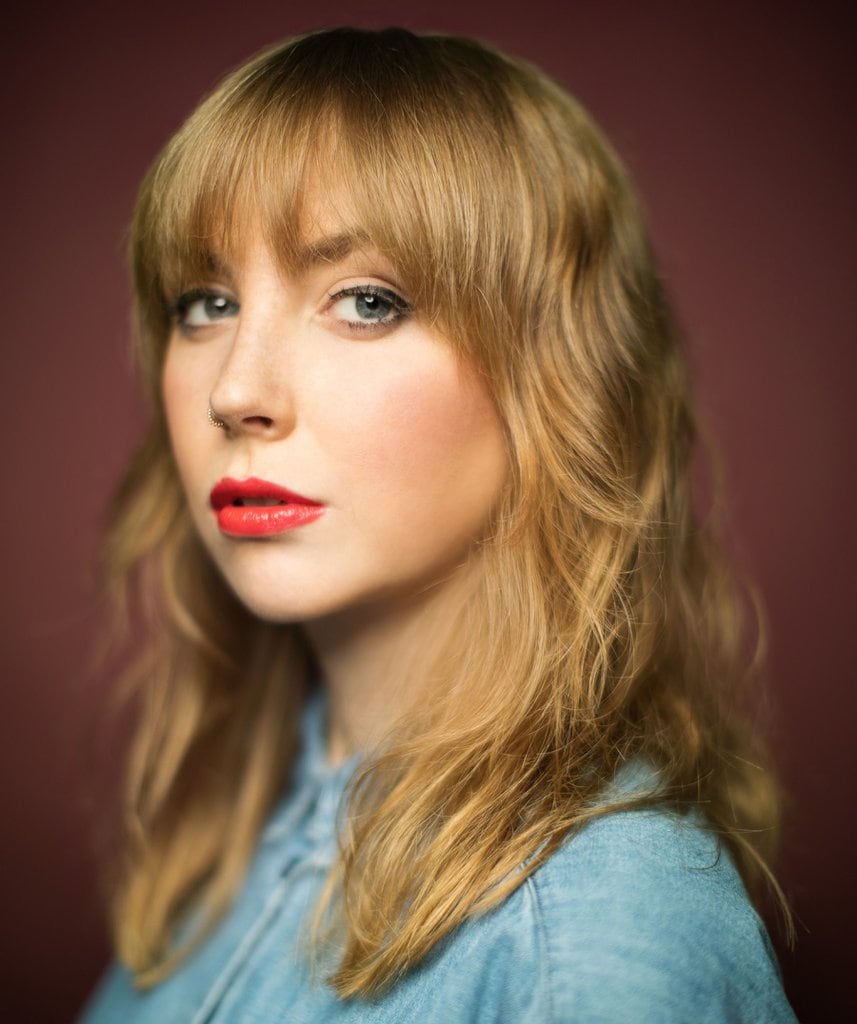 If you have fine hair, then this hairstyle can help liven it up. You can see it adds a wispy texture towards the ends of these tresses. It also makes the bangs stand out very nicely.
Lively Blonde Hair with Dark Roots
Straight tresses look really nice with a little styling. A lot of the locks are blown out from the face to create a lot of volume and movement. Dark roots add a delightful dimension to the look.
Layered Shag
There's something about shag haircuts that just look so nice on older women. They frame the head and create a graduated effect. The wispy, choppy ends of this shaggy razor cut add a fun vibe to the neat and mature hair.
Long Layered Waves
This long layered razor haircut suits women of all ages. There's a slight waviness to the hair that creates a separation between the layers.
The curtain bangs stand out and frame the forehead wonderfully. This really helps draw the eye to your face and it brightens you up a ton.
Pastel Purple Mullet
Mullets are fashionable once again. This razor haircut can be achieved in so many different ways. It's a wonderful new take on this age-old cut.
The pastel purple color makes it more unique! You'll definitely be turning heads with this haircut.
Colorful Blown Back Bob
Blowing a bob cut towards the back of your head makes you appear windswept and carefree. It's a very nice look for anyone. Here it's made more unique by the purple hair color.
There are elements of blue and silver in this look too. It adds a lot of interest and depth. The combination of colors is wonderful and will help you show off who you are inside.
Half and Half Tresses
There's a lot going on in this look. The hair is very fine, but layers help hide that fact. The tresses are incredibly long with a slightly wavy texture. Some bangs form an arch across the forehead.
The very natural brown and blonde shades on this hair create visual interest. However, they don't look too unique as they're such normal tones.
Long Curls with Bangs
Now we can see one of the razored curly hairstyles. This shows this technique can be used on curls to create a very fun effect. There are some very short bangs at the front that have some volume due to the way they were cut.
Short Blue Bangs
There's something about bright blue hair that always looks so good with short blunt bangs. The ends of the hair and the bangs appear really nice due to the razor cut technique in the hairstyle.
Long Shag for Round Face
Long shags are super dynamic and lively on their own. There's so much movement in this look that you won't be able to look away.
The choppy bangs in particular have a lot of volumes. They really help define the face and keep eyes on your features.
Razored Balayage Hair
Most balayage colors are neutral and natural tones. This one has various hues of orange and yellow to shake things up. The hair is razored and blown forward towards the face.
Both of these elements create a highly unique and interesting hairdo. The way it covers your face gives you a mysterious vibe. You can use it to hide your hairline or jawline if you wish.
Fine Wavy Hair
Adding a wavy texture with some curls towards the ends also helps to create volume. There's a lot of volume around the top of the head and near the bangs. This creates the illusion of thicker tresses. It's a great razor cut hairstyle for your thin hair.
Did you like what you saw above? We hope so. You can truly add so much movement and fun to your look using razor cut hairstyles. Any one of these would be perfect for you!
Some create an effortlessly easy and ultra carefree look. Others help you achieve your edgy, punkish dream appearance. Everyone can benefit from getting one of the fab cuts above to look their best.