A hairstyle is a beautiful option that has the capacity to make sure that one can look good and bad even with less or no make-up at all. There are different kinds of hair. Some are short, some medium and other long. All these hairstyles have their own kind of understanding and need separate styles.
For example, women with short hair will need a different style whereas; women with long hair will need something else. Even there are women who don't like one hairstyle done on one person with a similar length of hair to be done of them.
So, the whole choice becomes a bit difficult. And the situation tends to get more confusing when it's about choosing the hairstyle for long tresses. Among the number of hairstyles that are available for long hairs one such that is sure to lift the spirits and is safe at the same time is the Classy Long Hairstyles.
Such hairstyles are the epitome of beauty and grace and can be carried by all women with long hair with equal grace and sophistication. Here are some examples of long hairstyles that are classy.
Beautiful Long Hairstyles
Long Layered Hairstyle
The very first kind of hairstyle that offers class is this long-layered hairstyle. This is the safest and stylish option on the list.
The hairstyle has long layers cut all throughout the length of the hair which ends up with light curls down the tips and gives away and fuller look to the whole style. Anybody who is a fan of simple and classy style can opt for this hairstyle.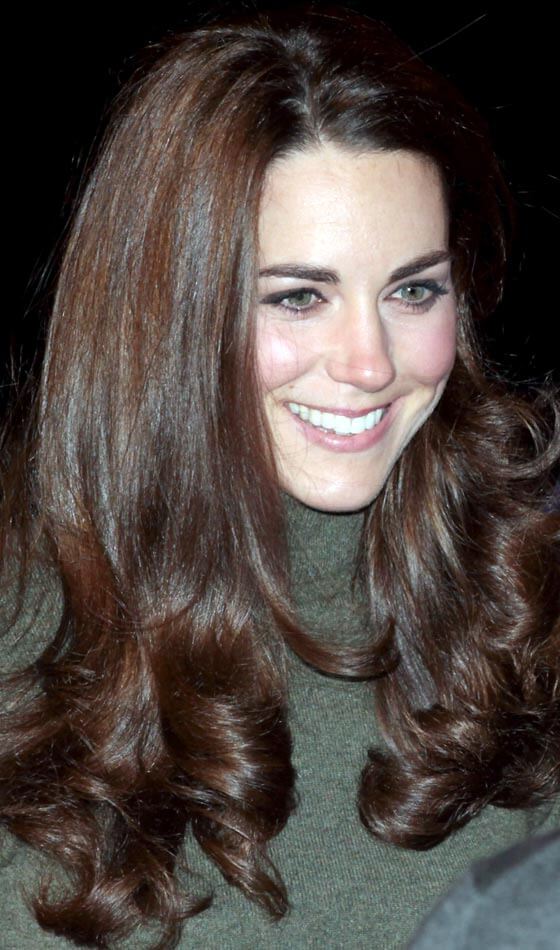 Center Parted Wavy Hair
Wavy hairstyles are always in fashion when it comes to long hair. This particular hairdo is another classy style that can be chosen by any woman without any second thought.
The hairdo has a middle parting with waves running down from length to the tips of the hair on both sides by providing a definition to the whole look.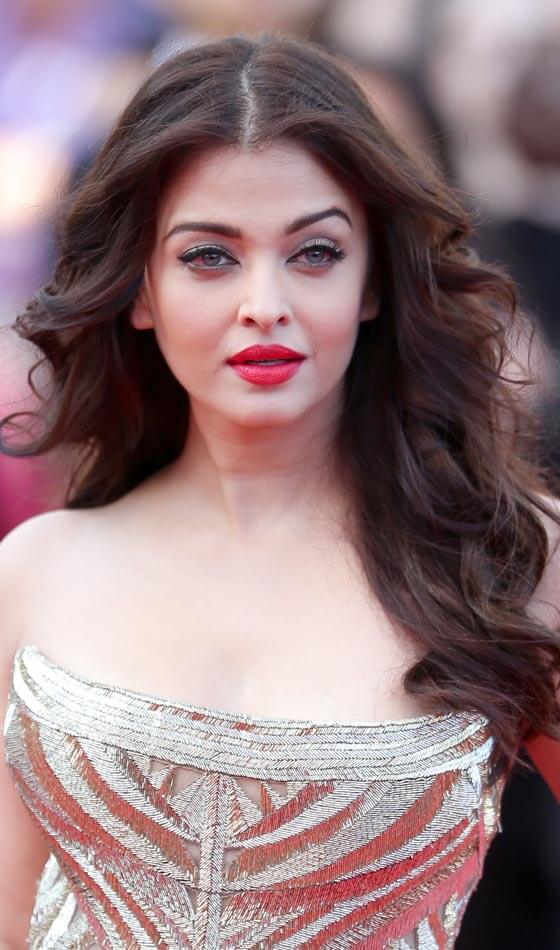 Extra Long Hairstyle
There is long hair and there is again extra-long hair. For those extra long hair here is one style that is perfect. The hairstyle is simple with a middle parting in the center.
Some hairs are taking to be fastened from both sides to the back and the remaining hairs are left open. The length of the hair comes with light waves followed by sharp straightness in the tips.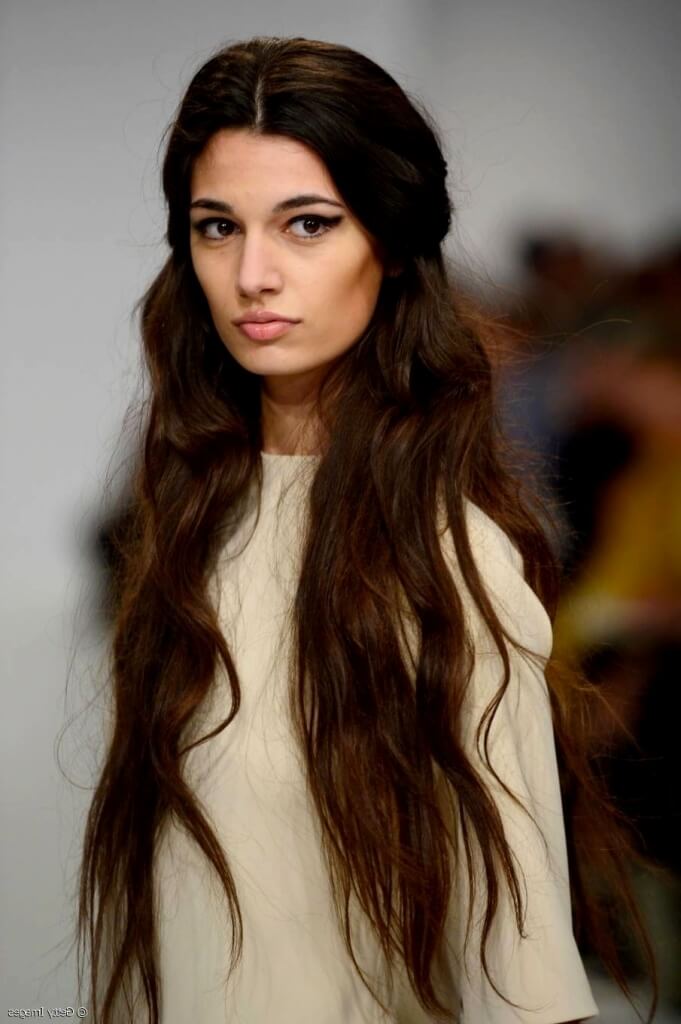 Loose Wavy Long Hair
Any long hairdo that has loose waves is beautiful in every way. This particular hairstyle offers loose waves with a center parting.
The length of the hair has beautiful dreamy waves that end up with the tips providing a shine and fullness to the whole look.
Top Knot Bun
Just because you have long tresses that don't mean that all you can do to style those hairs are leaving them loose. But this particular style is a combination of both.
The hairstyle has no wave just straight hair through the length and a Top knot bun positioned to provide a distinct style.
Side Swept Blonde Hair
Blonde long tresses are such beautiful that only the classy ones look good on them. Like this particular hairstyle, long waves but the whole hair is swept on one side showing off both the hairstyle as well as one part of the neck.
This hair styling is perfect for those women who want to add a variation to their overall look.
Long Balayage
Long hair and color both go hand in hand. Just like the balayage hairstyle provides a natural look in the same way this hairdo also offers a natural style.
This hairstyle offers a combination of balayage hair color and natural waves with a middle parting. If you are somebody who loves a natural yet stylish look then this might be the perfect one for your need.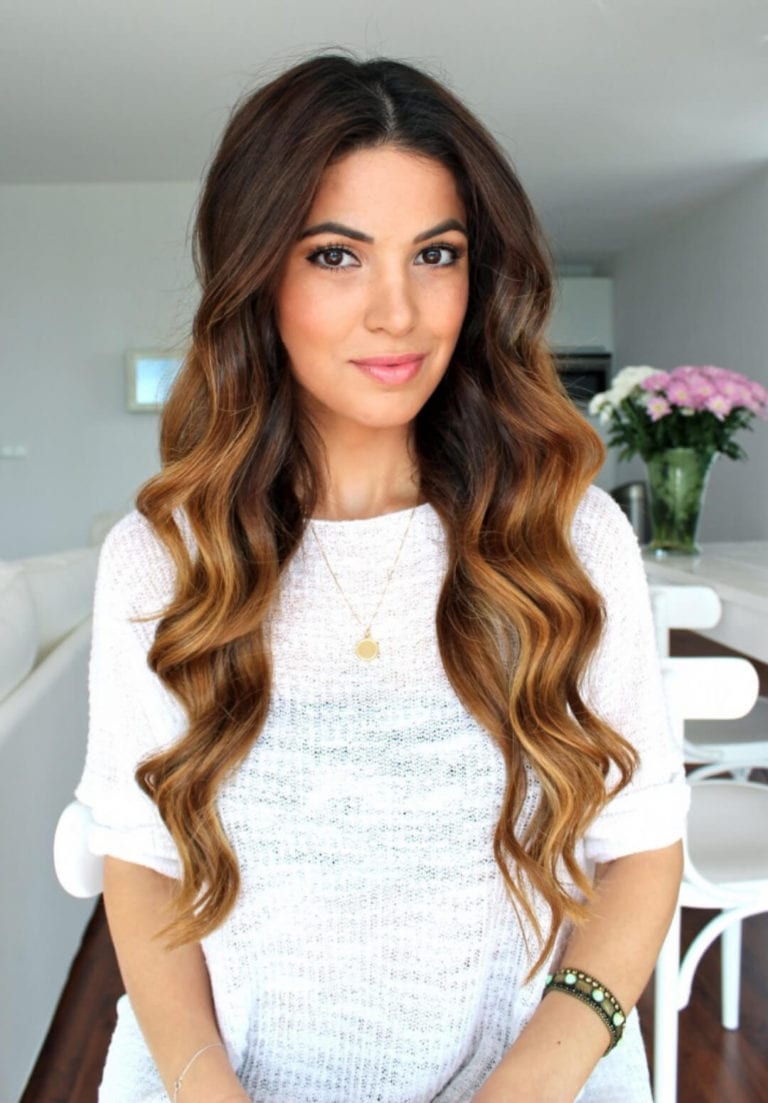 Finger Wave Long Hairstyle
Not many women are a fan of finger waves. But finger waves are such a style that is pretty uncommon and is definitely a trend.
This side-parted simple finger waves can be carried by anybody and for any occasion without giving it a second thought.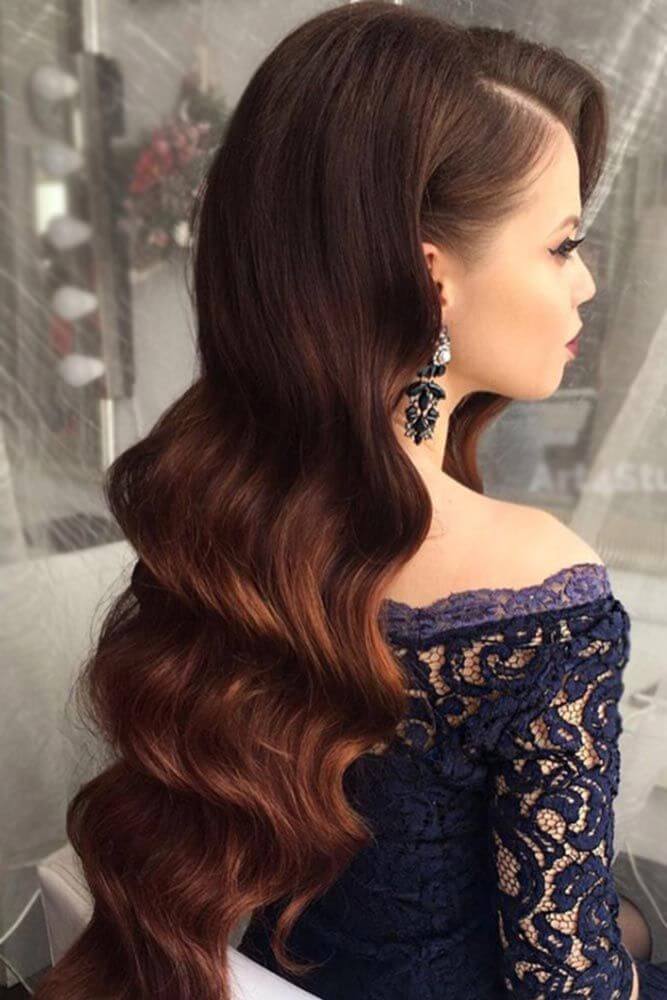 Chic Straight Long Hair
Nothing beats the look of a chic and straight hairstyle for long hair. This is a classic fashion since the time straight hairs were introduced.
The best part of this hairstyle is they are made to look good on any woman and with anything they wear. So, if you don't like experimenting with your long tresses then this hairstyle is the one for you.
Half Updo
If you love the dreamy look and have long hair don't hesitate to try this particular look. The hairstyle comes in a half up with the tresses left in light waves.
The hairstyle is perfect for any day's wedding and can be carried for any casual occasion. You won't need much effort with this hairdo and above everything, this is perfect for every other woman.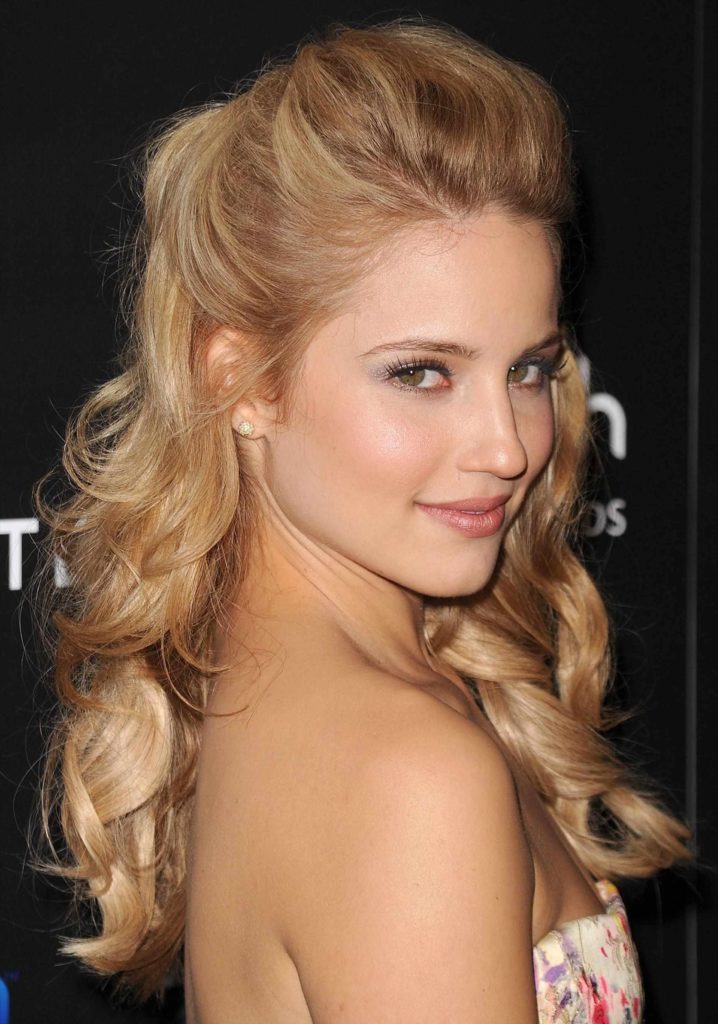 Swept Back Long Hairstyle
A simple hairstyle that has every bit of style etched in it. The hairstyle is long, has a light and tiny curls and is swept back which is a bit uncommon with long hair.
The hairdo has the power to look good on any woman who loves the class. It is a perfect one that can be carried to parties.
Side Part Thick Hair
If you have thick hair and are often confused about what hairstyle will suit you, then this one hairstyle might be made just for you.
The hairstyle is simple with light waves and a side part and a portion positioned on one side. It's a perfect hairstyle that can be carried with any formal as well as casual wear.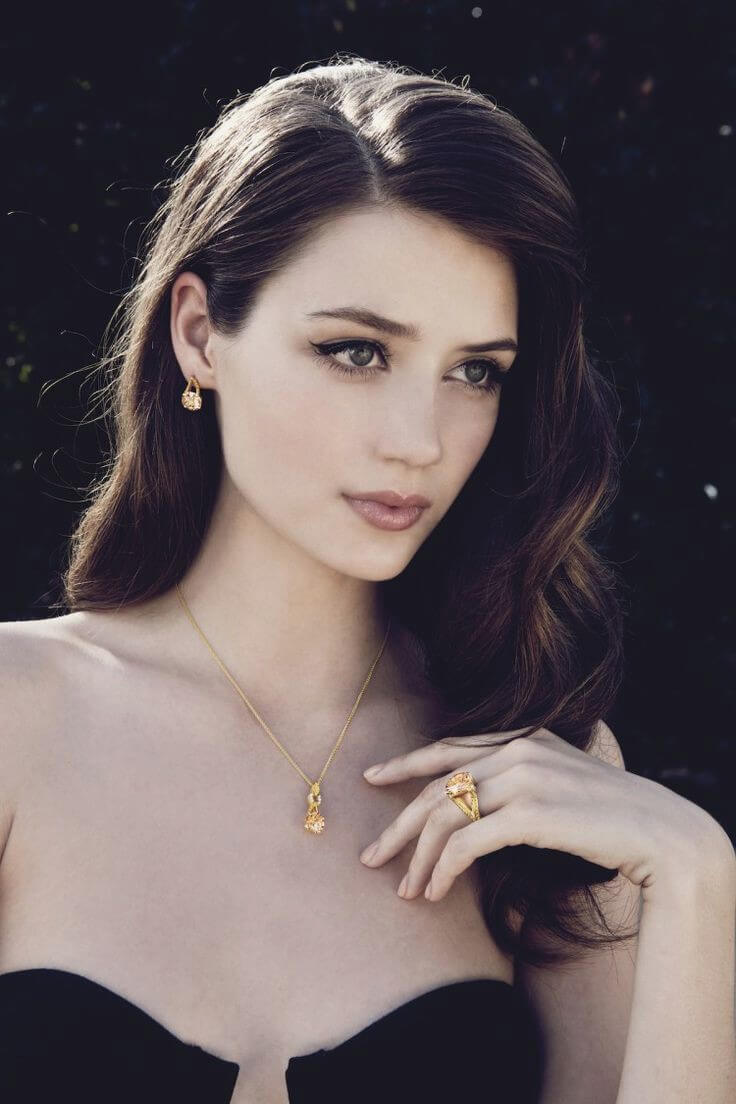 Rich Brunette Long Hair
Brunette long hair is a common one and if you want to add a touch of class then think about this simple hairstyle.
The hairstyle is side swept with straightened hair coming down on one side. If you are working woman who has long hair and don't know how to style it so that it can go well with your work as well other occasions then take a look at this hairstyle.
Long Layered Hairstyle
Another long-layered hairstyle is the epitome of simplicity. The hair has light layers which make the whole look dreamy and at the same time makes it perfect to be carried effortlessly for every other occasion.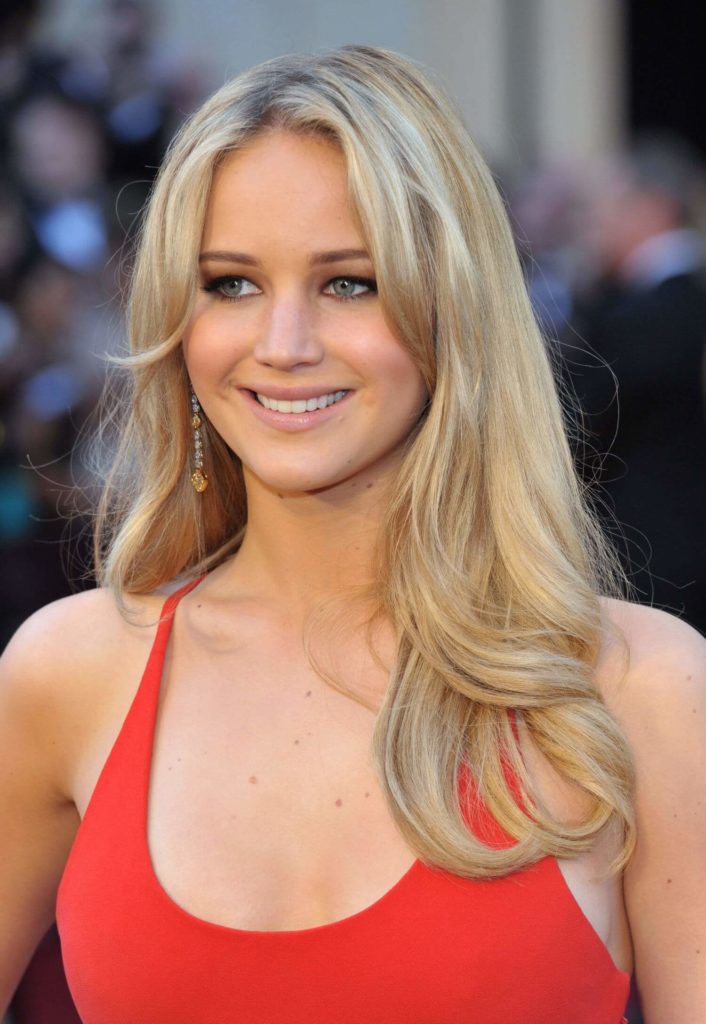 Long Hairstyle with Bangs
Bangs are another fashion that has been on trend for a long time now. The hairstyle has a fringy look in length and has simple bangs on the forehead.
If you are looking for a hairstyle that has trends and class mixed in one then try this hairstyle. Moreover, you can always change the look with the bangs being constant by just add curls, waves or by even straightening the hair.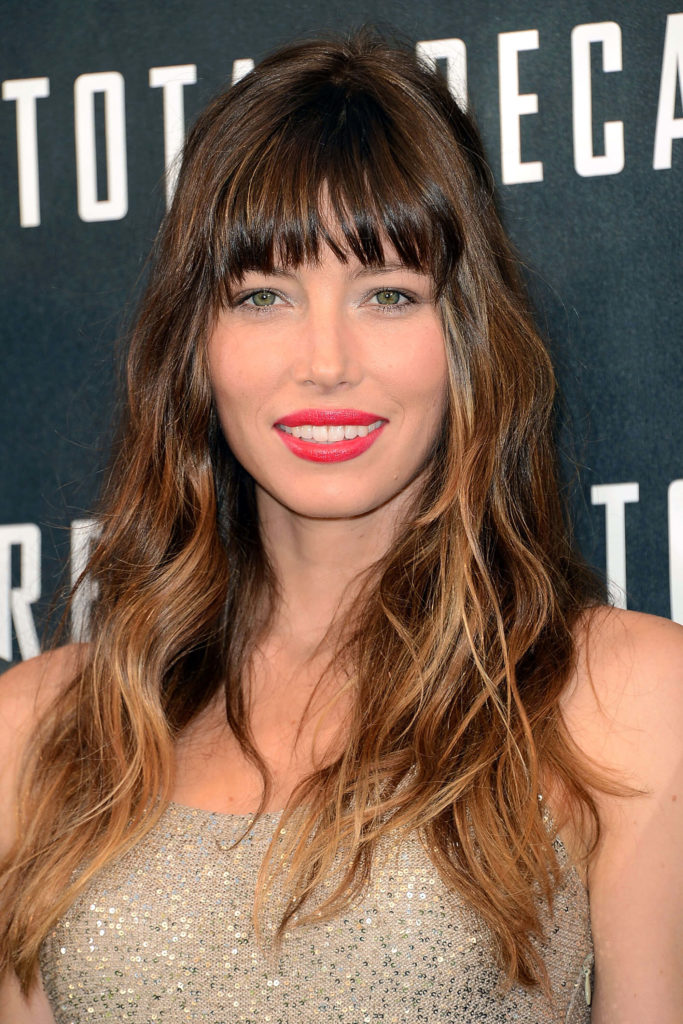 Side Up Hair with Fishtail
Who doesn't love the style of fishtail and the look that this tie-up provides? This is one experimental and fresh hairstyle that one can do with long hair.
The hairstyle has a fishtail done on one part and the other part is decorated with a tie-up that is left together for a distinct look.
Straight Long Hairstyle with Bangs
Another bangs hairstyle that goes well with long hair. This pretty hairstyle has every bit of style in it. The hairstyle is straight and comes with additional bangs that make the hairstyle look just perfect.
The smooth and shiny straight hair is the best way to carry oneself and look good all the time. The hairstyle will look good in any kind of attire and is perfect for all occasions.
Retro Curl
Retro hairstyles are again back and that too with a bang. This particular hairstyle is a side-parting retro look that has retro curls in the tip of the hair. It's a perfect kind of hairstyle that is made for those women who love experimenting with their hair.
You can try this hairstyle and if you don't like it anymore then you have the option of changing it. So, it's better to give this hairstyle a try.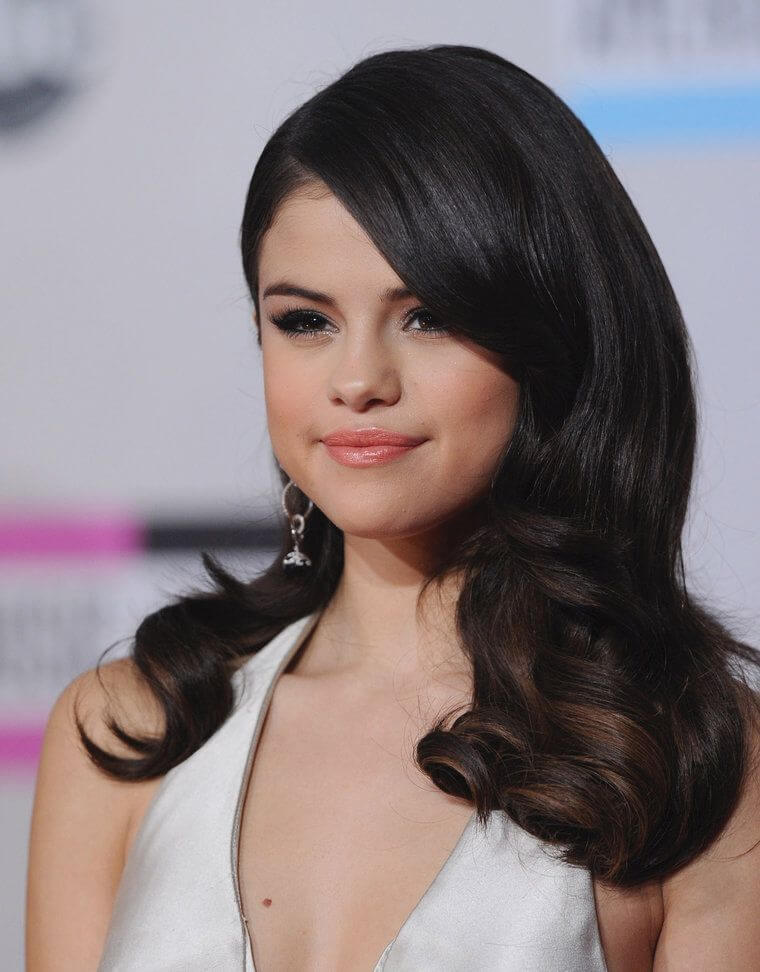 Side Part Long Sleek Hair
Sleek hairstyle has been in fashion for some decades now and is the best example of a simple yet stylish hairstyle for long tresses.
This particular hairstyle has sleek and straight hair with a visible side-parting that falls on one side showing off the whole face. The classy look that this hairstyle provides is unmatchable.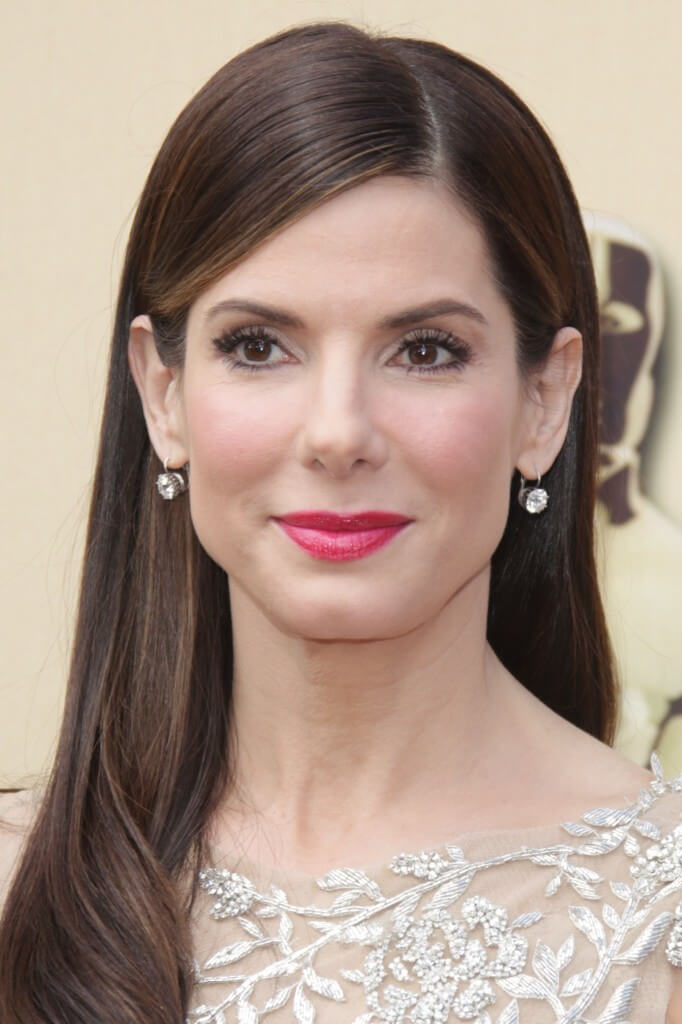 Natural Black Hairstyle
Among all the varieties o hair available black hair has no competition. This hairstyle is simple, natural and above everything it's effortless. The hairstyle has side parting tresses followed by a combination of light waves and curls.
Side Bangs
The final hairstyle on the list is this beautiful long hairstyle that comes down light waves and has a side-parting look. The hair from one part comes down to the other providing a distinct look to the whole style.
The look is made to be stand-out among all other looks. So, if you want a different to be adored in the hair then this is one style that you can opt for.
So, if you are a woman who loves to change their hairstyle more than often then choose any one of the classy long hairstyles from above all and look sophisticated.