Wondering if you still have that love for braids? We hope you remember these pull through braid hairstyles, too. They were the quickest and prettiest styles, but luckily you can still have that prettiness now.
Our childhood was full of braids; from playing in the garden with friends to attending school, braids were always with us. We all had our dollhouse salons where we tried many styles on the dolls' hair.
Prettiest Pics of Pull through Braids
After learning the steps of doing the braid, let's explore the various ways in which you can style them.
Twin Braids
Twin pull through braids are mostly seen in kindergartens, but you can still pull them with grace to create beautiful braids.
Pinch out as much volume as possible, and do not forget to add a few loose strands in the front.
Crowned Queen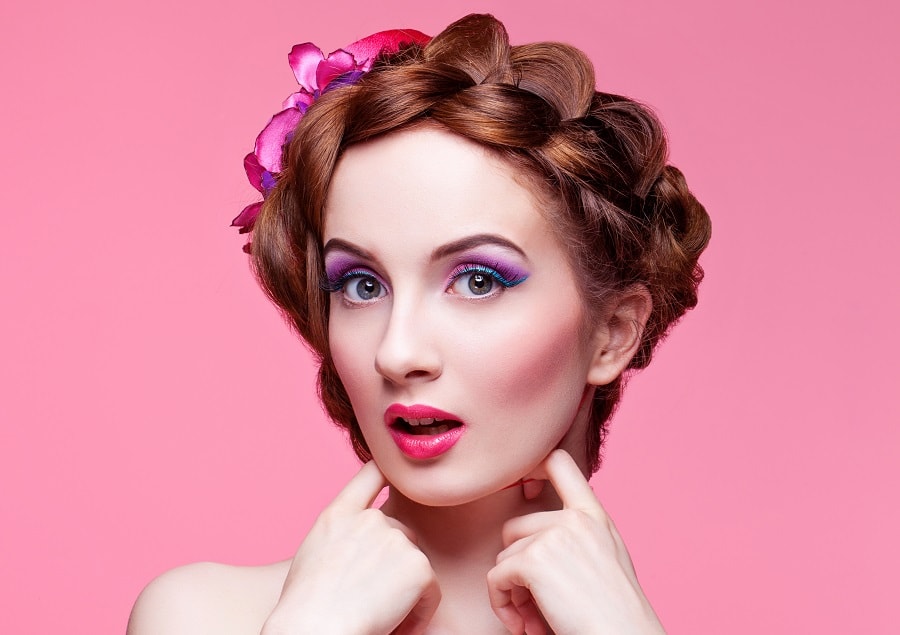 Who needs an artificial crown if you already have the most beautiful and natural one. Start with a side, do a faux braid, and secure it with a bobby pin in the back to create a crown.
Add natural flowers to complete the look. And voila, your braid hairstyle is done.
Side Swept Braid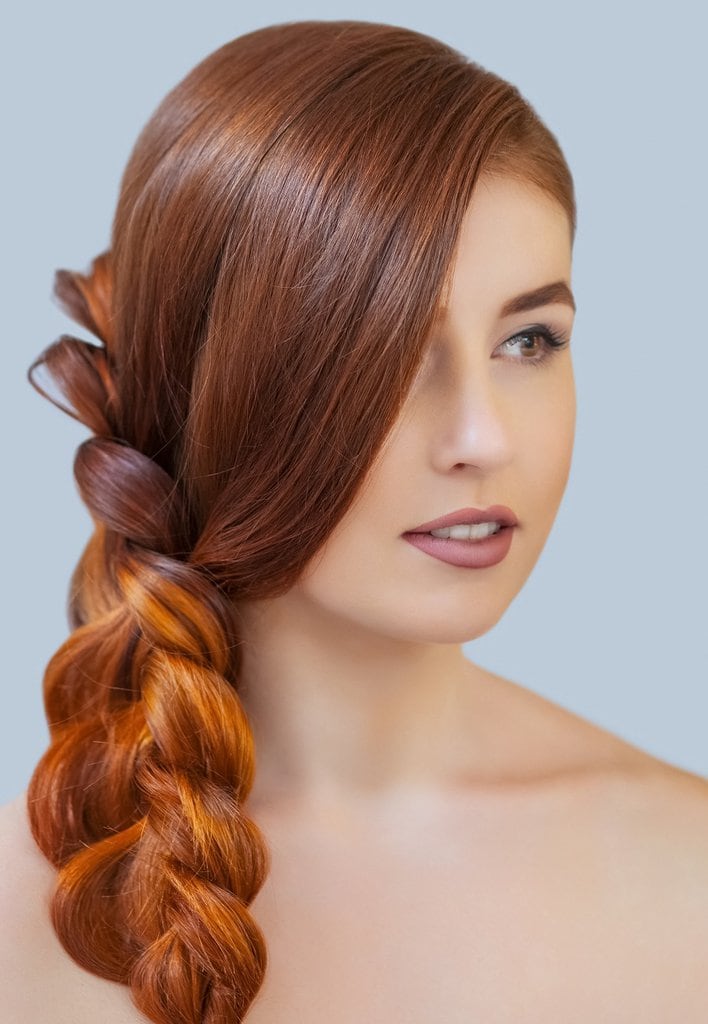 Look at these colors; they are definitely stare-worthy. Keep your hair to one side. Then, keep the front hair loose, and start braiding at the back.
Soon you will have an amazing sunny-colored pull through braid hairstyle. Add nude lipstick and makeup to finish the look.
Side Braids Tiara
Do a faux braid on one side, run it through the crown region as shown, and secure it in the back.
Next, weave a few thin braids on both sides and pinch out the strands to get a messy texture. Finally, go for ginger-red color to add more charm to the look.
Vintage Braids
This style takes us back to ancient Rome. First, side part your hair, then take one small section to make a micro braid, and tie it to the other side.
Then with the wider hair section, make a reverse braid from the forehead to the back till the hair ends. Secure it with a rubber band and loosen the braid for the final look.
Vikings Red French Braid
Instead of braiding, try twisting your hair. Firstly, make a high pony, then divide it into two parts. Then, start twisting them after one another, interlocking them.
Then, pull the hair for it, giving you a French pull through braid hairstyle. It is the perfect time to show off some ancestral traits if you have naturally red-colored hair.
Black-Blonde Ombre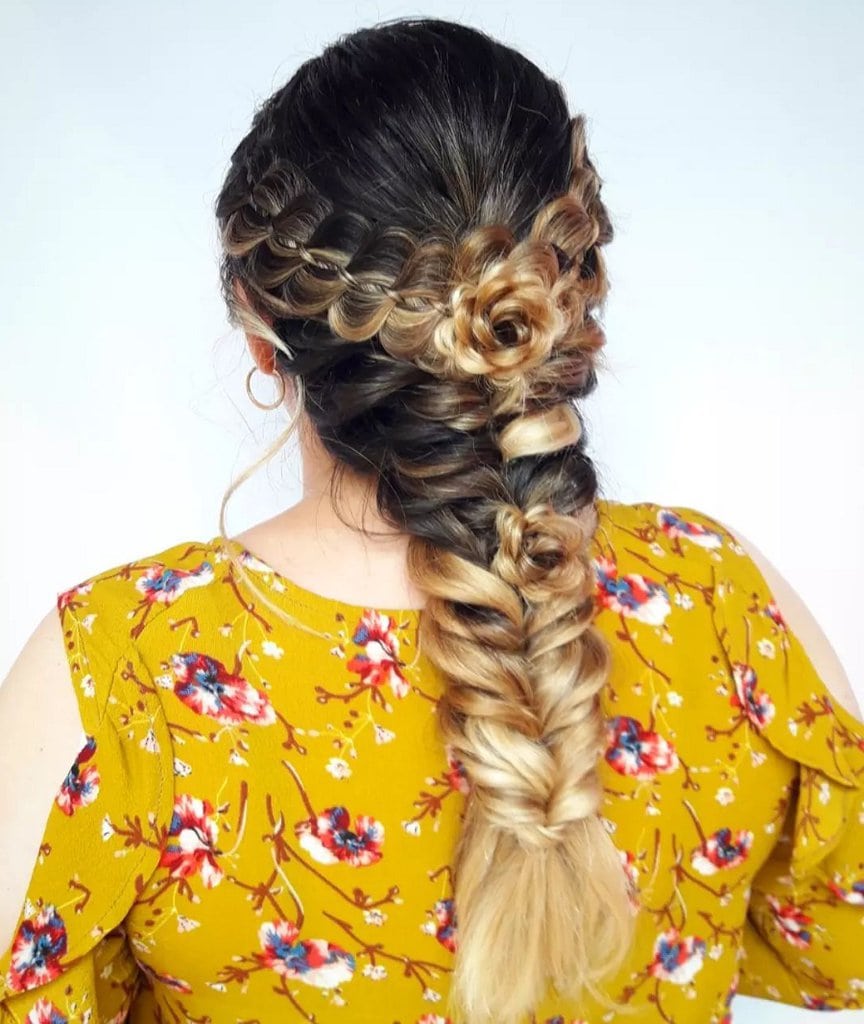 This faux fishtail and a rose twist look explicit. The braiding technique used here to get extreme volume and texture is truly amazing.
Firstly take the side strands and make a pull through braid hairstyle making a rose. Then with the rest of the hair, make a fishtail hairdo, and it's done.
Modern Pearl Pony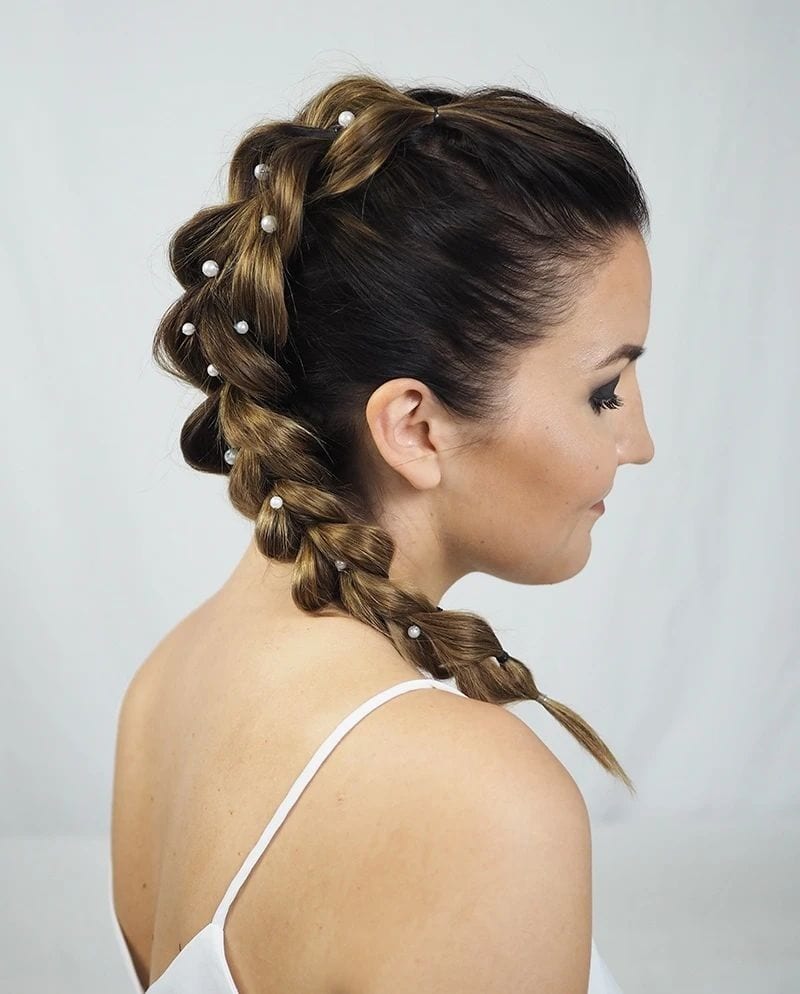 This is a soft pearl-studded wedding guest style. You will get all the spotlight and no more stressing about boring braids and updos as guest styles.
Braided Ponytail
If a regular ponytail does not give you the volume you want, try a top braided ponytail. The faux braid gives volume and a chic look to your ponytail.
Angelic Blue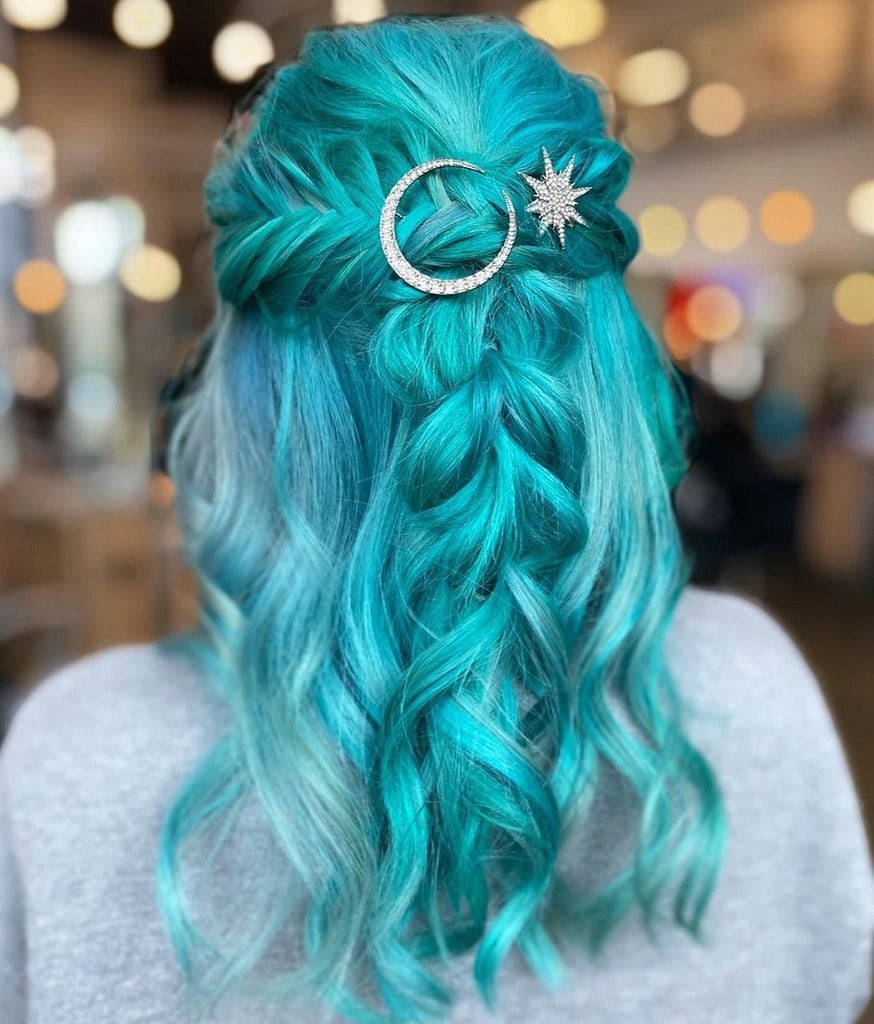 Looking for easy styling for your colored hair? Check out this style. The side hair is horizontally braided, whereas the center is a faux braid with thick volume.
Bridal Pull Through Braid
OMG, this is beyond beautiful. Girls save this for your big day; the thought of using shimmery thread is just unbelievable. You will need a professional for this style.
Colorful Pigtails
Your multiple-colored end hair highlights will get all the attention they deserve in this style. Make two ponytails on each side and make a pull through braid to get these lovely pigtails.
Viloet-Pink Hairdo
Worried about having short hair so you cannot get an elegant braid? Look at this….. So cute and elegant. The braids are started from the front and pinned at the back. Keeping the lower back hair open for the look.
Faux Braids and Cornrows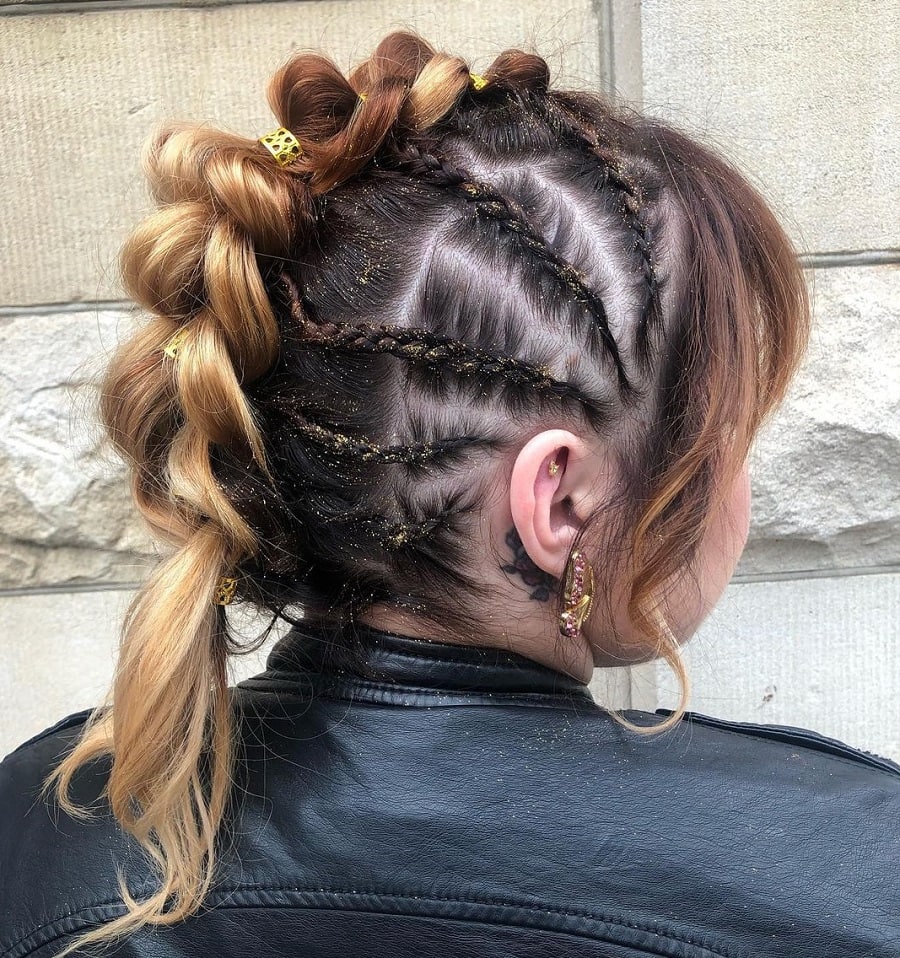 A classic fusion style of faux braids and cornrows dressed in loads of hair glitter.
If you love experimenting, you can try this style, which is sassy and unique. Add a warm blonde hue to your hair, and you will excel in the look.
Long Mermaid Tail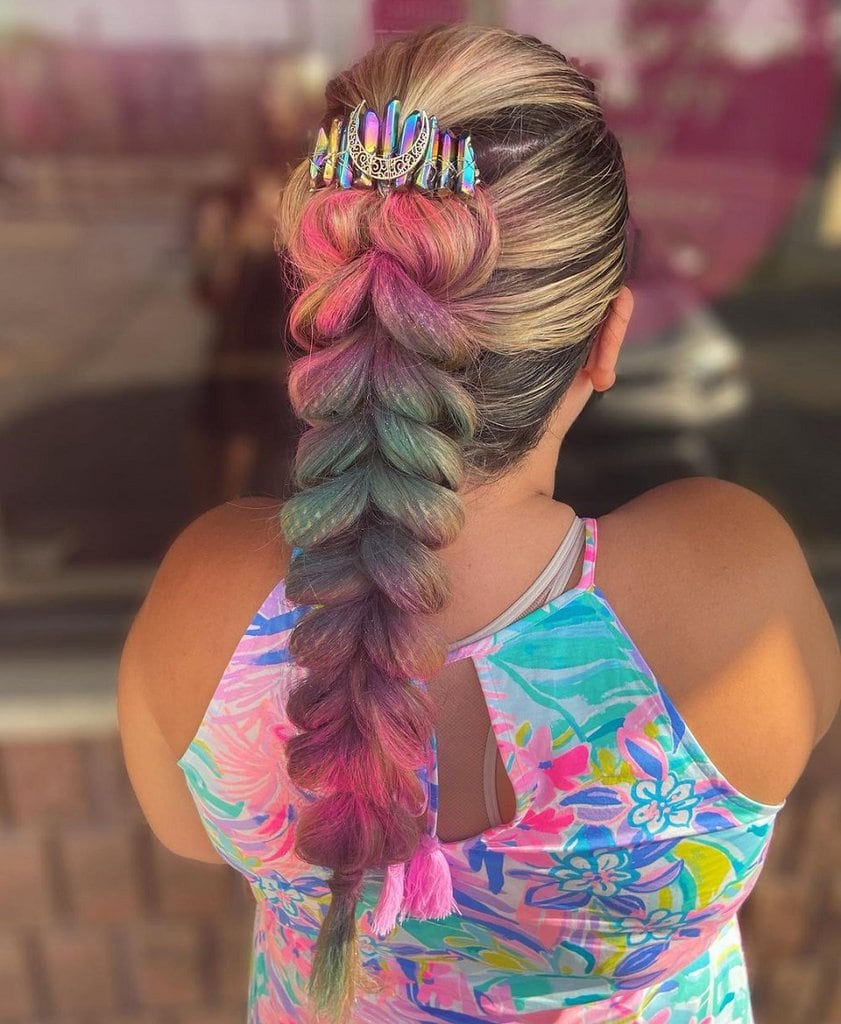 Ladies, it is time to make your childhood dreams come true. Faux braid your long, voluminous hair and add some temporary spray paints to it, and you are ready to be a mermaid.
Country Side Braid
This is a country-inspired faux braid that is romantically elegant. First, the hair is tied into a ponytail, and then the faux braid is done. It has all the elegance and glory of the countryside.
Peachy Pink Bubblegum Pigtails
This lovely styling idea uses wool to give volume to your pull through braided hairstyles.
Kids are gonna look cute and adorable in these peachy pink pigtail braids. You can do it on their special days to add more smiles and happiness to their faces.
Mixed Contrasting Hairdo
Not that we do not like French or Dutch braids, but this has some new base to it. So colorful and attractive, easy to braid and take off too.
You can add your favorite colors to make your mix. For example, you can choose one shade with different hues like blue, sky blue, purple, and so on.
Double Pulled Purple
This is a super hot and chic hairstyle. If you have dark roots, please consider this; you will not be disappointed. Electric purple looks beautiful under the warm sun; you can use this as a casual style.
Bubbly Knotted Twists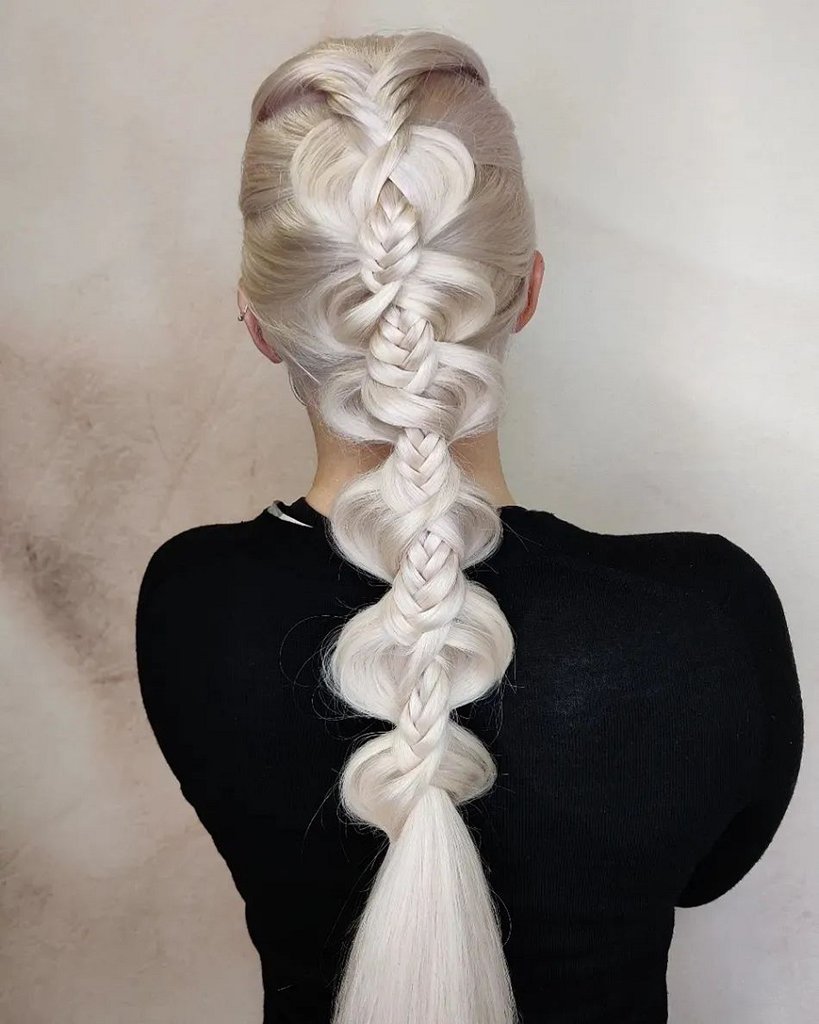 If you have platinum blonde, you must try these exotic-looking faux braids. More affluent and luxurious styles might be suitable for special occasions and parties.
Spring Braid
Flowers on a braid are just like adding extra marshmallows on top of hot chocolate. They blend and coordinate with each other very well in this style here.
If you do not get fresh flowers, that is ok; use artificial flowers like these.
Earthy Ashy Hairdo
We absolutely love the texture and color of the hair here. Even though it is a basic pull through braid, the hair color gave it a special charm.
Adding the earthy ashy shade is awesome. Not only do they look natural but charismatic too. You can also go for this look if you have early grey hair.
Golden Red Braids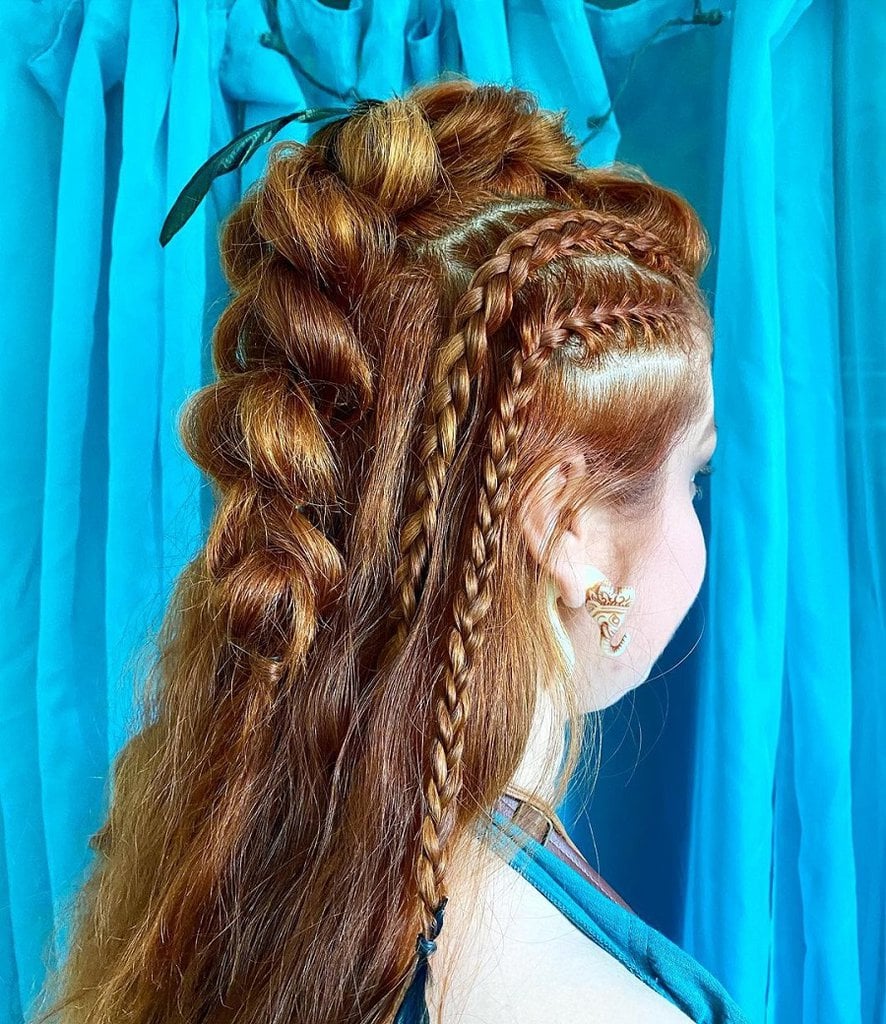 A mix of a big twisted braid plus two side micro braids is an amazing pull through hairstyle. Then, in the middle, go for a faux braid creating height to the hairstyle.
Blend the braids into your open hair, and your rustic yet royal look is done. You can wear it occasionally as well as on a daily basis.
Turn your hair into a mesmerizing masterpiece with these ideas of pull through braid hairstyles.
The longer the hair, the better the braid; you will need a lot of assistance from setting sprays, elastics, and bobby pins. Make sure your hair is properly washed and grease-free before starting the styling.