There's nothing cuter and funnier than little girls with pigtails. Most of the girly hairstyles with pigtails involve braids with ribbons and lovely front ties, or any cute twists. These hairstyles often look intricate and are also simpler ones, suitable for any person to start.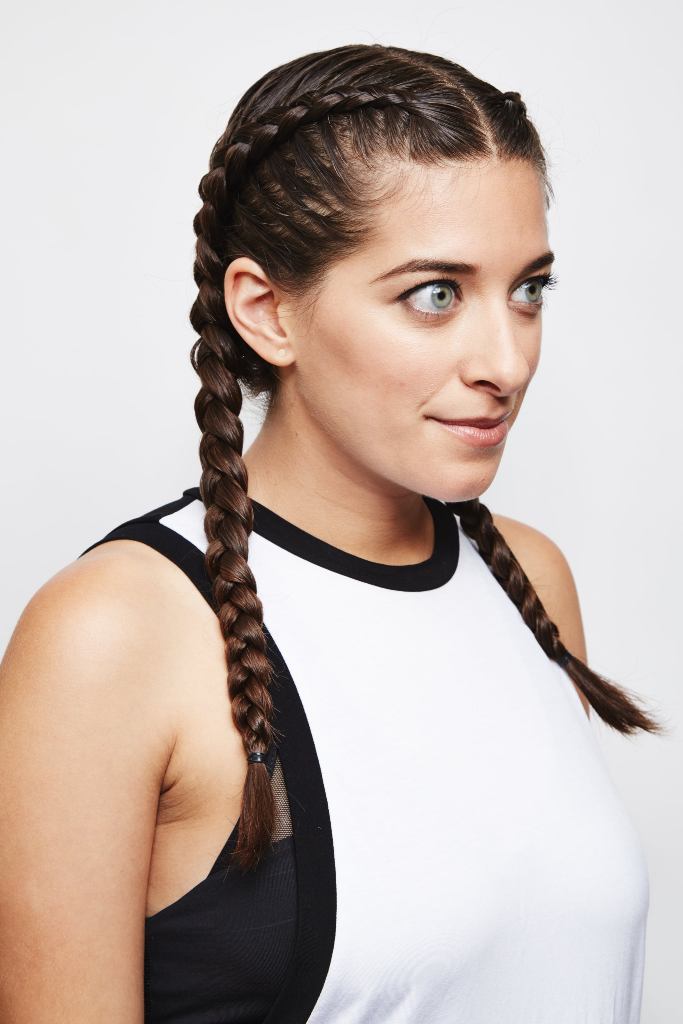 Pigtails are also generally referred to as twin tails are quite popular among the Japanese, particularly in anime and manga society. These days pigtail braids are quite popular and used by many stars and fashion/beauty bloggers.
The pigtail may or may not be plaited depending upon the person's preference. However, it is one of the best choices for young girls and kids. The super lightweight, modest yet stylish hairstyle brings a charming look to your collection of hairstyles without much effort and experience.
Things You'll Need to Make Pigtail Braids
Detailed Steps to Make Pigtail Braids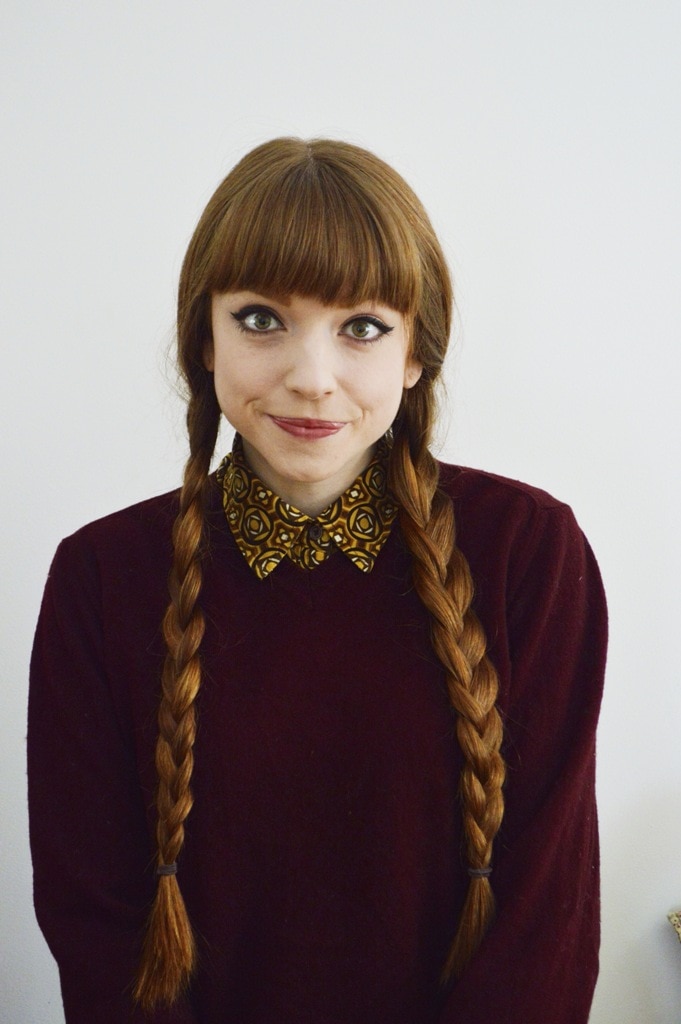 Step 1
Wash your hair nicely to achieve the best pigtail. Allow it to air dry, or use a blow-dryer to dry the hair.
Comb your hair to remove knots and tangles.
Step 2
The trickiest part of the styling consists of these few steps:
Use the back of the comb to make a straight line in your hair from the top to bottom
Separate your hair into equal segments using a fine-toothed comb.
Part it into two identical sections and comb to exclude tangles if required.
Step 3
Now comes the braiding process, which includes:
Choose a side and separate a small segment of hair near your forehead.
Distribute the hair into three equal strands and start plaiting a regular braid.
Now cross the right strand of hair into the center, and then cross the left-most part into the center.
Perform these steps again and join more hair while you continue to braid.
Step 4
The final styling of the two braids can be achieved with these steps:
Bend the braid towards the end of the head and apart from the face.
Start doing a French braid by adding a small part of the hair to the right strand and passing it over the middle part.
Repeat the same procedure until you reach your aspired point of the braiding.
Repeat the same procedure to the opposite portion of the hair and tighten with an elastic band. You can now style the braided pigtails on your wish!
Examples of Pigtail Braids
Over-Sized Fish Tails
These oversized fishtail braids are the showstopper. The volume of your braids is the key here to getting a loose textured finish.
If you have less volume hair and are attempting oversized pigtail braids, we recommend using hair extensions or volumizers. Tweeze the hair with fingertips or a tail comb to give texture to the braids.
Back to School Braids
Deep grooved side parted braids are the back-to-school braids for many Asian teens and girls. The style is simple and involves two three-stranded braids on either side.
Asians usually use this style when oiling their hair so the strands are fixed. However, you can use hair gel to get a similar gloss and texture instead of oil.
Tight French Braids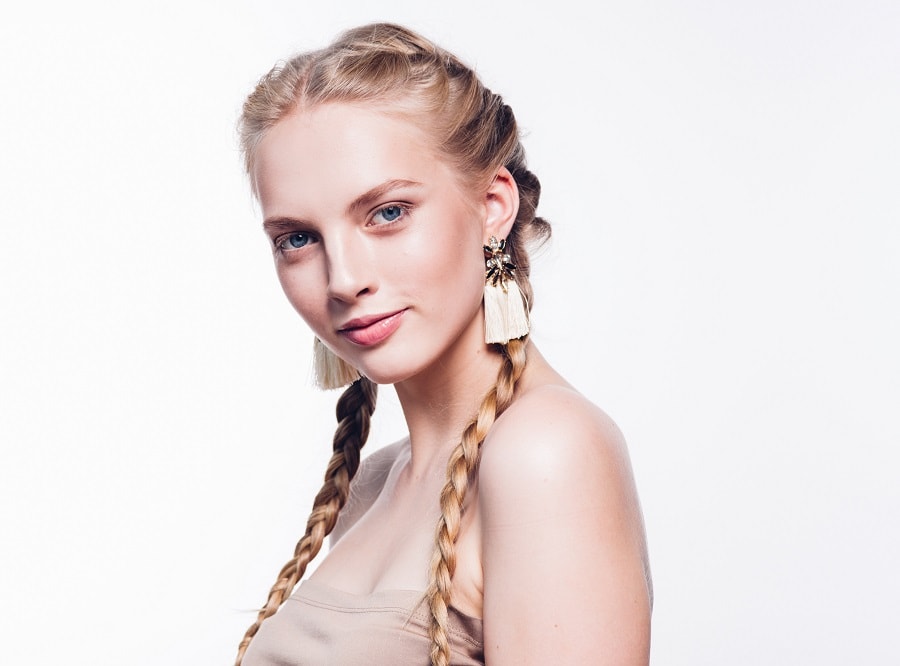 This lovely look will work well if you have thin or fine hair. The top is started with a classic skin-tight french braid sectioned through the middle.
Next, the braiding is continued along the length to Create two individual braids. Finally, loosen the top braids using the end of a tail comb, so they look not so closely secured to the skin.
High Puff Style
Level up your normal braids with a high puff. This adds instant lift to your hair and also gives you a chunky and fuller look. Next, section the hair and do loose braids on both sides to create this easy hairstyle.
You can use volumizing tools to lift the puff if you have a low volume on the spot or brush it backward to create texture.
Usual Blonde Twists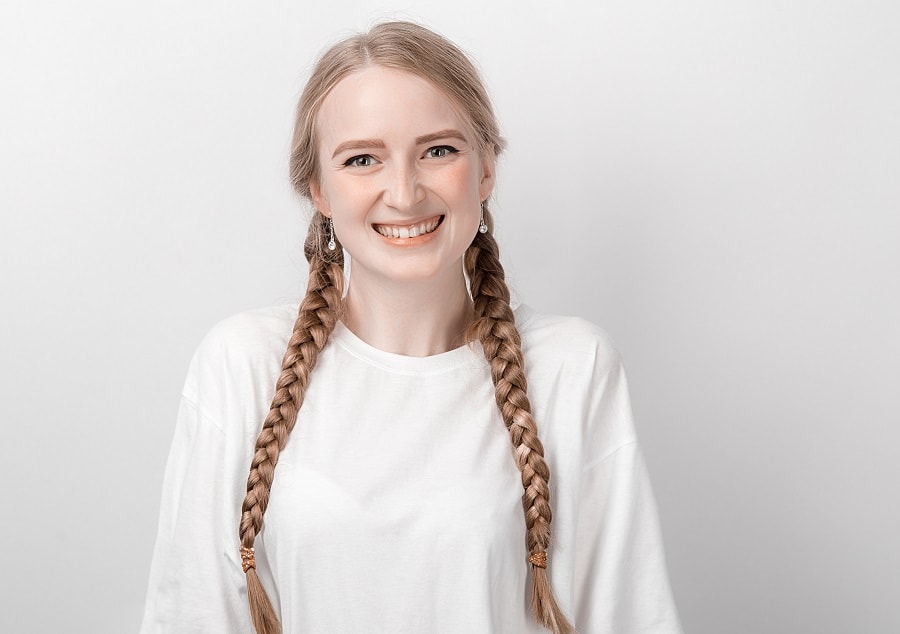 Yet another casual styling option for the pigtail braids. The almost center hair partition created two separate units of blonde locks to weave into long braids.
The hair has dual blonde tones, which made this look a little more stylish. The braid is done using three strands and secured in the ends with elastics.
Thick Pull Through Braids
By braiding thick, voluminous plaits, you'll have a beautiful hairstyle. You can add more volume to the style by pulling the strands to create messy volume.
The braids are started from the mid-top and continue till the end. This will be a great special occasion style or work wear if you pair it up with blazers and jeans.
Braids with Bangs
This pretty look has an irregular hair sectioning woven to create braids. But bangs could be the easiest and most lovely way to add romance into the style.
The bangs are kept straight to get as much coverage as possible. You can also try curling them a little if you do not require proper coverage.
Fashionista Look
Try this style if you are creative and love to be trendy and fashionable. The braid starts from the hairline and extends to the tips.
A small strand of hair is braided into a thin braid and is pulled between the thick braid to make it look trendy and stylish. These look gorgeous on any outfit styling and hair length too.
Twisted Pigtails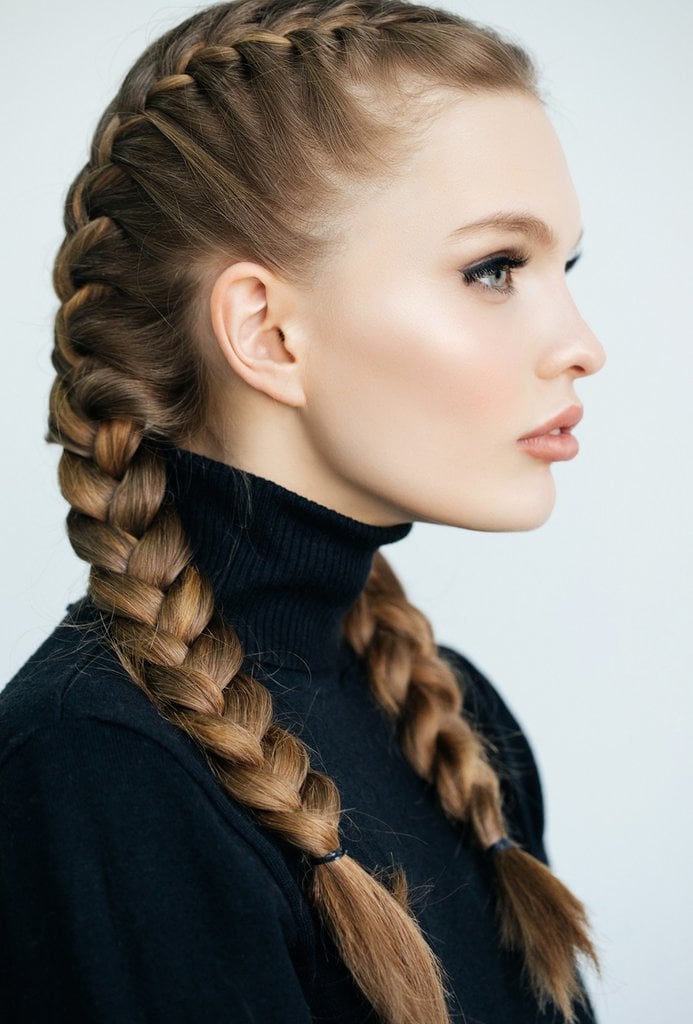 This is also a creative style where the braid starts from the hairline again. Every strand of hair, when it gets to blend into the braid, is twisted before weaving it in. This creates a twisty volume that makes the braids lift.
Best for women who love classic styles and ladies who wear formal wear. You can hydrate the locks before creating the style to avoid unnecessary frizz and texture.
Short Red Tails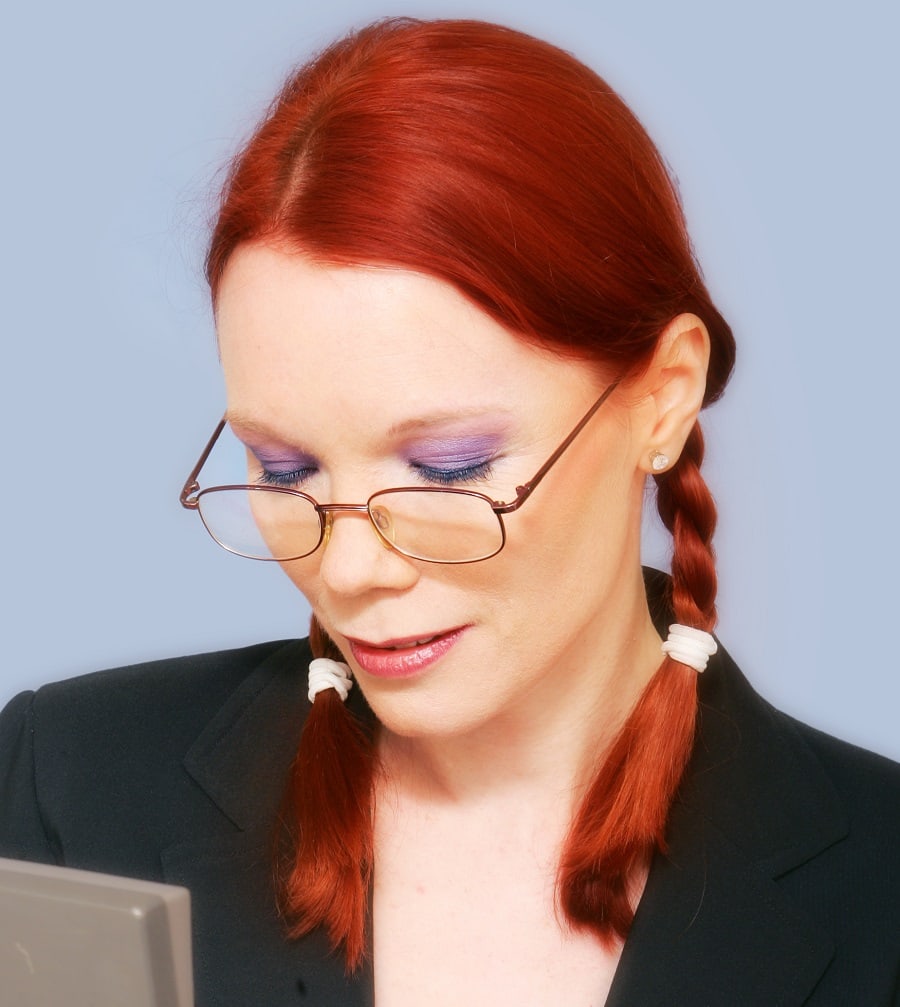 This could be the easiest and simple braided pigtail style to wear if you are in a rush. Section your short hair properly in the front, braid a three-stranded braid slightly backward to your ears, and secure the ends using an elastic.
If you have contrasting hair colors such as rustic red, go for some opposite-toned hair bands so they can give some highlights to the style.
FAQs on Pigtail Braids
1. Is there any age limit for doing pigtail braids?
There is no particular age limit for adorning the cute pigtail braids. However, it can depend on a few factors as per the occasion and outfit with this hairstyle.
This is an easy look for all types of short, medium, and long hair irrespective of the textures and other factors.
2. Are pigtails and ponytails the same?
A ponytail looks like a pony's tail with all the hair tucked back collectively. A ponytail can be worn with variations by knotting it at any place of the head, including the sides, top, or at the nape.
In pigtails, the hair is separated into two opposite segments and fastened with an elastic. The pigtail may be braided or not depending on the person's choice.
3. How to do long-lasting braids?
Some of the steps to maintain your braid to last long are:
Wear a scarf when you go to bed made out of silk or satin and protect hair at night.
Keep your scalp moist at least two to three times a week, applying a leave-in conditioner.
Spend more time in styling by redoing your edges.
Hope you have enjoyed making these amazing pigtail braids and will share these with your girl gang as well. These easy-to-make styles require very less maintenance as well as keep your hair tamed and managed for a longer time.