If you're a curly girl, then chances are you've heard of a deva cut before. This is a specific type of haircut that ensures your curl pattern isn't interrupted when the hair is shortened and styled.
Deva cut is a great haircut for someone who wants to make their curls look their best. It's most suitable for someone who already has a curly hair routine they reliably perform each morning.
Funky Deva Cut Hairstyles for Women
So, are you ready to give this cut style a try? Let's look at some of the best hairstyles you can wear that utilize this style of trimming your locks.
Wearing long bob-length hair is great for somebody who wants to show off their locks, without having them cascading down their back.
Naturally, your tresses will be much longer if you straighten them, but when curled, they hang just above the shoulders. This blonde bombshell hairstyle utilizes the deva cut so each curl is perfectly sculpted.
Blonde Highlights
It can be difficult to add depth to a very curly or coily hairstyle. You can add blonde highlights to darker tresses to do this for you.
It creates a nice variance across your cut. There's so much dimension that it'll draw the eye.
Pink Curls with Bangs
The first style we looked at had some light bangs. This one has more. Some nice curly bangs cover almost the entire forehead.
There's also a nice deep, pink hue to some sections of the hair here. This will help you show off elements of your personality. It mixes with a darker color, so it's very subtle.
Natural Hair with Deva Cut
The deva haircut isn't just for people with curly hair. It's also perfect for helping sculpt natural hair for black women.
Here the tiny curls are utilized to create a nice style with a middle parting. There's a lot of fun volume in this look.
Messy Lob
Some people may have thin curly hair. This type of haircut can still work on these locks by sculpting them.
The haircut forms a nice bob with a side parting. It's a very sweet look. The highlights help bring the texture out even more. It's such a nice casual style.
Shoulder Length Hair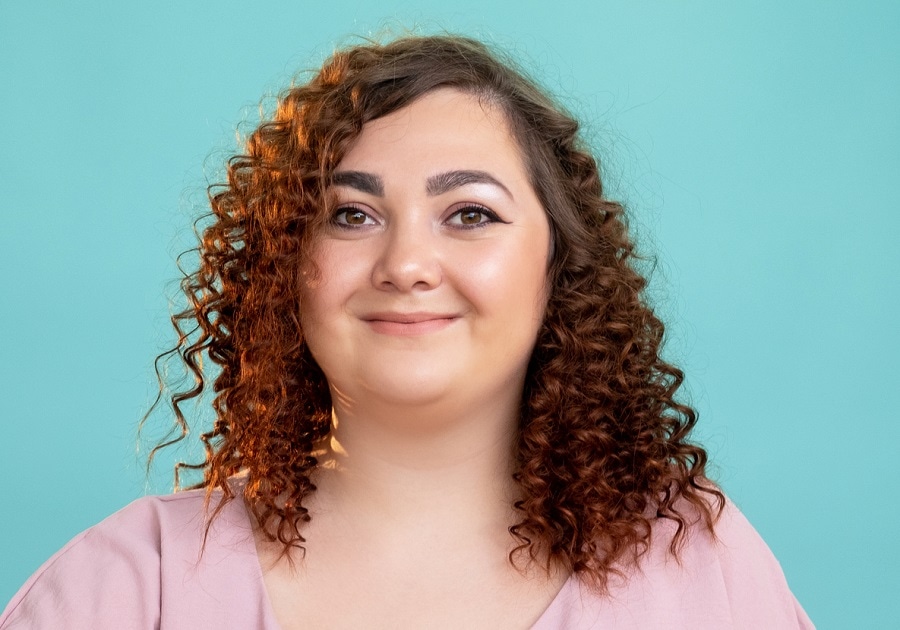 Sometimes framing your face with curls can over-emphasize a round face. If this isn't what you want, then go for a side parting.
There's more hair on one side of the face. The other is pulled back towards the ear. It creates a very nice even balance that gives your face and hair more of a defined shape.
Thick Curls with Shadow Root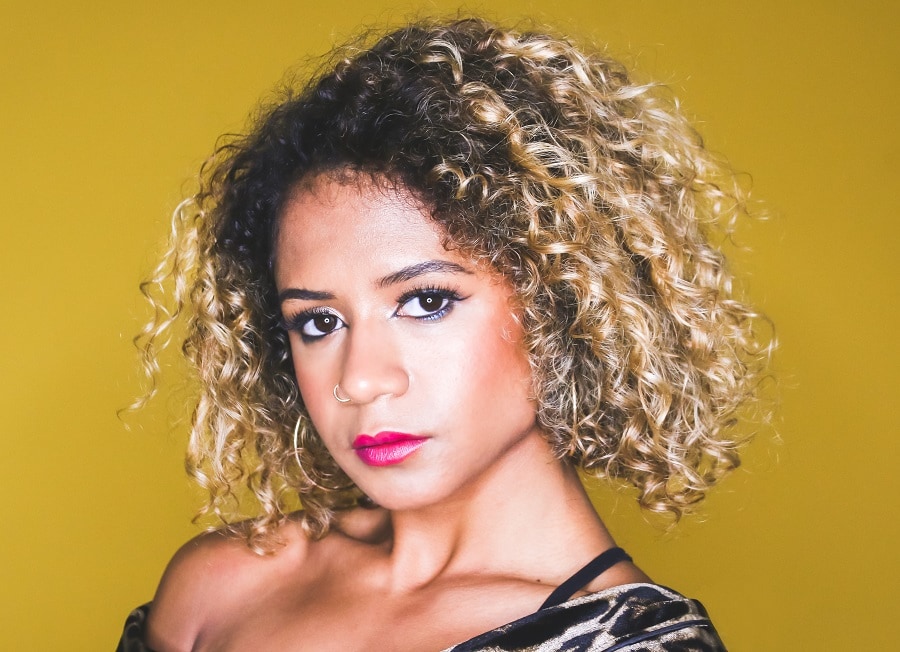 A shadow root looks so good on thick curly hair. The natural dark hair peeks through while the rest of the tresses are blonde.
The small curls are quite thick. This lets the cut frame your head very nicely. The locks are also pushed back from the face slightly. This lets you emphasize your features.
Long Loose Locks
If you have curly long hair, then this is a good look for you.
The long deva cut still makes sure each individual strand of dark brown hair looks fabulous on its own. However, the style overall is more relaxed and very casual. It's also easier to maintain.
Short Brown Bob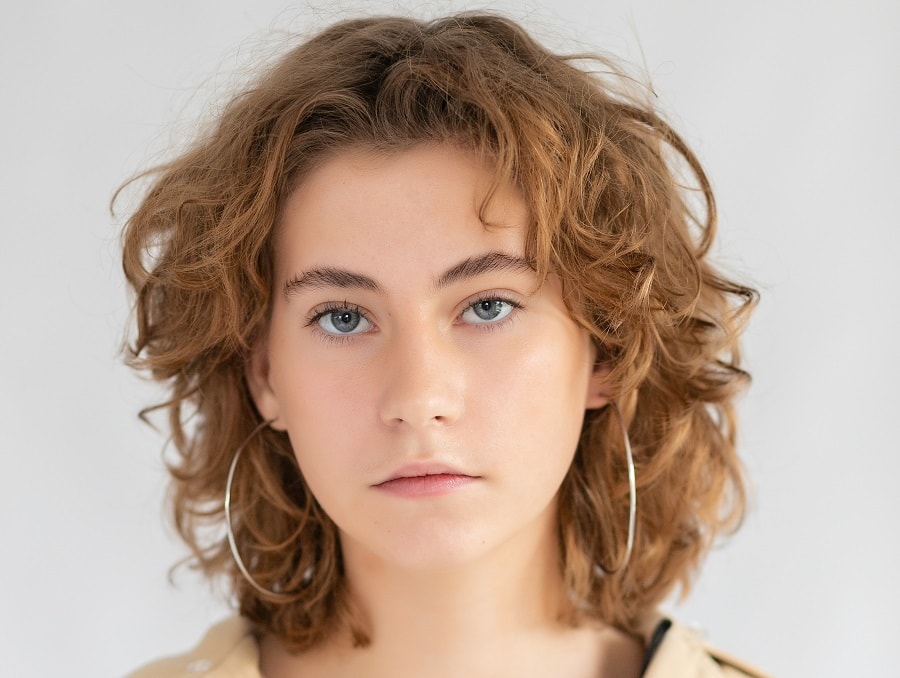 Many of the styles we've seen so far are best for long hair. Here the tresses barely reach the shoulders.
There's also a graduated effect with the sections at the front and towards the sides as they're shorter. This creates a face-framing effect. Curtain bangs blend with the haircut very nicely.
Curly Deva Cut
Some older women may still wish to show off their hair texture without having too many tresses to maintain. An ear-length cut is great for this.
You still have plenty of locks to work with, but they won't be too difficult to deal with every day. It's good for framing your head, too.
Curly Blonde Bob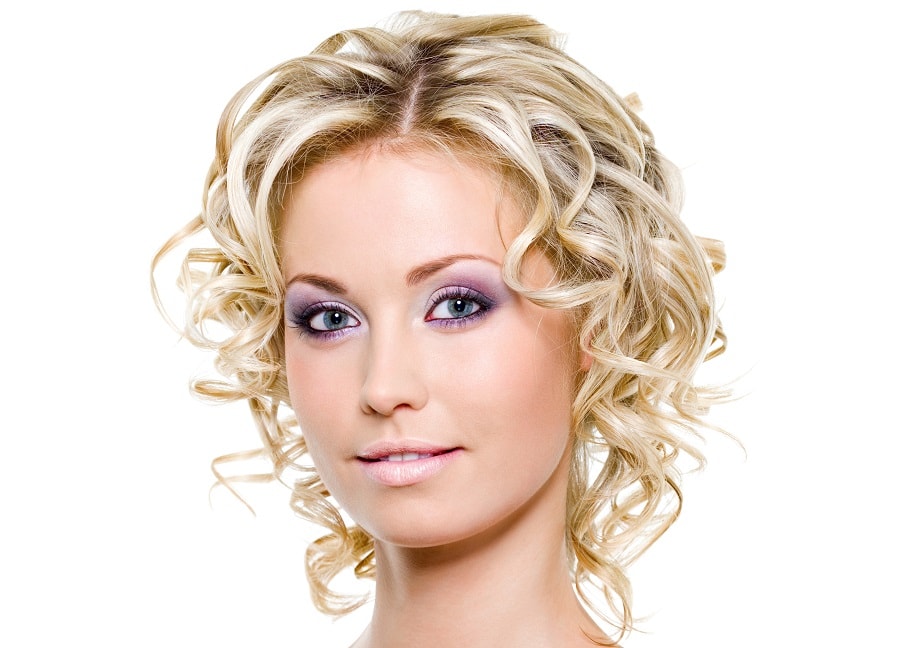 Here's a very interesting look where the sides of this haircut are longer than the back. The back is kept very neat and short.
This creates a fun and playful style that looks great in blonde. This style can also be achieved by having blonde curls that are all the same length. You simply need to pin them back into an updo instead.
Curly Side Part
Many deva cut hairstyles have too much volume to have a parting. This one has less volume as the locks are thinner.
Because of this, you can see a side parting. It creates a very chic overall shape.
Funky Pintura Highlights
Afro hairstyles are typically made of very small coils and kinky hair. However, as you can see here, this look creates an afro-shape with much larger coils.
It's lovely for black women who want to wear this type of look without changing their hair texture. The shape is highlighted using the Pintura technique that was made to be used with a deva cut.
Long Frizzy Hair
Sometimes you just can't control your frizzy hair. That's fine. You can make it work as part of your long hair. Here it creates a lively effect as the long strands fall over the shoulders.
Rose Gold Undercut
Would you like something a little edgier than what we've seen so far? Add an undercut to your short deva cut.
Your natural color can peek out through it. On top, the locks have several rose gold and pink hues.
Long Bouncy Curls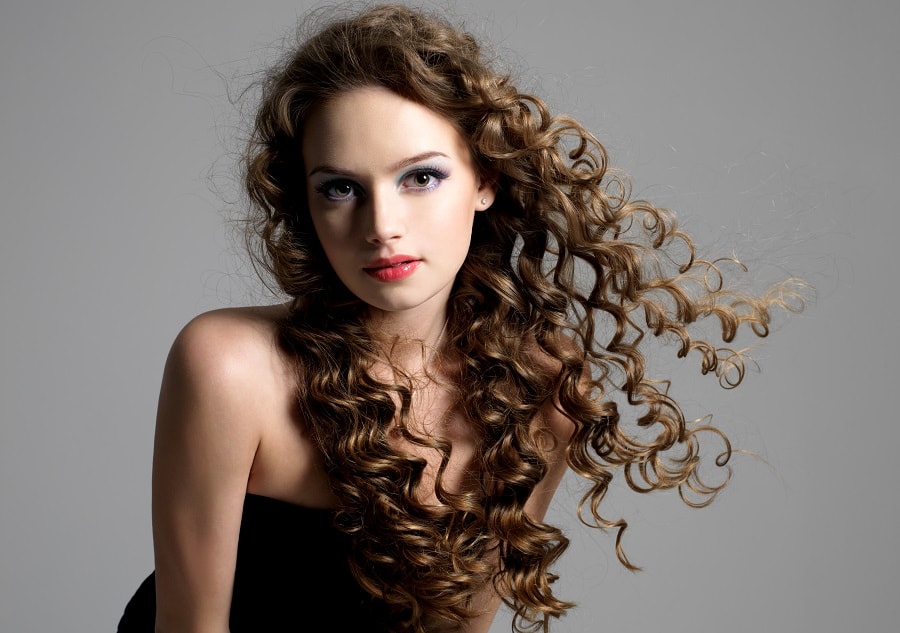 Many long hairstyles are also very loose with minimally defined curl shapes. This one is unlike the rest. The locks are long with lots of bounciness. A nice side parting creates interest in the look.
Gentle Medium Length Look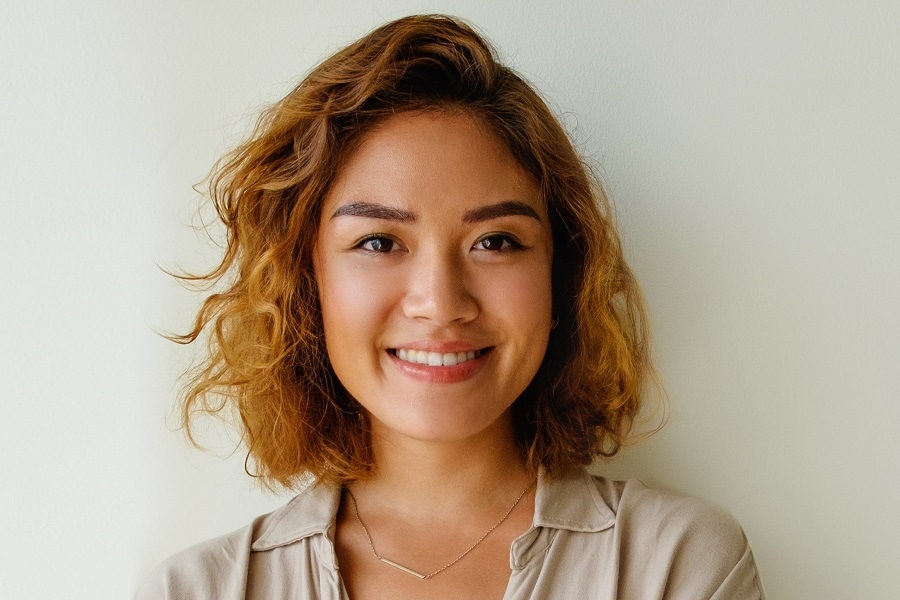 The texture in this hairdo is very subtle and gentle. It's much easier to manage than most of the hairstyles above.
The medium length deva cut makes it even simpler. This is the best if you love this haircut but want something easy.
Short Lively Curls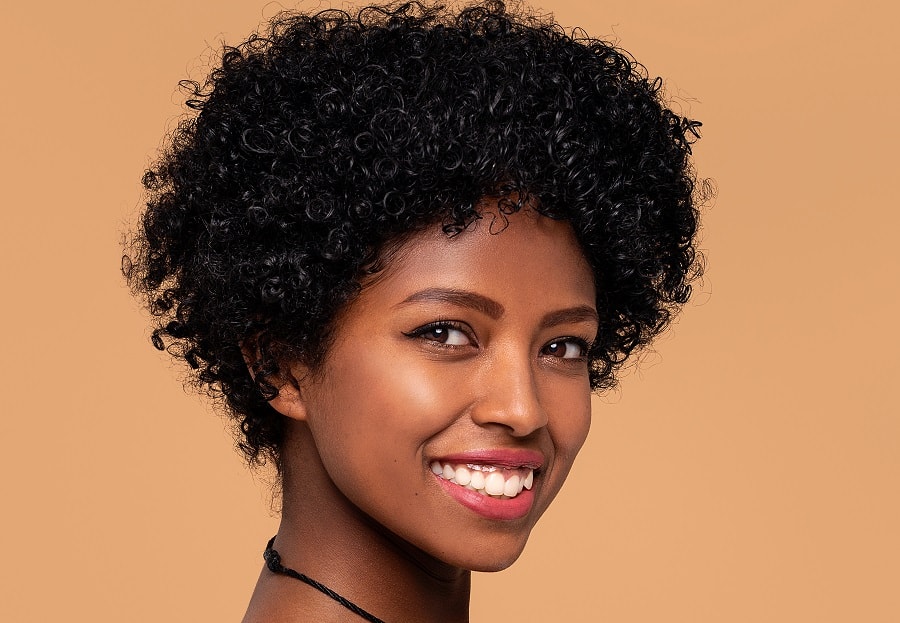 Sometimes it's much easier to have a short, lively cut instead. This short curly hairstyle has a lot of volume on top. It's shorter around the sides and back. This gives it a very tall look.
White Blonde
Would you like something that will make you stand out? This white blonde shade definitely will do the job. The very thin sections of hair fall to the shoulders with lots of curls.
Curls with Straight Bangs
Pairing straight bangs with a haircut that has a different texture is an incredible way to create contrast.
These are side bangs too, so they look very sweet. They blend in well with the overall cut.
Tapered Pixie Cut
We haven't seen any curly pixie cuts so far. Here's a great example of one. The sites are trimmed very neatly. However, it's still a short deva cut as this technique was used when cutting the long bangs.
Long Red Tresses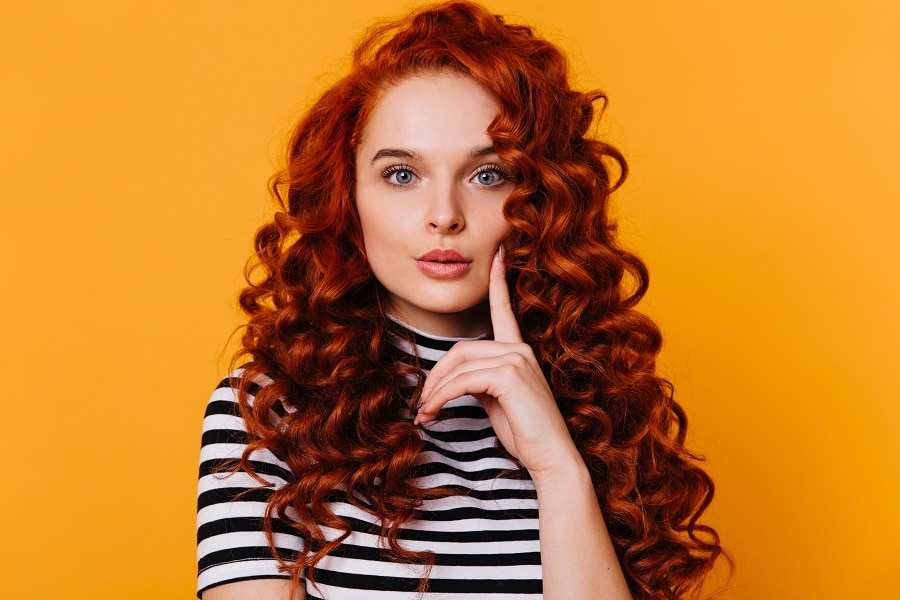 If you have naturally red hair or dye your hair this color, then it's already going to stand out a lot.
Wearing it very long like this is another way to keep all eyes on you. Each lock is perfectly sculpted to create a stunning hairstyle.
Glamorous Stacked Bob
The stacked vintage bob creates an appearance of classic glamor. Wearing pearls and a nice evening gown will make you look like you just time-traveled from a fancy party in the early 20th century.
Asymmetrical Tresses
Asymmetry makes every hairdo look a little more unique and exciting. You can achieve this effect by pulling one side of your hair back and securing it loosely.
The bright color and ample volume also ensure everyone who sees you will steal a second glance at your fabulous curly 'do.
Thick Ginger Hair
Thick curls with lots of flyaways were a common look worn in the 1980s. It's still popular in modern-day deva cut hairstyles. You'll find yourself having a lot of fun with your look and feeling fabulous. The ginger hair color makes it stand out even more.
It can be difficult to keep curly hair under control sometimes. However, these deva cut styles ensure every single strand of hair looks it is absolute best. That's what every curly girl dreams of, right?
This truly is a genius technique for women with curly, coily, and natural hair. And as you can see, there are many variations of it to choose from. One of these cuts is sure to appeal to your tastes.