Melania Trump, the First Lady of the USA, is one of the most important celebrities. Melania Trump always looks attractive, elegant and sophisticated. According to her hairdresser and hairstylist, Mordechai Alvohas, Melania Trumps's hair is naturally healthy. Hence, Melania Trump can wear her hair in different styles including her hair straight and/or curly. Melania Trump colours her hair with different base hues such as dark brown and/or black. At times, Melania highlights her hair. She uses lighter shades from the base colour. These include cream, honey, and golden colours. Depending on the functions and events she attends, Melania Trump wears her hair up or down.
Below are some of latest Melania Trump New Hairstyles:
Young and Attractive Appearance:

Melania Trump always looked years younger especially because she wears her hair in shoulder-length. She maintains her hair cut in neat layers. She uses different base colours. The base colours may differ from dark brown to black. Additionally, she uses light honey or golden colour as highlights.
Best ever hair-do:

Melania Trump had her best hair-do when she wore her brown coloured hair down.
Her hair was cut neatly in several layers and she had it styled in curled side-swept.
Met Gala (2005):

On the event of Met Gala, Melania Trump appeared along with her husband. She appeared wearing her hair up in the form of a French-knot. Along with her knot, she wore a side-fringe that started from the top of her head.
Ponytail ending in curls:

When Melania Trump has a fringe, she pulls back her hair in a ponytail. The ends of the ponytail end in curls. She also sports a fringe that begins from the crown. This hairstyle makes her cheeks more prominent.
Wearing hair up:

First Melania curls her hair and then wears it on her crown with the help of hair-pins. Some of the strands of her hair she leaves dangling making her look more attractive. On swear-in day, Melania Trump wore her dark chestnut hair up along with a deep side-parting.
Latest hair-do:

Melania Trump wears her latest hair-do colouring in solid bleached golden colour with streaks of dark brown/black. Her hair is cut is in neat layers that frames her face.
Here are some of the best Melania Trump Hairstyles, These are the hairstyles she did in past few years. To look charming and beautiful these are the hairstyles you can copy in 2022.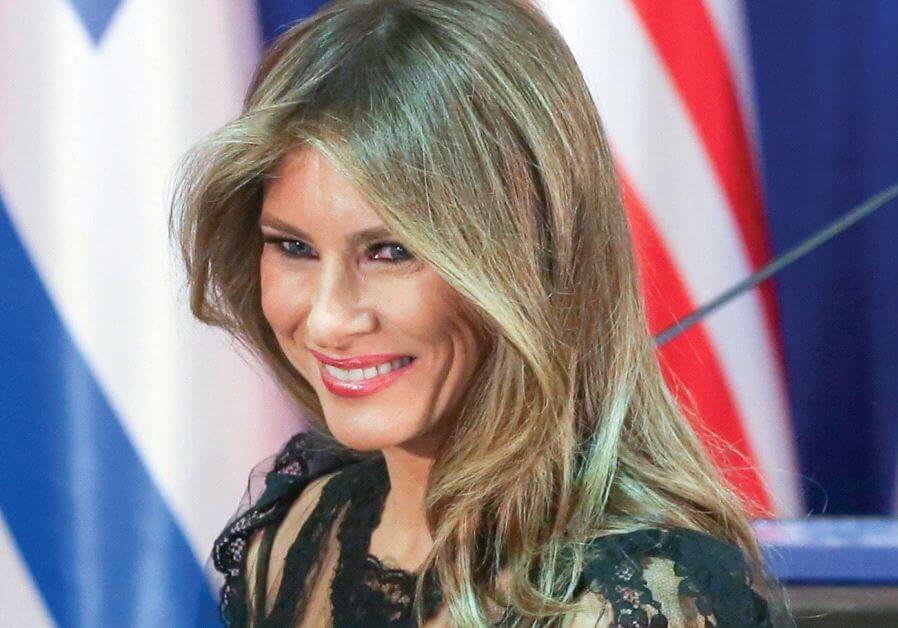 Conclusion:
According to Melania Trump's hairstylist and hairdresser, the texture of her hair is silky, bouncy, and full. This special hair texture enables Melania Trump to sport any hairstyle to match with her fashionable clothes.