Semi-permanent hair dyes are available in all colors you might want and are a fabulous option for all those women who want to make a dramatic change.
However, there might be times when the color doesn't look how you wanted and planned, or it starts fading and looks unpleasant. In this situation, you need to find the best way to remove semi-permanent hair dye instantly and get your hair color back.
Don't worry; we've got your back, and in the following article, we will show you the most effective tips and tricks to take off color from your hair.
But first, let's find out how semi-permanent hair dyes act on your hair and which are the particularities of this temporary paint are.
What is Semi-Permanent Hair Dye?
Semi-permanent hair dyes are the best way to color your hair without adding ammonia. These products will only coat your threads and can last up to 12 washes. You can apply it to your natural or bleached hair. The hair dye will look more vivid and spectacular if the hair color is lighter.
One of the best things about semi-permanent hair dyes is that they are safe to apply after a perm and even a relaxer treatment. They can be also used to warm shades by using a one or two levels lighter product. When applying semi-permanent hair color, ensure you wash your hair before the procedure.
Just like a toner, semi-permanent hair dyes fade out on their own.
However, please do not confuse these products because there are essential differences between them that you should consider when dyeing your mane.
How to Remove Semi-Permanent Hair Dye Quickly
There are numerous ways to remove semi-permanent hair dye. Some of them will require multiple washes and ingredients you can find in any home, while others are effective after only one application and remove the color in just a few minutes.
The best way to take off the color is to create a mix using the following ingredients:
bleach or lightener;
anti-dandruff or clarifying shampoo;
20 vol developer;
water.
This formula is recommended, especially when your hair is dyed in a pastel blue or green shade.


Steps to Remove Semi-Permanent Hair Dye Safely

Mix all the ingredients in a bowl, and using a brush, spread it on the hair pieces where you previously applied semi-permanent dye;
If the roots are in your natural color, avoid that area; otherwise, you will lighten them too;
Use protective gloves and rub the hair in your hands to ensure the product is evenly spread;
Use a cap to enhance the effects of your mix and let it sit for 20 minutes;
Rinse with lukewarm water after.
A bleach bath will eliminate unwanted colors, and your hair will be ready for the next shade or color combo.
Tips and Tricks to Know When Removing Semi-Permanent Dye
If you've never done this before and don't know how to use bleach safely, do this procedure in a hair salon. However, if you want to remove the semi-permanent hair dye immediately, pay attention to these tips:
Don't leave the mix for too long. Even if it is diluted with water, the bleach can cause hair breakage. It will make it look brittle and dry;
Once you are done with the mix, use nourishing hair masks and conditioners to soften those tresses and help them regain that shiny natural aspect;
Be careful where you apply the bleach. It will lighten and remove both hair dye and natural hair color. Remember that you will not be able to regain your natural color after bleaching.
Other Ways to Remove Semi-Permanent hair dye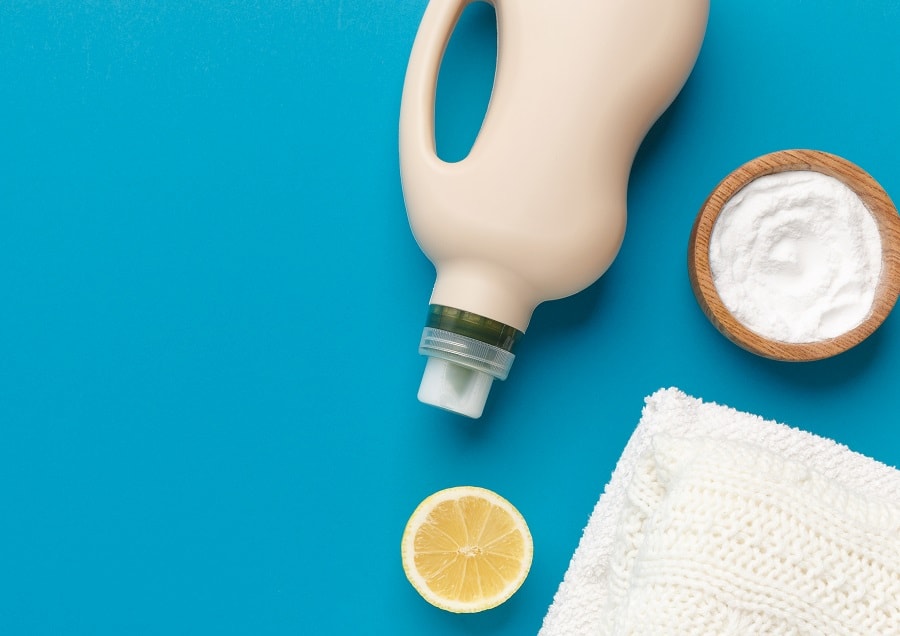 There are other ways you can remove semi-permanent hair dye, but the procedure will require more time and effort. However, these options are less damaging. You might consider mixing anti-dandruff shampoo and Vitamin C or baking soda and dishwashing soap.
These are safe ways to remove semi-permanent hair dye overnight. They will dry your hair, but a good conditioner or hair rinse will solve the problem in no time.
FAQs
Can I cover white hair with semi-permanent hair dye?
That depends on your hair type and dye. If the thread is very porous, this paint will be effective for those who are struggling with depigmented strands caused by aging. However, these products will not last for too long.
What are the differences between toners and semi-permanent hair dye?
The main thing that makes a distinction between these two products is their purpose.
A toner is usually added after you previously bleached your hair and dyed it in a new color. By using a toner, you will neutralize warm tones and brassiness. On the other hand, semi-permanent hair dye is not used for lightning but to cover what you already have.
What are the differences between Semi-permanent and permanent hair dye?
These two products act differently on your hair. Semi-permanent hair dye only coats the thread, while permanent options get inside the cuticle and can be removed only with bleach.
What are other non-permanent hair coloring options?
The product variety is quite vast so if you just want a temporary change, you can get color sprays, hair chalk, or toners.
Semi-permanent hair dyes will last even 12 washes, but we all remember that one time when the DIY process didn't go according to plan. So, use an effective method to remove the dye and let us know how it went.