Shampoos are an integral part of our lives. It is one of those products without which we cannot live. Such is the fad around shampoos these days that, the beauty industry has seen the introduction of a wide variety of shampoos that are of different types, ingredients, and other factors so that it appeals to the needs of a wider population, rather than focusing on just one segment or one issue. Some shampoos claim to cure dandruff while other shampoos promote hair growth and reduce hair fall. With the versatile choices that have been presented before us, it might feel a little too overwhelming to choose the right shampoo that will suit your needs.
And this becomes increasingly difficult when presented with the choice of brand new chemical shampoos versus traditional homemade shampoos. Yes, your shampoo may cure your dandruff or reduce your hair fall, but did you know that most shampoos contain harsh chemicals that cause severe damage to your hair. Even shampoos that claim to be natural will contain chemical ingredients to a certain extent. This is where the importance of using homemade shampoos comes in. To understand this further, let us look at how homemade shampoos score over chemical ones.
Benefits of Homemade Shampoo
All ingredients are natural and safe
You can customize it any way you want, even choosing the flavor, scent, etc.
Will nourish your hair unlike chemical shampoos that cause your hair to become dry and thin
Natural shampoos are gentle not just on your hair, but on the environment also since they contain environment-friendly ingredients that can also be disposed of without causing any damage
Can be tailored to suit different needs like shampoos normal hair, oily hair, dry scalp, etc
They provide a natural cooling effect, especially ingredients like aloe Vera gel
Makes your hair stronger and healthier
While making your hair strong and healthy from the inside, they also work on the outside by improving the feel and texture of your hair and makes it smooth and silky
Unlike chemical shampoos, homemade ones will not strip off the natural oils present in your hair and scalp
A huge benefit comes in terms of cost savings since many shampoos out there in the market come with a less quantity but with a high price and you'll just end up buying a new bottle of shampoo quite often
Various Homemade Shampoos
Here's a careful and thoughtful compilation of the best and most effective homemade shampoos that you can easily prepare at your home.
1. Aloe Vera Gel Shampoo

Ingredients:
Aloe Vera gel – 1/4 cup
Water (distilled) – 1/4 cup
Liquid castile soap – 1/4 cup
Avocado or jojoba oil – 1/4 tsp
Glycerin – 1 tsp
How To Use:
Combine all the ingredients and store them in a dispenser or bottle. Use as and when required by applying it to your hair and leaving it on for a few minutes. Rinse it off well after that. This shampoo may not foam much unlike synthetic shampoos, but this is actually a good thing as it will not eliminate the naturally present oils in your hair. Aloe vera gel provides great moisturization to your hair while the avocado or jojoba oil nourishes it to promote faster and healthier growth.
2. Apple Cider Vinegar Shampoo

Ingredients:
Apple cider vinegar – 1 tbsp
Water – 1/4 cup
Liquid castile soap – 1/4 cup
Vegetable oil – 1/2 tsp
Cloves (ground) – 6
Apple juice – 3 tbsp
How To Use :
Mix all the ingredients in a blender until it becomes a smooth mixture. Wet your hair and apply it for a few minutes while massaging your head gently. Apple cider vinegar works like a miracle to get rid of dandruff from your hair. You can also try out this ingredient by mixing it with equal amounts of water and then applying to your hair thoroughly. Wash it off after some time and store the rest of the mixture in a bottle or dispenser in a cool, dry place.
3. Easy Diy Dry Shampoo

Ingredients:
How To Use:
Dry shampoo is great when you have no time to wash your hair. It helps to get rid of any excess oil present on your scalp with simple application and in less than a few minutes. All you need to do is combine both of the ingredients in equal quantities and then apply it to the hair roots using a makeup brush. The brush will ensure that the powder-like shampoo actually reaches the scalp and eliminates the presence of any oil. It is a very handy and convenient DIY shampoo.
4. Coconut Milk Shampoo

Ingredients:
Coconut milk – 1/4 cup
Almond oil – 1 tsp
Organic baby shampoo – 1/3 cup
Lavender oil- 15-20 drops
How To Use:
First, add coconut milk and baby shampoo and to this mixture, add both almond oil and lavender oil. Mix them well and store them in a bottle. Shake well before using. It is a simple method where you just need to apply this mixture to your hair. You don't need to for extra foaming or lathering effect since this one has already been mixed with an organic shampoo.
5. Coconut Oil And Honey Shampoo

Ingredients:
Coconut oil – 1 cup
Honey – 2 tbsp
Aloe vera gel – 1 cup
Water (distilled) – 1/4 cup
Lavender oil – 1 tsp
How To Use:
First, mix honey and water to create a smooth and consistent mixture. Into this mixture, add the rest of the ingredients and mix them well. Pour it into a dispenser or bottle and store it in the freezer for a couple of hours and after this, the shampoo is ready to be used. Shake well before using it since the ingredients may settle at the bottom while freezing. Coconut oil cleans your hair and provides rich nourishment while honey and aloe vera gel moisturizes your hair and helps it from becoming dry and lifeless.
6. Essential Oils Shampoo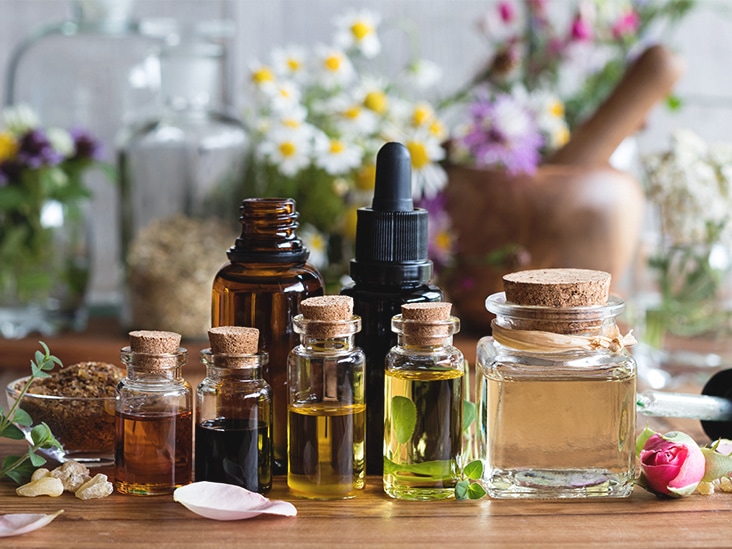 Ingredients:
Water – ¼ cup
Liquid Castile soap – ¼ cup
Jojoba oil – ½ tsp
Peppermint oil – 1/8 tsp
Tea tree oil – 1/8 tsp
How To Use:
Simply mix all the ingredients together and store in a dispenser. You can use it as and when you require it. This is a great shampoo that will stimulate your senses and give you overall refreshment.
7. Chamomile Shampoo

Ingredients:
Water – 1 cup
Castile soap- 1 cup
Chamomile tea bags – 6
Glycerin – 1.5 tbsp
How To Use:
Extract the tea from the chamomile tea bags by boiling it in hot water for about 20 minutes. After this, add the Castile soap to the tea. Keep adding in the glycerin till the mixture becomes a smooth consistency. Once this is done, you can store it in a cool and dark place and use it as and when required.
8. Olive Oil Shampoo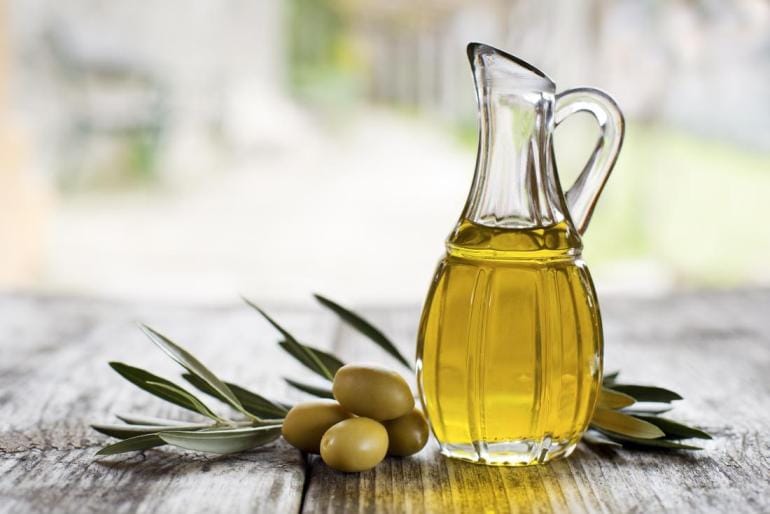 Ingredients:
Olive oil – ½ tbsp
Coconut milk – ¼ cup
Liquid Castile soap – ¼ cup
Any essential oil – 20 drops
How To Use :
Combine all the ingredients together and store it in a foam dispensing bottle to make the best use of this shampoo through the creation of more lather. This shampoo can be stored up to 4 weeks without any damage.
9. Baking Soda Shampoo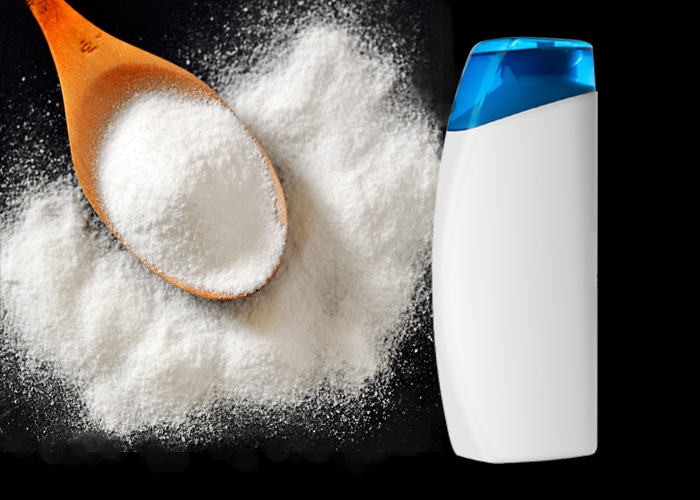 Ingredients:
Baking soda – 1 tbsp
Water – 1 cup
How To Use:
A simple and basic shampoo that contains only two ingredients. The baking soda is a really good scrub that will clean off the dirt on your scalp and promote healthy hair growth. Use it with an apple cider vinegar conditioner for best results.
10. Lemon Shampoo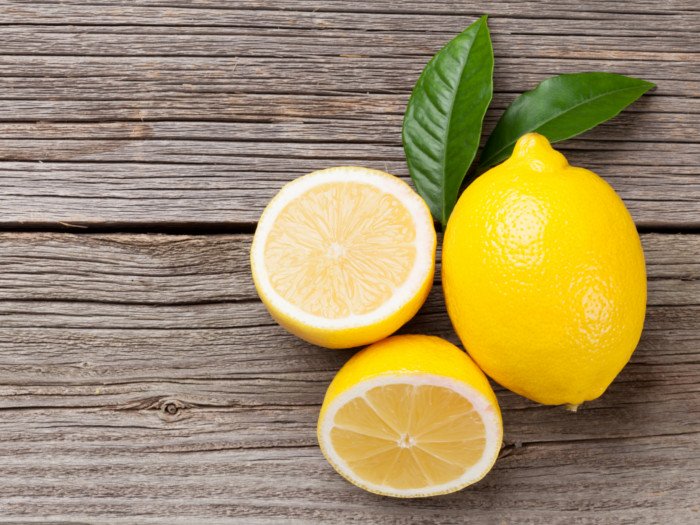 Ingredients:
Lemon juice – 1 tsp
Water – 3 tsp
Vinegar – 1 tsp
Salt – ¼ tsp
How To Use:
All the four ingredients should be mixed together well and then can be directly applied to the hair. This is not the type of shampoo that you can store for longer duration. It is an instant shampoo, and you just need to keep it on your hair for not more than 30 minutes to see the results.
And so, with these easy and natural recipes, we hope to make a difference by encouraging more people to try out natural shampoos, which benefits not only you but our gradually depleting environment also. Now that you have the best recipes with you, what are you waiting for? Go try it out and see for yourself the visible change in your hair accompanied by amazing results of using natural ingredients.