Hair Breakage can significantly damage your hair. It is mostly facilitated by lack of enough moisture in hair and the natural oils. There are some situations where hair breakage is facilitated by the hair products we use. These products range from some hair conditioners and Sulfate shampoos, among others. You no longer have to spend a large fraction of your income purchasing hair breakage products. There are a couple of tips to stop hair breakage. Let us go through a couple of these tips:
1. Consuming meals rich in vitamins

Consuming meals rich in vitamins can improve the general health of your hair. Our hair needs vitamin D3 and Vitamin C to attain marvelous hair. Vitamin C stimulates the production of collagen, which forms blood vessels around the head. These blood vessels are used to supply both nutrients and blood on regions surrounding the hair. On the other hand vitamin D3 produces Keratin, a compound that makes up the hair. Some meals rich in vitamins also contain biotin that facilitates normal hair growth. It also reduces the possibility of hair breakage. You can either consume natural meals such as vegetables, eggs and citrus fruits, among others. Consequently, you can consume supplements.
2. Massaging your hair with coconut oil

Coconut is rich in lauric acid. Lauric acid protects your hair from different forms of damage by strengthening it. Coconut oil is recommended for hair massage as it reduces the rate of protein loss on your hair. It also penetrates through the hair follicles and scalp. You can either use coconut oil before and after treating your hair. Coconut oil also protects your hair from the harmful UV rays that can break treated hair. This statement also applies to hair exposed to very hot water. Don't expect instant results when massaging your hair with coconut oil. It takes sometimes.
3. Avoiding harmful hair treatment

Do you know some hair treatment procedures can significantly damage your hair, making it to break? These procedures range from using blow dry, curling irons and hot curlers, among others. Some hair products can also damage your hair, making them to break. Therefore, avoid using hair treatment when your hair is wet or on high setting. Additionally, follow all the given instructions.
4. The use of both egg and yogurt hair mask

Yogurt is one of the home remedies used in hair maintenance. It contains different types of antioxidants, which prevent hair from falling off and also hair breakage. On the other hand, eggs contain high levels of vitamins and protein. These two nutrients enhance hair growth. People whose hair has suffered huge breakage can rectify this problem through the use of both a yogurt and egg mask. Crush at least two eggs in a bowl before adding some fresh yogurt. Mix these two elements before applying the mixture on your hair. Progressively massage your hair as you apply the mixture. Cover your hair with a cap for roughly thirty minutes before washing it off. Repeating this procedure at least thrice a week can solve your hair breakage issue.
5. Using hibiscus

Hibiscus isn't just a plant. Its leaves are rich in vitamins and nutrients. These elements fight different conditions to ensure your hair grows as expected. Hibiscus can treat various infections on your scalp that facilitate hair breakage. This product also eliminates premature graying of hair and dandruff. Take a couple of hibiscus leaves and make a thick paste. Add some vitamin E supplement oil on your thick paste. Thoroughly mix these ingredients before applying it on both your scalp and hair. Rinse the paste after thirty minutes with some warm water. Continuous use of hibiscus will significantly reduce the rate in which your hair breaks until it becomes strong.
6. The use of fenugreek seed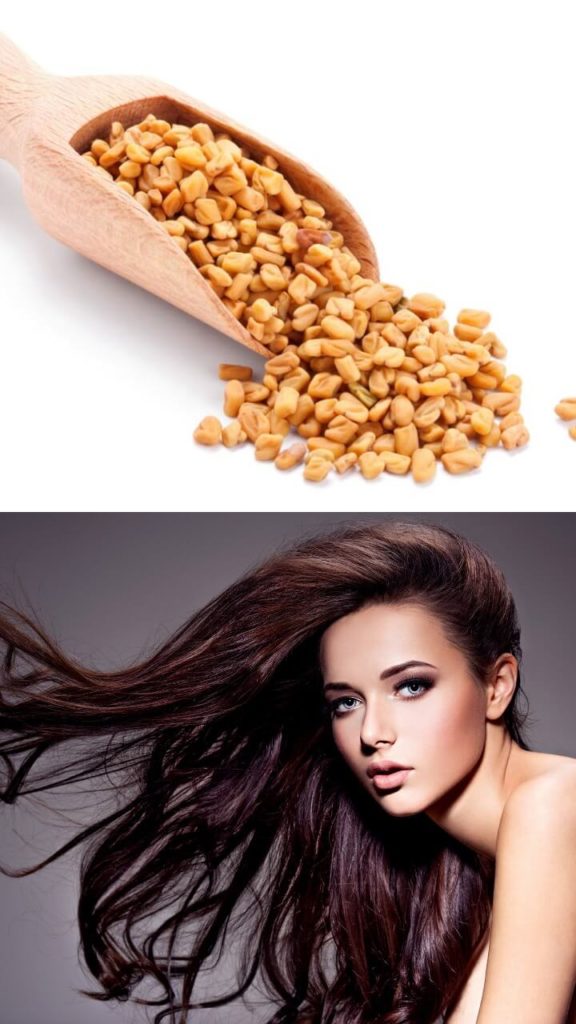 For centuries, Fenugreek seed has been used to naturally stop hair breakage within a short period. Fenugreek seed is rich in vitamins, minerals and antioxidants that nourish your scalp and ensure it doesn't dry at any time. When combined with apple cider vinegar, the fenugreek seed avoids overproduction of natural oil. As a result, your hair attains enough moisture. Take a couple of fenugreek seeds and leave them in water for a few hours. Remove the seeds from water and add some apple cider vinegar. Mix them well before applying it on your hair. Give it sometimes to provide your hair various nutrients. Repeat this remedy to attain results within a short period.
7. Using aloe vera

Aloe Vera isn't new in hair care. It helps solve numerous hair problems such as hair breakage and hair loss, among others. Aloe Vera has proven effective over the years. This applies to whether it is applied raw or included on hair products. Aloe Vera stops hair breakage by eliminating dandruff, moisturizing your hair and hair roots. Simply add some Aloe Vera in a bowl. Add some reasonable amount of lemon juice to form a paste. Massage your scalp as you apply this paste on your hair. Leave it overnight and wash it when you wake up with some warm water and shampoo.
8. Mixing coconut oil with castor oil

Castor oil is renowned to both prevent and stop hair breakage. In addition to these, castor oil contains a significant amount of vitamin E. Vitamin E increases the growth rate of your hair. The thickness of coconut makes it easy to mix it with castor oil. When mixed together, these two oils create a layer that protects hair from breakage and damage. Mix both castor and coconut oil in a bowl. The concentration of castor oil should be higher when compared to coconut oil. Massage both your scalp and hair while applying the oil mixture. Afterwards, leave it for a couple of hours to restore any hair condition such as hair fall and breakage, among others. You can use both shampoo and warm water to wash off the oil. Repeat this procedure at least thrice per week.
9. The use of carrot oil

Carrot oil is rich in beta-carotene, Vitamin E and A. These elements can stop hair breakage within a short period. This oil also contains some antibacterial antioxidants that deal with dry scalp. Dry scalp is one of the causes of hair breakage. You can either purchase readymade carrot oil or made one on your own. Take a few drops of carrot oil and apply it on both your hair and scalp. You can either apply carrot oil alone or mix it with carrier oil. Don't wash off the carrot oil immediately. Instead, leave it for a few hours. This is the time carrot oil prevents or stops hair breakage.
10. A mixture of honey and banana

You don't have to spend a lot of money purchasing hair products to stop hair breakage within a short period. Simply consider a mixture of honey and banana. The combination of these two elements can fix your damaged hair within days. Banana is rich in potassium, used in fixing damaged hair. On the other hand, honey is both a cleanser and moisturizer. This keeps your hair nourished throughout. Start off by mashing up a banana before adding some honey. Ensure you attain a fine mixture, as it is easy to wash away. Massage your scalp and hair as you gently apply the mixture on the head. Use shampoo to wash off this mixture. Lastly, this mixture will give you your desired results within a short period.
11. The use of onion

A lot of people are shocked that onion can solve your hair breakage problem, isn't it? Well; onion is rich in sulphur, used in minimizing hair breakage and hair loss. Onion also contains some anti-fungal and anti-bacterial properties. These properties eliminate different kinds of infection on your scalp that might trigger hair breakage. Take one or two small onions and create a fine paste. Use either rose oil or lavender to give your paste a nice smell. Massage your hair while applying the onion paste. Wash it off and repeat this remedy at least twice a week. You will notice your hair has started changing within the first week.
12. Using vitamin E on your shampoo

Hair experts emphasize on how vitamin E can change people's hair. This is the reason there are Vitamin E capsules you can use. Simply cut off the capsule and pour the oil on your shampoo. Proceed and use your shampoo as you usual. Shampoo filled with Vitamin E oil boosts the general appearance of your hair. This applies to stopping hair breakage, nourishing your hair and improving its general appearance.
13. The use of both olive oil and mayonnaise

Mayonnaise can nourish your hair within a short period. Mix some mayonnaise with some vinegar to come up with a smooth paste. Apply the paste on your hair and let it dry. During this period, your hair gets nourished, thus reducing hair breakage.
As seen, you don't have to spend your money on expensive hair products to stop hair breakage. Simply consider any of the above tips. Patience and consistence is the key towards attaining your hair goals.