Having curly hair is a boon, but managing those curls is troublesome for some. Worry not, as we have enlisted a few curly shag haircuts with any sort of hair length.
The cut will surely add volume and give you a perfect blend of a cute and blond look. Try these out-of-the-box haircuts and add an oomph factor to your personality.
Get Your Perfect Carefree Curly Shag Haircuts Now
If you are a woman who likes to live in her world, who dances to her tunes, and likes to be carefree and unproblematic, then here are some fun curly shag haircuts you must try.
Beautiful Brown Curls
Take a ride back into the last, and revive the retro curls with this amazing hairstyle. If you have a long forehead and want to cover it up while flaunting your beautiful eyes, this curly shag haircut is an ideal choice.
The brown color puts the cherry on top of a delicious cake.
Messed Up Curls
Today's women are always on the go, with less time to spend on their hairstyles. This shag haircut can be your savior if you are a busy bee.
The elegantly and perfectly messed up look needs no styling and looks effortlessly gorgeous. You can be ready to go within a few seconds.
Pretty Pink
We all love to add new colors to our life and break away from the black and white life. So to make your curls more exciting and channel your fun and joyous side but with an edge, go for this short hairstyle.
Charismatic Voluminous Bob
This can be a perfect shaggy hairstyle if you have thick hair to manage your curls in a bob cut.
In addition, the shoulder-length cut and bangs just above the eyebrows give a fuller look. If you have a thin or small face, this can be a great option.
Short Shaggy Hair for Women Over 50
Class is not wearing anything and everything in trend but wearing what looks appropriate on you. This particular hairstyle with the slight curls, light messiness, and a side part is the perfect amalgamation of elegance, sophistication, and sheer class.
This can be the perfect curly shag haircut for women above fifty years.
Shaggy Pink Bob
If you find curls difficult to manage and want a cooler or a dapper look, you must try out this pink hairstyle. But you got to have guts to try out this short shaggy cut. Then, add it with a unique hair dye and be the talk of the town.
Sweetheart Look
All you beautiful women out there, who have thin hair and struggle with styling it every day, here is a haircut that can help you.
The curls perfectly hide your thinning hair, and the bangs falling on your forehead make the head look more full with hair. It might also help out those with a receding hairline.
Crazy Red
We all have thought of getting the ravishing red at some point. So why wait? We say, don't and get yours done today. Also, opt for a neck-length cut; tight curls will surely add a more fun look to it.
Blonde Ginger Curls
Say hello to this beautiful cool color, bid goodbye to the old boring colors, and add more spice to your everyday life. Make all heads turn with amazement, mesmerized by your luscious curls and beautiful color.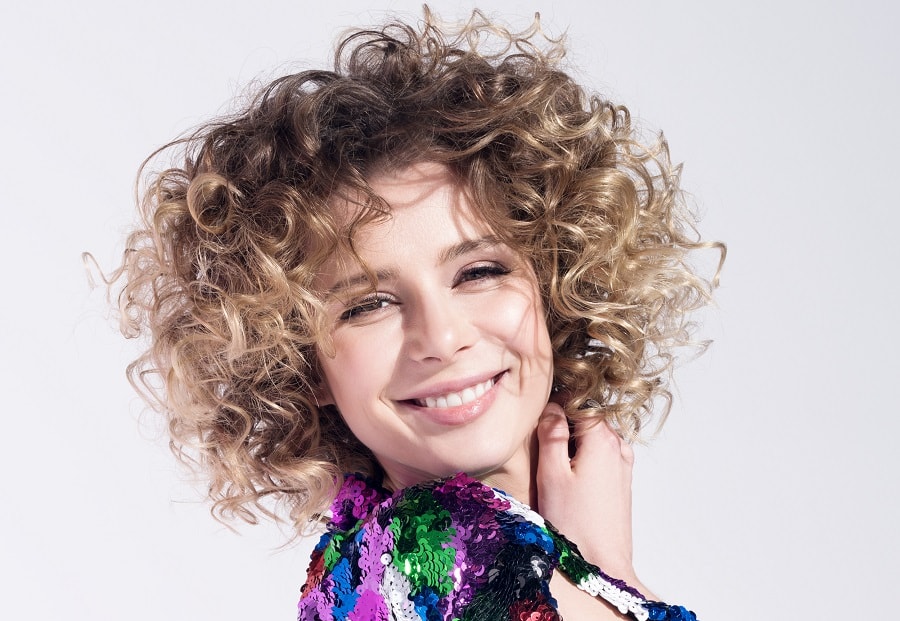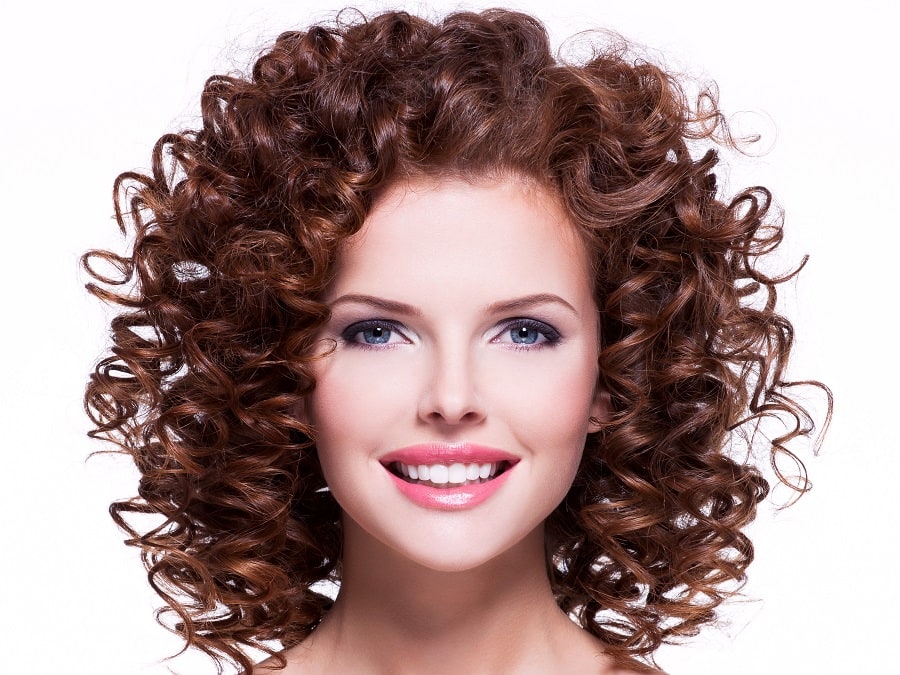 The best part of these curly shag haircuts is that they suit women of all ages and compliment all face types. You will be amazed to see how easily the styles blend with your outfit, hair texture, and skin tone.
Say goodbye to unmanageable hair with these cuts, and have a great hair day every day.