If we talk about the most stylish sportspersons these days, then we have very limited people on the list as there aren't many who focus on their looks and style. Undoubtedly in this era, the most stylish sportsperson is Virat Kohli.
Virat Kohli as we all know is the Indian cricket team's captain and has recently married Bollywood Actress Anushka Sharma. No doubt he was in news for a month due to his marriage, but in actuality, he is always in news due to the tremendous style quotient he carries.
Recently he got featured in plenty of magazines due to his looks and he was also among the top hot celebrities in the world. For a few years now, he is not making any changes to his face as he is keeping that sexy beard on him, which suits him very well.
However, he always likes to experiment with his hairstyles which can easily be seen as he has changed a lot of hairstyles in the last few years. Here are some of our favorite Virat Kohli hairstyles!
Faded Side Parting Short Hair
This hairstyle of Virat came when he was at the early stage of his career. Faded sides and a little puff in the middle made him look really handsome. The hairstyle came when he was in his early 20s due to which a lot of youngsters and aspiring cricketers followed this hairstyle.
He matched this hairstyle with a light beard which made him look marvelous. He would have liked the appreciation that he got from the public for his looks which made him do something better in the future.
Side Fade Spiky Hair with Ducktail Beard
The real fan following of Virat's looks emerged during this period when he grew a ducktail beard which made him look amazing. He chose the perfect hairstyle as well where he kept the sides faded and spikes in the middle.
The length of the hair was absolutely perfect for this hairstyle and this was the look which he could utilize both in official events as well as casual parties.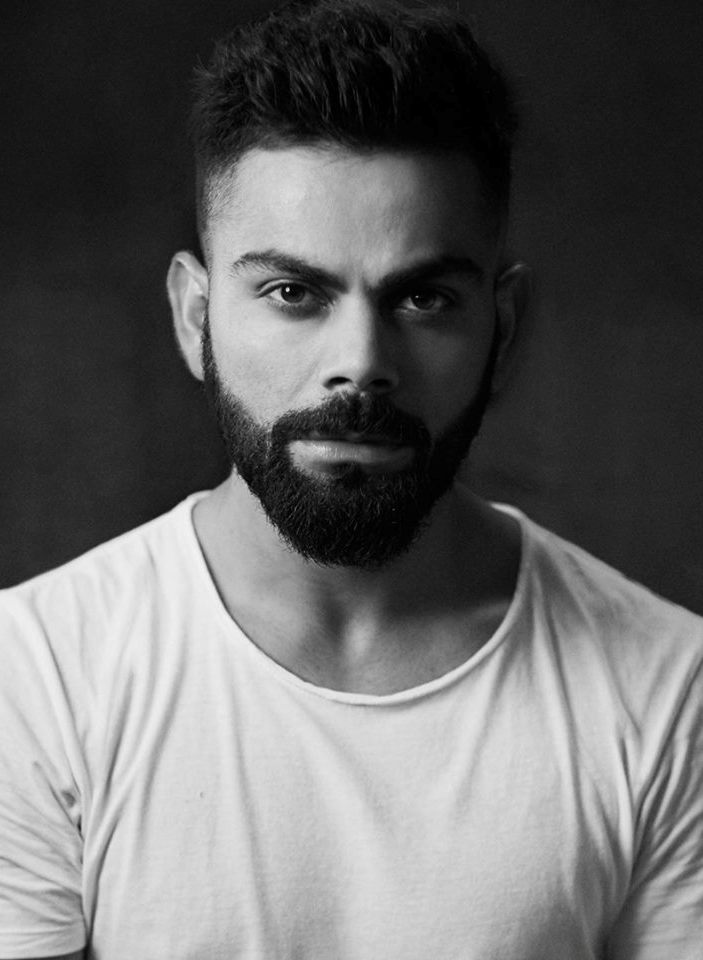 Side Comb Funky Haircut
What do you expect as a hairstyle of a young-aged pure Delhiite? Well, we think that while choosing this hairstyle, he must have thought himself of a Delhi boy who has emerged as a superstar.
No doubt, the hairstyle is absolutely marvelous, due to this only, more than half of the Delhi youngsters were found using the same hairstyle a few years back. He matched it with a thick beard which made him look fabulous. The hairstyle came during his tie-ups with various sports brands.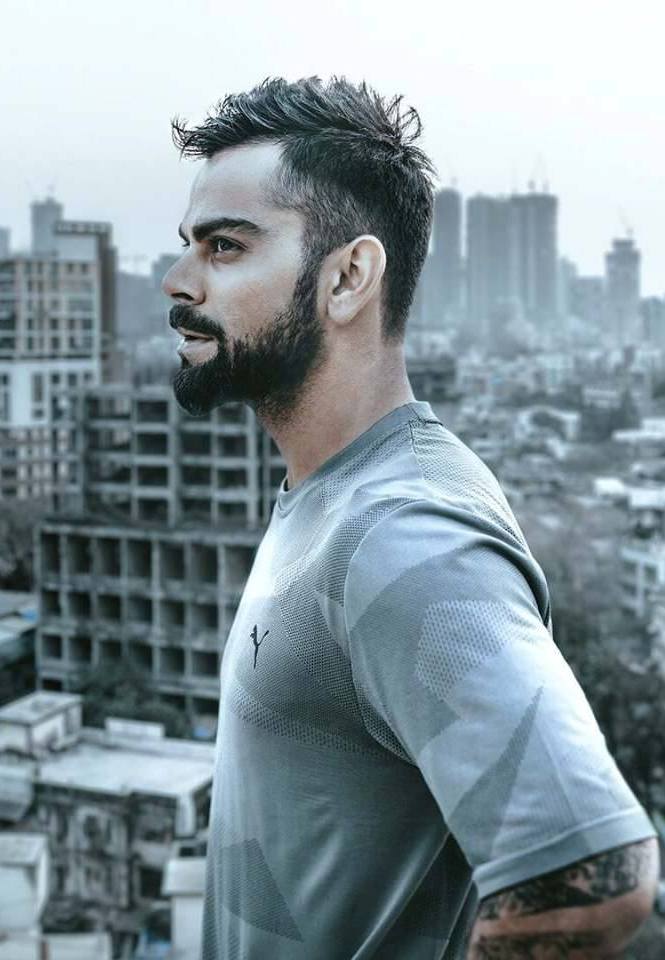 Comb Back Short Hairstyle
So, this was the hairstyle that made everyone go mad at him and his looks. This comb back short hairstyle of Virat attracted a huge fan following for him especially of girls.
The biggest benefit that he had in all his hairstyles is that he has grown a fantastic beard which has added to his sparkling hairstyles. He and his hairstylist might be sharing great thoughts with one another which has led to such masterpieces always.
Medium Messy Hairstyle
The sexiest look of Virat is when he carries a medium messy hairstyle which is perfect for an early day photoshoot. Well, we think this hairstyle of Virat must be for an early day shoot where he needed to look like he has just woken up or if not, still, it is one of the best hairstyles that he has kept till now.
The plus point of this hairstyle is that he didn't fade the sides this time, due to which the hairstyle just suited perfectly on him.
Skin Fade with Ducktail Beard
This time he chose to skin fade his sides and kept the rest of the look as same as a side comb ducktail beard.
This hairstyle was not very noticeable at the time when he kept it, but people started noticing afterward and the same hairstyle is followed even today. And like we said, the ducktail beard is an add-on to his looks.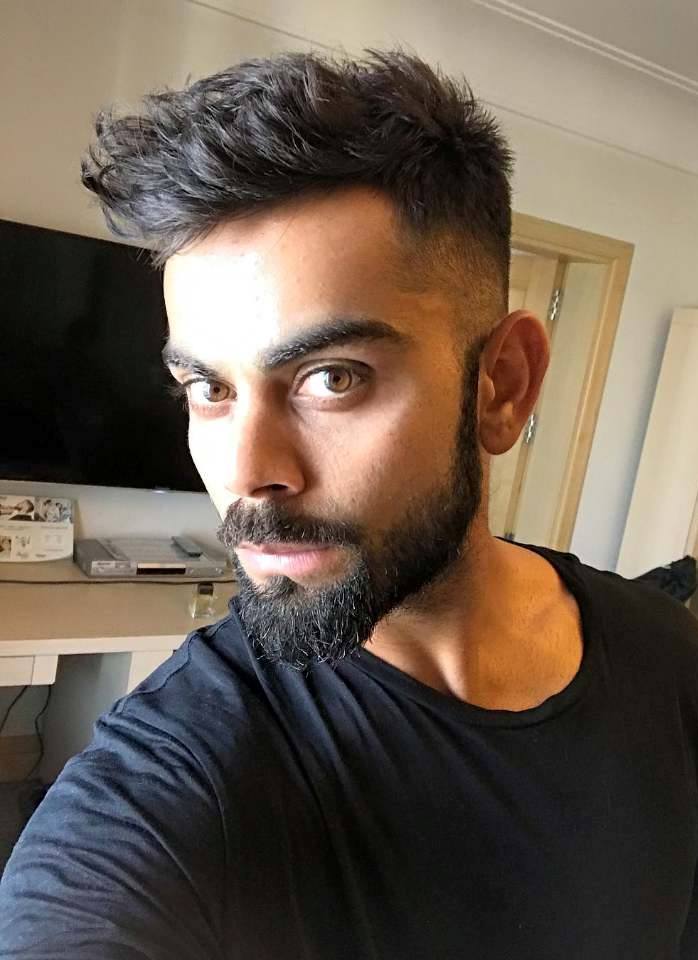 Short to Medium Messy Hairstyle
This was the hairstyle which most of the boys wanted to copy and a few of them actually copied it as although it looked like he has just woken up like that, but still it suited him so much that people just went wow on him.
Due to this, only young boys went on to try this new look on themselves which went well for a few and others went on to make fun of them.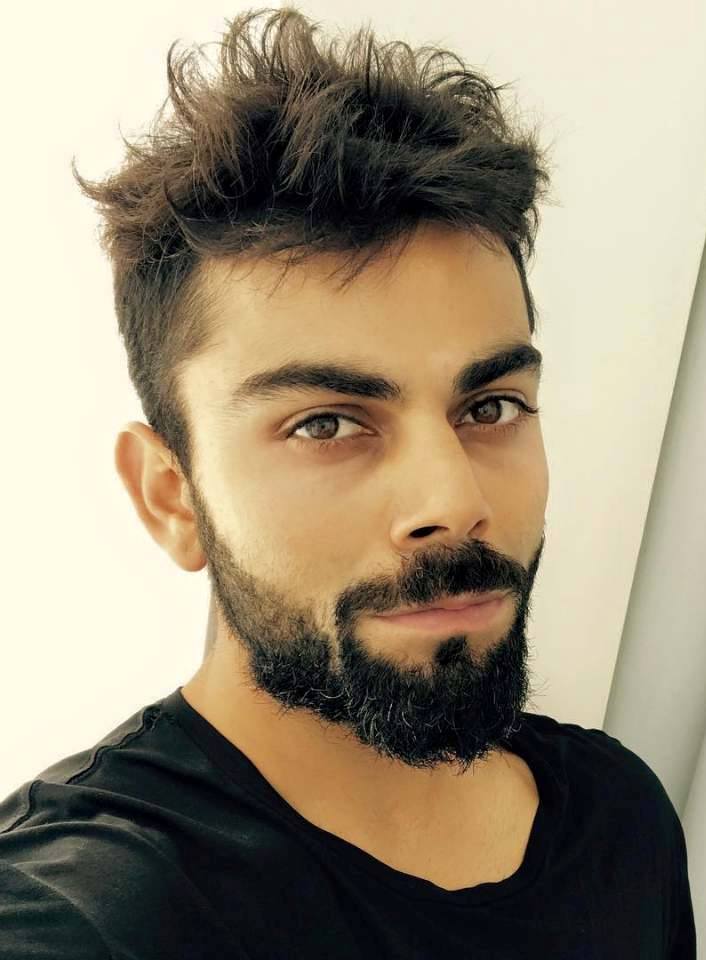 Receding Hairline Crew Cut
There was a phase when all the team members of the Indian cricket team had attained this look and a similar hairstyle. The receding hairline crew cut came into a trend after the win of the world cup and during the 2013 champions trophy.
The hairstyle became very famous though and still many cricketers and people are following it, but we feel that this hairstyle didn't Virat as much as others did.
Undercut
This was the hairstyle or shall we say this was the hair that took Mr. Virat Kohli to meet his soulmate, Anushka Sharma. The hairstyle came when he was about to shoot for an advertisement for a shampoo that also featured the actress.
During this period of time, the duo came to know about each other more and thus they have married now. We can say that the hairstyle of Virat played a huge role in his marriage also.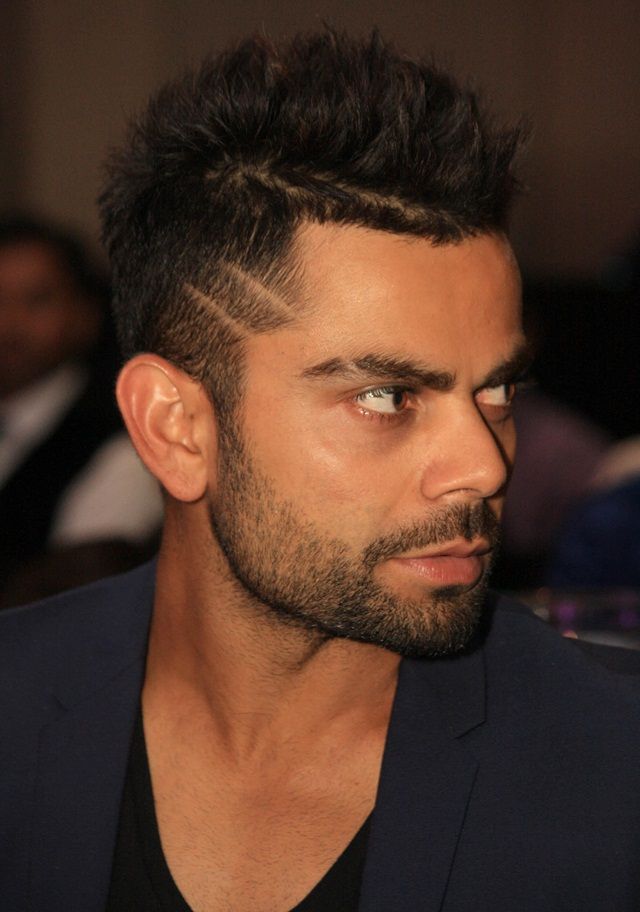 Line Up Side Parting Short Hairstyle
This is the most common hairstyle among Indians. From birth, Indian moms style the hair of their children in the same way.
We are not sure whether they would be aware of the name of this hairstyle which is line-up side parting short hairstyle. This hairstyle of Virat came when he became a bit more responsible as a cricketer and a little less aggressive.
Short Fade Hairstyle with Beard
Most of the time when Virat is seen on Social media or in some live sessions, he is seen in this look. He tries to keep it simple nowadays which makes him look more adorable.
His dressing sense, his charming smile and his communication ethics make him one of the most stylish and good-looking sportspeople ever.
Layered Medium Haircut
This is my personal favorite and is currently trending throughout India. We are not sure whether people are following him or other celebrities with similar hairstyles but we are sure that he is looking better than all the celebrities with a similar hairstyles.
The beard that he has, makes him unmatchable in terms of good looks. The hairstyle came out when he shot for his endeavors with Audi.
Slick Back Short Hairstyle
According to us, Virat shouldn't have kept this hairstyle at all as it didn't suit him at all. However, if we talk about the hairstyle, the hairstyle is really famous throughout the world. Maybe a little bigger puff and a little more length could have made it look better on Virat.
However, the same hairstyle looked perfect on many other celebs so one can opt for this hairstyle as well if he wants to copy someone's hairstyle.
Short to Medium Haircut With Glasses
This is a perfect haircut and a hairstyle for Virat as for us this is the best for him. He can use the same in an official function as well as in casual functions. It is making him look hot as well as also maintaining his chocolaty boy image.
Mostly Indian skipper Virat Kohli uses Oakley's glasses however, during some photoshoots, he is seen wearing other branded glasses as well.
Line Up Side Parting Hairstyle
Currently, Virat Kohli is carrying this hairstyle and we don't think he will change it for a while as he is married now and maybe like all men he too would have to take permission from his better half to change his looks.
About the hairstyle, a kind of faded sides and perfect puff in the middle makes it best suitable for every youngster around the world.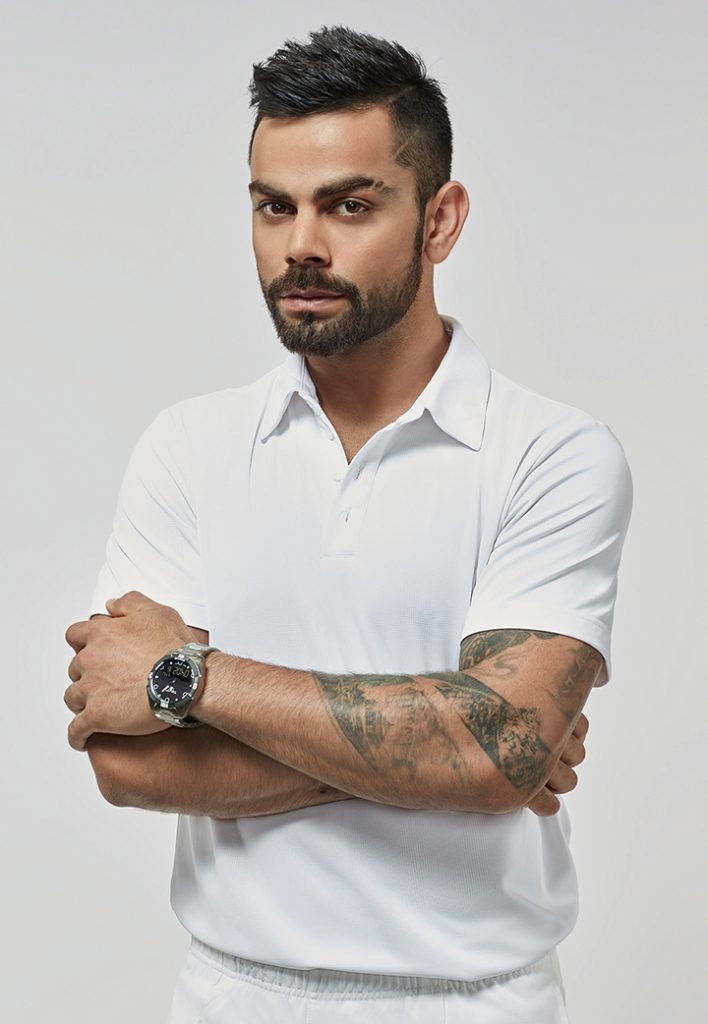 Virat Kohli has some serious fan following around the world. This fan following contains a lot of kids and youngsters, so he has to be very specific about his looks as he does not want anything bad to be followed by this generation.
Due to this only, he doesn't consume any soft drinks, alcohol, and he doesn't even smoke. All this makes him a perfect role model for today's youth. Virat Kohli hairstyles are some of the best range of hairstyles till now and one could easily copy any of them and try to look like him.
However, if you want the extra charm on your face like him, you should also be having the kind of beard like he is having.