If you are aging gracefully and still want to stay in style, then do not stop the natural growth of grey hair. In recent days going grey is not anything to feel embarrassed about. Instead of this embrace your grey hair and make it your fashion statement.
If you can get a proper hairstyle according to your face shape or hair volume, then grey hair is the coolest thing that happened to you ever.
Grey Hairstyles for Men
If you cannot believe this fact, just check out the young guys who are in love with the grey color and dyeing their hair with it to flaunt the stylish and smart look. In fact, some stunning hairstyles for men with grey hair can shave off some years from a guy's real age.
It surely makes them look youthful and young what they feel from the bottom of the heart. So, it is time to pick up the best one for you from the list of these trendiest Grey Hairstyles for Men.
Undercut Slick Back
If you are in love with the rough and tough look, then you can try this look for once. To get this look at first, you have to get the undercut hairstyle.
After this, you will get shaved side part of the top part full hair. Take a sleeked-toothed comb and sweep it towards the back.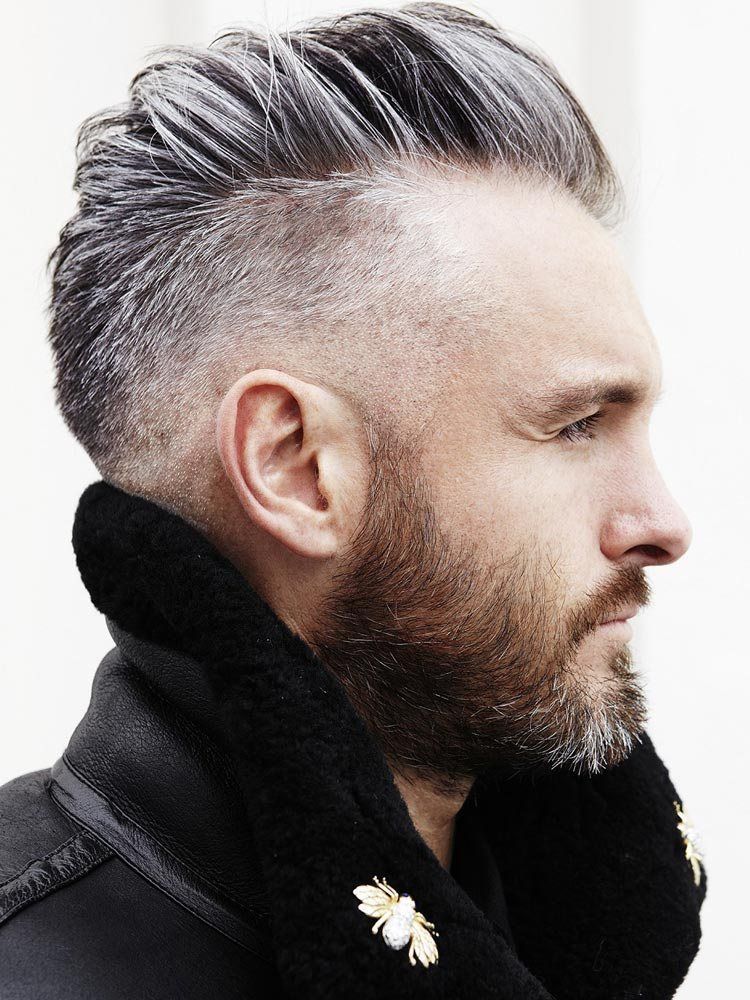 Short Pompadour
If your age is not stopping to take steps, then you put up some new hairstyles to look younger forever. If you want to wear this hairstyle then, shave both of the sides of your head properly.
After that, take all the hair of the top portion and make a stunning pompadour with the help of a comb and hair-setting spray.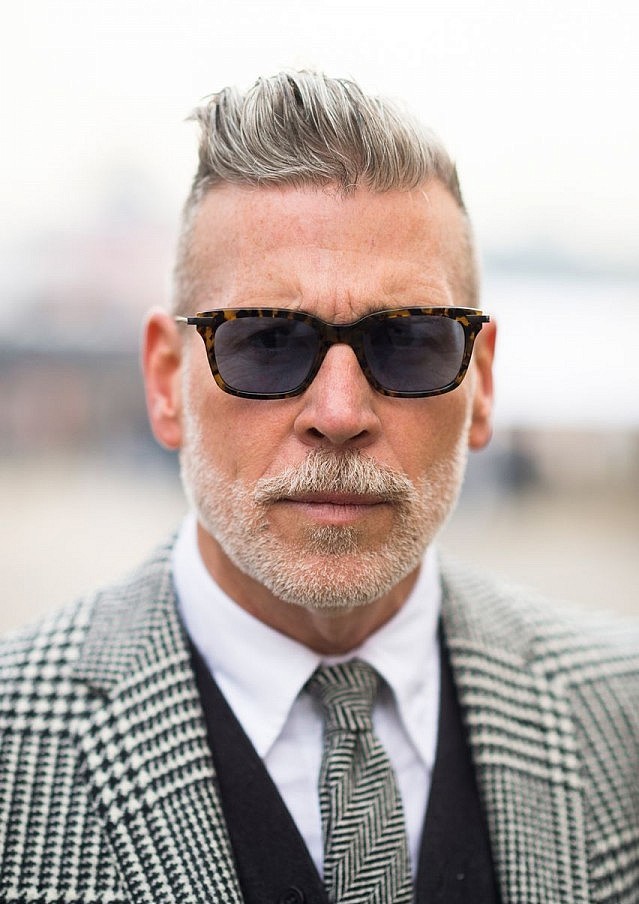 Side Part Haircut
The oldies, who love to stay extremely simple in terms of look and attire but want to get an attractive appearance, can have this hairstyle. If you are willing to get this hairstyle then just make a side parting and comb it properly.
Messy Haircut
Many middle-aged men love to keep gray hair from getting a wise look. If you are on that list, then this hairstyle is for you.
For having this hairstyle at the very first, you have to make a mid-side parting. Comb your hair lightly and leave them to get a messy look.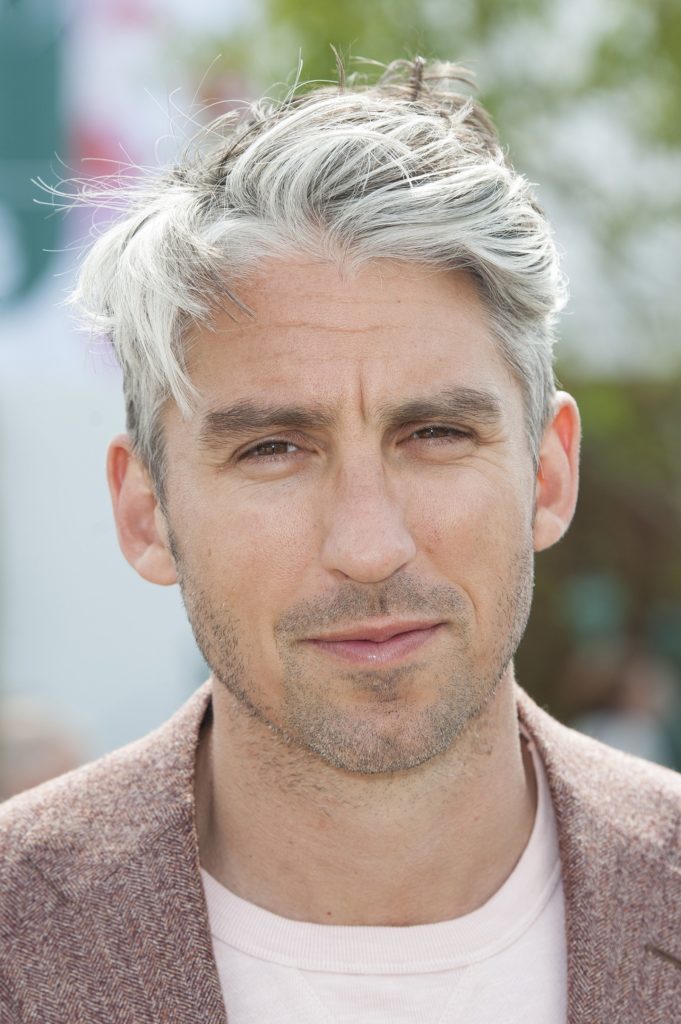 Spiky Haircut
Men of any age can wear this look. If one can carry this look properly, they will surely draw everyone's attention at a glance. If you want to get this hairstyle, make the double side parting.
Comb properly the hair of both the sides. With the hair of the middle and top portion make spikes and gets a stunning spiky look.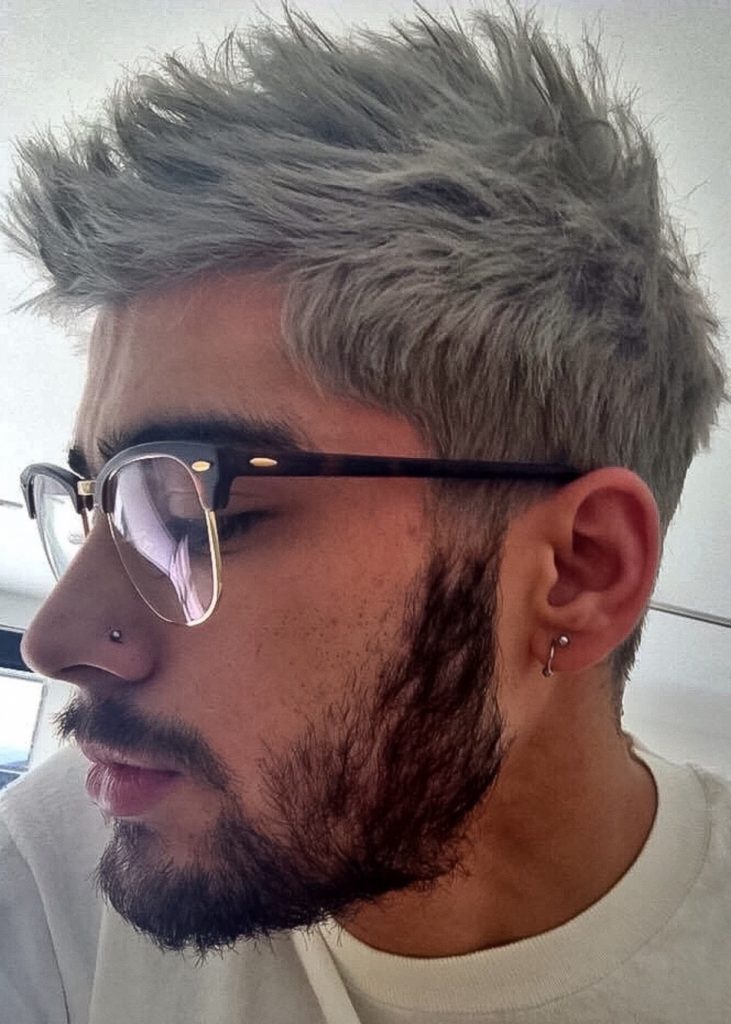 Side Part Slick Hairstyle
If you are an oldie but still want to get a glamorous look, then try this hairstyle. For wearing this hairstyle, you do not need to spend a lot of money or time. At first, make a side parting and sweep your hair aside. Use any hair setting spray to hold the look.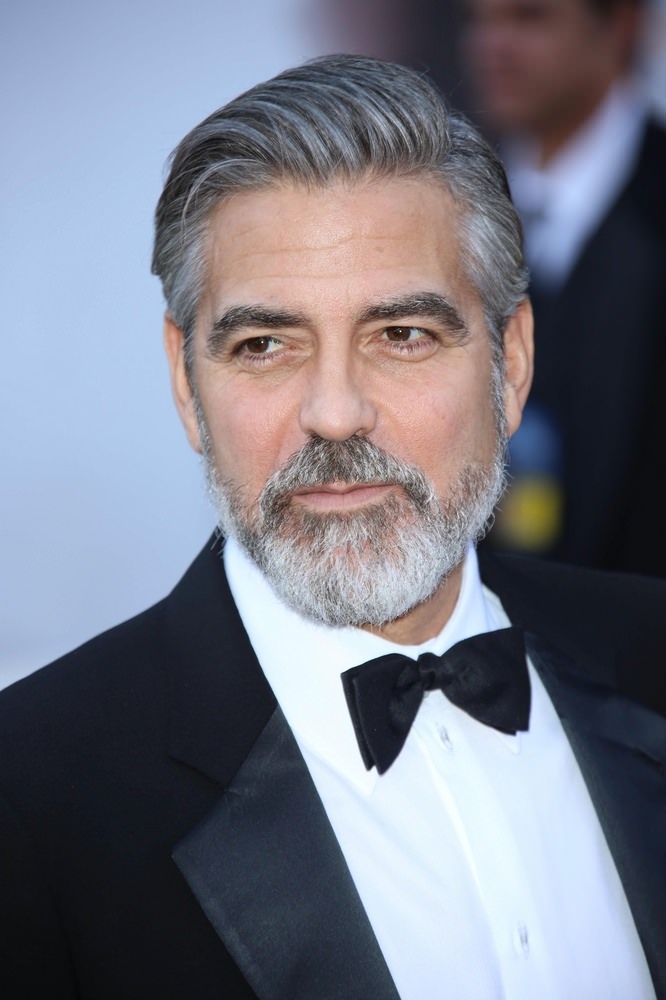 Crew Cut
The men who mostly prefer to stay neat, clean, and free must try this hairstyle for a change. To get this hairstyle at first, you have to trim your hair in a very short length.
Only some string of hair will be long in the front. Sweep then perfectly with a comb and set the look using any spray.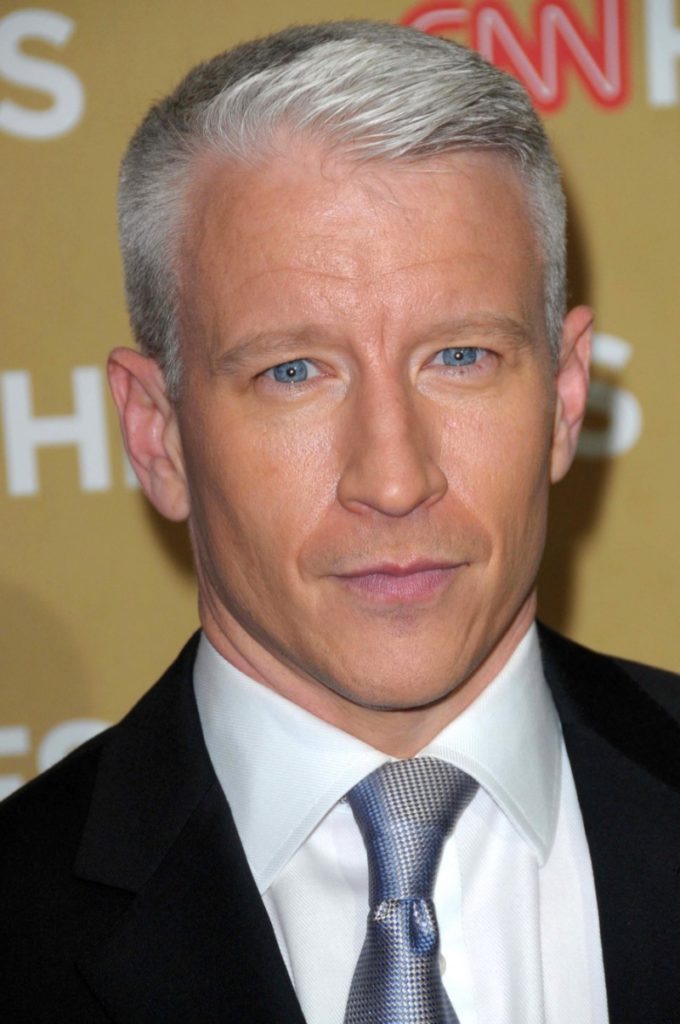 Funky Quiff Hairstyle
This style will look the best for the young or mid-aged guy who loves to dye their hair grey. To get this hairstyle in the beginning just chop off the hair of both sides.
After that with the hair of the front part make a quiff and by using any pomade hold this look perfectly.
Tapered Wavy Hair
Men of any age can wear this look to create a sensation. When you wish to get this hairstyle, remember, that your hair color must be grey or silver in this case. Because it looks best on that only.
In this hairstyle, both sides will be perfectly trimmed. Only the top and the front part will have long hair. With that, you can make the tapered wave at the front.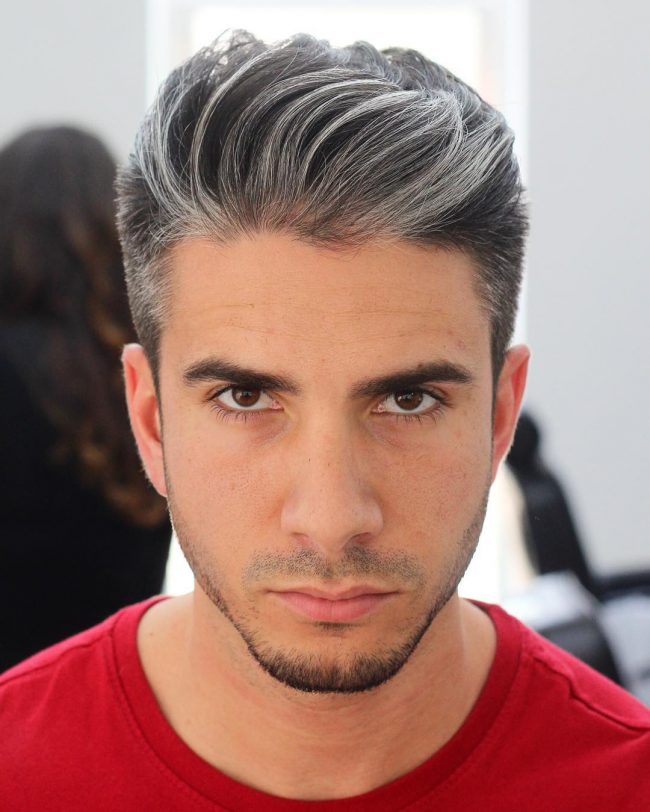 Long Curly Hair
There are a lot of men in the world who love to keep long hair still in old age. If you also have a soft corner for this then try this hairstyle for once. To get this hairstyle, you must have long and curly hair. Just comb them perfectly to bring the best out of this look.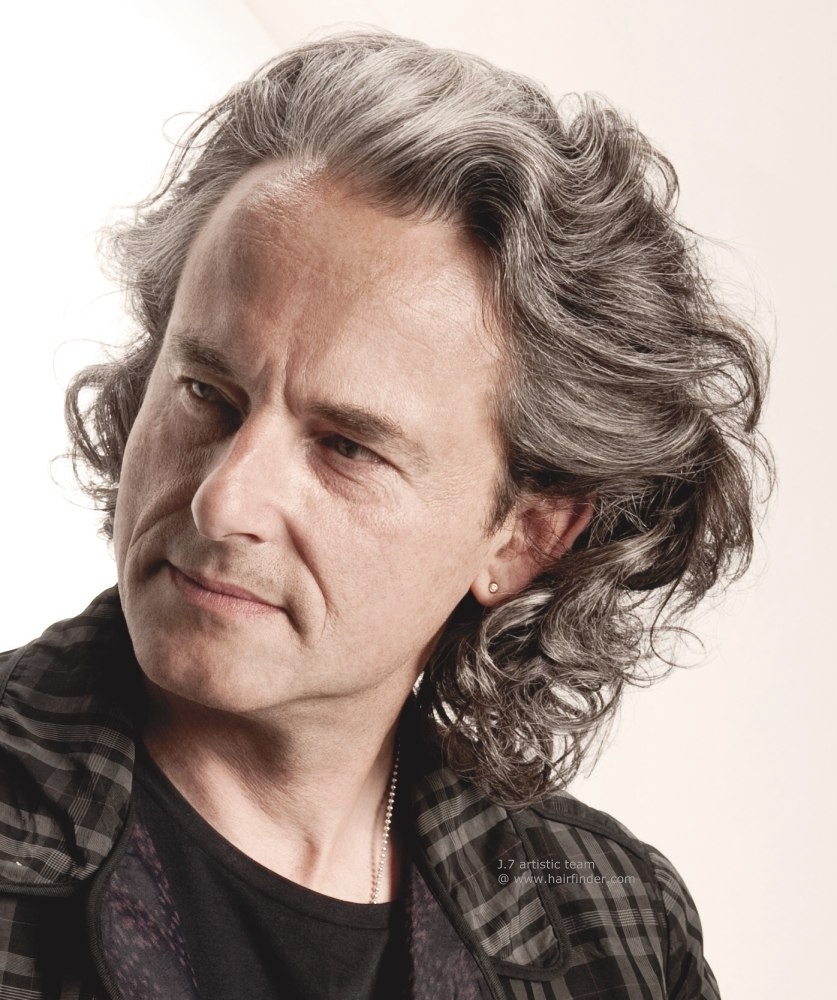 Skin Faded Spiky Haircut
This skin faded hairstyle will be appropriate for young-aged guys with grey hair. Even oldies can also have this if they can carry it properly.
In this hairstyle, both sides will be faded in some layers. Only the top portion will have long hair. You can give your hair a spiky look with the help of any pomade.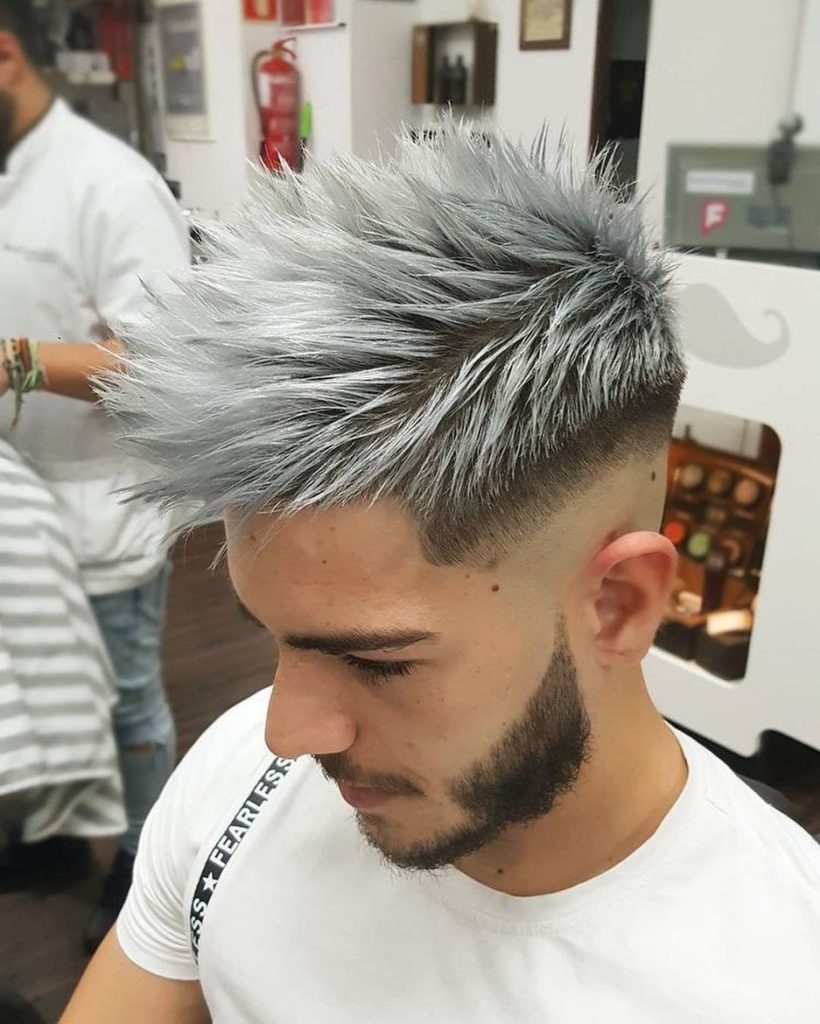 Messy Fringe
If you truly love some outstanding hairstyles with grey hair, then this hairstyle can be tried once. To have this hairstyle, you must have a thick and well amount of hair. This is a very easy-to-wear hairstyle.
You do not have to spend a lot of money or time to get this hairstyle. Just make a side partition and comb your hair aside for the best result.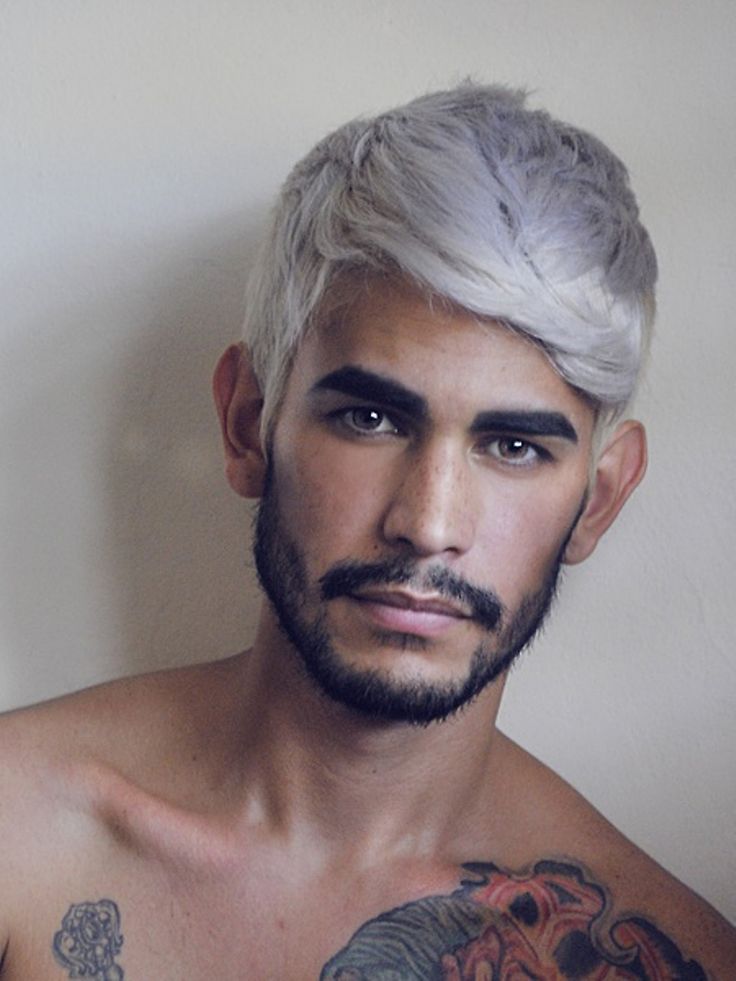 Older Men Hairstyle
This particular hairstyle is absolutely perfect for old men who want to look classy and glamorous at the same time.
If you also want to have it, sweep all the hair towards the back. Only the hair of the front part can be spiked to add some points to the look.
Quiff Hairstyle
Some men want to look bold and hot along with grey hair. For those, this hairstyle is absolutely perfect. If you desire to have this, shave both sides at first.
After that, with all the hair on the top part make a high quiff. Use any pomade to hold the hairstyle perfectly. You can also keep a little amount of beard with this look.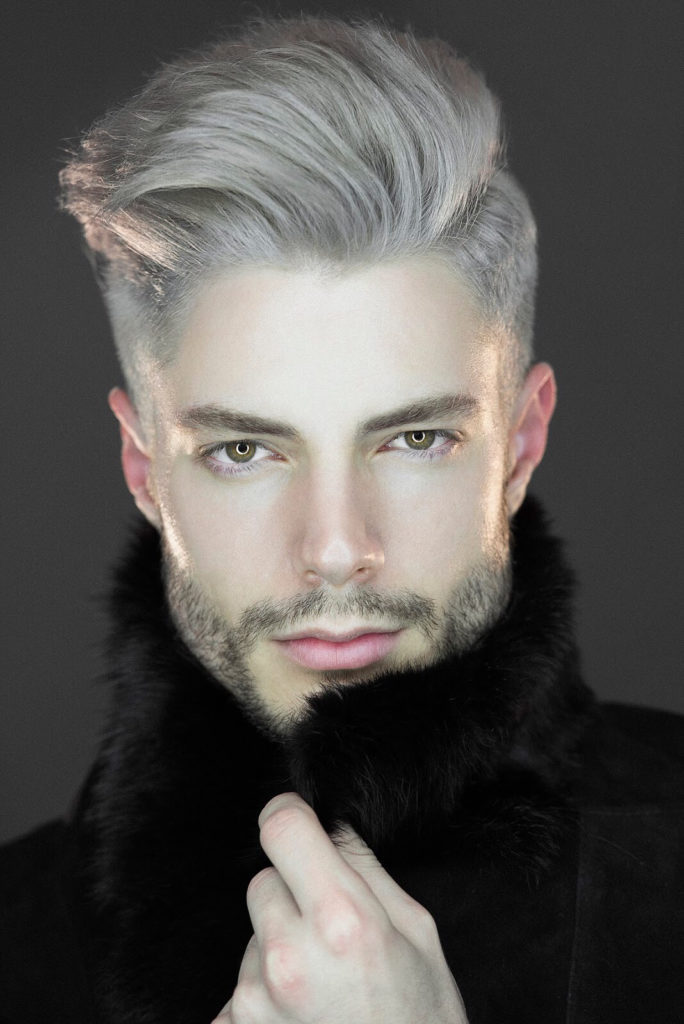 Korean Hairstyle for Men
Korean hairstyle never fails to impress others whether you are young or old. If you also have immense love fir, this hairstyle asks your barber to chop it with some medium bangs.
Make a side partition and sweep them asides. Keep some fringes at the front to enhance the beauty of this stunning look.
Side Part Medium Hair
This is one of those hairstyles where you do not have to spend a lot of money or time to get the hairstyle to the exact. For wearing, this look makes a mid-side partition in your hair and combs it nicely. You can use any hair gel to set the flyways.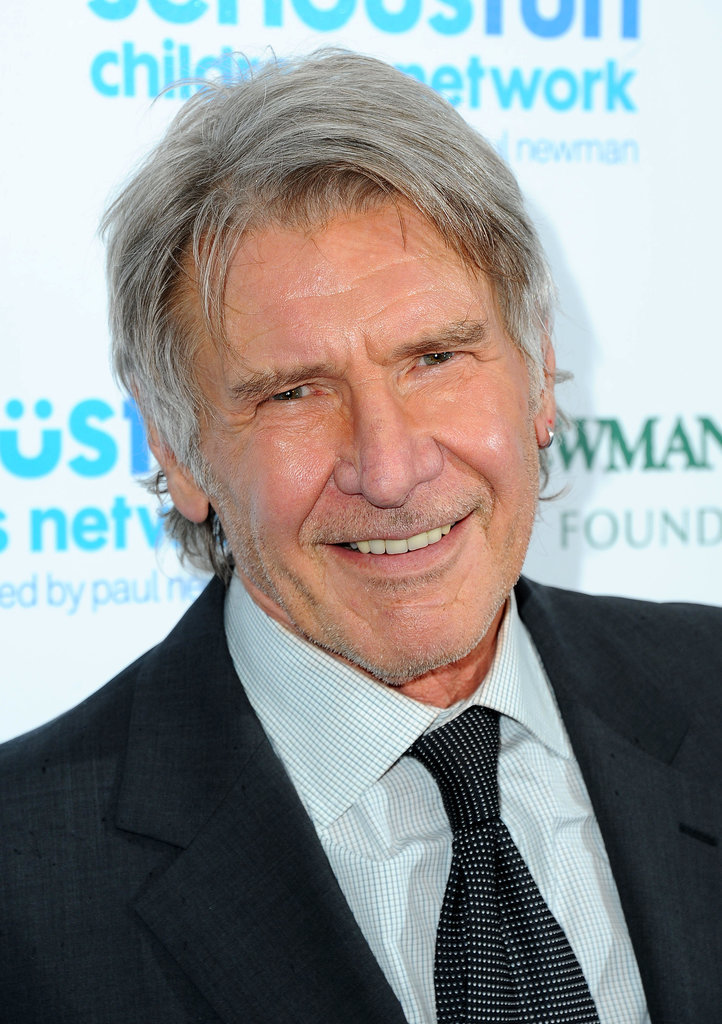 Receding Hairline
There are so many people who are aging gracefully but suffering from receding hairlines. Still, they want to get a glamorous and attractive look.
For those, this hairstyle can be an appropriate one. To get this hairstyle sweep all the hair towards the back. Keep some little hair in the front to hide the receding hairline like magic.
Side Swept Highlighted Grey Hairstyle
This hairstyle is no doubt a very attractive one to draw everyone's attraction. If you want to get it, this hairstyle makes a side partition.
After that, sweep them at the sides. To bring the best out of this look, you can get some highlights on your hair with grey or silver color.
Edgy Grey Hair
This hairstyle is most appropriate for young guys or middle-aged men. If you want to get this particular hairstyle, make them grow longer.
In this hairstyle, both the sides and backside will have the shortest hair. The top and the front part will have longer hair. It will give you an edgy look with long bangs.
Slicked Back Undercut
This hairstyle is absolutely different from the others on this list. In this hairstyle both the sides will be faded and trimmed with the razor.
The middle part of the hair will be slick brushed towards the back. This slick back with an undercut will get countless compliments along with a beard and mustache.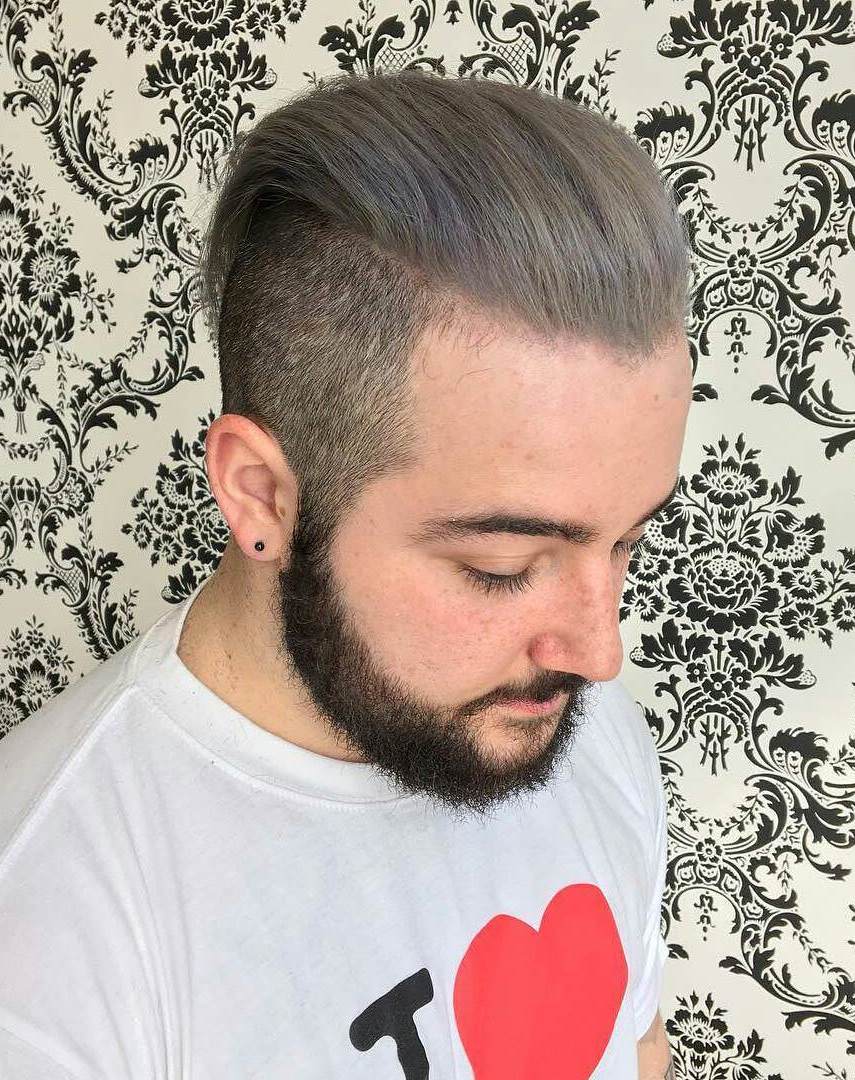 Pompadour with Full Beard
If you are aging with full grace and want to stay in style perfectly, then this hairstyle is absolutely approach for them. If you want to put on this hairstyle, then shave off both sides.
With all the hair of the middle part make pompadour on the top. If you want to bring the best from this look then, keep a full beard with this.
Wet Slicked Back Haircut
This hairstyle is extremely bold and provides a hot look. To get this hairstyle, you have to make a side parting. Sweep all the hair of the smaller part aside.
Take the hair of the top portion and make a small quiff or apply the spiky style. The rest of the hair will be brushed towards the back with a slick toothed comb.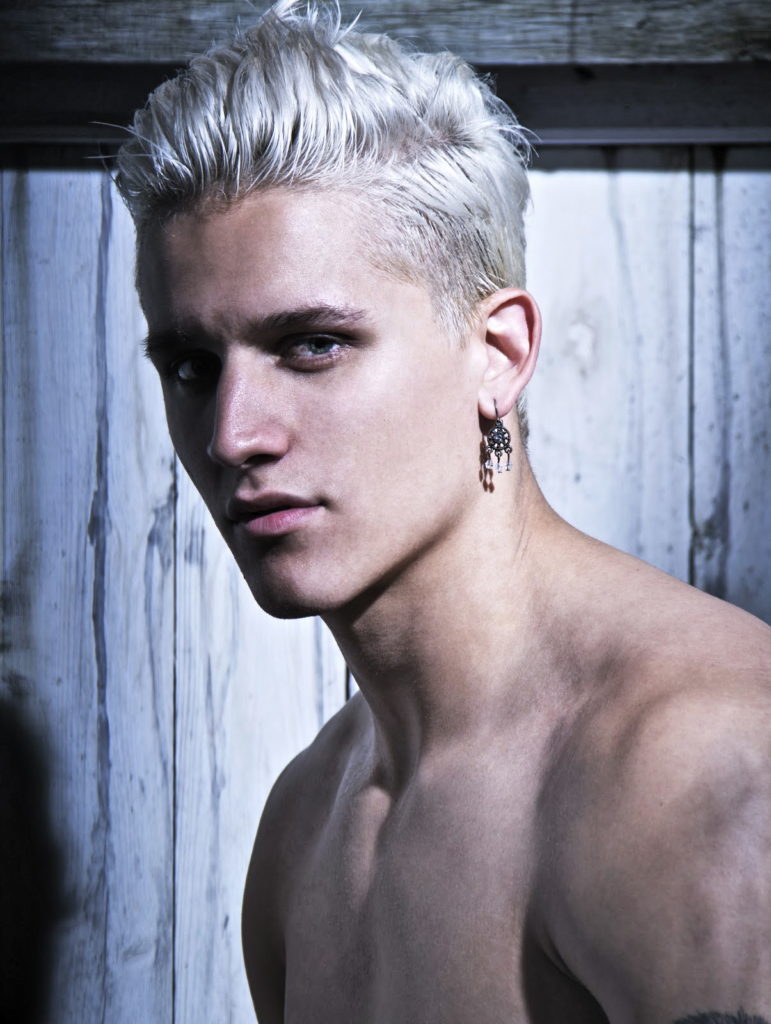 Blowout Hairstyle
This hairstyle suits all age groups, whether young or old. Use a blow dryer to give volume to your hair. Use hair styling products to define your hair and give it texture.
The hair should have a light, airy look, so don't overdo it with styling, or you will dampen your hair. A neat goatee and eyeglasses give you a mature and sharp look.
Grey Bro Flow
Greying hair need not be boring. Go for the sleek and charming brow flow. Brush your hair back loosely and let them flow in a relaxed way.
This hairstyle is all about Maximizing the volume and is suited for thick hair. A thick beard and mustache give you the perfect bossy vibe. The Salt and pepper look adds to the charm of this hairstyle.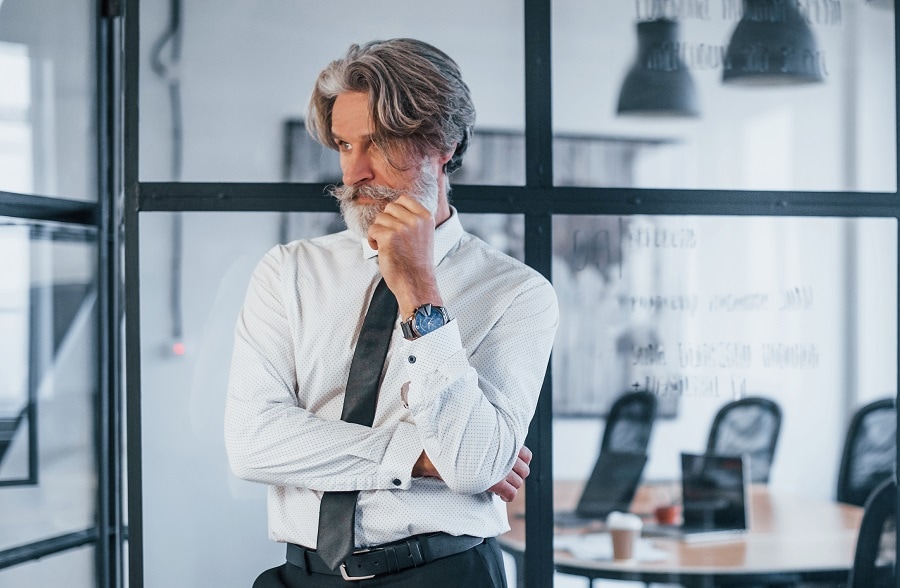 Brushed Up Hairstyle
If you enjoy short summer hairstyles, this is the style for you. This style is suited for men with round faces as this hairstyle makes them look smarter and alluring.
Use hair gel to keep your hair neatly in place. This hairstyle can fit in both casual and professional events. A short beard goes with this style very well.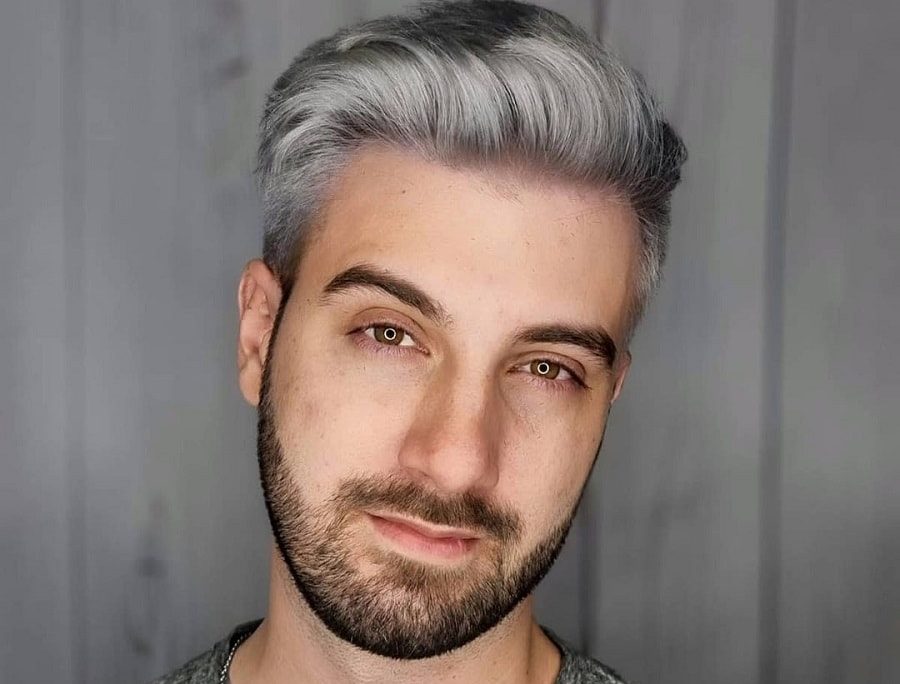 Brushed-Up Pompadour
Unique and unusual, this look will make you the one among many. This hairstyle gives you a confident and wise look often attached to men with long beards.
The Salt and pepper look give new dimensions to the hair and beard. Use strong hair wax to set the pompadour at the end. Use a boar bristle brush to get a smooth look.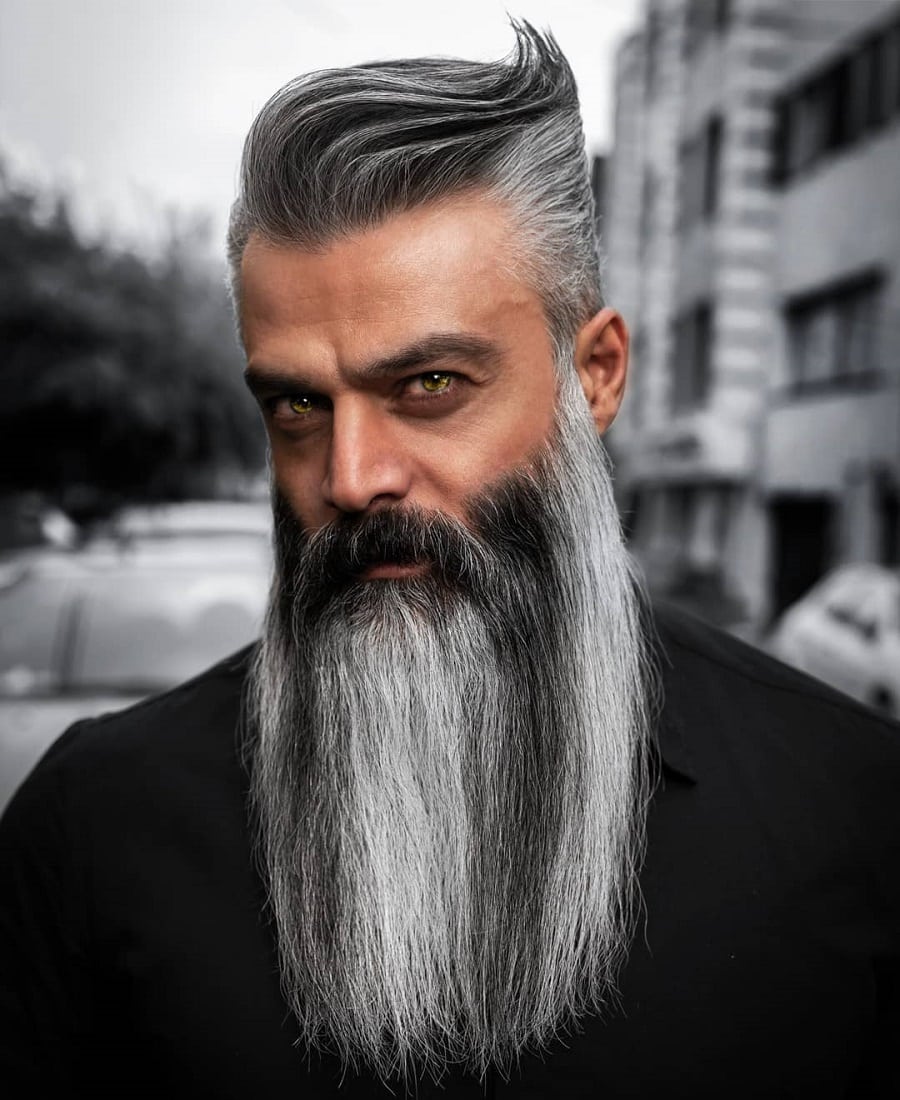 Comb Over Taper Fade
Among Grey hairstyles and haircuts for men, this is a conservative style strictly for a professional environment. With short tapered sides and long hair on the top, this haircut is a perfect white-collar worker style.
A short well-groomed beard and a mustache give a manly appearance. Greys become an advantage as it highlights the smooth texture.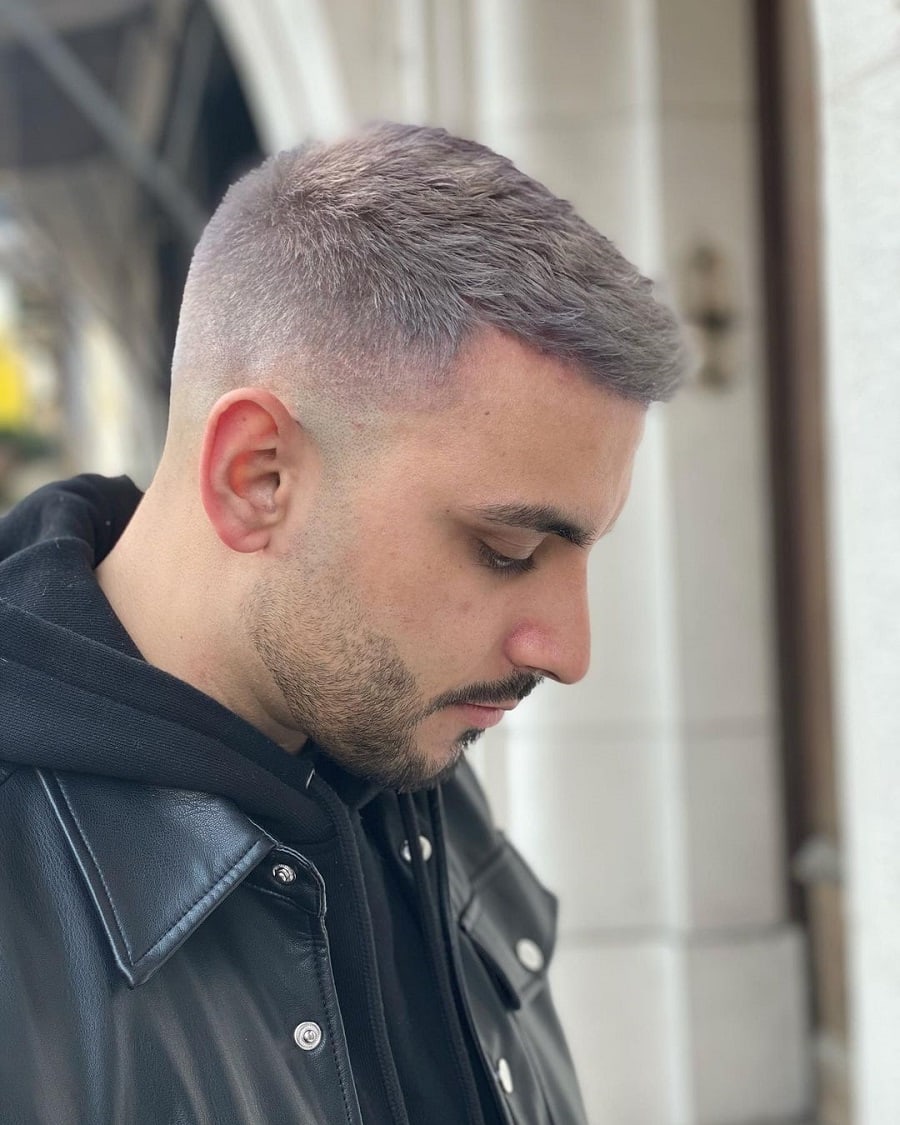 Short Side-Swept Bangs
Bangs can make any hairstyle look dramatic and youthful. This hairstyle is best for straight and thick hair with a silky texture. This style gives a twist to the straight bangs.
Long hair is styled and trimmed so that it covers most of your great forehead but also makes your cheekbones prominent giving a slender look to a round face.
Messy Short Waves
If your hair is naturally wavy try a short cut, long enough for a wave or two and style them in a minimalist quiff rather than combing them out.
The waves with greys will create a messy yet striking look that appears neat and polished. Style your hair up and off the face by using hair clay.
Side-Parted Airy Style
This hairstyle Grey hairstyles and haircut for men is most simple and low maintenance. Give a slight lift at the roots and use a blow dryer to add volume to the hair.
The hair on the sides is tapered short. A short, neatly maintained beard and mustache complete this casual, ever-ready look.
Symmetrically Spiked Grey Hair
Symmetrically spiked hair goes well with straight coarse hair. In this hairstyle, the fade merges well with the spikes as it cut along the direction of hair growth. The gray spikes with dark roots give a contrasting look.
High Silver Quiff
A quiff has become popular among men of all ages. Long hair is ideal for this hair. Similar to the pompadour, the quiff gives a soft and smooth look. The quiff is often paired with side fades to create volume at the top.
So, all you need is to select a great style from the good Grey Hairstyles for Men like the slick back undercut or classic side part and many more. Except for these, you can also keep some locks and be sure that they will make you appear trendy instead of old.