Asian men have amazing hair that has great textures, lengths, volume, density, and more. Styling this hair is great as it is easy to work with. There are amazing hairstyles that look great on these men.
These hairstyles communicate their personality, sense of style, and fashion. They are excellent and trendy. The Asian hairstyles for men bring the masculinity of the men to the surface.
Asian Hairstyles for Men
There are those that bring their neatness to the surface while others give them the rough edges that they need to show off once in a while. Since they tend to have fuller and gorgeous hair, it is easy to come up with some of the best hairstyles.
All one has to do is to be creative and be willing to try new looks. Some of the styles that I am talking about include the following. They are breathtaking, flattering, and unique to Asian men.
Medium Messy Korean Hairstyle
The most outstanding and attractive thing about this hairstyle is the hair volume and the hair volume. It is the perfect hairstyle for people with round faces.
Being a medium messy hairstyle, it has its elegance and sophistication in place. It falls wonderfully over the forehead and you can see the side is lightly parted.
This is done by combing the hair on the side down while the one at the top of the head towards the forehead. The length is perfect although you can make it a little shorter. If it is longer than this, you will not be able to see clearly.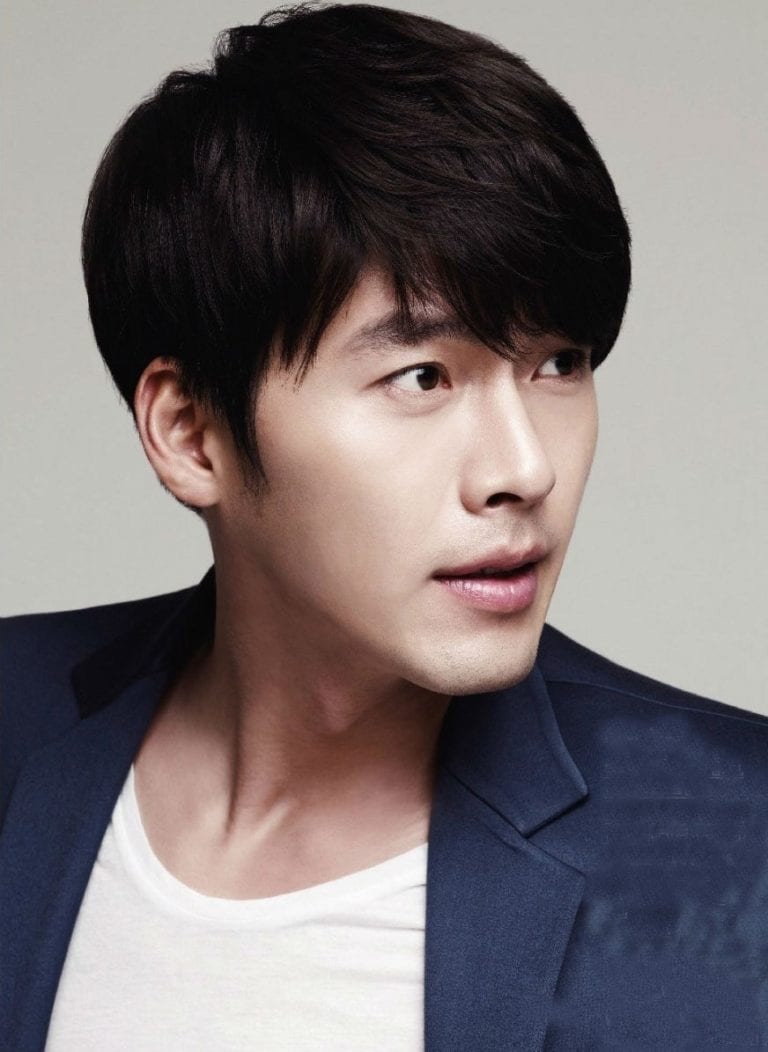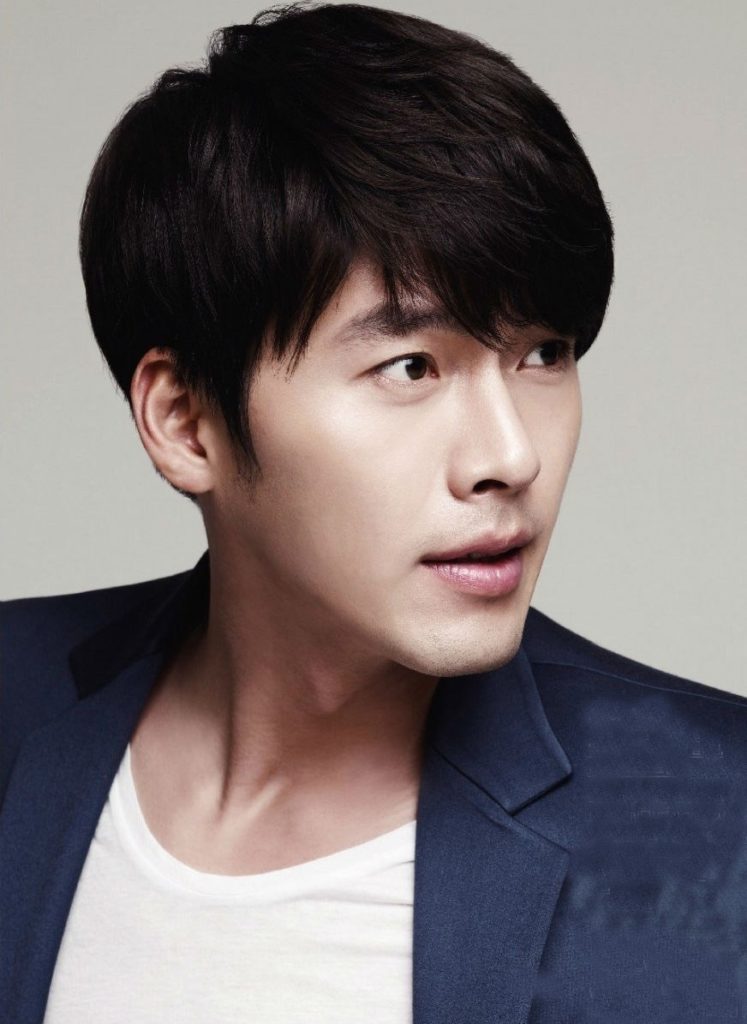 Funky Razor Cut Hairstyle
This hairstyle is funky, stylish, trendy, and fun. It is perfect for younger men. The hard part haircut on the sides makes the hairstyle more gorgeous. The razor cut adds to the beauty of the style.
Comb the longer middle part towards your face then comb the front part off your face but let it sit off of your forehead. With the right hair cream or gel, you can achieve this look.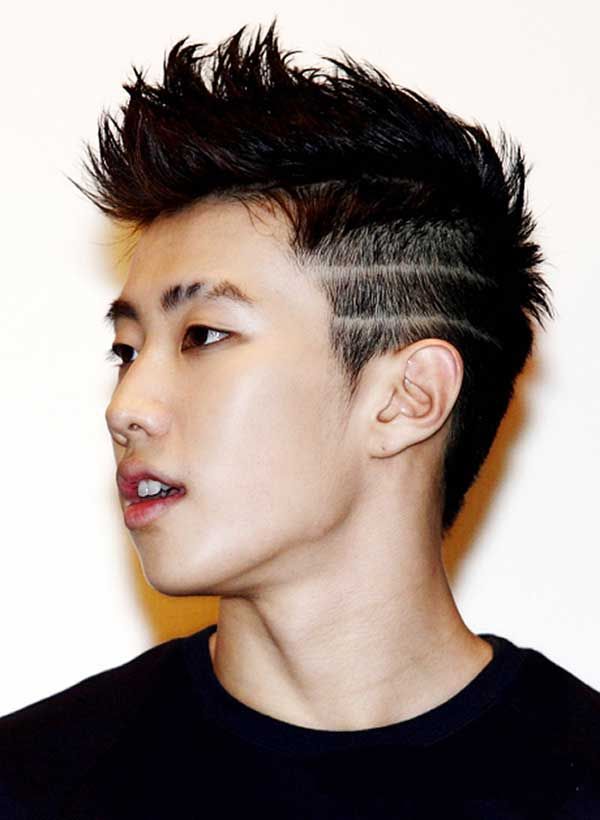 Messy Pompadour Haircut
The pompadour haircut has grown very popular and has been adopted by Asians. This hairstyle has the front part of the middle section of the hair swept up and sometimes the sides and the back. This messy version is more edgy and funky.
The length of the sides is slightly shorter and faces downwards towards the ear. Maintaining this look is not difficult as long as you have the right hair products to keep the hair volume high. It is a perfect casual look. If you make it a little neat, it can pass for an official look.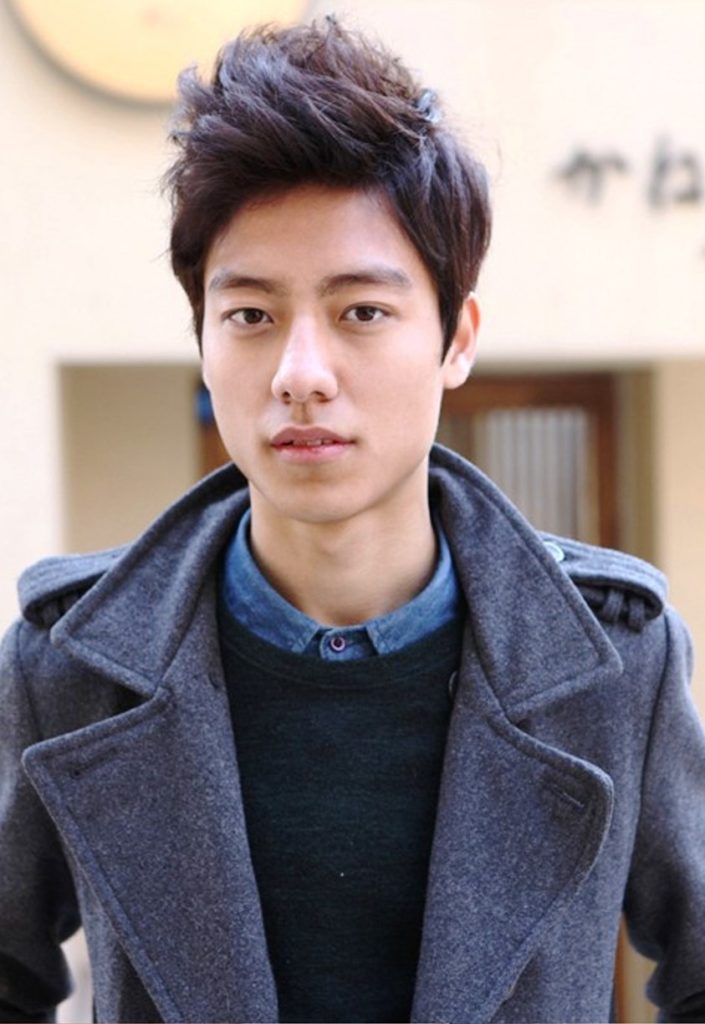 Side Part Long Hairstyle
This hairstyle is simple and very flattering. The hair length can vary but it cannot be shorter than this or it will lose the element that makes it fancy. Using a hair comb, part the hair on the side. Comb each partition downwards towards the ear.
This is a perfect style that can be worn for casual and semi-casual duties. It is easy to maintain and is not complicated. It is an attractive look that will give you an edge.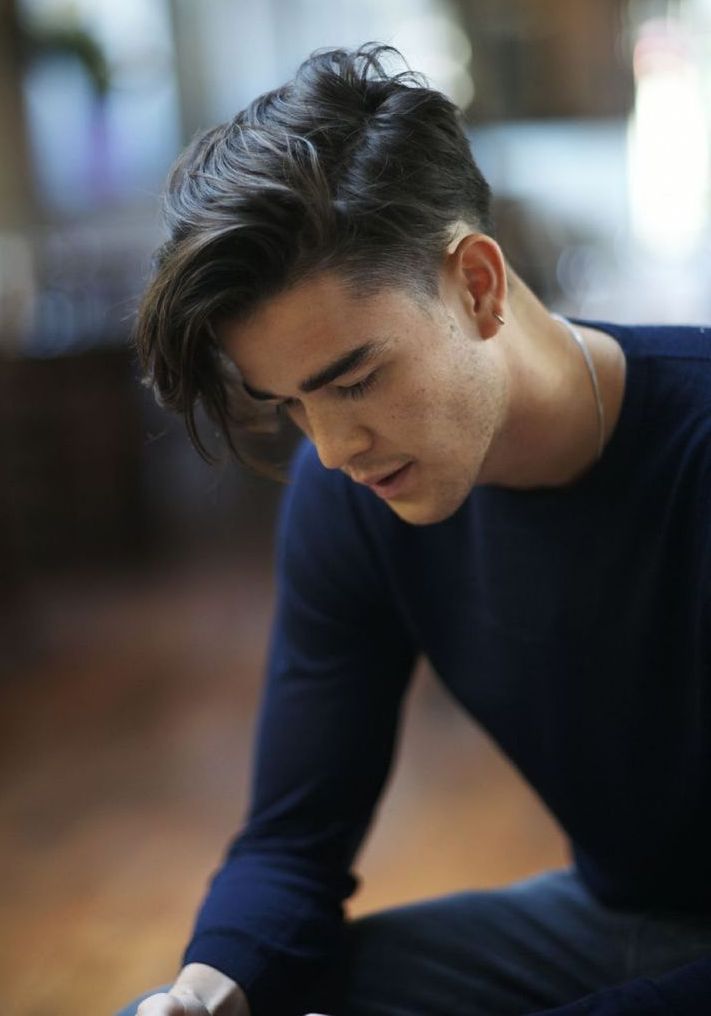 Slicked Back Short Hairstyle
Slicking one's hair backward is becoming a popular practice for Asian men. It makes it easy to maintain the hair in one position throughout the day. The slicked-back hairstyles will require pomade or wax so as to keep the hair in place.
This particular hairstyle features trimmed sides and it gives you that neat and clean look. it is a sleek look that is stylish and elegant. It can also vary but the concept of slicking the hair must be maintained.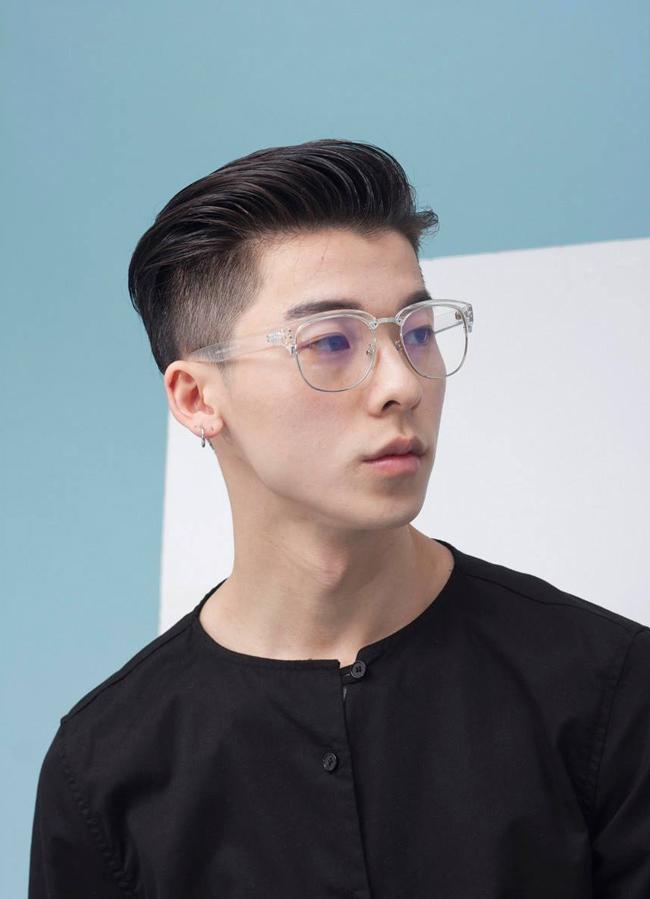 Ponytail Hairstyle
This is the perfect style for men with relatively long hair. It is edgy, funky, and unsophisticated yet stylish and trendy. Instead of struggling with the length, you can just tie it at the back of your head in a ponytail.
The hair is left lying over your forehead to the front and also the lower back of the head is not tied up. This makes it attractive and flattering as well.
It is a great hairstyle for casual events and for pulling an excellent street look. The volume of the hair is great. You will also need excellent hair sprays or other products.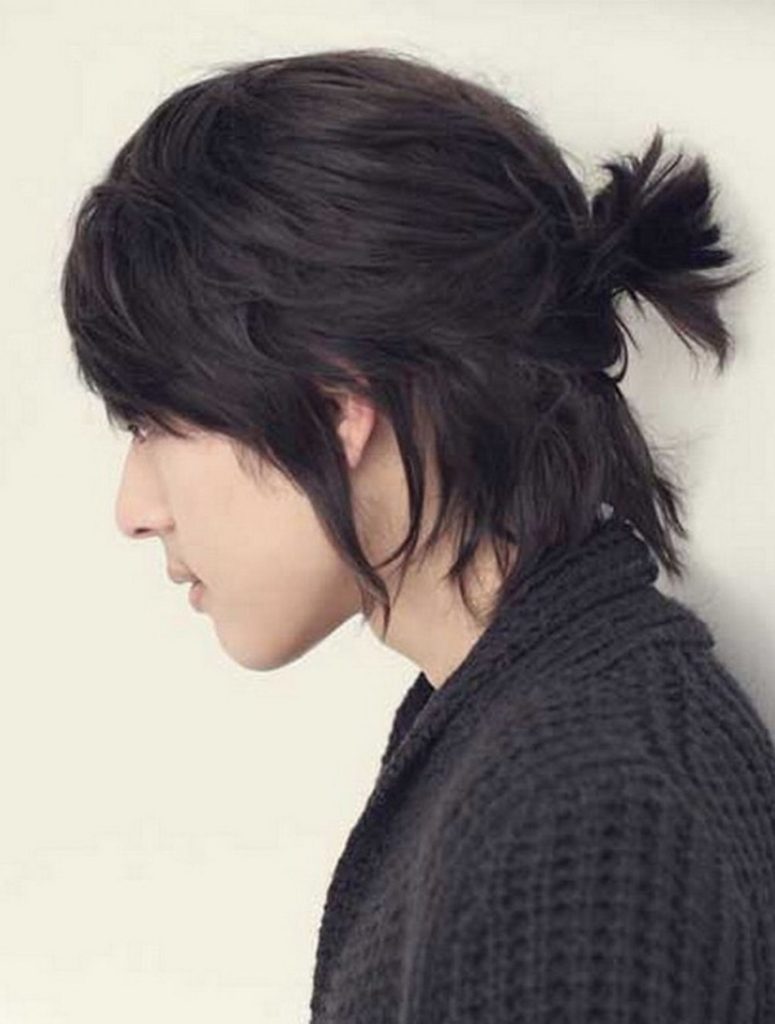 Long Messy Hairstyle
This messy hairstyle makes you look cool, stylish, and daring. The length is relatively long and the way it is combed creates a distinct look. The hair lies perfectly over the forehead and its length is perfect to prevent it from covering the eyes.
Hair at the sides should be combed downwards towards the ears. The hair at the back of the head should be combed towards the neck. The head at the front should be combed towards the forehead.
Take note that it should not be neatly done because this is just to align the hair. You can run your fingers through it towards the respective sides when spraying it to give it a messy look.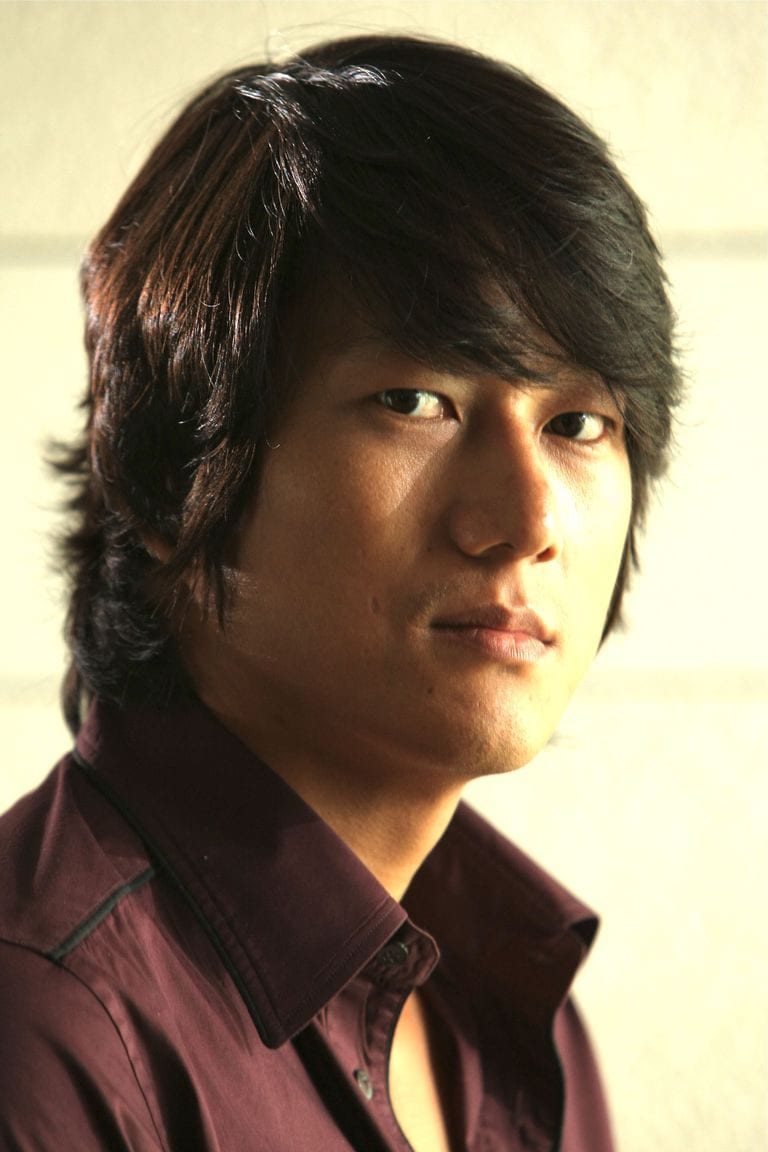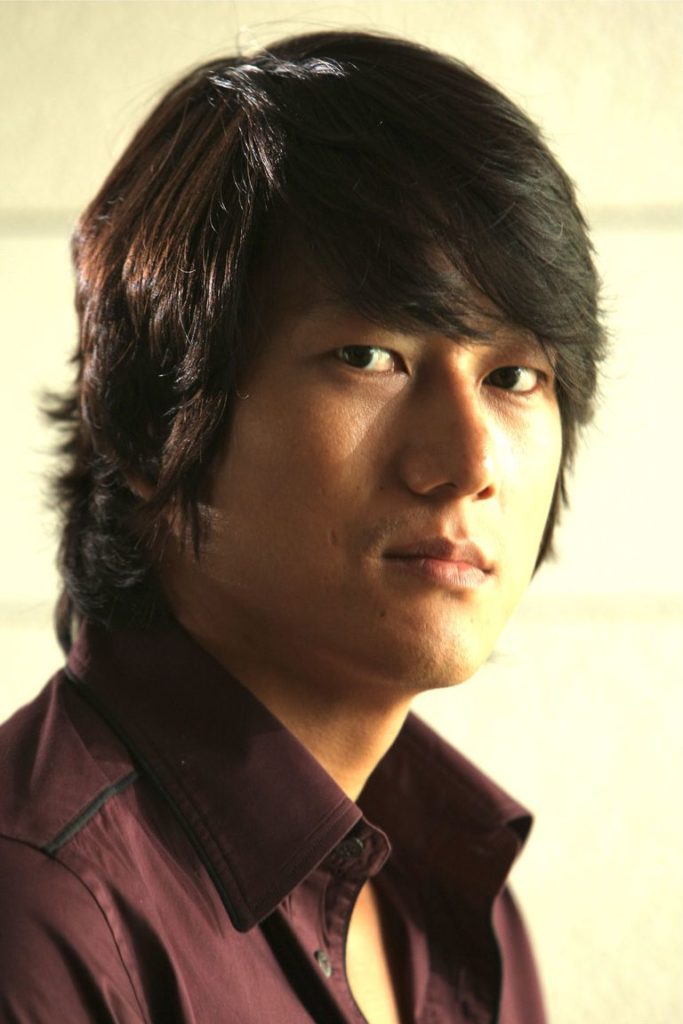 Side Part Casual Hairstyle
This is a perfect look and can fit both casual and official functions without any hesitations. This is a sharp, neat, sophisticated, and clean look that is amazing. The side part creates a clear and distinct hairdo which is very attractive. It is simple and excellent.
Use your comb to part the hair and comb it accordingly. It looks like a perfectly done comb over hairstyle. This hairstyle features the perfect hair length and it gives you a perfect gentleman look. Thick sideburns will go very well with this hairdo without a doubt.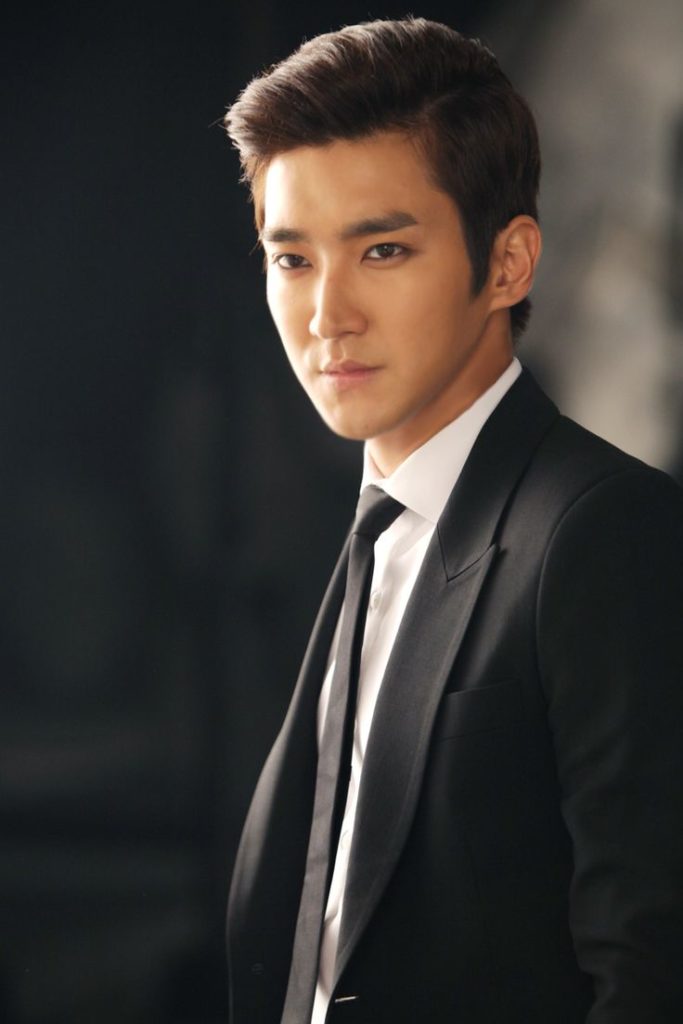 Medium Angular Fringe Hairstyle
This is a hairstyle that is perfect for people with round faces as it compliments it perfectly. The medium angular fringe has been well created and the length is perfect, the hairstyle is distinct, neat, and clean. It can pass for official activities as well as casual activities.
The sides and the back are shorted giving the look a nicely balanced outlook. It also gives you a youthful look. before you step out, comb it nicely and spray it; you will be ready to go. You do not need any sideburns for this look.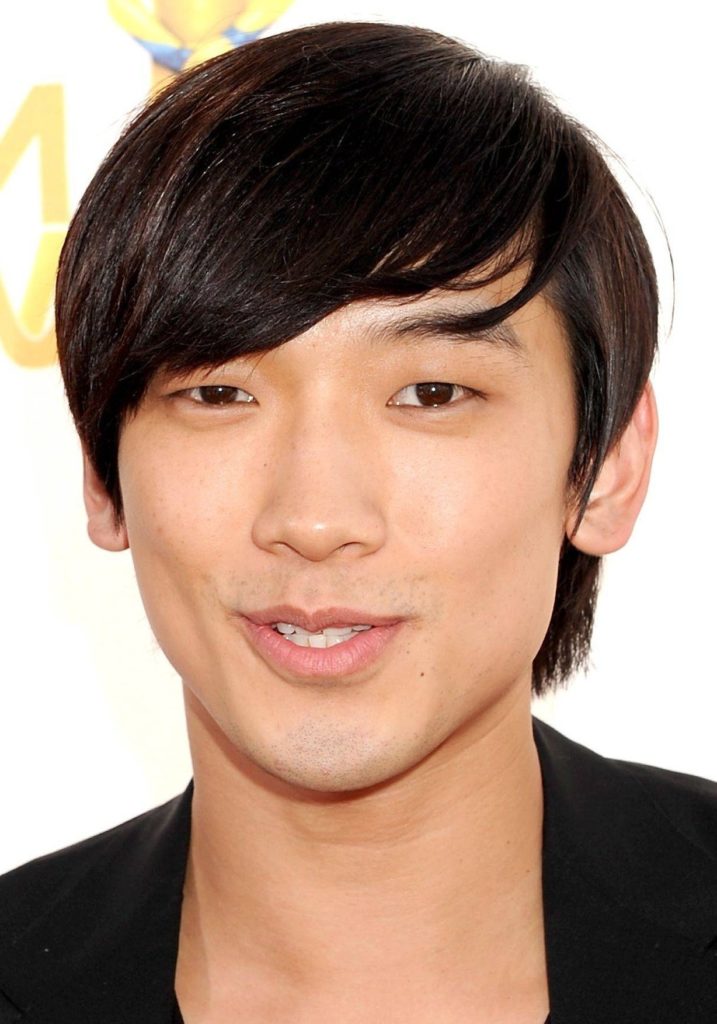 Korean Hairstyle
This hairstyle is breathtaking and excellent for younger men. It is casual and perfect for street styles. It has been nicely combed over the forehead with one side being longer than the other. it is messy and appears unkempt but this is what makes it stand out.
The length of the hairstyle can vary as well as how the haircut is done but it remains to be a fanciful and attractive hairstyle. Do cut the hair too short because you will not be able to get the look. Layering may come in handy.
Swept Back Casual Hairstyle
This hairstyle has trimmed sides and backs. But the top of the head has hair that has a longer length. The hair is groomed by sweeping it backward. It is an excellent look that can pass for casual and official functions without a doubt.
The shirt sideburns go a very long way to make this hairstyle appear more attractive. It is a neat and clean look that speaks of your excellence and perfection. The front part sits well off the forehead.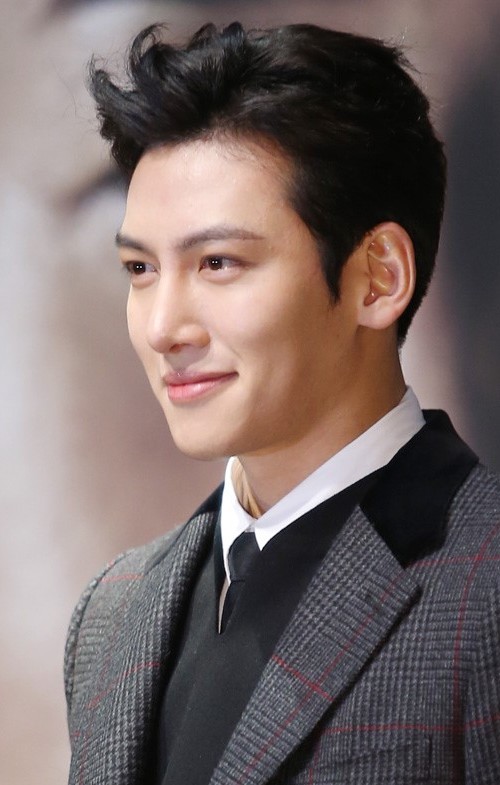 Spiky Short Haircut
Spiky hair is always attractive, trendy, and fun. It is a hairdo that many men love and it always looks great on all facial shapes. This hairstyle can vary depending on an individual and it is a great look for men of all ages.
The sides are shorter and the hair at the top of the head is brushed upwards to give it that perfect spiky look. Use the appropriate gel or hairspray to get this look. It is a look that you can wear for official as well as casual events. It is simple and sophisticated.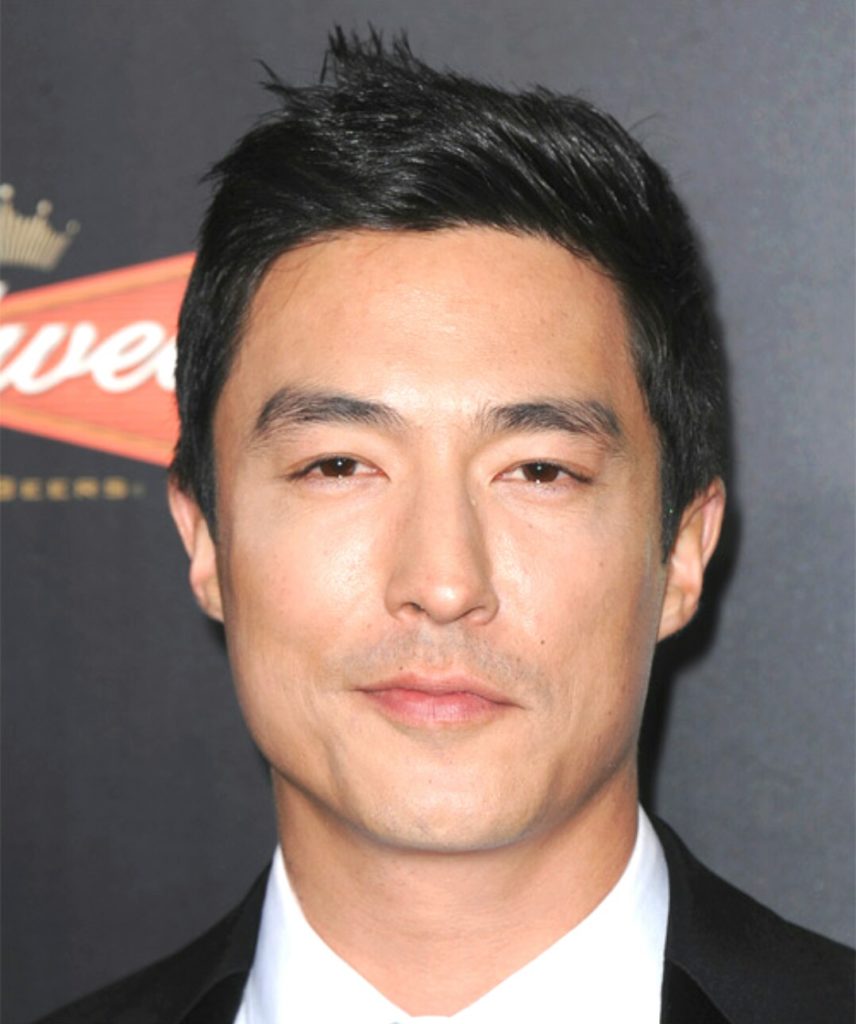 Sleek Side Combed Haircut
This hairstyle features a perfectly defined side part. You can put this parting line using a comb. The sides are combed downwards towards the ears while the back is combed towards the neck.
Comb your sides such that they look neat and sleek while lying down on the scalp. Comb the middle part of the partition (from the mid-length of the head) towards your forehead then at the front comb the hair off the forehead as you would in a comb-over.
Ensure that your sides are sleek and you can use a pomade or wax to achieve this. It is an elegant and sharp look.
High Volume Messy Hair
This is a perfect hairstyle both for men and women. The volume is amazing and you can get this volume by having a layered haircut and using the perfect hairspray. The volume is the core foundation of the beauty of the hairstyle. It is a perfect haircut for round faces as it accentuates them.
The hair at the front falls perfectly over the forehead and it covers the ears on the sides. The length is perfect. Do not make it too short or too long. Its messiness makes it cool and edgy. It is perfect for casual and streetwear.
Crew Cut Shot Haircut
This is one of the most appealing and greatly accepted hairstyles across men of all races. It is subtle, very official, neat, clean, and elegant. You can never go wrong with this style. The Crew Cut hairstyle also varies.
Nonetheless, it remains a preferred choice in all its variations. The length of the hair at the front of the head forms a short pompadour and the length of the hair gets gradually shorter towards the back and sides. It is perfect for daily official activities.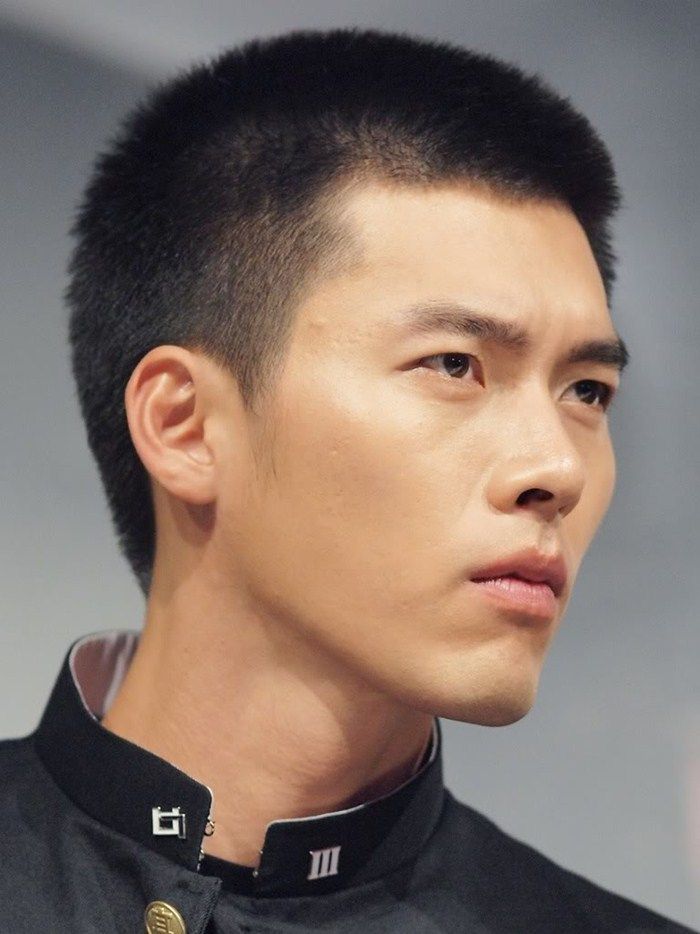 Long Textured Waves
If you've got genetically thick hair, you're sure to look the sexiest with this classy, long hairstyle.
Just let your hair grow out for a few months and then style up your natural brown hair into this charming slicked-back hairstyle that might change your hair game forever.
Side Swept Fringe
The classic Asian side-swept hairstyle is decent, simple, and traditional. If you're looking for a low-maintenance hairstyle, this is the perfect effortless look for you, and it will only take a few minutes of your time.
This simple hairstyle is perfect for someone who likes to keep their hair short and neat.
Thick Quiff with Beard
This voluminous quiff is perfect for you if you have thick hair and a full beard. The quiff formed with the thick hair and hair products looks charming while this full beard tops the look off with a sharp finish. You can easily style your hair with a quick blow-dry.
Messy Asian Haircut
The messy haircut is one of the best Asian hairstyles for men as it is the easiest for you to style this hairstyle because it takes no effort or time. If you consider yourself a lazy guy, this might be your perfect pick as it looks good straight out of bed.
Neck-length Straight Haircut
If you're looking for a decent hairstyle with a longer hair length, this might be the one of you. If you have naturally straight hair, this simple, side-parted haircut can never go wrong. It's modern, simple, and eye-catching; what more could you need?
Silky Brown Waves
This combination of slicked-back hair with undercuts can update your hair game in the sexiest way. To perfect this hairstyle, you can use some glossy hair products or go for a matte finish with texture hairspray if you like and top it off with a blow-dry.
Half Up Half Down Ponytail
The short ponytail on the back with a low fade on the sides is the edgiest hairstyle on this list. If you've got long and voluminous hair, there's no better way to make a statement than with this sharp and bold haircut.
Classic Short Quiff
For guys who don't prefer growing out their hair, a good old short quiff is the perfect, go-to option. It takes little to no effort to prep this hairstyle as there's low fade on the sides, and only a short quiff on the head.
This is one of the most subtlest Asian hairstyles for men that looks amazing without any hair products.
Sleek Side Part
This classy, sleek hairstyle will look perfect for those that have naturally silky hair. Your natural brown hair, side-parted, will give you a traditionally decent look without even trying and it will further add to the charm if you refresh it with a quick blow-dry.
Messy Platinum
It's no secret that messy hairstyles are ultra-modish and fresh but the combination of platinum and messy is something truly eye-catching that's bound to turn heads wherever you go. This hairstyle looks even sexier with black roots.
Asian hairstyles for men come in so many varieties. They are unique, spectacular, stylish, trendy, and fashionable. Their hair texture is amazing and great for styling.
Out of the many styles available, these hairstyles will always stand out and remain to be trendy.