Lets know more about one of the trendiest hairstyles in braids. Everyone, from young to old, enjoys searching for Loose French braid tips for hair. It's a lovely option to hold your tresses out of your eyes.
There are numerous braided hairstyles, from the standard dutch braid to the stunning fishtail. These braids are suitable for hair of any type, including curls, frizzy, or long hair.
Let's look at some quick loose French braid styles you can do in under 15 to 20 minutes. Continue reading.
Easiest Loose French Braid Hairstyles
Experiment with these gorgeous hairstyles to swiftly transform your overall appearance.
Side Swept Braid
This look combines classic and innovative elements. This vintage loose French braid results in a sophisticated heart shape.
This provides a striking distinction to the hairstyle without being overpowering. Try this style out for an engagement party. You will undoubtedly be the main focus.
Ribbon Twist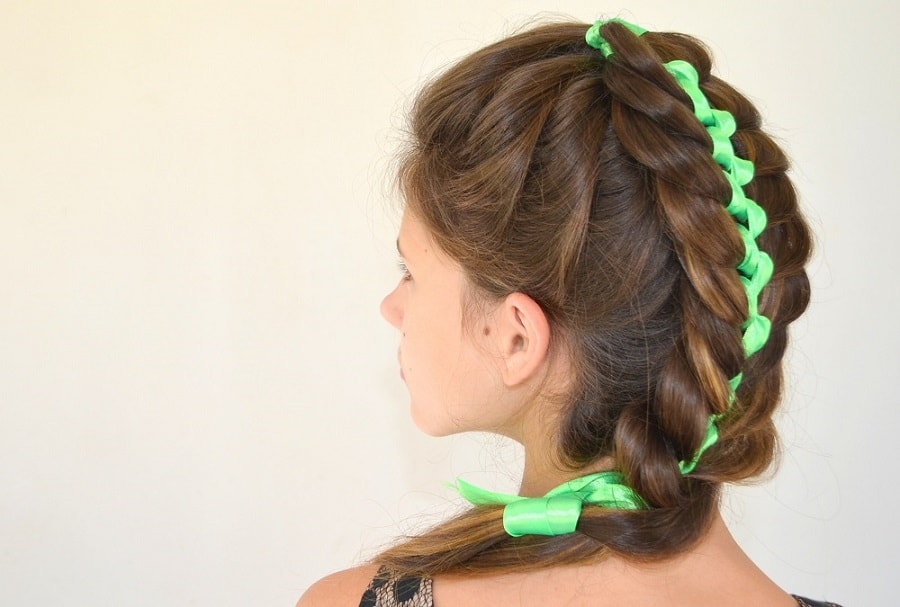 A colorful ribbon creates a usual loose braid stand out. Then, use those bright ribbons to add a fun flair to an iconic French braid.
Just as this stunning lady has done, a string is tied at the front and covered with a mini hair tie to tie the end.
Tiara Bun
Adding a few styling studs, you can make this tiara braid bun look like a Disney princess. Leave a few strands at the edges out before you begin braiding.
After twisting the French braid, cross the side hair through the knots in small segments. Use hair ties to keep your style in place.
Traditional French Knot
This hairstyle is ideal for both exercise and running. This demands some practice. But don't stress.
If you keep practicing, you'll be able to do it flawlessly in no time. This sophisticated look is ideal for the workplace and can be put together easily in the morning.
Wedding Updo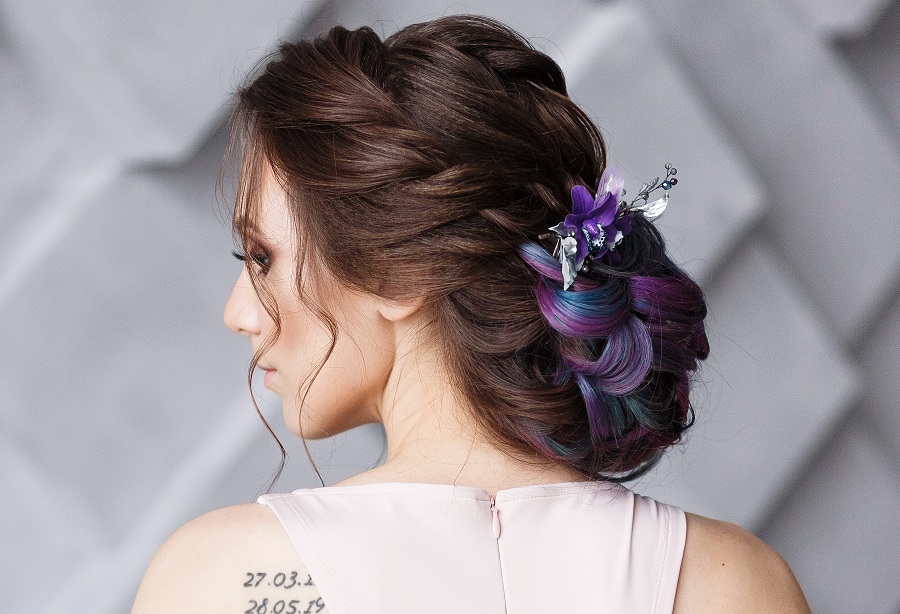 This stylish braid is ideal for a ceremony or any special event. It is also very simple to do. Make dozens of curls in your tresses.
And then, make a loose French braid at the corner and clip it. Finally, tie your hair in a large messy bun, leaving the fringes out.
Thick Braid
The knots in this lovely Dutch braid with highlights resemble wonderful hearts. All you have to do to attain this gorgeous appearance is, make a Dutch braid by picking the hair up rather than out. This is the ideal anniversary or date style.
Loose Red Braid
At a certain stage of our lives, we've all wished to be mermaids. Finally, you can pull off both the outfit and the shades.
However, your stare will be imperfect without hair. This fairy braid is simpler to make than it appears. It is very simple and quick to finish.
Mermaid Twist
This is perhaps one of the simplest and most stylish hairstyles. Simply take a few strands from the edge and wrap them into a specific braid.
Then, connect them in the back, beneath the crown. To achieve a sensual effect, keep the braid loose.
Bridesmaid Hairdo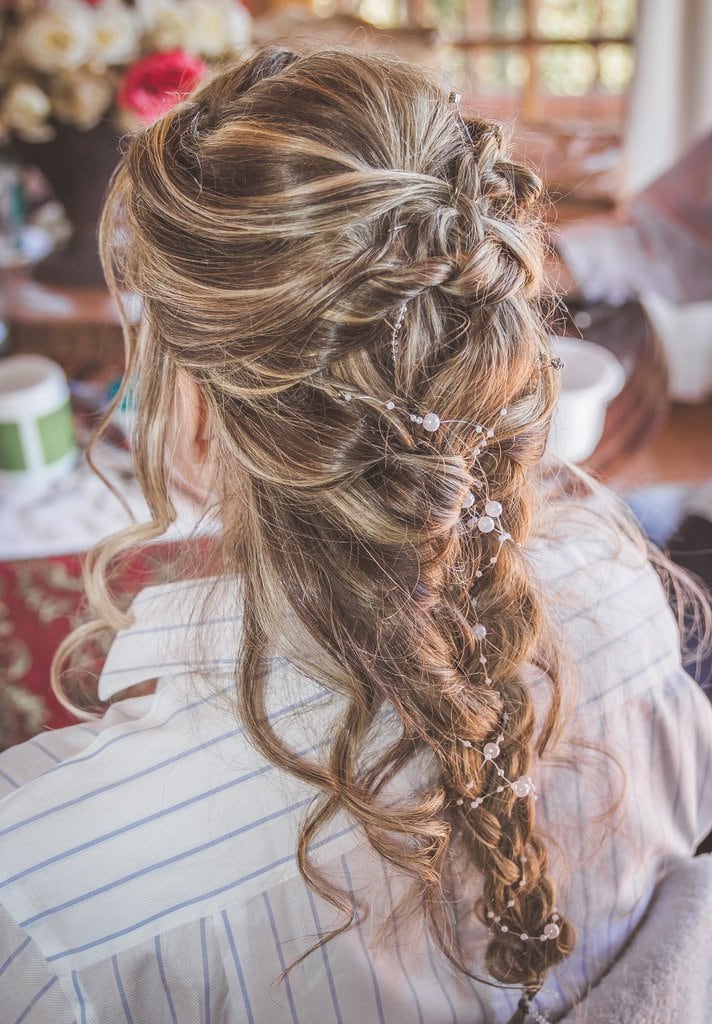 This loose French braid appears incredible. It looks stunning without having your tresses across the area.
Her hair is all curvy, with only a tiny segment of it braided. The hair on the sides is fixed in place to create the appearance of a messy braid.
Braided Pigtails
Are you searching for a cool hairstyle? Look no further than these loose two French braids. This is the finest hairstyle for going to a sporting event or simply looking peppy chic.
Show off your style with these cool dual knots. They will gorgeously outline the texture of your natural hair color.
Crimped Side Braid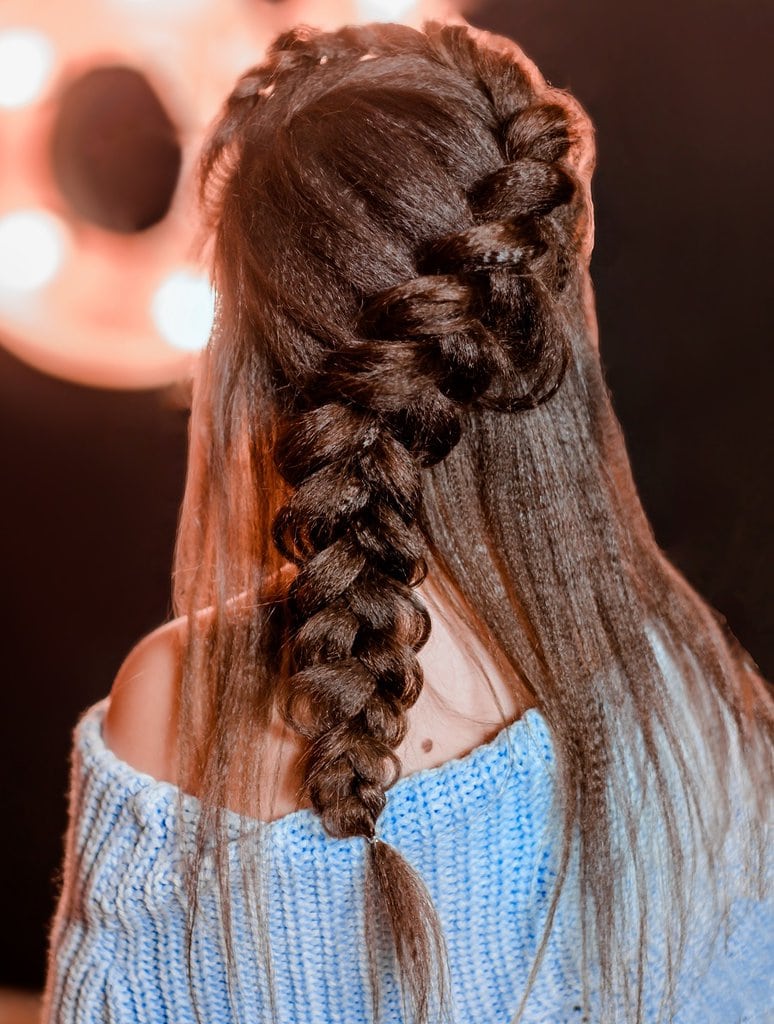 This braided look is artistic and has a definition. Every girl I know is obsessed with the bohemian braided trend. Take your beachy braids to another level by giving them a flair.
Pull some hair on the sides and twist it into braids. Maintain a loose braid. Use bobby pins to secure the ends to hold the hairstyle in place.
Artistic Knots
Many braids combine to form this fun hairstyle ideal for a lazy day at the seashore. Simply pull your hair backward and make a loose French braid with ponytail.
Continue to add strands to the center portion of this braid. Use a rubber band to tie it at the end. Remove hair from both ends and repeat this step for all the knots.
We are all fans of loose French braid hairstyles. We have this simple yet stylish mane appropriate for a dreamy movie date or to show up as a Maid of honor.
As you can see, there are numerous braided hairstyle alternatives. We believe you will find what you have been looking for among these superb hairstyles, whether stylish braids or an artistic splitting pattern. In addition, this list contains a plethora of lovely bohemian looks to try.
Related Topics