Highlighting your hair can make you feel like a brand new person, and visiting the salon is always a great way to treat yourself.
However, it can be a daunting commitment to block off a big chunk of your day for getting your hair done, which begs the question, how long does it take to get highlights at a salon?
Getting Highlights at a Salon
It can take anywhere from one to four hours to get highlights done at a salon, depending on what type of highlights you choose and the length of your hair. On average, an appointment for highlights will last between 2 and 3 hours.
Those with short, light-colored hair might find themselves in and out of the salon in less than an hour for basic highlights. However, it can take a few hours for long, dark-colored hair to get its ideal look.
Additionally, basic highlights will take less time than more complicated highlights, such as foiling, balayage, or ombre.
How Long Do Highlights Take To Process?
The time it takes to process highlights can take anywhere from Half an hour to two hours. Here are a few things to consider.
Highlighting Process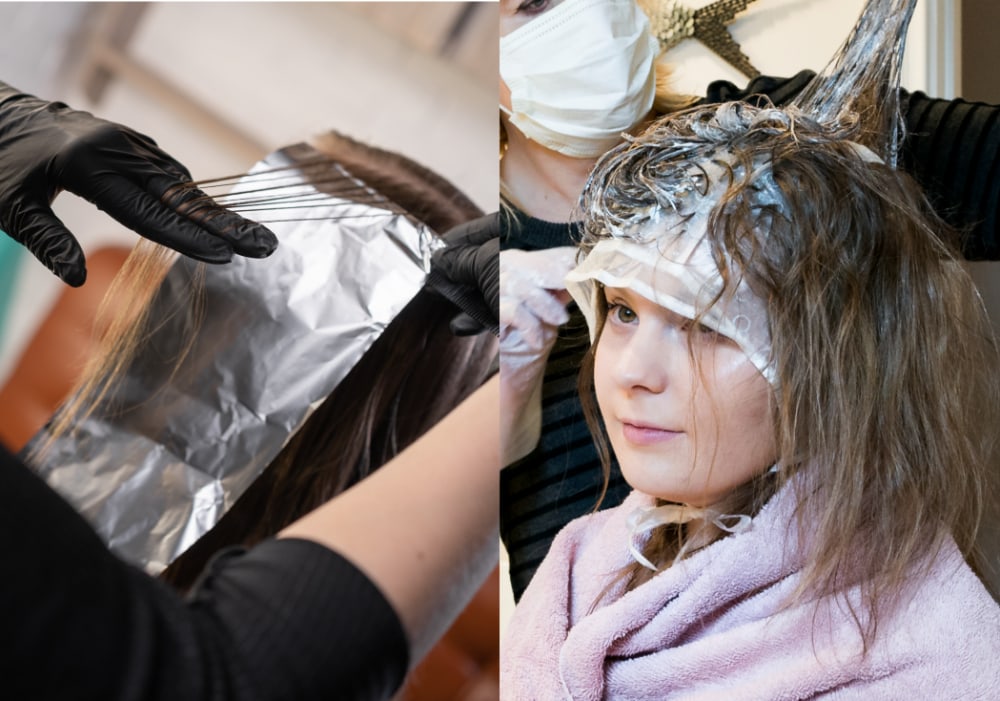 What methods are used to do highlights is a crucial factor to set the timeline.
Foil Highlights
Foil highlights are the most common, especially for those with darker or longer hair. The process allows the dye to penetrate the hair more deeply than other methods and works faster. Foil is also great if you want chunky or strategically placed highlights.
Cap Highlights
The cap method is another way of doing highlights and is an excellent option for all-over highlights. The cap method is applied much more evenly and is perfect for those with shorter hair.
Because this method requires pulling the hair through tiny holes in the cap, it's not ideal for those with long hair as it may become tangled.
Hair Color
The color of your hair will play a big part in how long the dye needs to process. Those with blonde hair might see results in less than an hour.
However, darker hair colors like brunette or black can take a couple of hours before the dye can penetrate the hair.
Condition of Your Hair
Additionally, the more you color your hair, the longer it will likely take to absorb the dye due to possible damage and porosity. Hair that has never been highlighted or colored before is likely to process much faster than color-treated hair.
Most Popular Types of Highlights
How long it takes to get highlights at a salon can also change depending on the style of the highlights you want to get. Here are some of the most requested types of highlights.
Traditional Highlights
Traditional highlights are what most people think of when we talk about highlights. You can do full or partial highlights, but the hair being highlighted is bleached from root to end. Full highlights take one to three hours on average to finish.
You can also create this highlight at home with your regular hair dye.
Balayage
Balayage is a more complex form of highlighting and generally takes the most time. Your stylist will hand paint on your hair dye to create the perfect look for you. This method is quite versatile and works on many different hair types. It's longer, too, with a full balayage taking between 1.5 and five hours.
Ombre
Ombre is a type of highlighting that only affects the hair's ends, giving a faded look. The top half of the hair remains untouched, and the hair gets brighter the farther it goes. Ombre highlights may take anywhere from two to four hours to process.
Chunky highlights are exactly what they sound like—large chunks of hair bleached to create a high-contrast look. This type of highlighting also varies, with an average of two to four hours to complete.
How To Make Highlights Last Longer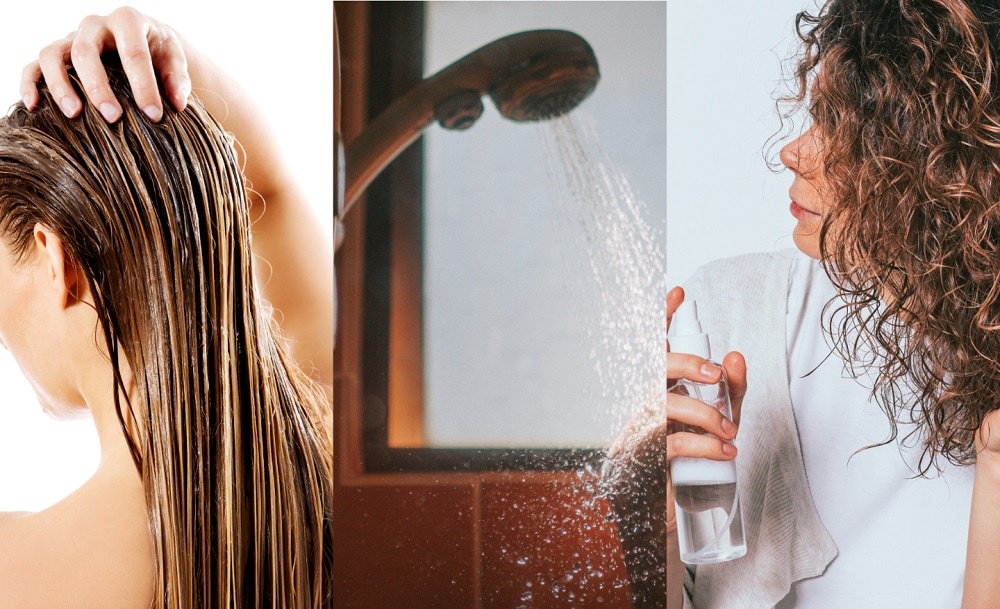 Highlights aren't permanent, but you can make them last longer. Here's how-
Firstly, you should not wash your hair immediately before going to the salon and also wait at least 48 hours to wash your hair after getting the hair dye at the salon. Doing so gives your highlights the chance to penetrate.
Be sure to add a color conditioner to your hair-washing routine, alongside a deep treatment mask.
Switch to colder water. It protects the color of your hair, helping the highlights last longer. A shower filter may also benefit, as the minerals in water can accelerate fading.
Outside of the shower, one of the most effective options is a heat protection spray. Heat can wreak havoc on your hair regardless of highlights, but sun exposure can leave highlights faded and brassy-looking.
FAQs
Let's take a look at some of the most common questions you might run into when preparing to get highlights.
How long do highlights last?
Highlights last anywhere from two to three months, depending on how well you take care of your hair—highlights using the cap method generally last longer than the foil method.
Should I wash my hair before getting highlights?
You should avoid shampooing your hair the same day you get highlights. Washing your hair the day before is ideal, as the natural oils built up over 24 hours will help the dye to stick.
So, How Long Does It Take To Get Highlights at a Salon?
It can take one to four hours to get highlights done at a salon. On average, expect to be there between two and three hours. There are many variables, but as a rule of thumb, the lighter and shorter your hair is, the less time it will take.