A rich brown and red combination creates an infused reddish tone 'mahogany' that works well with deep brown hair shades. This dark, rich color allows you to explore without trying too hard. It's also a rare hair color that works for all events and parties.
We know that the right look for mahogany hair is determined primarily by your unique traits and features. So take a closer look at the most pretty references of medium to dark mahogany red hair colors that are widely trendy.
Stunning Mahogany Red Hair Color Ideas
Follow our advice to offer your hair a smooth texture and dazzling shine.
Mahogany Curls
Coloring hair with mahogany red is an excellent way to highlight your soft, loose curls. You can also go for ombre color for a more vibrant look. This amazing illustration of a curly hairstyle nicely pairs with vibrant red edges over a burgundy root.
Shiny Cherry Hair
If you favor natural hair colors but wish to participate in the mahogany cherry red hair color trend, this slightly lighter hue on dark brown tresses is an option.
Deep tones look truly stylish and classy, and they can significantly boost the color of your long hair.
Crimson Bob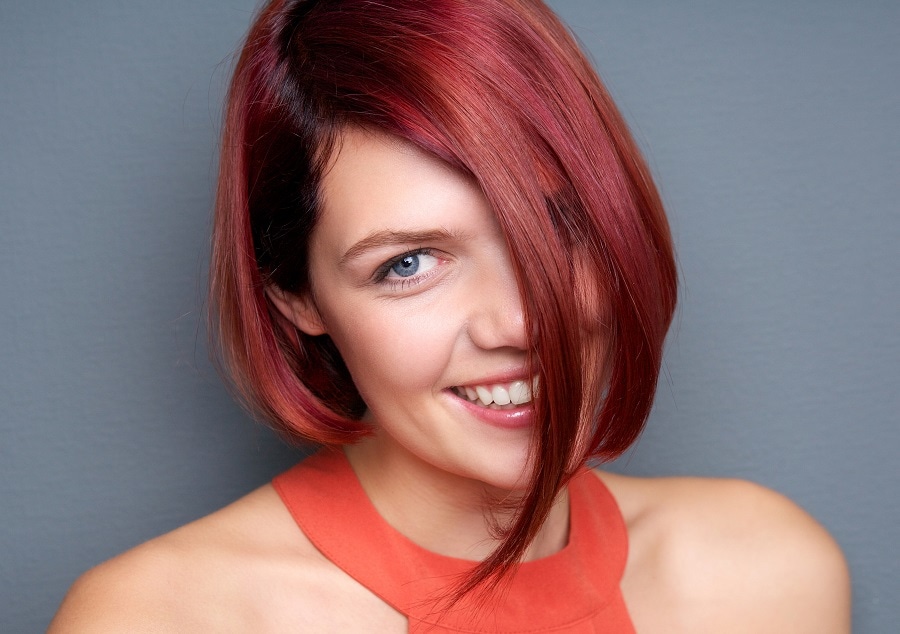 This stunning fusion of shiny highlights and an angled bob will turn faces unless you're a defined redhead who is sick and tired of your regular red.
Try a toasty chocolate brown red shade; the more shades of brown, the better.
Long Waves
This fiery mahogany red color would undoubtedly be noticed on the intense hair color chart. It contains a lot of redness and makes it extremely look dense and fresh while doing nothing.
Are you eager to try this color? You should be, as it will look great on you, particularly if you have moderate skin.
Brunette Strands
Reddish brown layered hair is the one that we see more often than others. A subtle brown color with a rich mahogany shade looks beautiful.
It suits well in combination with highlights. Would you like to experiment with it? If yes, then don't hesitate even for a second.
Scarlet Hues
If you wish to add a shiny feel to your natural hue, mahogany red color may be the right approach. The dark red waves with a side braid is creating an elegant, striking shine.
Middle Part Soft Waves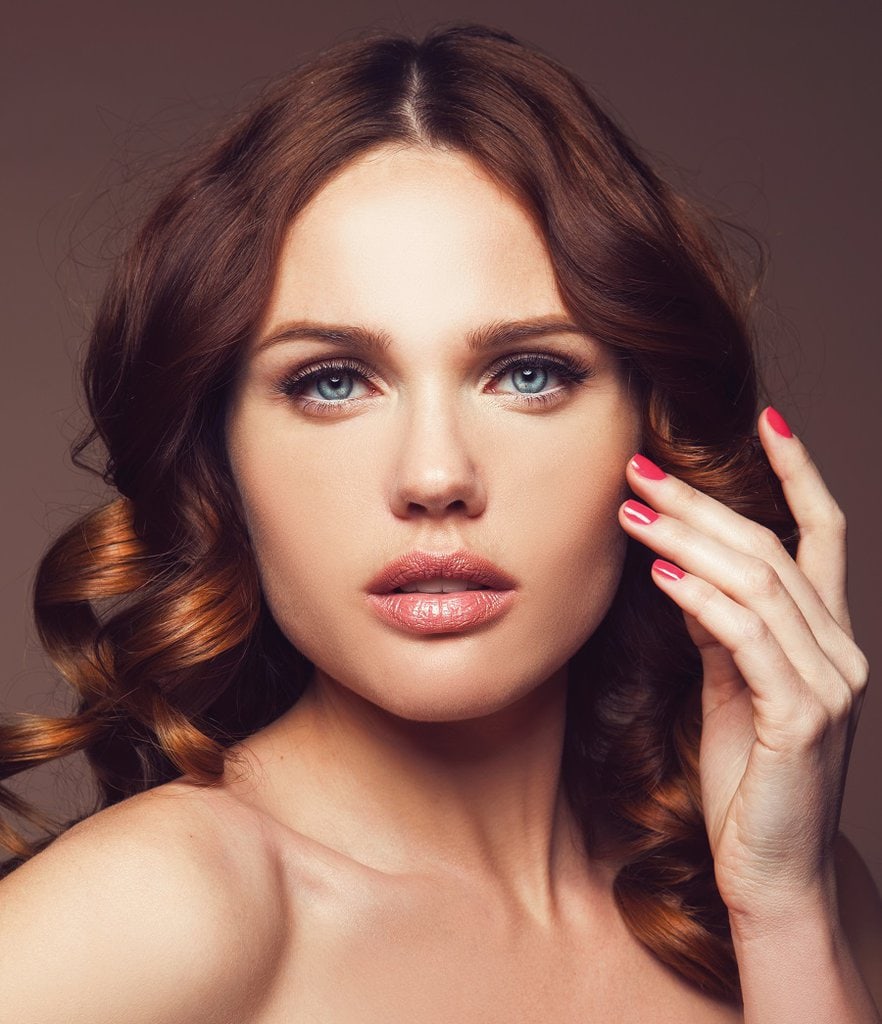 This dusky ombre is clearly the winner of the red and brown hair color match. A lovely slow fusion of color brings a nice tone to the overall hairstyle.
It is fashionable and will make you appear even more stunning than you really do.
Sangria Layers
This vibrant mahogany red tone merges so well with the smoky brown base color that the outcome is very real. To achieve this playful look, combine delicate highlights with pops of red and orange.
Maroon Bob
Among several other hair color images, this one definitely stands out. A dazzling rich darker brown color with a lot of coating.
A Mahogany hair with a tinge of crimson red will look fabulous at any angle. So don't be afraid to experiment.
Cherry Blunt Bangs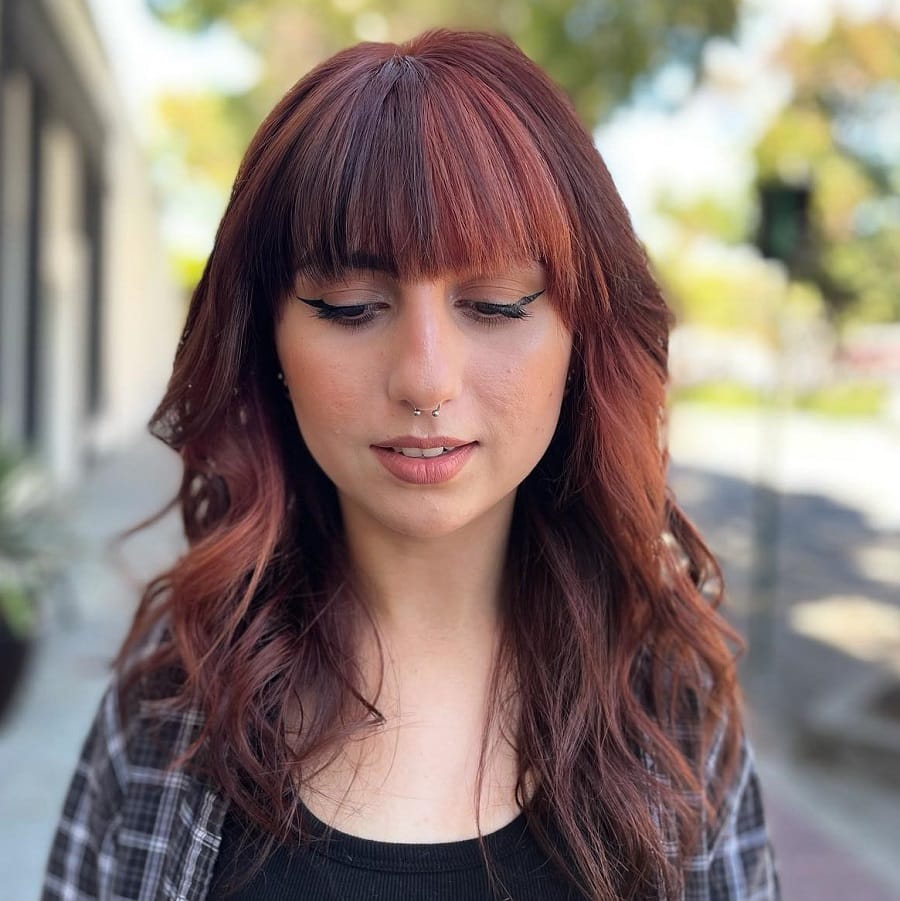 This two-tone balayage mixes into the base color flawlessly. It produces a really natural impression. You might decide to keep it if you want to have reddish hair for a long period.
This imaginative appearance is created by emphasizing the
blunt bob
style with vivid brown and orange hues.
Fiery Red Strands
As you probably know, a mahogany red hair color must not be incredibly intense. Leave the roots heavier and dye the section of hair softer mahogany.
It will make you appear so fashionable with any glossy hue. If you have milky or moderate skin, you could perhaps certainly try this.
Mid-Length Tresses
Are you ready to forgo the blood-red hues in favor of a lighter rose tone? This color is drizzly enough to freeze anybody in praise and adoration. Just let them loosen up before sharing your hair color mysteries.
Chilly Red Curls
Why not add a splash of red to the mahogany hair? A reddish tint complements the blazing red highlights perfectly. This mahogany red hairstyle is ideal for those who prefer to grab people's attention.
Burgundy Knots
With such beautiful hair color, we're leaving the browns in here to entirely adopt this crimson base.
This half-up hairstyle with red fuchsia tones flows gently from the roots into a deep mahogany red hair shade deserving of all the appreciation in the universe.
Sleek Lob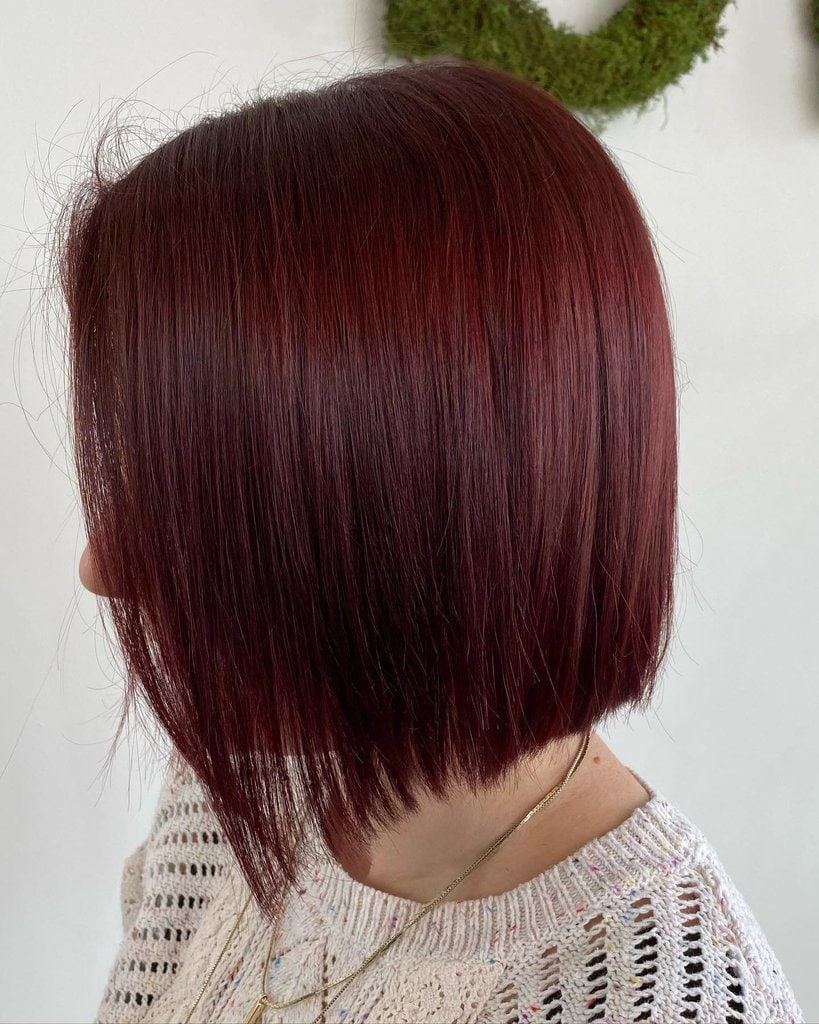 This outstanding dark mahogany color may be your perfect idea if you want to add just a glimpse of color without being too soft or too vibrant.
This mahogany bob is unique enough to add texture, but they combine well with the natural hair color.
The gorgeous and intense shade of mahogany red hair color is well noticeable. It is also one of the several hair colors that are appropriate for all gatherings and seasons. Its rich dark tint allows you to play around with color without overpowering it.
It adds volume and texture to your tresses and makes them look subtle. So pick the suitable one from the list and enjoy the new hair color!