Hair dye is available almost anywhere and is one of the most inexpensive treatments you can do for yourself. However, many things can go wrong when you don't go to a hairstylist. Often many men and women dye their hair and say, 'Oh no, I dyed my hair too dark. How can I lighten dark hair dye?"
Luckily there are multiple ways you can fix this problem and prevent it from happening again.
What Causes Dyed Hair to Be Too Dark?
There are two main reasons why your dyed hair results are too dark. The first reason is that you picked the wrong hair color. Seeing a hair color on the box is much different than looking at your color in the mirror.
When you're picking a shade, you'll want to choose a color as close to your hair color as possible (if you're doing touch-ups). If you're unsure of which color to buy, take a look at color shades online and decipher which color suits your shade.
The second possibility that hair dye results are too dark is that your hair is unequally porous. The higher porosity your hair is, the more color your hair will absorb. Unless you have virgin hair (hair that is untouched) you must apply the color to your roots first, and finish with your tips because the tips and ends of your hair are the most porous and will react to hair dye differently.
Can I Re-Dye or Bleach My Hair to Lighten It
It is imperative to remember that dying your hair multiple times to fix a mistake will cause further damage to your hair, so it's best to wait at least four weeks before coloring your hair again.
Re-dying your hair immediately after coloring will cause more undesired results, permanently damaging your hair – or you'll spend years trying to make it healthy again. Some of these results include the following:
Loss of hair strength
Hair fallout
Porous hair
Reduced volume
Lack of growth
Dryness and split ends
Extra damage can result when you try to go from dark hair to light due to protein loss caused by the chemicals in hair dye. When you try to recolor your hair with a lighter color over the top of your dark hair, your hair will likely end up looking brittle and brassy.
It is also recommended not to bleach your hair after dyeing it. Consider the condition of your hair and allow your hair to regain some protein and moisture balance before bleaching.
How to Fix Dyed Hair That's Too Dark
Here are some alternate methods to bleaching for lightening your hair that became too dark after dyeing it.
1. Hair Color Remover
Hair color remover works by stripping artificial colors from your hair, leaving you with your almost natural color.
However, using color remover may also not give you the desired results and may leave artificial residue in your hair, often leaving you with a brassy look. Do not be alarmed; hair color remover is supposed to leave a brass look.
It's recommended to wait to redye your hair immediately after using color remover because your hair is likely to be very porous and will absorb everything you put on it.
2. Wash Your Hair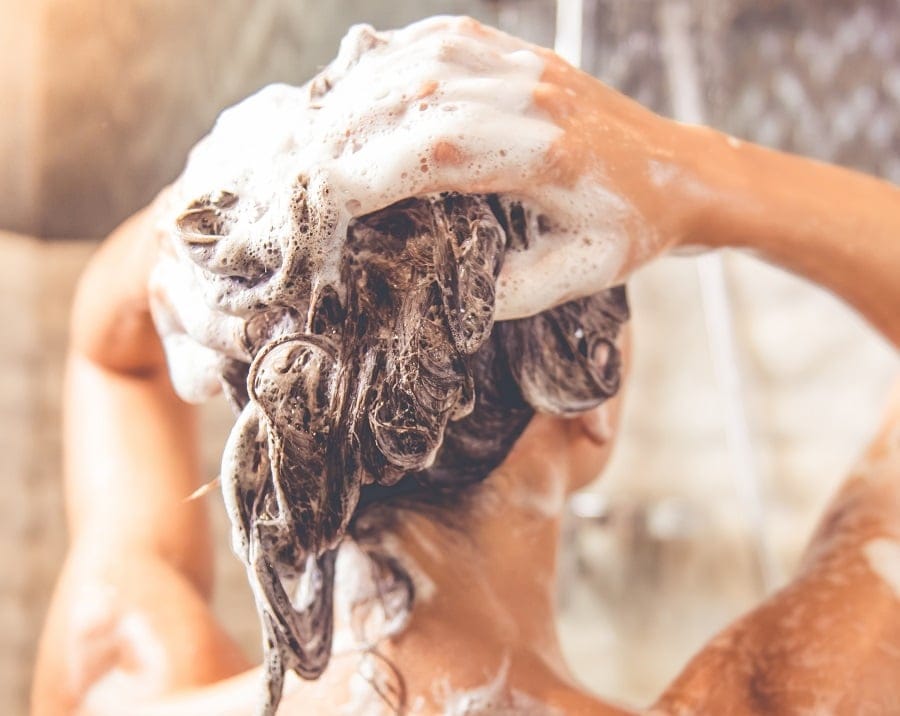 Generally, the rule of thumb is to avoid washing your hair for at least 24 hours after dying it. However, when ridding your hair of the undesired dark color, the goal is to fade it quickly.
Use ordinary shampoos (rather than a color-fortified shampoo) with the hottest water you can take every day for one week. After you see your dark hair color fade, you can return to regular shampoo and showers, but you'll need to use a moisturizing conditioner for four weeks before re-dying to give your hair a break.
3. Let It Fade
Letting your hair fade naturally is the best thing you can do for your hair without damaging it. It generally takes 6-8 weeks for your hair to fade and lighten naturally.
Going out in the sun will quicken the fading/lightening process, but you may even learn to like your look after a few days.
4. Seek a Hair Specialists Advice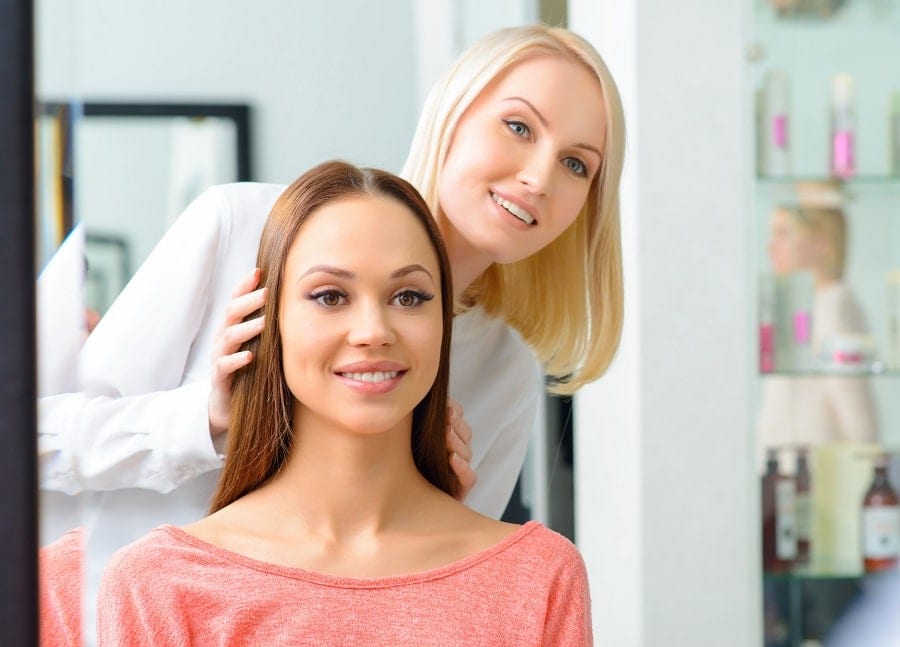 When all else fails, schedule an appointment with your hair stylist for a talk session to get some advice on what else you can do. No one other than you and your hair stylist will know your hair better, which works to your advantage in fixing your 'too-dark hair.'
Your hair stylist will recommend some things you can try or may advise when soonest they're able to fix your dark locks.
What Are the Best Shampoos for Colored Hair?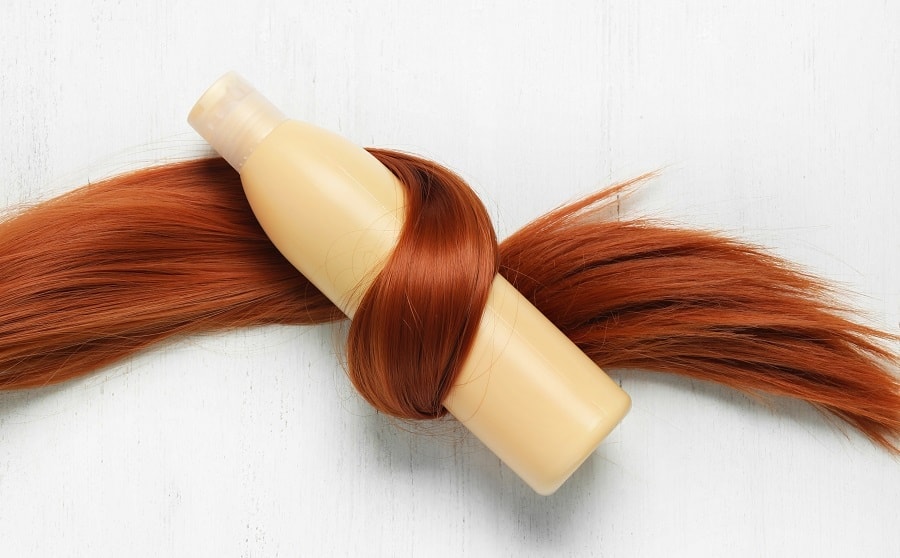 Color-treated shampoos are necessary after dying your hair because they limit how much artificial color is stripped from your hair while also cleaning and removing dirt and grime.
The three best shampoos for color-treated hair are:
Keratin smooth shampoo
Nexxus color assure
Color protect shampoo
Related Topics:
How to Get Your Hair Color Back After Dyeing It Black
How to Remove Semi-Permanent Hair Dye Instantly
So, When Can You Redye Your 'Too Dark' Hair?
It's not recommended to dye your hair immediately after a color treatment due to the condition or state of your hair from the chemicals used. Therefore, experts advise you to wait at least two weeks or up to six weeks, if possible.
FAQs
It is frustrating and hard to walk around with a style that doesn't suit you or have something that changes your look completely. In that case, some are frequently asked questions by others in your place.
Can I redye my hair after 2 days?
No. Hair stylists, dermatologists, cosmetologists, and the like recommend waiting at least 15 days before re-treating your hair.

In these 2 weeks, you'll need to spend time repairing your hair from the chemicals used in the dye your hair absorbed to prevent fallout, breakage, dryness, frizz, and other permanent complications. 
Can I bleach my hair immediately after dyeing?
No, you can not bleach hair immediately after dyeing it. It's advisable to wait at least a couple of weeks or longer between dyeing and bleaching,
Bleach strips the natural oil from hair. If you bleach immediately, you risk permanent damage to hair follicles.