A keratin treatment applies natural proteins to your hair to repair the damage, smooth it, and make it sleeker hair. Another product known for repairing hair is Olaplex. But can these treatments be used together? Or can you use Olaplex on keratin-treated hair? This article will attempt to answer that question and more.
Can You Use Olaplex on Your Hair After a Keratin Treatment?
Yes, you can, but you often don't need to.
Keratin is a naturally occurring protein your body already produces to build strong hair and nails. A keratin treatment deposits keratin onto your hair. A keratin treatment uses extra keratin to smooth down the hair shaft, which can repair any damage and leave your hair smoother and shiner.
Keratin treatments are particularly effective on those with dry or curly hair, as the keratin will help tame that frizz.
Olaplex is a famous repairing formula for its ability to smooth and repair damaged hair. It's often used right after bleaching to repair some of the damage that lightning can do.
In most cases, there is no point in using Olaplex on keratin-treated hair as the keratin repairs any of the damage, and by the time you come in with the Olaplex, there is no damage left to repair.
The only case where you would want to use Olaplex after a keratin treatment is if the treatment causes some damage, such as when you need to use high heat for a keratin straightening treatment. In that case, you can use Olaplex to repair the heat damage.
How Soon After a Keratin Treatment Should Olaplex Be Used?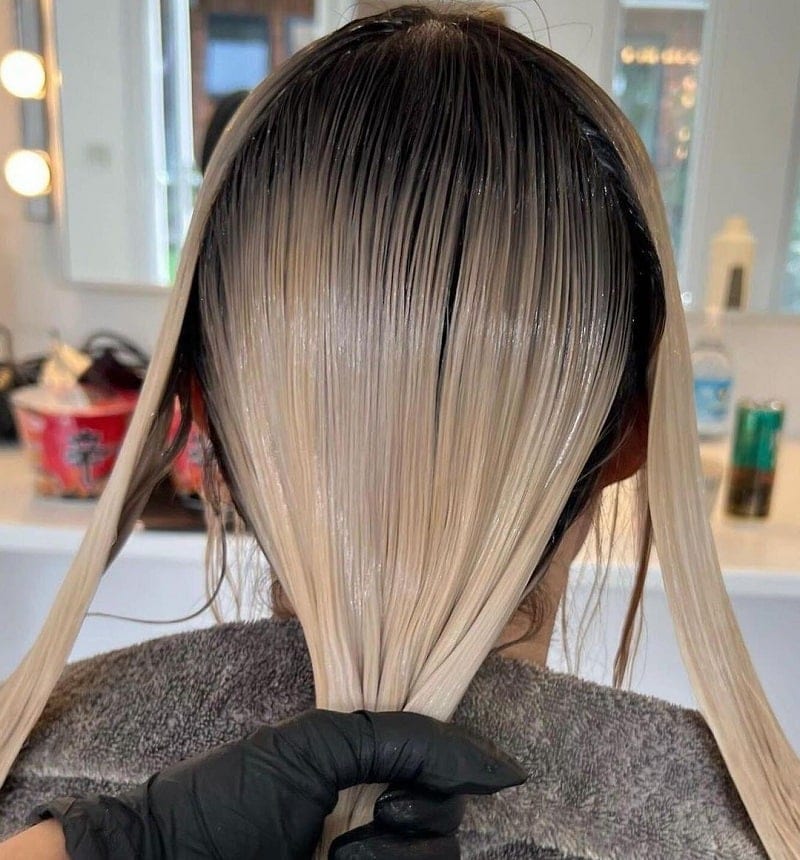 In normal cases, you want to wait at least 2 to 3 weeks before you use Olaplex after a keratin treatment. After this time, the keratin treatment will start to break down, and Olaplex can be used to maintain any daily wear and tear on your hair from that point on.
If you need to repair heat damage from the keratin treatment, you could use Olaplex as early as the next day. After this Olaplex treatment, you can likely wait 2-3 weeks before doing it again.
Is Olaplex Free of Sulfates?
Yes! All of the Olaplex lines of products are sulfate-free.
As a general rule of thumb, Olaplex products are also paraben-free, phthalate-free, gluten-free, nut-free, vegan, and color safe. Remember to check your specific Olaplex products to be sure.
Which Olaplex Should I Use To Repair My Keratin Treated Hair?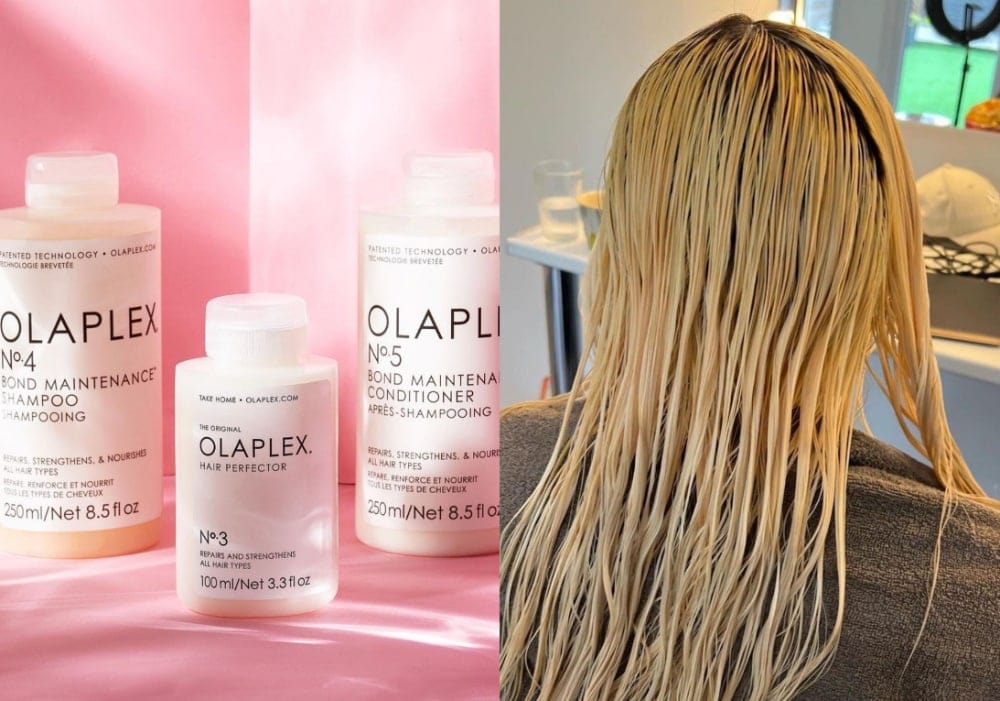 If your keratin-treated hair has some damage, usually from the high heat needed for some treatment types, then your best bet is Olaplex 3.
Olaplex 3 is their famous repairing solution that sinks into the hair shaft to reduce breakage and strengthen hair. It's little wonder that it's called the Hair Perfector.
If you have excessive damage, you can also use Olaplex 3 in combination with Olaplex 0. The two are designed to work together to deliver even greater repairing results.
If you want to use Olaplex 0 and 3 (or even just one of them), start with clean, damp hair. Comb through some of the product and allow it to sit on your hair for at least 20 minutes, but longer is better. Afterward, you can rinse and shampoo as normal.
Finally, after all those treatments, you'll want a high-quality shampoo and conditioner to keep your hair healthy and strong. You can turn to Olaplex 4 and 5, their shampoo and conditioner.
You can visit your nearest salon if you need a stronger Olaplex formula. Salon Olaplex products are slightly more concentrated and have more impactful results.
So, Can You Use Olaplex After a Keratin Treatment?
You certainly can, but it may not be needed. A keratin treatment uses naturally occurring proteins to smooth and repair your hair. In most cases, Olaplex isn't needed afterward as there is no damage left over to repair.
The only case where you may want to use Olaplex after a keratin treatment is if the keratin treatment used high heat, which caused some hair damage.