There are some occasions where your natural hair deserves the best treatment and we aren't talking DIY at-home hair treatments. While there are some quality natural hair products that can be used at home to maintain hair health, visiting a salon pays off in more than one way even if it costs just a little more than you're hoping to pay.
In Brooklyn, NY, there is no shortage of natural hair salons, but finding one that will give you the results you want at a price you can also love is the tricky part. If you live in Brooklyn or are planning a visit nearby soon, stop in at one of these natural hair salons for a treat your hair will thank you for.
Quality Natural Hair Salons in Brooklyn
These natural hair salons listed have a reputation for being "hair doctors." Their stylists know just how to treat your hair, make it look its best, and maintain its health.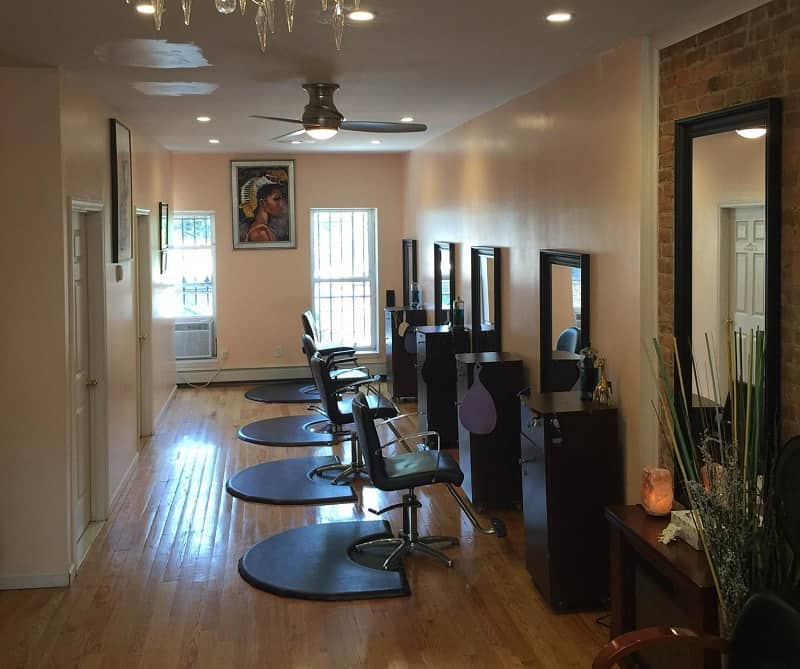 With a five-star rating by its clients and a look at the salon's portfolio, it's easy to see why Sabine's Hallway is a favorite for women with natural hair. Everything from bantu knots and braids to locs, color, and extensions are handled at Sabine's.
Prices range depending on your hair's texture and density, of course, and the salon's versatility in hair services and the fact that they style children's hair is a major plus. Sabine's also maintains a blog, something not a lot of salons do, which is where you'll find topics important to the stylists and even helpful hair how-to's.
Top 100 Hair Salons and Studios in New York City
Bohemian Soul specializes in natural and protective hair styling. Owner Deitra Wyche has been styling for 20 years and works with only the best stylists. The salon offers a multitude of natural hair services, including locs and twists. Featured styles are knotless box braids, nubien coils, bantu knots, and starter locs.
Unlike many other salons, Bohemian Soul asks that clients don't bring guests or children – this might actually be a good thing if you just want a pampering day to yourself!
Hair & Co. BKLYN describe themselves as "eclectic, professional, well-educated hair stylists.. that will help you fall in love with your hair again." What more could you want for your natural hair? The salon offers a Meet Your Stylist quiz, a unique perk you don't often see with hair salons. After taking the quiz, you're matched with your perfect stylist.
While Hair & Co. BKLYN specializes in natural hair, they do work with all hair types. Stylists make sure to teach you how to manage your new look when away from the salon, as well.
Affordable natural hair care is what Victoria J. Natural Hair Salon promises. Everything from locs to natural curls and afros are offered here. Only hair oil is used for styling, no waxes, ensuring your hair is treated like royalty.
Prices aren't listed on the website so you will need to call. Before making an appointment, check out the testimonials which will help you make a decision on whether to book!
5. H2 Salon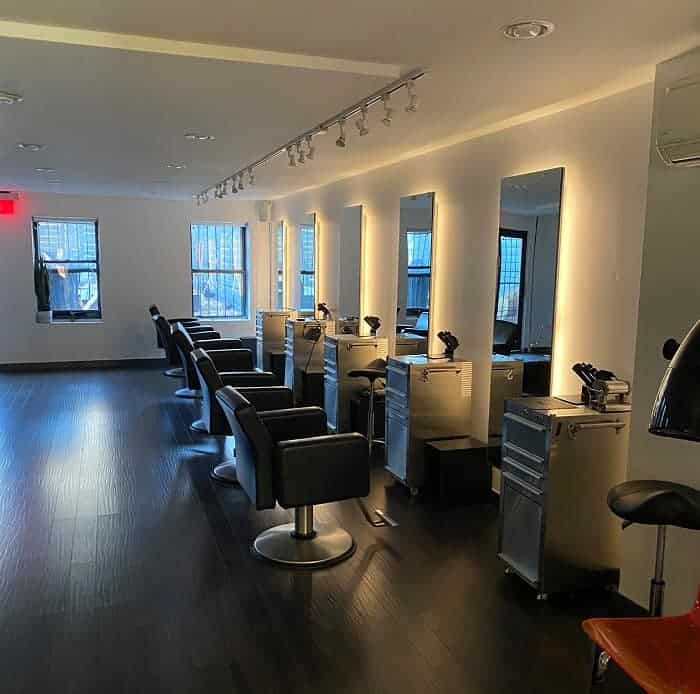 H2 Salon's services include "natural hair styling and straightening, protective styles and safe coloring technique." Get a glimpse of the classy, sleek salon and its professional stylists by visiting their website.
The salon menu lists their specialties and prices; styles include updos and weddings, and of course extensions.
If your desire is sisterlocks, microlocks, dreadlocks extensions and loc repair, Vanity Hair Studio is your destination. These natural hair experts also take on braiding, color, coils, and a multitude of other services. If you're not sure what you want yet, schedule a 30-minute consultation!
Another five-star salon in Brooklyn, Vanity Hair Studio is definitely one to consider!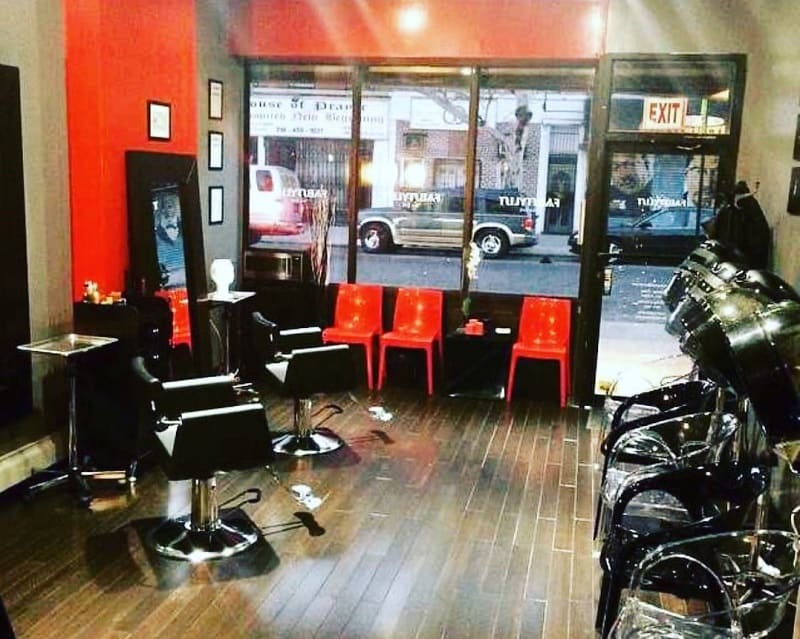 When your goal is to look as sleek and fancy as possible, a trip to Fabstylist Salon is the answer. Color correction, straightening, braids, highlights, and more are offered at affordable prices. Appointments can be booked online and if you book a consultation, that money will go toward your first appointment – good deal!
There are many perks to visiting a hair salon when you have natural hair. Not only will you meet with skilled stylists whose specialty is natural hair, but you might even learn something about managing your locks that you didn't know before.
So the next time you're in Brooklyn, pay a visit to one of the seven natural hair salons listed above. We're sure you won't be sorry, and your hair will thank you!