Brown is a highly underrated hair color. Everybody loves blonde and red locks, and there's a lot of rave about unique hues. However, there's something to be said for mushroom brown hair color ideas. Once you browse a few, you'll wonder why you ever disregarded this neutral, earthy hue in the first place.
Mushroom brown shades are perfect for any woman wanting to change up her look without going too extreme. You can have a lot of fun experimenting with slightly different tones and mixing and matching styles. Adding highlights will make your look pop even further!
18 Ideal Mushroom Brown Hair Color Ideas
Check out the styles we've compiled so you can see just how many looks you have to choose from!
Thick Mushroom Brown Waves
Thick, wavy brown tresses give off a fall vibe that many women will adore. Let your hair grow long and give yourself a side parting to make the most of this look.
Women with naturally wavy hair will find it easiest to wear this look. Of course, you can always use a tool to acquire the look too.
Straight Locks
Light mushroom brown hair always looks very natural so it's ideal for a woman who wants to wear a subtle look. Keep your hair straight and wear a side parting for a low-maintenance, everyday look.
Curly Tresses
Curly-haired girls need to do very little to make their tresses look their best. Pull the sides of your hair back so they don't obscure your features and let your natural curls stand out.
Consider letting darker mushroom brown roots grow out as it will make the lighter tones in your tresses pop even more.
Curls with Bangs
Bangs will add more dimension to any look. Wear yours fully across your forehead and ensure they're a little longer on one side if you want to avoid wearing a common look.
Add some curls or waves to your hair. If you have a naturally varied hair texture, then let it stand out. As you can see, one side of the hair above is curly, but the other side is wavy.
Wedding Updo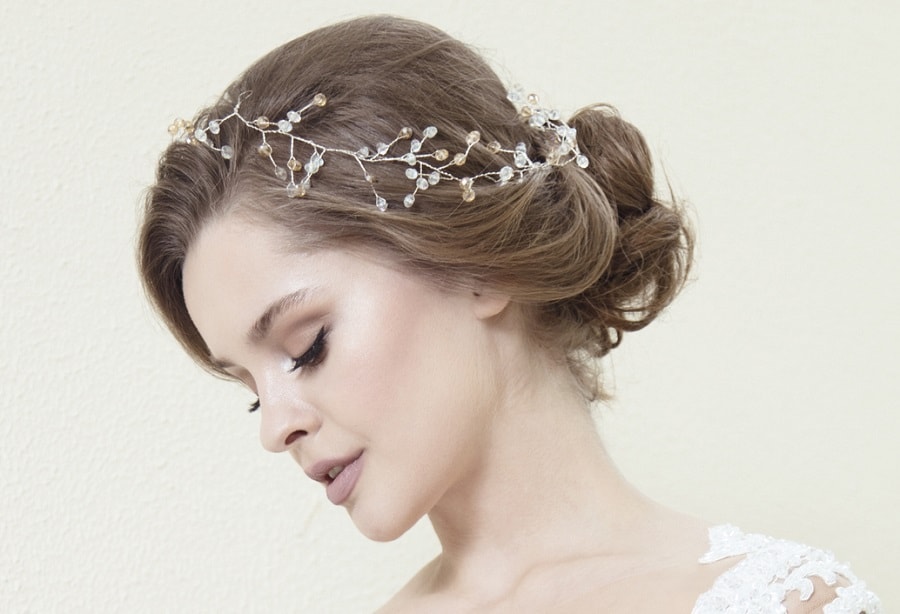 Looking for a style to wear on your wedding day? An updo is a way to go. Pull your hair back and let the sides appear very loose. Secure your tresses in a multi-dimensional bun low on the head.
Add an accessory that matches your dress so your hair looks a little fancier.
Pixie Cut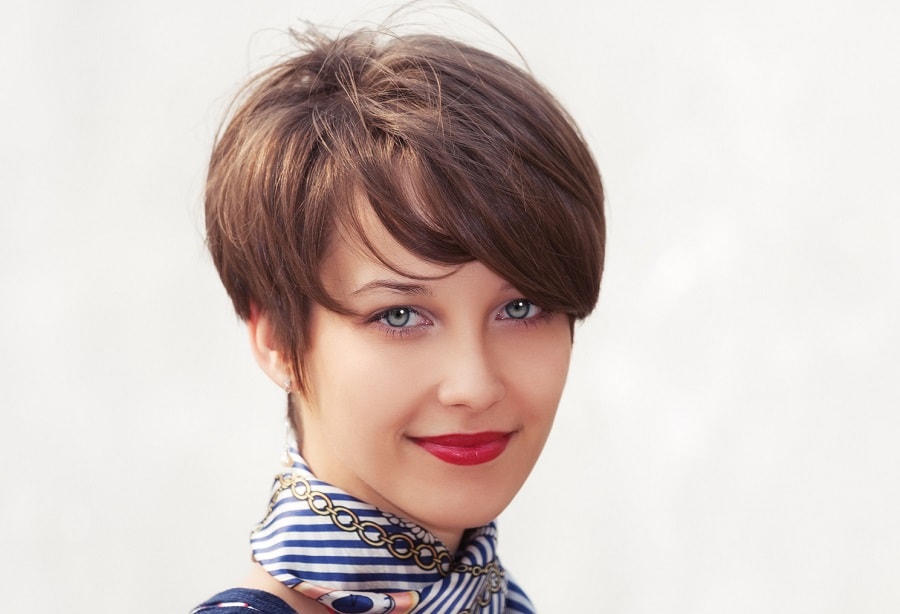 If you want a look you don't have to spend much time on, then a pixie cut is what you need. Wear the front hair long so that a lot of it falls onto your forehead. This helps shorten a long face.
Keep the back considerably shorter than the sides and front.
Sleek Bob with Bangs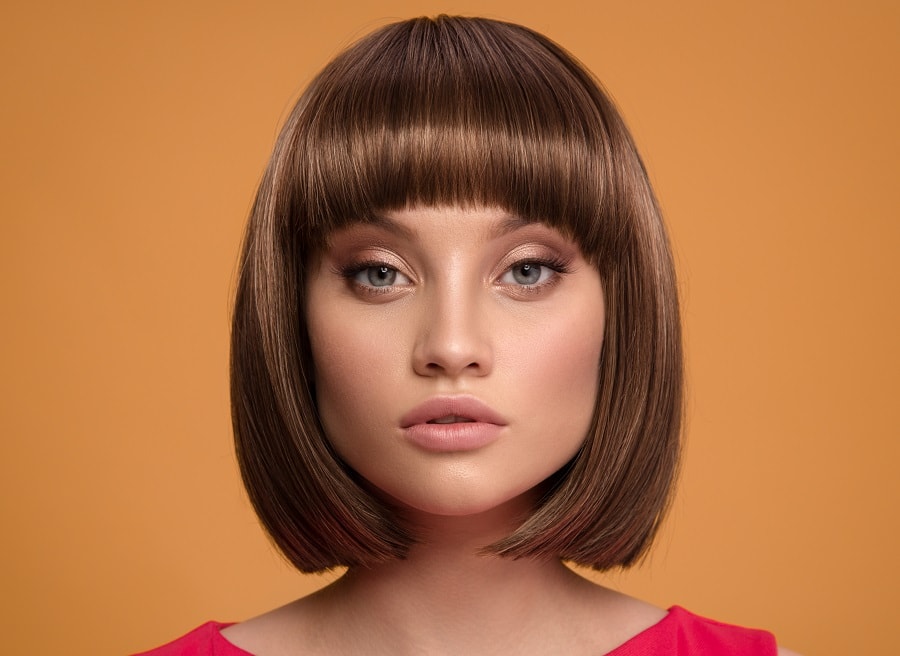 Bobs are timeless classics that always look better when paired with full bangs. The bangs are shorter in the middle and longer above each eye. The ends of the hair under the chin to help frame the face well.
Long Waves
Wavy locks make it easy to show off all the different mushroom brown hues in your hair color. When the waves catch the light, the hair looks almost blonde.
Other parts are cast in shadow so the overall look is full of dimension.
Long Balayage
Do you want to show off lots of different shades of brown in your locks? Get a balayage. Long dark brown hair always looks livelier with this style of highlighting and you'll maintain a highly modern appearance.
Long Bob With Curtain Bangs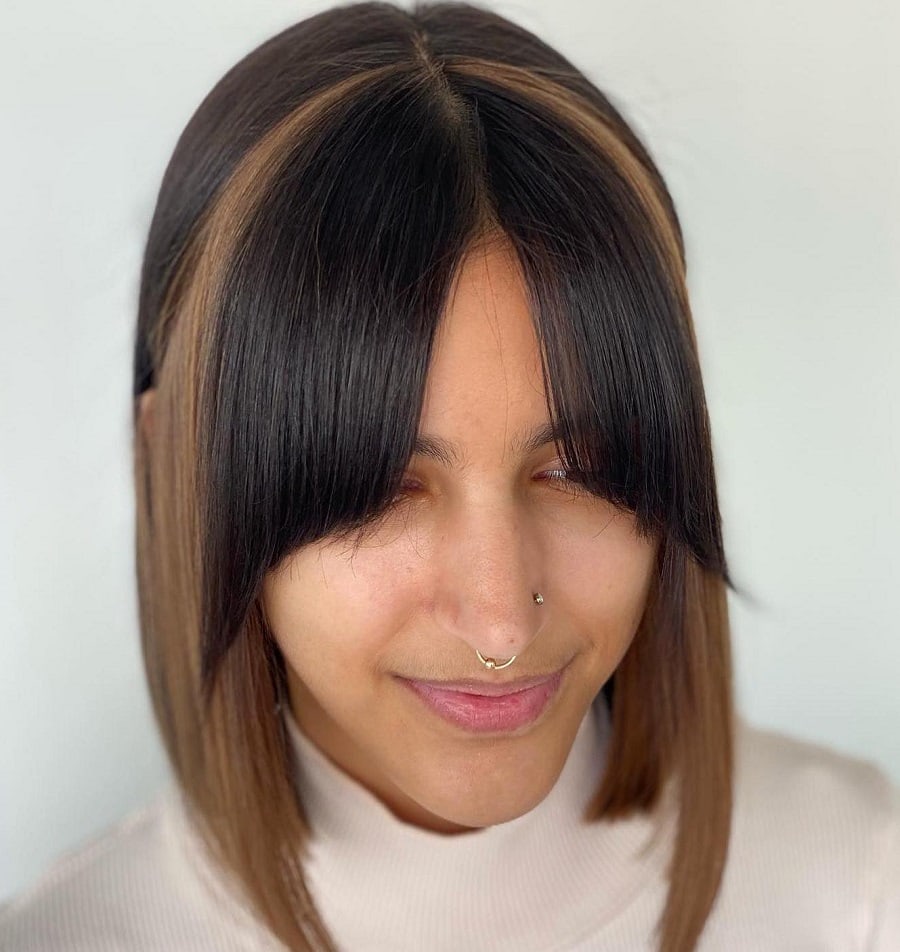 Some women find a regular bob a little boring, so consider wearing one that's longer than average. Also, wear your curtain bangs long and color them darker than the sides of your hair.
Add the darker tone to the back of your tresses too so you create a cohesive look.
Face Framing Highlights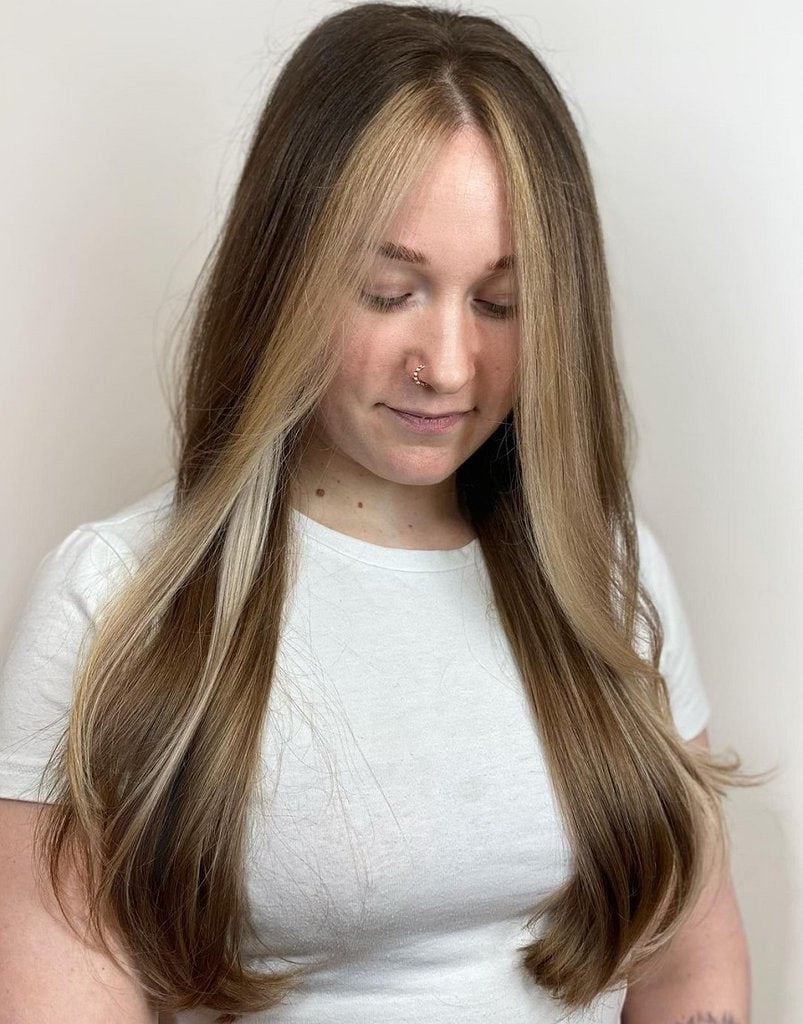 Face-framing highlights are becoming ever more popular. They make it easy for people to focus on your features, and they add a touch of extra depth to every hairstyle.
Wear your hair long and straight and let the color and highlights do all the work to stand out.
Long Straight Locks
Straight hair really doesn't get enough love. It's easy to maintain and it always looks good, especially with dark colors. The deep tone is incredibly vivid as the tresses cascade down your back.
Short Straight Locks
Here's another straight look but this time it's shorter and the hair color is a lighter shade of mushroom brown. The front sections of the hair are the shortest.
The locks get gradually longer towards the back, and at the back, they barely reach the shoulders. The ends are slightly choppy for an edgy effect.
Short Waves
You can create a highly voluminous look by wearing your hair shorter than bob length and adding a wavy texture.
Give yourself a side parting so a lot of the hair covers one side of your face, and ensure there are some highlights in your tresses.
Light Balayage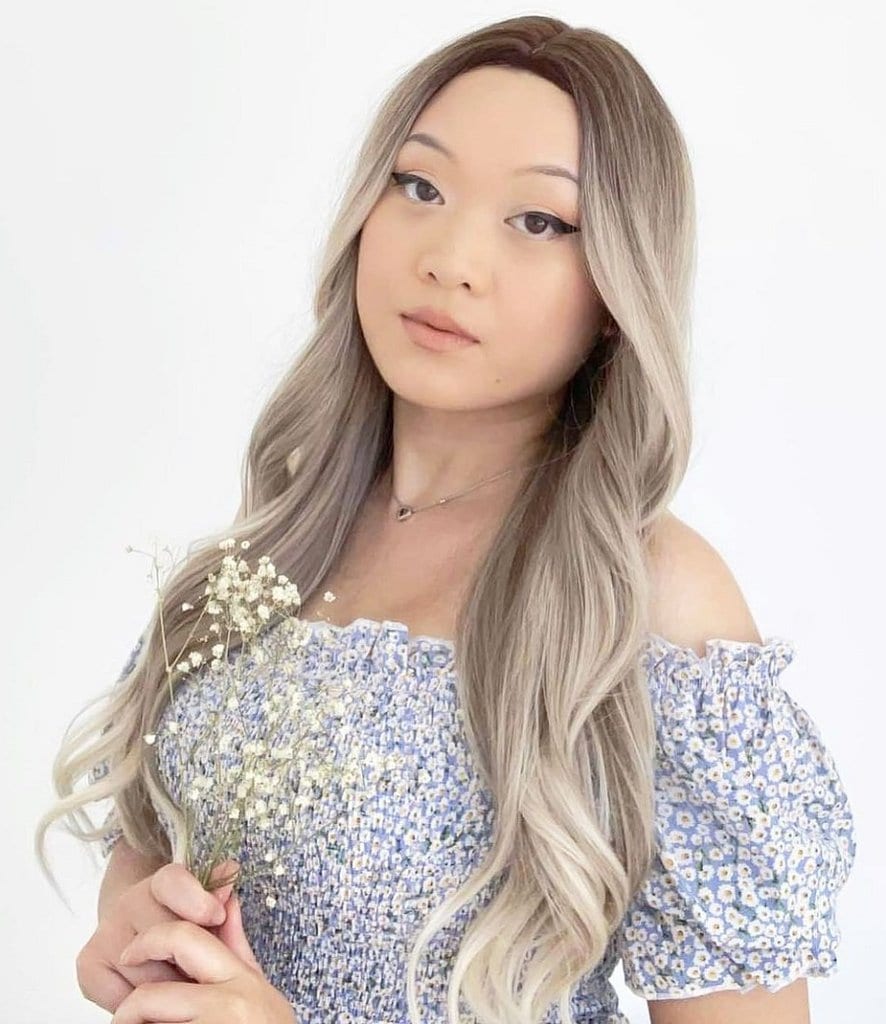 The mushroom shade doesn't always have to be the main feature of your haircut. Sometimes just a subtle touch of it is enough to look stunning.
On top, light blonde color has been painted in a balayage style. It pairs excellently with lighter mushroom brown shades.
Feathered Hair
Looking to stand out? Get all your hair feathered back from your face. It almost looks curly because of how many small sections have been feathered back.
Keep the hair on your crown and at the front of your head straight. This will help create contrast in your hairdo.
Loose Waves
These days getting loose waves in the lower half of your hair is very common. It adds a touch of movement to what would otherwise be a flat look.
The way the waves catch the light helps people see the lighter tones in your brown locks so they'll appreciate your style even more.
Ashy Locks
Not all mushroom brown tones are neutral or earthy. You can't deny the beauty of a nice ashy brown tone that almost looks blonde in certain lighting. The darker areas take on a greyish appearance.
Wear your locks in thin wave clumps so you can fully show off the unique shade of your hair color.
There are tons of styles and mushroom brown hair color ideas in the list above. From light to dark to ashy colors, there's no shortage of fun new looks to try out.
Many of these colors have an earthy or neutral undertone to them, but some women may prefer to wear those with a little more flair. Either way, there's something for everyone on the list above.