Hair straightener—this is the savior of most women with wavy hair. If you happen to be one of them, you've most likely complained about how difficult it is to style and tame your wavy hair, so you resort to straightening it.
But what if we tell you that wavy brown hair is one of the most gorgeous hairstyles any woman can ever have? Yes, many women are envious of you and your fabulous hair. You just need to find the right hairstyle to enjoy it.
The good news is we'll share with you some of the best brown wavy hairstyles that you can try.
Wavy Hair Styling Tips and Hacks
For you to unleash your hair's true potential, you need to know how to style it properly. Here are some tips on how to do that!
As much as possible, avoid heat styling and blow-drying
This is because heat will damage your wavy hair and, worse, cause frizz. But if you have to use the hairdryer or other heat styling tools, make sure to apply heat protectants. Also, switch to the lowest possible heat setting and use the diffuser attachment of your hairdryer.
Apply styling products while your hair is still wet
This may seem counterintuitive, but doing so can help reduce frizz and create better waves and curls. Make sure to apply a higher amount of the products than you usually would.
Plop or micro-plop your hair
When you step out of the bathroom, wrap your wet hair with either a microfiber towel or a t-shirt. This will allow your hair to dry faster while keeping frizz at bay.
Beautiful Wavy Brown Hairstyles You Can Choose From
If you want to update your brown wavy hair, here are some of the hairstyles that you should check out:
1. Side-Part Long Wavy Brown Hair
You may think that side parts are out. However, this part can take your look to a whole new level and can highlight your best facial features when it's done well. For a sexy look, try a messy part instead of a deep part.
2. Brown Wavy Lob
Lobs already look chic and sexy. But make it wavy and brown, and what do you get? A sultry and playful look like this hairstyle is what you get!
3. Barely-There Waves
If you weren't born with naturally wavy hair, you could give this hairstyle a try with these barely-there waves. Throwing in a beautiful side part will make your look more attractive.
4. Crown Braids
Do you like to show off your wavy hair but want to find a way to tame it? Try crown braids to minimize volume on the upper portion of your hair and keep your waves in check.
5. Partless Shoulder-length Brown Wavy Hair
If you can't decide how to part your hair, may we suggest joining the no-part hair trend? The best thing is it works on all hair types and lengths. Plus, it draws attention to your face.
6. Middle-Part Long Wavy Brown Hair
The center part is the go-to part of Gen Z and millennials since it keeps the hair out of their face, allowing their facial features to take front and center.
7. High Ponytail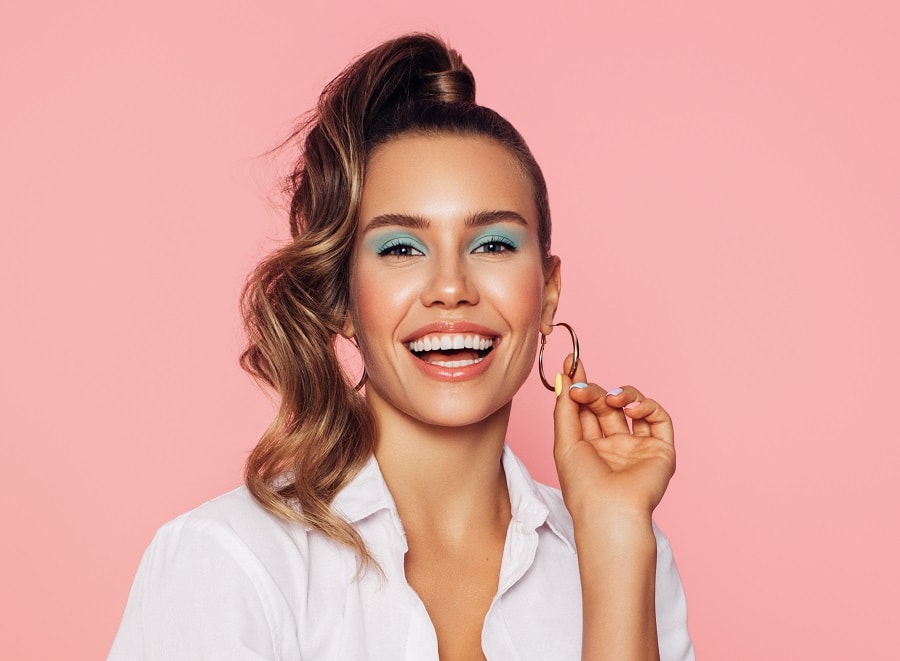 If you're into high fashion, this is the best wavy brown hairstyle that you should try. But, do you want to know the best part? It's so easy to do! You just have to gather and secure all your hair at the top of your head, and you can already get that sporty yet elegant look.
8. Light Auburn on Wavy Hair
Do you want to take your waves to a whole new level? Try out an enchanting hair color like this light auburn shade. For a multi-dimensional look, try adding highlights in various subtle shades.
9. Bouffant on Wavy Hair
This puffy and round hairstyle was popular during the '60s, but it's now making a big comeback! If you want to turn your sexy wavy hairstyle into a hairstyle that exudes confidence, beauty, and power, bouffant is the way to go.
10. Chin-Length Wavy Bob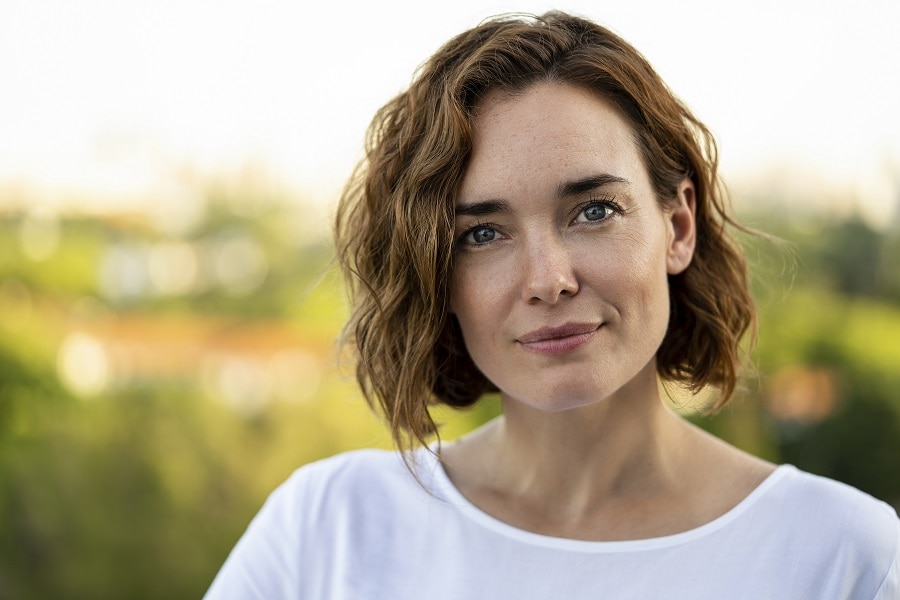 If you have a fantastic jawline and prominent cheekbones, donning on a chin-length wavy bob like this one is the best way to show off your wonderful features!
Your wavy brown hair may be a nuisance for you, but a lot of women envy you for it! However, it has a lot of potentials that you have yet to unleash! The secret is in finding the right hairstyle, so we hope you've found the best one for you on our list. Let us know which hairstyle you like the most in our comment section. We're excited to know which one you chose!