If your curls disappeared after bleaching, fret not—you can regain your curls over time.
But how long does it take for curls to come back after bleaching? Read on to discover the answer!
How Long Does It Take for Curls to Come Back After Bleaching?
Curls on fine hair will take about 20 to 24 weeks while curls on thick hair will take only 8 to 12 weeks to come back. Aside from hair texture, here are the other factors that may affect how long it will take for curls to come back after bleaching:
Hair Condition
Virgin Hair: less than 4 weeks
Color-treated Hair: 12 to 24 weeks
Type of Bleach Developer Used
The higher the volume of the bleach, the longer the waiting time.
Does Bleaching Damage Curls?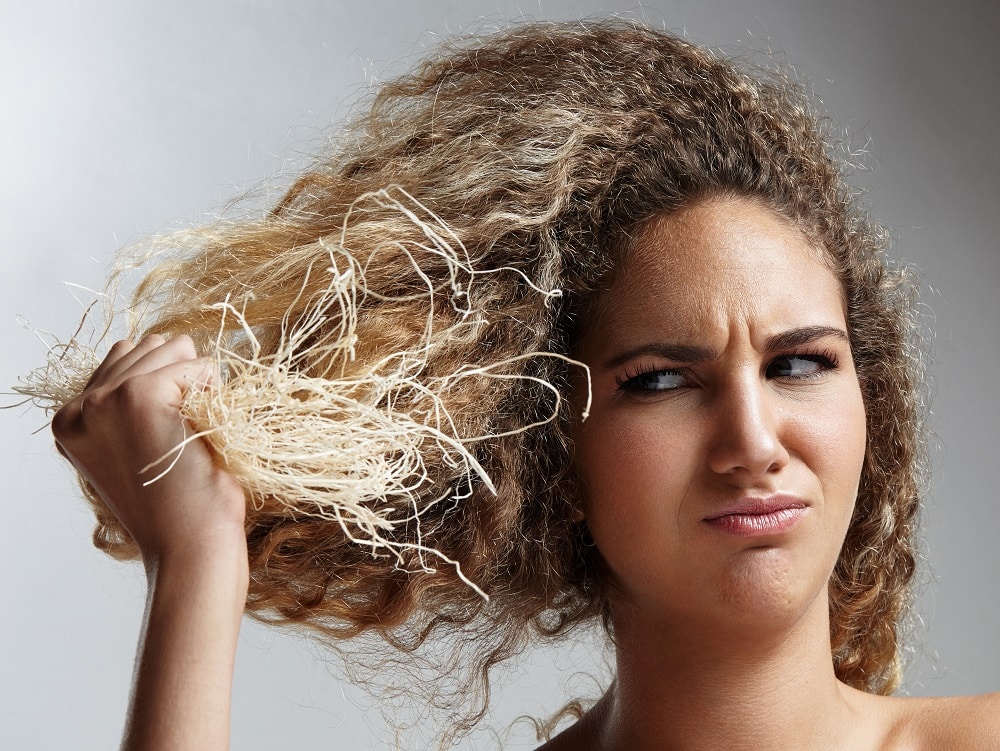 Yes, bleaching may damage both natural and synthetic curls. Bleaching uses Hydrogen Peroxide, a harsh chemical that strips off melanin from the hair cuticle. This leads to loss of moisture and elasticity, two critical factors that keep curly hair curly.
When the hair becomes brittle and less elastic, the curls lose their bounce and pattern. Instead, it relaxes and becomes limp—one nightmare curly girls dread experiencing.
Will My Curls Come Back After Bleaching?
Yes, natural curls can come back after bleaching. However, that would depend on how well you care for your damaged curls after bleaching.
On the other hand, bleaching may cause irreparable damage to synthetic curls. This is why it's best to avoid bleaching permed hair as much as possible.
How Can I Get My Curls Back After Bleaching?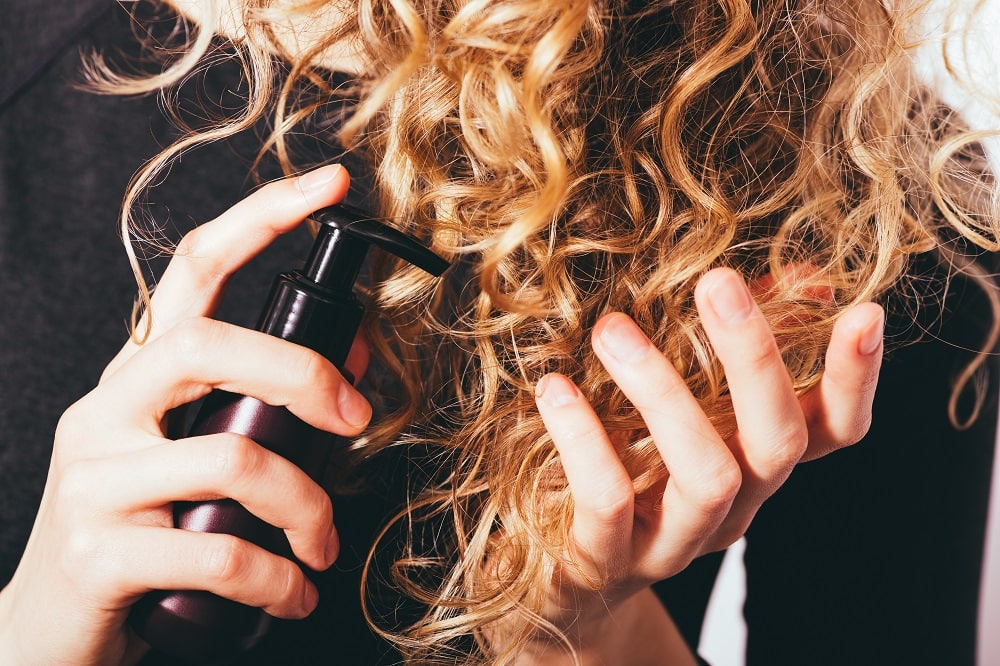 When it comes to repairing curls after bleach damage, your primary focus should be to restore moisture and nourishment in your hair. Here are some ways how you can do that:
Deep Condition Your Hair Regularly
Deep conditioning treatments contain ingredients that can deliver intense hydration. It also has nourishing ingredients that can strengthen hair cuticles and aid in moisture retention.
Go for deep conditioning products that have the following ingredients that can:
penetrate the shaft and attract moisture: Glycerin, Olive Oil, Avocado Oil, and Argan Oil
seal in moisture: Aloe Vera, Shea Butter, Vitamin B5, and Jojoba Oi
Additionally, avoid products containing sulfates and silicones that can dry out hair.
Here are some tips to keep in mind when deep conditioning your hair:
Use a hair steamer to open up the hair shaft and promote better penetration and absorption.
Rinse the hair with cold water to close the cuticle and seal it in moisture.
Get Hair Trims Regularly
While products can help make the hair look less damaged, the best way to manage hair damage is to cut off the split ends.
When your hair is dry and brittle, it's prone to breakage and split ends. When left untreated, the split ends may cause further damage later on.
Because of this, it's recommended that you trim your ends at least every 2 months until your hair has fully recovered.
Slow Dry Your Hair
To do this, pat your hair dry using a microfiber towel, then apply a leave-in conditioner from the roots up to the ends. Afterward, keep your hair in a bun, pony, or shower cap while drying.
This allows the hair to retain more moisture as it dries, which can lead to shinier and smoother curls afterward.
Avoid Heat at All Costs
This seems like a no-brainer, but it's still worth mentioning since heat can cause your hair to dry out even more.
Gentle heat on the scalp is recommended as it can help activate deep conditioners. However, you should avoid using heat on your curls while they recover. And if you need to use heat styling tools, ensure to protect your hair by using only low heat and applying heat protectant spray beforehand.
So, How Long Does It Take for Curls to Grow Back Aft?
Typically, your curls can come back within 20 to 24 weeks (fine hair) or 8 to 12 weeks (thick hair) after bleaching.
But please keep in mind that this is not a one-size-fits-all answer since the waiting time may vary depending on the following factors:
How well you care for your hair after bleaching (the better the post-bleaching treatments, the faster the curls can recover)
Your hair condition before bleaching (less than a month for virgin hair and 12 to 24 weeks for color-treated hair)
Type of bleach used (the higher the volume, the longer the waiting time)