Hairstyles are the best way to enhance the overall look of an individual. One can easily change the whole look but just opting for a different hairstyle. Men don't like changing the look of their hair on an everyday basis. Thus, they need a hairstyle that will stay with them for a long period of time. There are various variations when it comes to hairstyles for men. Among these various variations available the vintage ones are very much in fashion these days. Vintage Hairstyles for Men are those kinds of hairstyles that were very common during 40's, 50's and 60's. These hairstyles might be old and have acquired the status of vintage but they have again come up with trendy hairstyles.
Vintage Hairstyles for Men
More and more men these days are opting for the vintage hairstyles to pump up their overall look and at the same time look fashionable. But choosing the right ones from the variety of such styles available is a task.
Old School Hairstyle
This particular hairstyle was considered as a macho variety in the early 30's to 40's. But adorning this hairstyle will still give away a macho effect even in 2023. This Vintage Hairstyle for men is simple but will all the ingredients of being a stylish one. With an extreme sleek side parting on one side and a full back-combed look. This is one perfect hairstyle though old school but must in every way.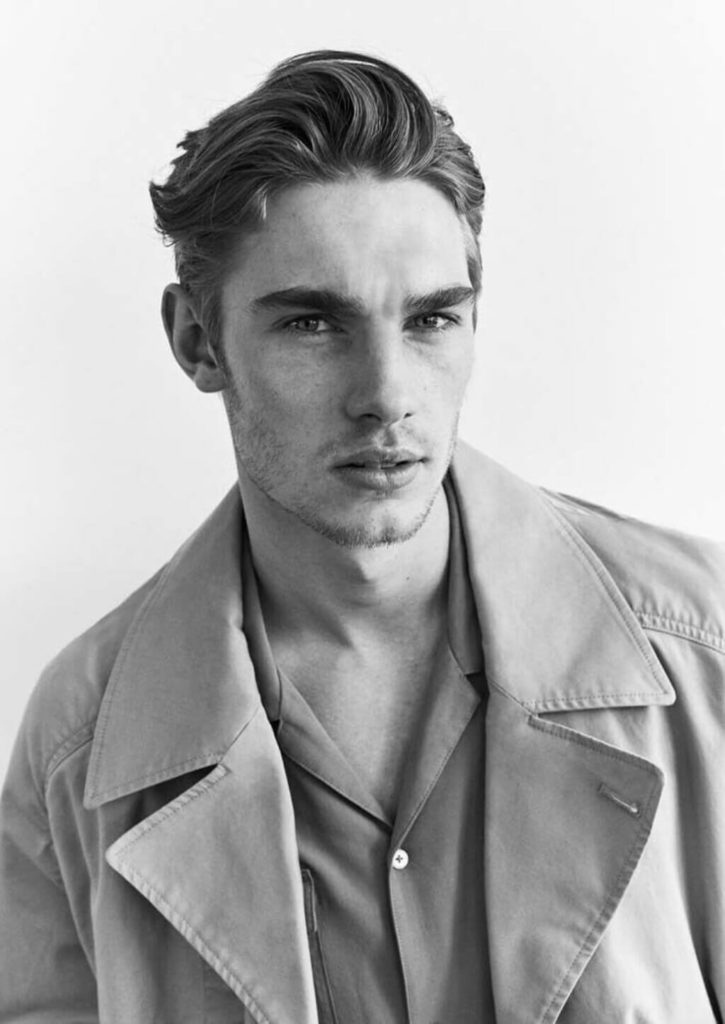 Slick Side Part Hairstyle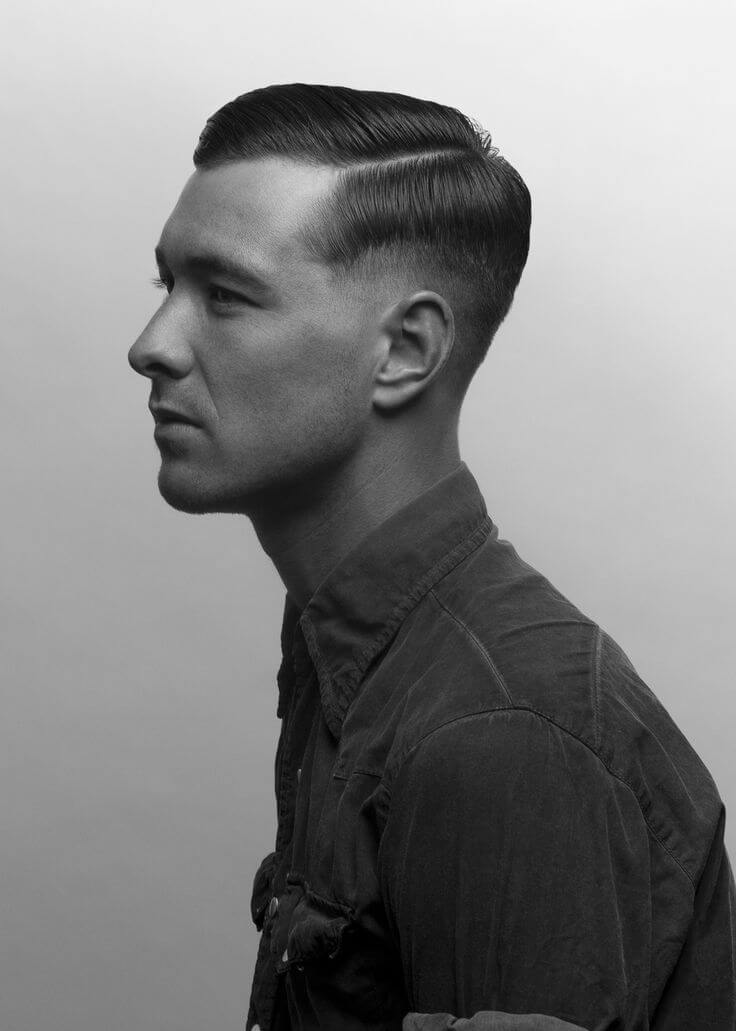 Another hairstyle that stresses on sleek side-parting that helps in enhancing the look. This a common military cut that was adorned by men. But this boyish cut can be helpful in giving a style which is different at this age. The main USP of this haircut is the side-parting that is visible in the whole look and the sleekness down the head. This hairstyle is both easy and comfortable to carry for men of any age.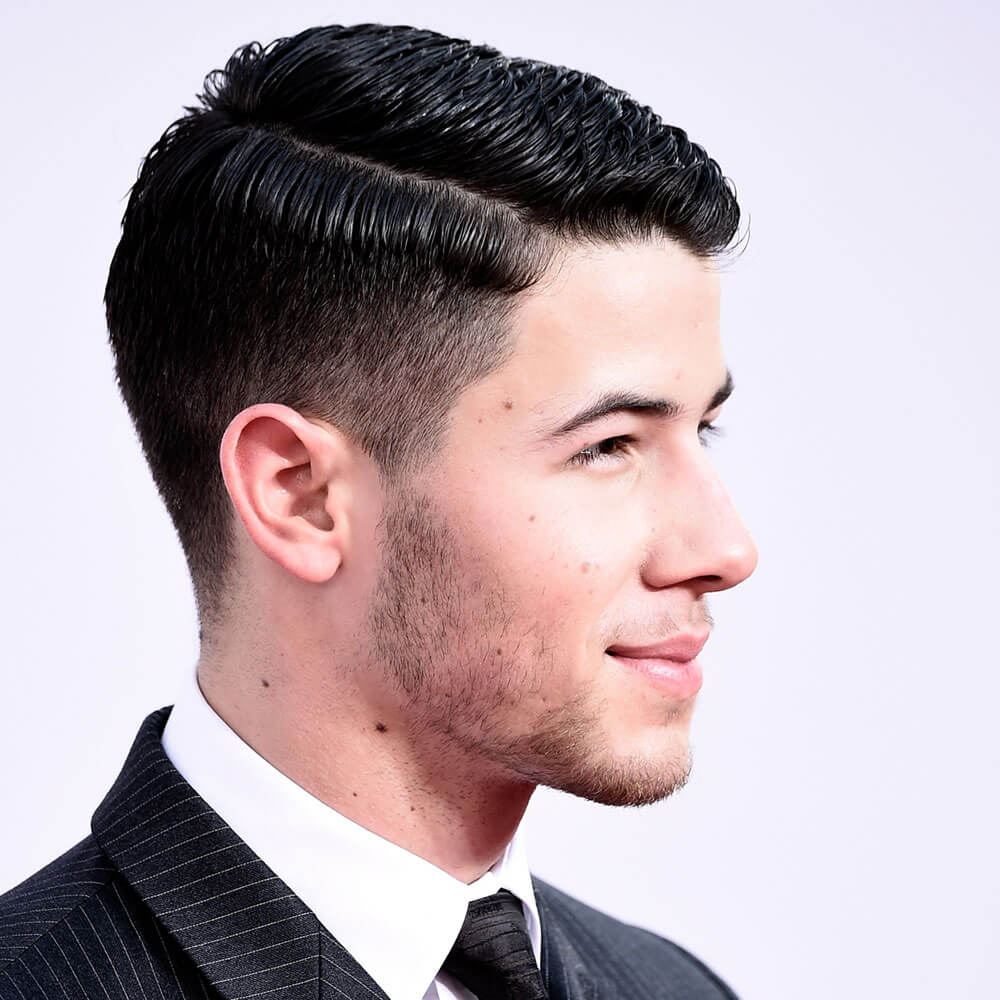 Comb Over Hairstyle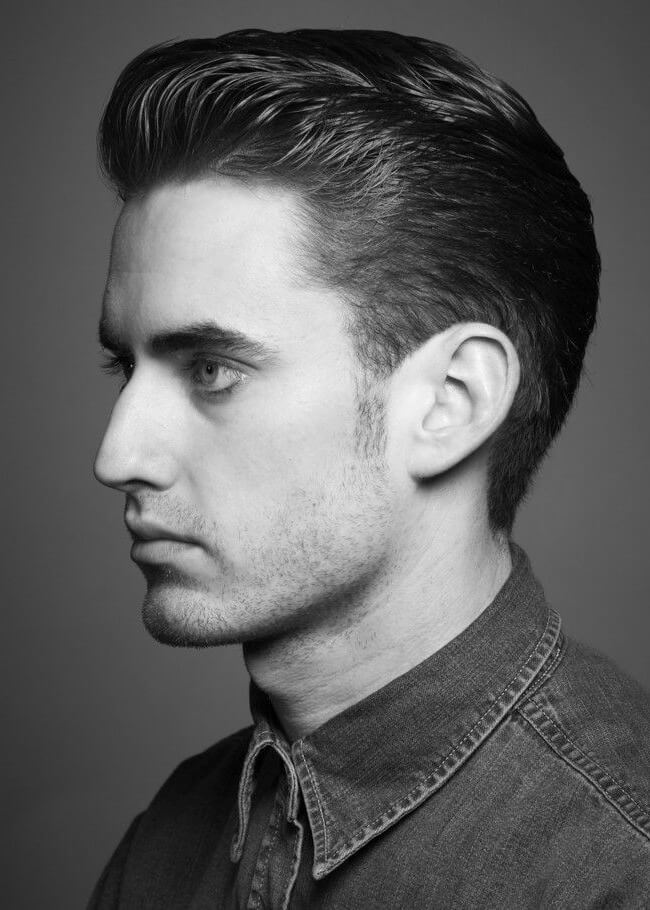 This comb-over haircut is not only a classic vintage hairstyle but this is one look is made to stand out the person who adorns it. This is not only classic but a comfortable hairstyle for men who want to look old school and stylish but with comfort. The look helps in giving a hairstyle that is different from other hairstyles that are usually adopted by other men.
Side Comb Hairstyle with Full Beard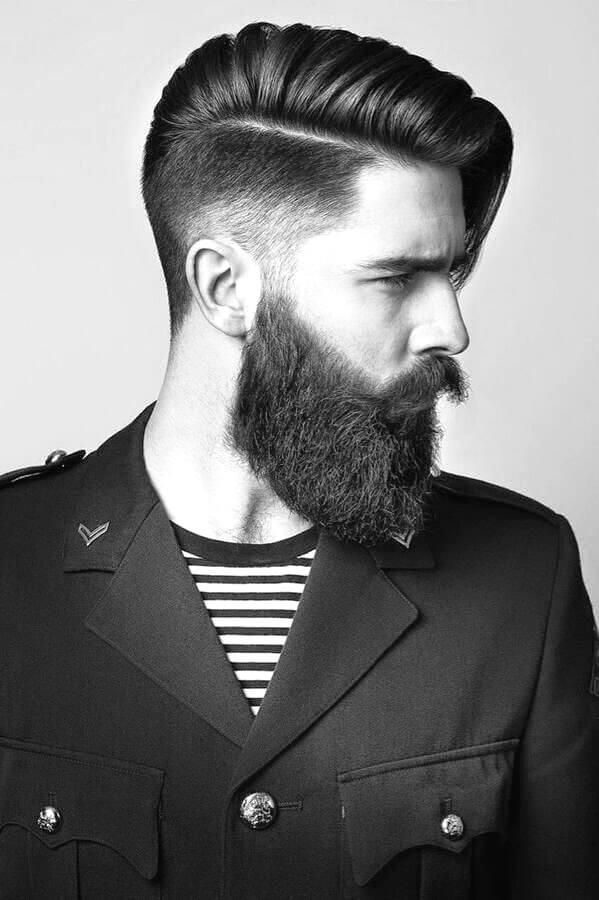 This particular hairstyle is the coolest of all the Vintage Hairstyles for Men. The look has a sleek cut on one side the other side has a combed look that falls from that style that gives a variation to the forehead of the person who opts for this look. One added feature of this particular hairstyle is that a full long beard gives a bonus look. If you are somebody who loves beard and want to look good with it then this vintage hairstyle is perfect for your need.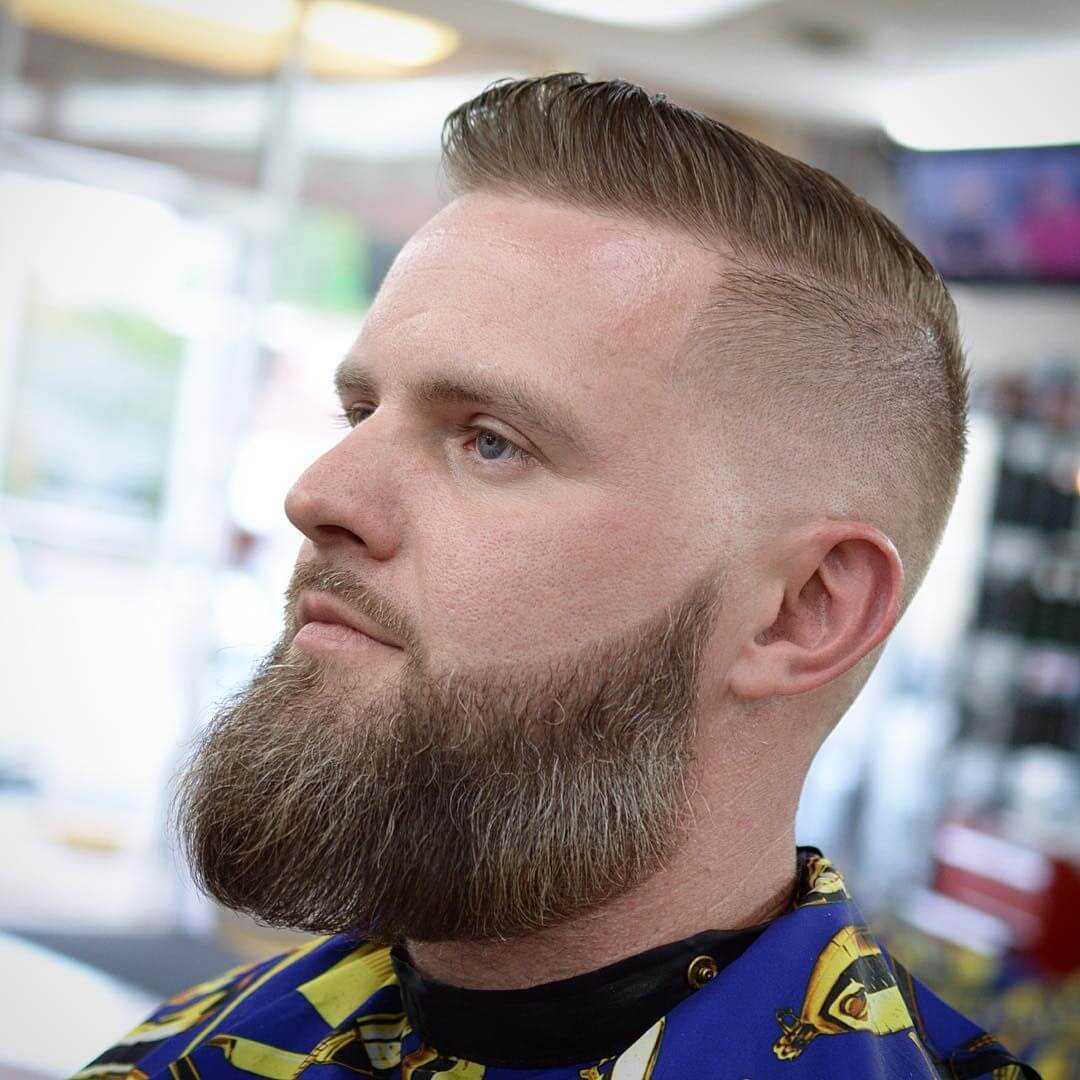 Classic Slicked Back with Comb Work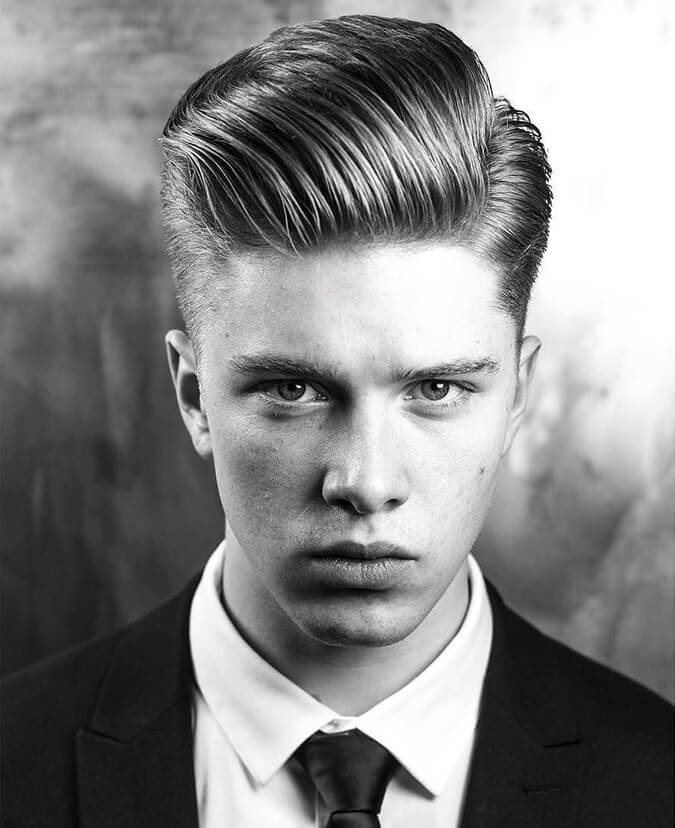 This is another vintage look that can be perfect for anybody who is totally in love with vintage hairstyles. This is another simple and comb work done to the hair that is sleek on the back. If you are a man who is in their early twenties and still want a vintage look then this is one haircut that will perfect sit to your need. This boyish vintage cut can be a youthful look to any person who wants a little different style altogether.
Slick Back Hairstyle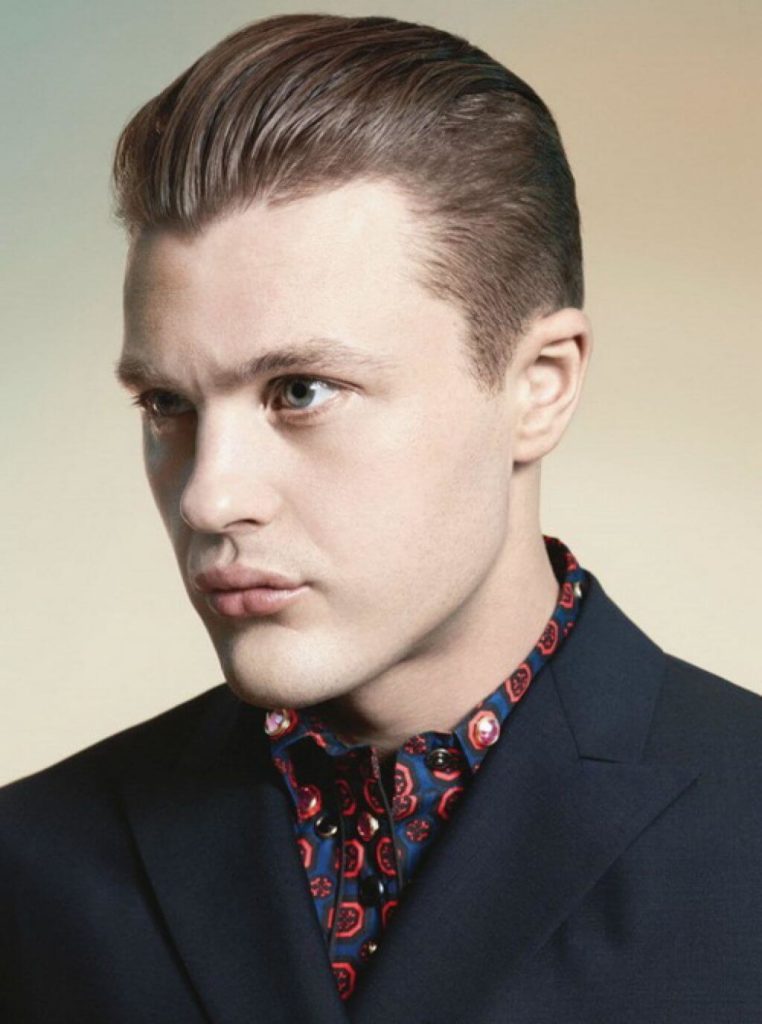 Back in the day the slick hairstyle was very much in fashion among the men but with time thanks to various experiments with haircut vintage styles in hair have started to fade away. But presently the trend has started to change and people are more into vintage looks. For example, this look is a stylish and simple slick back hairstyle that will look good on any person who opts for a vintage look.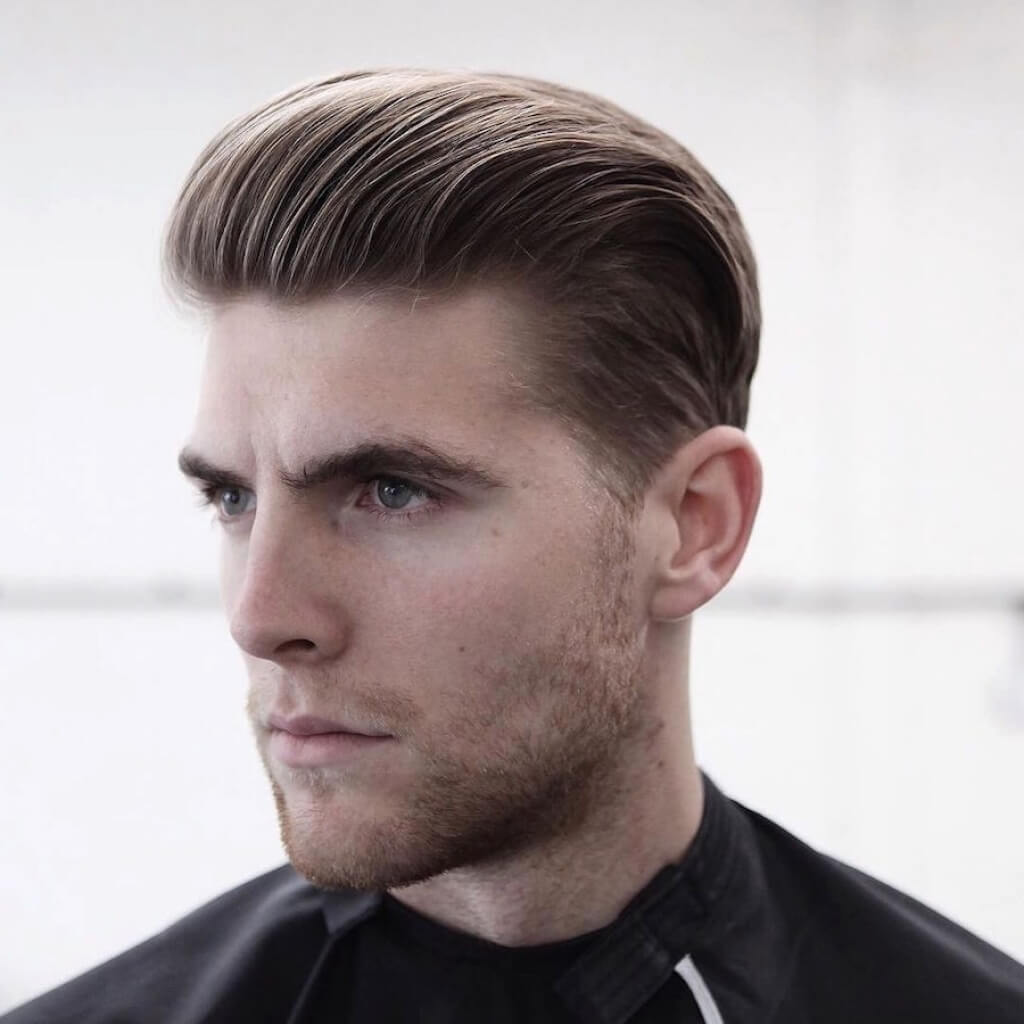 Short Quiff Hairstyle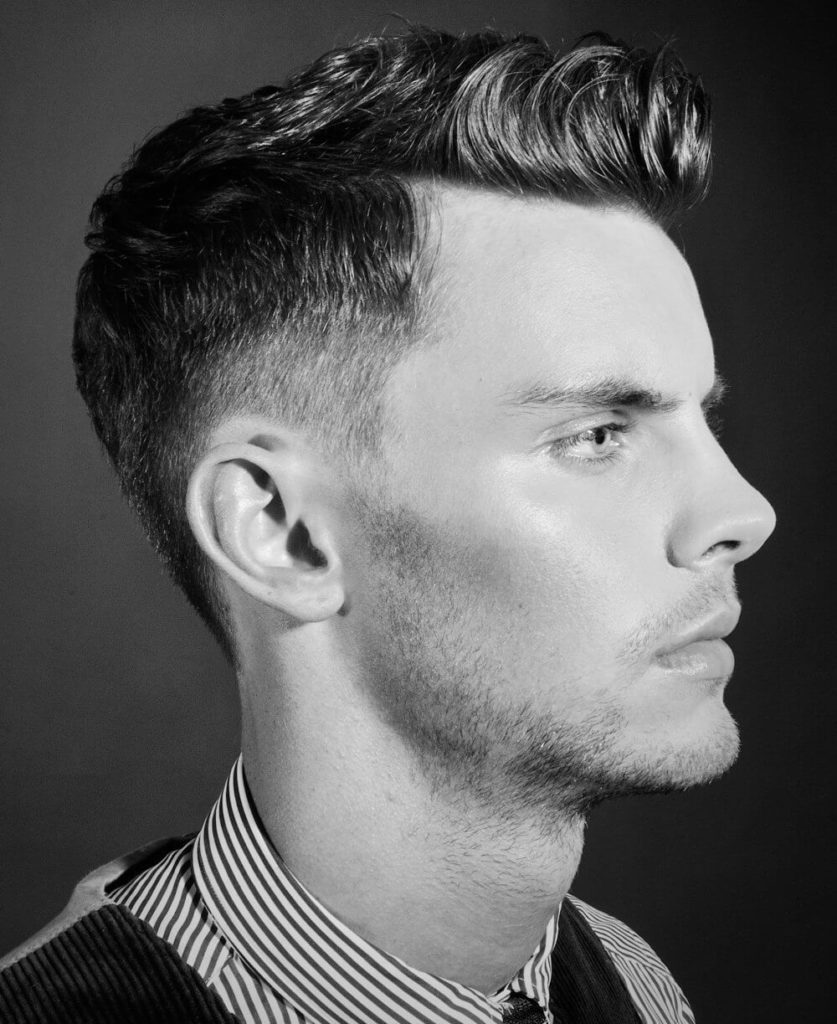 This particular hairstyle was very common among men back in 40's, 50's and 60's. The style has a sleek quiff and is very comfortable to carry. There are many men who want a comfortable and stylish look especially for the summers when the worst affected is the hair. So, if you have been confused about what kind of look you should choose during the summers then this stylish vintage cut can be your perfect choice.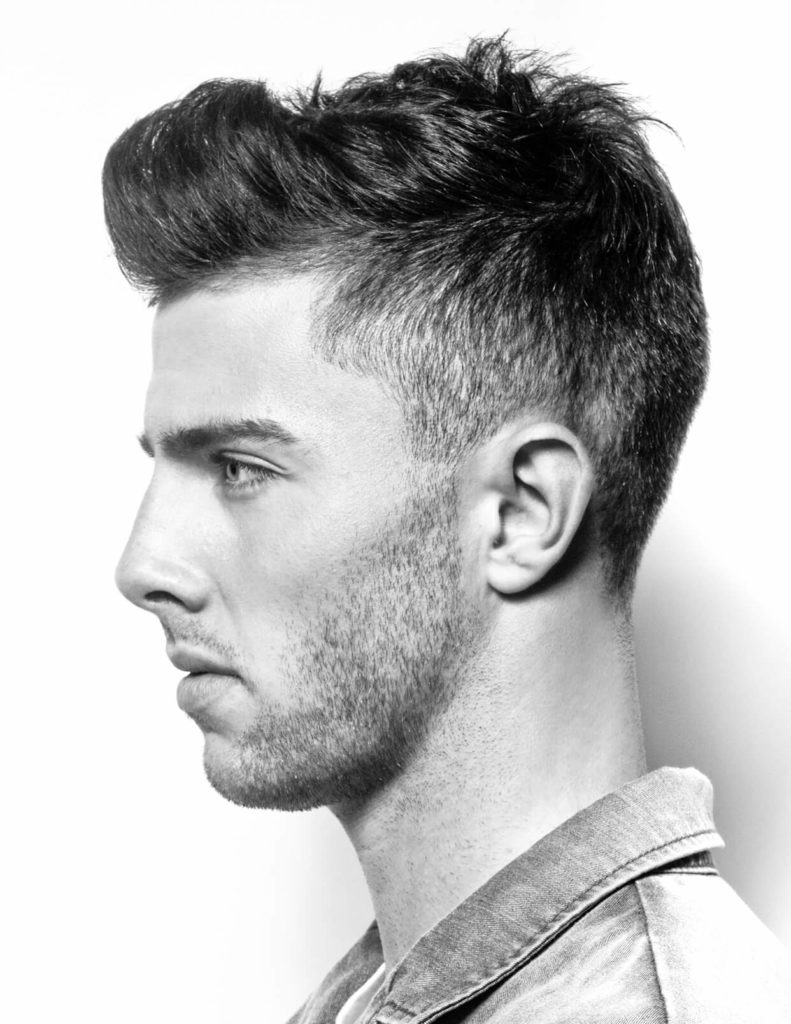 Side Part Curly Hairstyle
Men back in the 1950's were in love with curly hairs and they wanted to experiment with the look that was uncommon back then but as time passed such style started to disappear. This particular hairstyle has side-part one side and the curls are on the other side that gives a macho-man look.
Side Part Haircut with Groomed Beard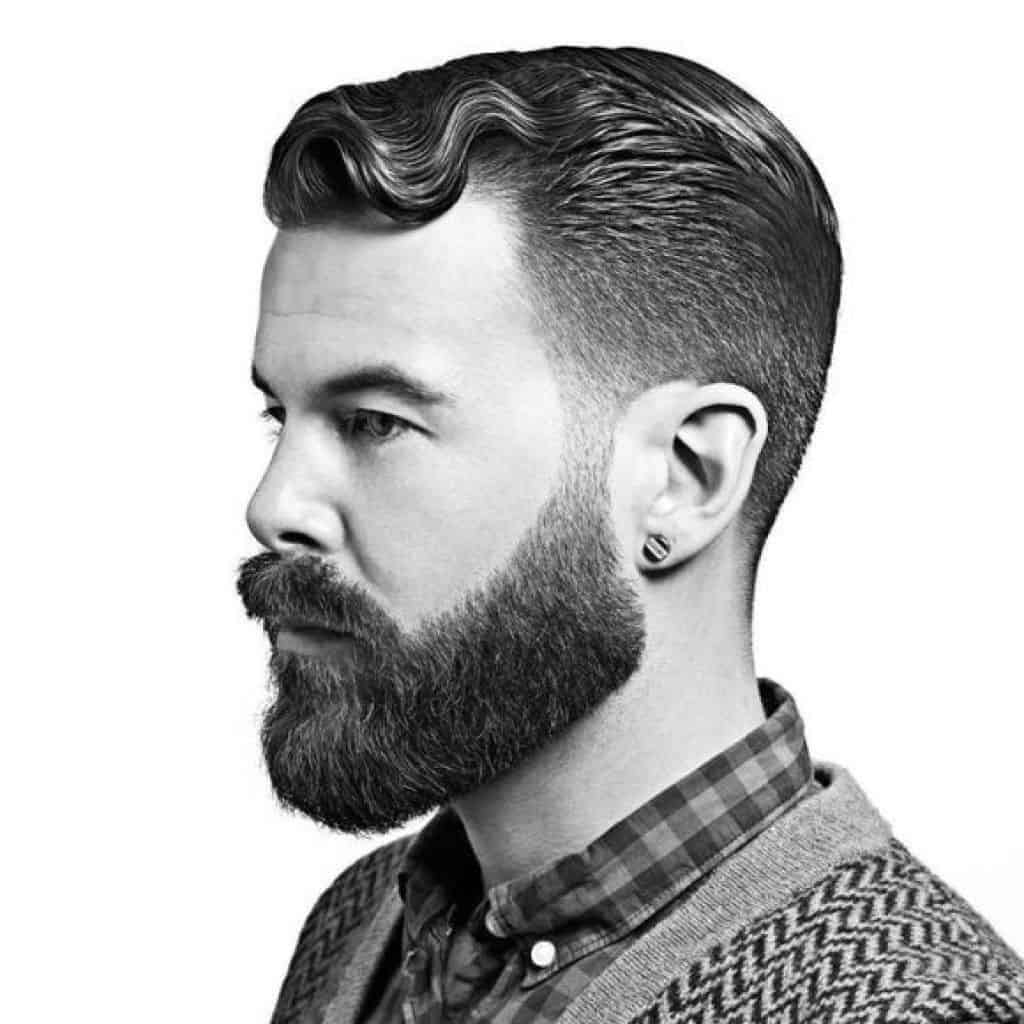 Men of any age and any era have always been in love with the beard. But get a perfect beard look with a hairstyle has always been a confusing combination. This particular vintage style has all the ingredients for a smart groomed beard and hairstyle look. The hairstyle is a groomed and sleek side part with an Elvis wave on the other part and the beard is a set look that is an added factor to the whole look. Men who want an overall hairstyle that can be carried on all formal as well as casual occasions then this look is perfect for them.
Formal Medium Hairstyle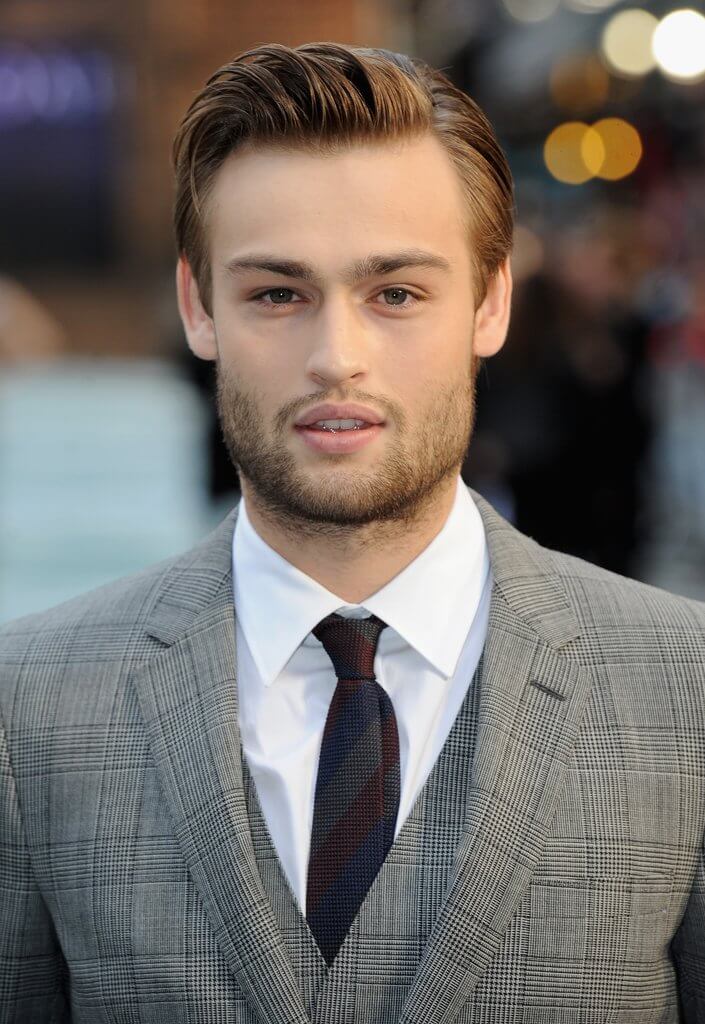 This particular hairstyle might fall under the head of vintage hairstyles but is somehow perfect for the present era. This hairstyle will be perfect for men who have a medium length of hair and want to go for a formal hairstyle. The hairstyle has a side-part bang style look that is made to fit for men want formal style and smart look. If you are among those men who are confused on what formal look will look perfect on them you could easily cater for this one.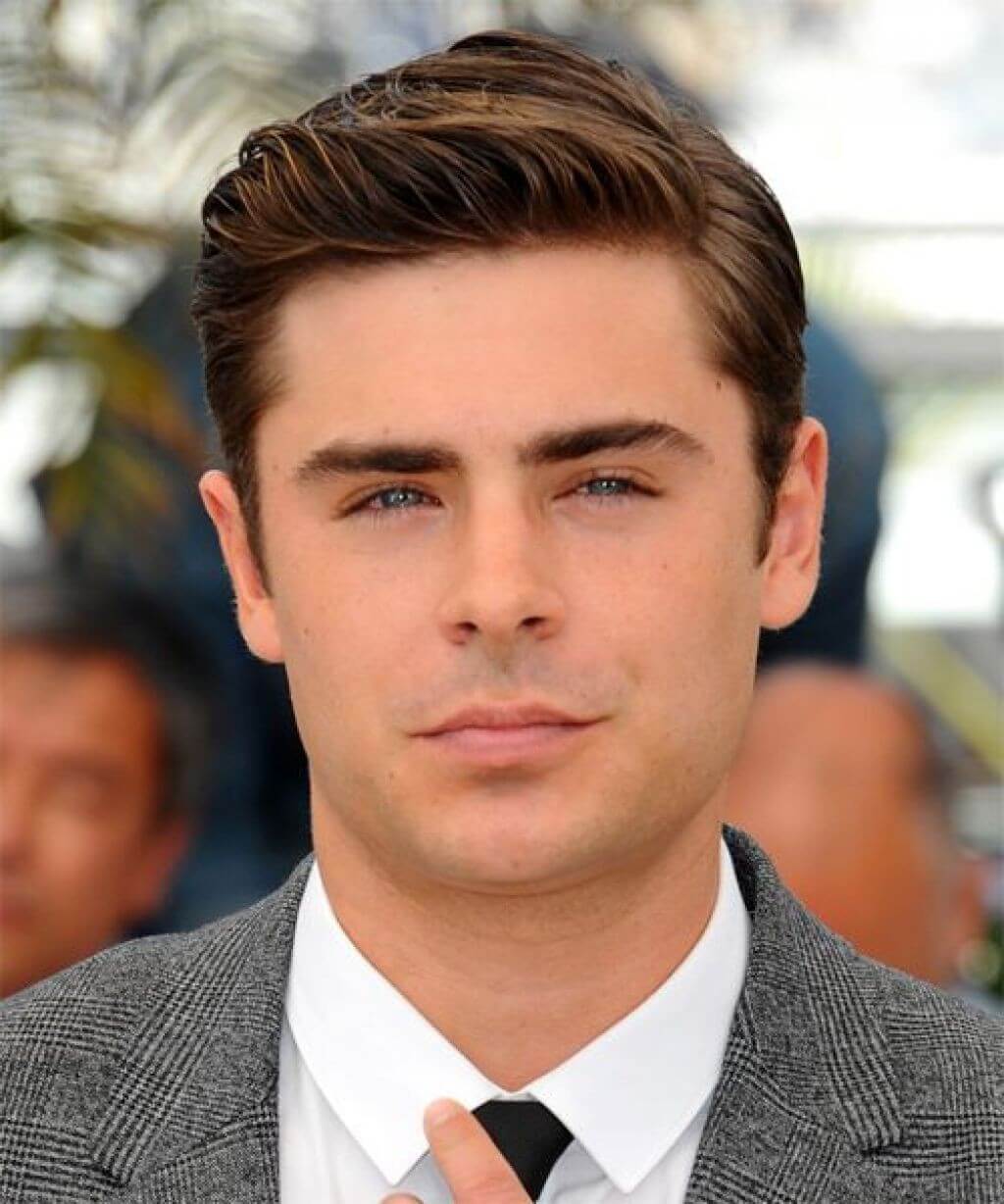 Quiff Hairstyle For Medium Hair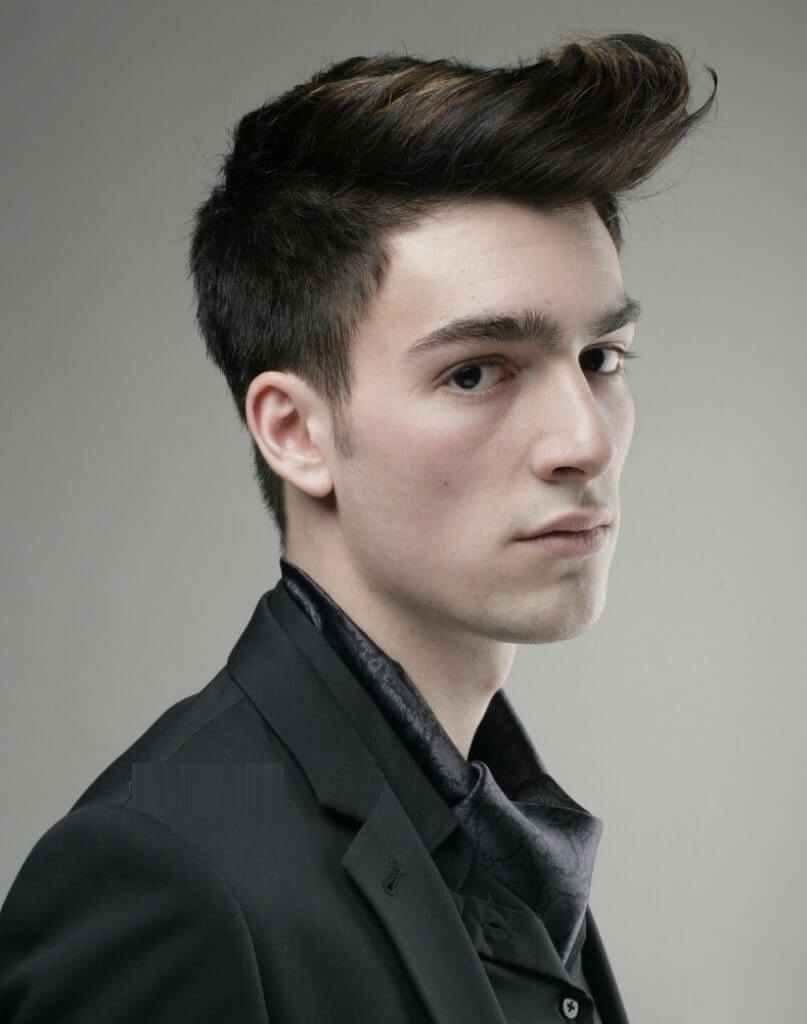 Quiff hairstyles have always been the fashion among men. Men who are also not much into grooming and don't like taking care of their hair too opt for this kind look where the front of the hair seems like a flap. This style may be common but it forms a part of the vintage hairstyle look which be beneficial for men who want to opt for it but without going much overboard with vintage looks.
Side Part Loose Quiff Hairstyle
This is another kind of vintage hairstyle, that is hard to surpass for men who are into looks that are neither too vintage nor to modern. In this particular hairstyle the hair has side part comes all around on the other part in a quaff. Boys who are on the verge of being a man can opt for this hairstyle and get a grown-up look to flaunt among their peers. If you want a hairstyle that has all the ingredients to be stylish and a style that can turn heads then this one hairstyle to choose from all.
Classic Comb Over Hairstyle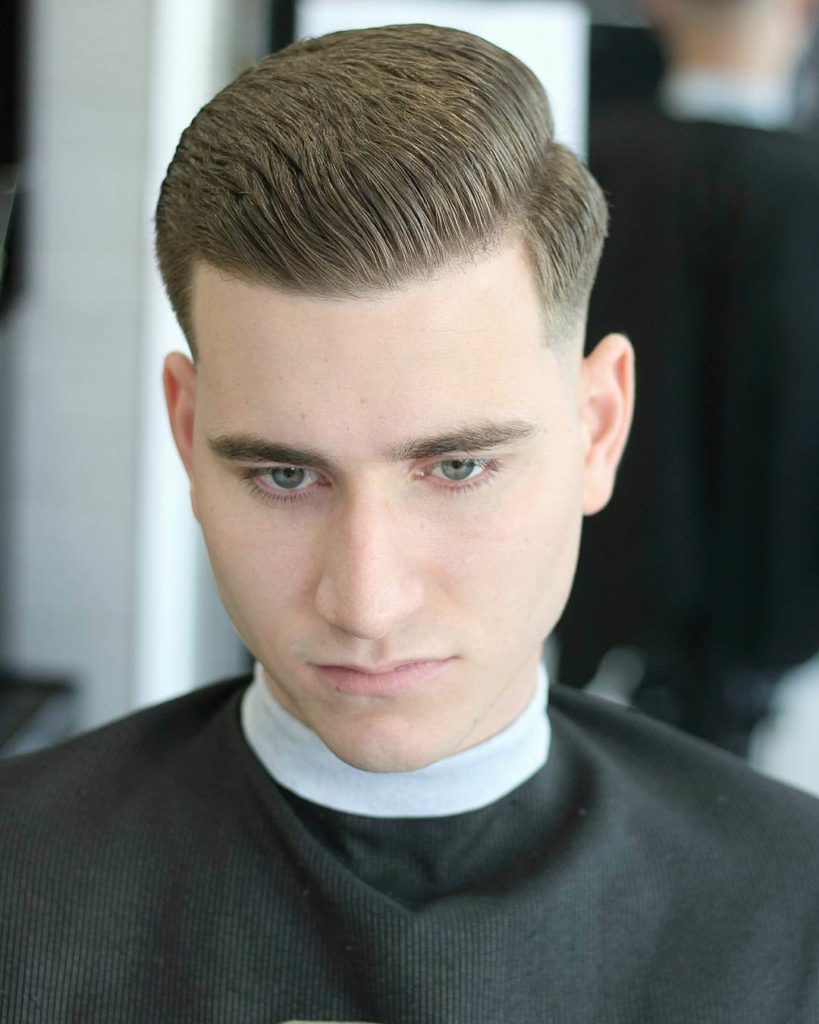 If you are a young man and want a hairstyle that will define your age in every way then this classic comb-over hairstyle is perfect for your need. This is a much-groomed hairstyle look that is meant to give a stylish and smart look to the individual. This hairstyle has a side-parting on one side and a back-combed look on the other side with a gelled-up look.
Classic Crew Cut Hairstyle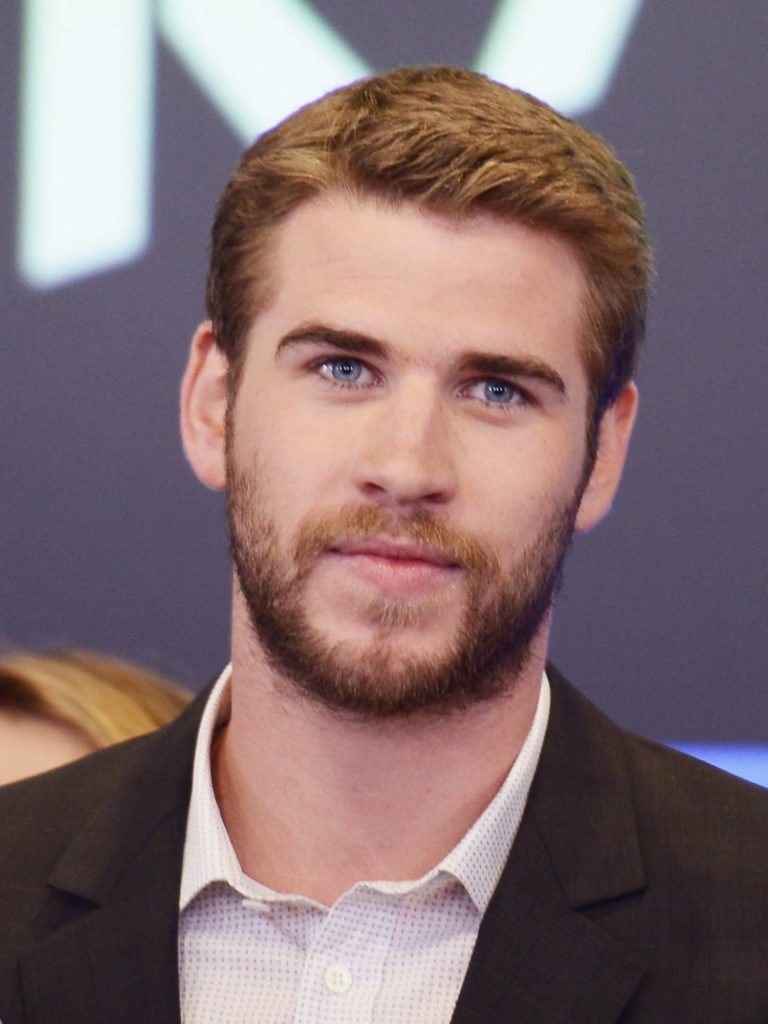 This particular hairstyle is a classic one that transcends all eras and can be a masterpiece for people of all ages. If you are among somebody who loves vintage hairstyles but doesn't want experiment with the style can definitely opt for this particular classic crew look that can be useful in all ways. This particular hairstyle is a perfect mixture of style and comforts all mixed in one look and men who want to add a beard to the overall look will get a bonus when it comes to style and statement.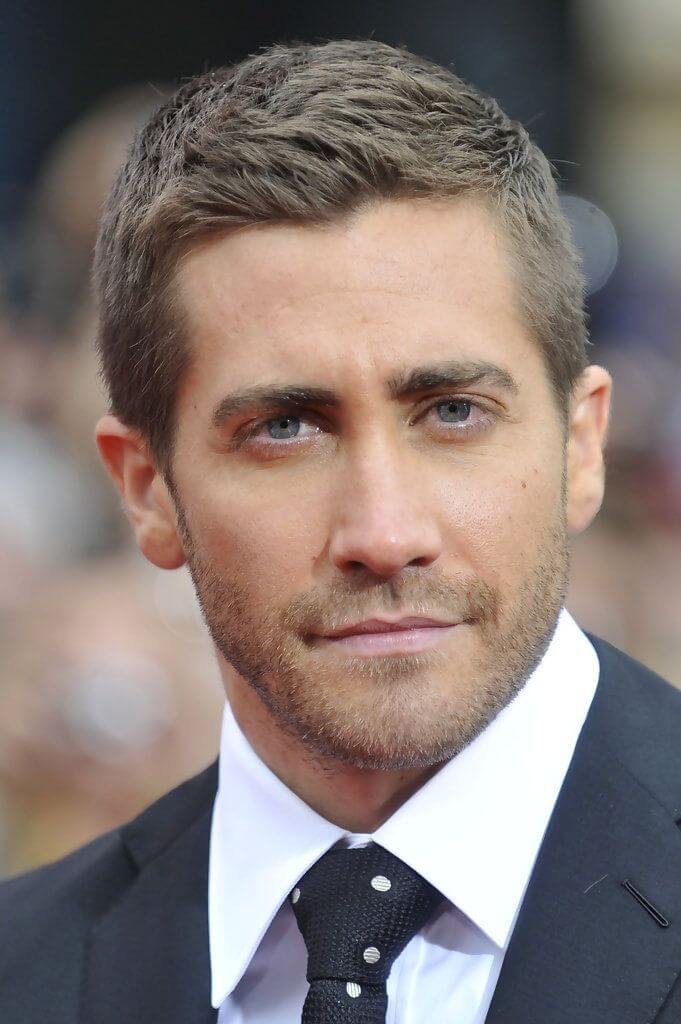 Hard Slick Back Hairstyle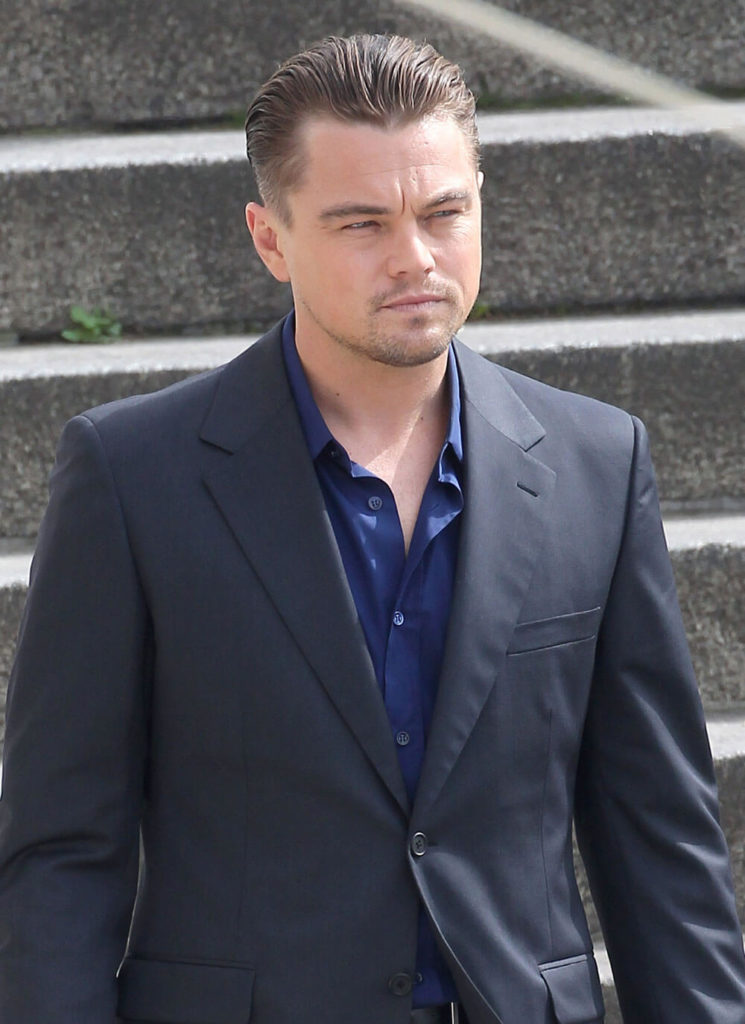 The above hairstyles might be old-school in nature but they can sit to a person's need in every way possible. If you are among those set of a male who wants to experiment with different kinds of look then, the above hairstyles can come to your great help. Adorning these hairstyles doesn't mean one has to stay behind when it comes to present trends and style but it means that you know to carry styles that are old but stylish. So, if you know somebody who has been confused about getting a hairstyle since long then do show them these hairstyles so that they can get away with the confusion.
The best way to choose such a hairstyle is to listen to the expert who can decide on what kind hairstyle will look good on an individual. Here are some 30 Vintage Hairstyles for Men that one can cater to.