If you have a round face, you know the struggle to choose the perfect haircut that will suit your face because round faces do not go well with a lot of haircuts. You would want to choose a haircut that creates the illusion of length on your round face. This will ensure that the fullness of your cheeks stays under control. There are a lot of short as well as long hairstyles that will match your round face and make manageable hairstyles every day. Say Goodbye to your bad-hair days as we bring to you a great list of perfect Round Face Haircuts.
Layered bob
A lob or layered bob is a really great hairstyle which is basically a short bob that ends just above the shoulders. This textured lob look is very easy to create as well as to carry and wouldn't require a lot of time and management on your part. The length of this style provides a look of length around the face and also adds a lot of layers when flaunted with a side parting. The lob works like magic and proves to work wonders offsetting round faces and enhance round face features and structures.
Short straight bob
Bobs work perfectly well with round faces especially because of their length they attract the attention to the haircut instead of round and full cheeks which may look too sharp for some people. Among these bobs, the best ones are the one that end right above the shoulders causing the length of the haircut stay parallel to the length of the face. The bobs that hit below are the chin would look minutely well on round faces. To make their look more appealing, you can keep the hair at the side of your face at the same length as your face.
Short layered cut
When you are looking for a short haircut to have short flicks of hair on your round face, you need to go with the layered cut. Layers will play an important role as they will prevent hair from falling flatly on your round face which will degrade the look completely. Since short cuts can easily add width to your face, you may want to avoid that and hence experimenting with short haircuts can be tricky at times. Make sure your haircut ends a few inches below the chin and not exactly at the end of the chin otherwise the hairstyle will become a major blunder.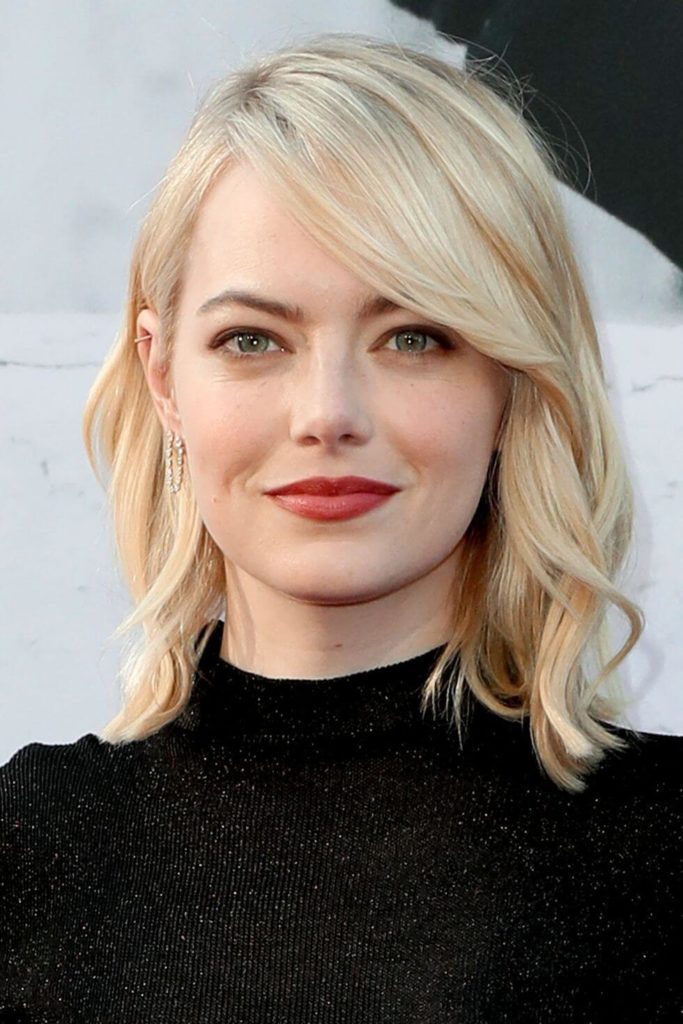 Fauxhawk
One of the trendiest bob haircuts to emerge in recent times is surely the Fauxhawk. Most ladies are going for this haircut since it changes the overall look, personality and approach of the person who is wearing it. Apart from raising you in the fashion standards, this look will provide you with a boost of confidence as it is not very common and supposed to be quite bold. One reason why you may want to choose this haircut is that styling a pixie cut this way is a great method to create more height for round shaped face making it appear longer.
Loose side bun with side swept bangs
When getting ready for a party, always try to combine the hairstyle with a loose length strand left somewhere to make your face appear longer. A loose side bun is a very good choice in this context. This baggy looking bun will create volume as well as add length to your face. A side swept bang on the opposite side will help you create an illusion of length on both sides of your face.
Brushed back bob
This simple and sleek haircut is one of the best party looks and easy to create as well as to maintain. You can add a pouf at the top of your head by backcombing the front section of your hair; this will help to elongate your face and also create a style and add volume. The sleek and straight hair ending at the shoulders makes the features appear sharper and cleaner.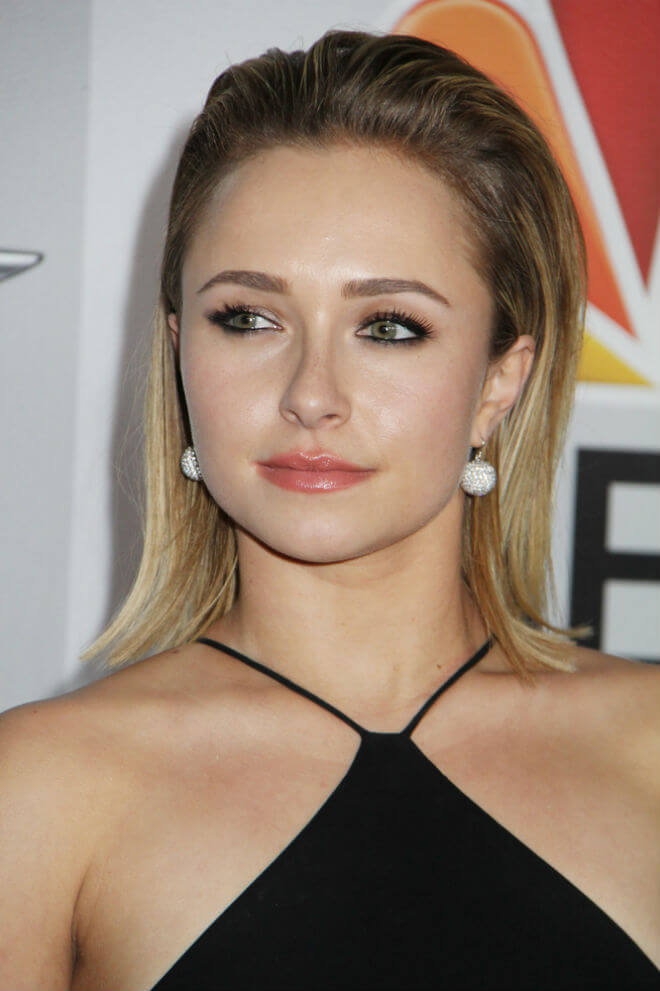 Medium lob
Some bobs don't need those asymmetrical cuts to look ravishing and glossy. Just a few minor highlights or lowlights can sometimes work wonders on a simple lob cut. Team this haircut with side swept bangs that will help elongate the length of your face while the blunt bottom of this haircut helps to sharpen the jaw line.
Short layered bob with curls
You will not believe how much change curling a bob could make in the overall haircut and appearance of it. It can shorten the length and add so much of volume to the entire cut. When combined with small side swept bangs and large curls extending from midway to down the shaft, this hairstyle can totally change the way your round face appears to people. To achieve this look, curl your hair in alternate directions either away from your face or towards your face so that they don't merge into each other and look clumsy.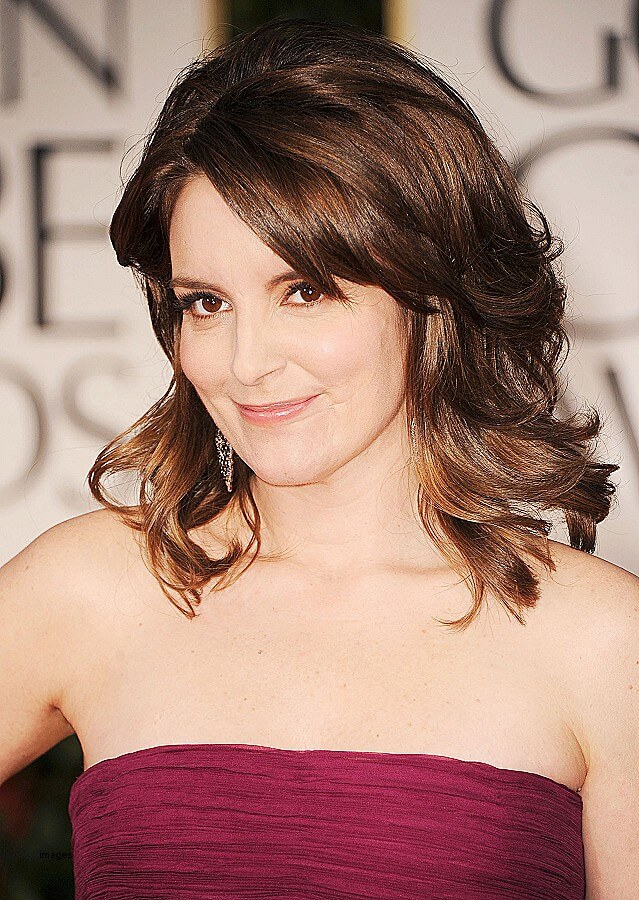 Ultra-wide curls
When it comes to round faces, curls can play a very important role as they can help in making the hairstyle look more voluminous and full by drawing attention from the sharp features to those curls. This haircut with a middle parting and wide curls present a polished and elegant look with the curls looking shiny and slippery at the ends.
Side kept curls
As already stated, curls and round face go hand-in-hand. This look goes well for gala evenings or formal parties or even prom nights. Use curling irons to curl your hair in a direction away from your face. Chubby cheeks tend to attract more attention this way and your face will appear fuller and much better.
Short mohawk hair
This short haircut is great for women in their 20s as it helps them look very beautiful, bold as well as confident. Combine this Mohawk hairstyle with platinum highlights and you will receive tons of compliments. This hairstyle helps to bring out your sharp features and if you have a sharp jaw line then even better. Since there is no distraction of hair anywhere near your face, the full focus tends to go on the fullness of your face. Apart from being very manageable and easy to carry, this hairstyle creates a fashion statement in itself.
Short haircut with front bangs
Short-length spikes along with this pixie cut and sleek bangs provide this look a contemporary finish. You can always combine this look with hair color or highlights of your choice. Don't be afraid to choose as bold a color as you can. Short haircuts are perfect for experimenting with new hair colors and shades the reason being that they grow out much easier and are much easier to manage and maintain and also easier to manage if hair gets damaged during the process. Long hair when gets damaged, can cause a lot of troubles and issue but sort hair gives you the liberty to experiment and style as you like.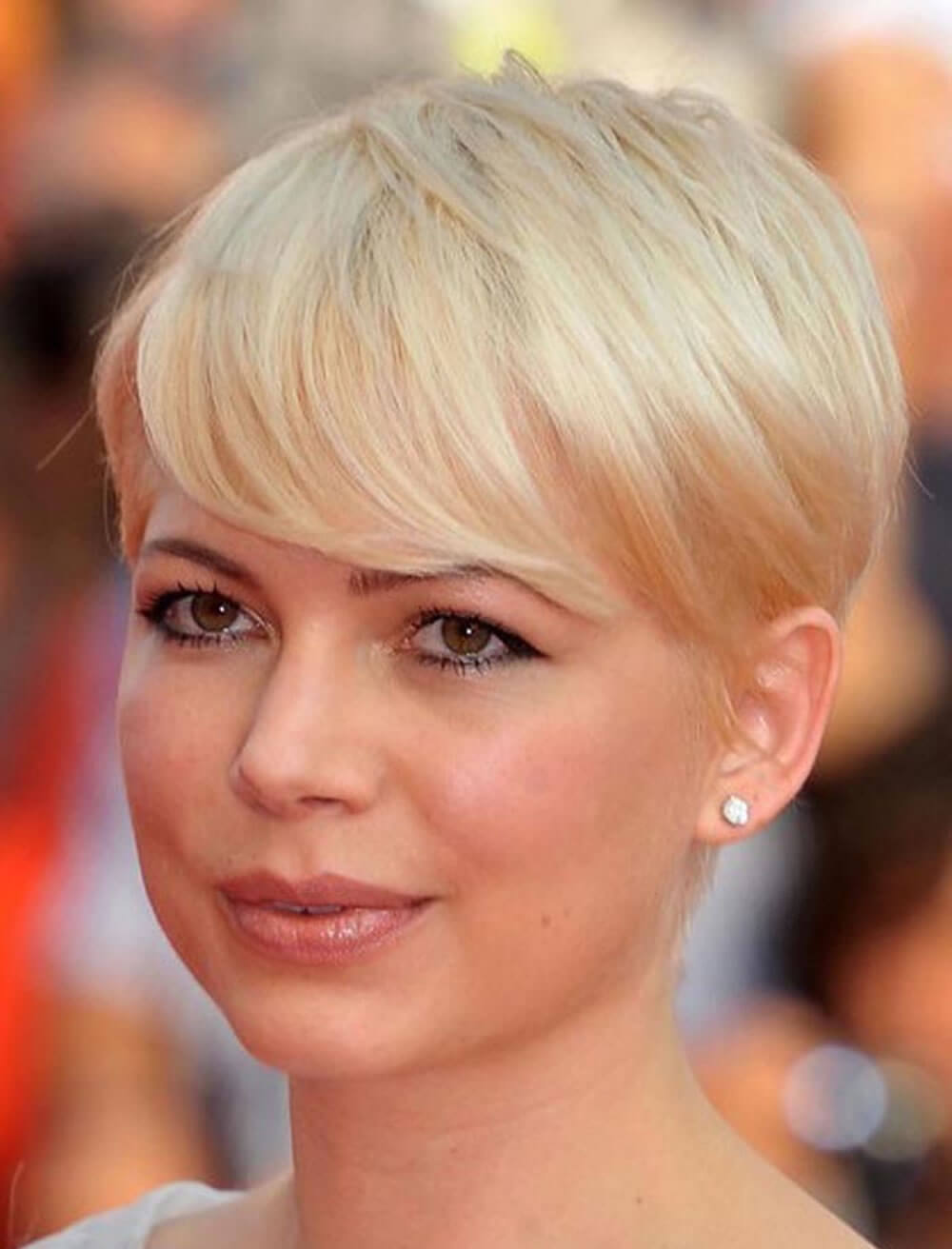 Shoulder length layered cut
This shaggy shoulder-length bob features emphasized strands coming out of the hairstyle as if randomly. The curls in the front add a tone of volume as well as cover the sharp looks of a round face. The layered haircut is very versatile and can be combined with a lot of hair colors and highlights, brown and black being the most prominent. The layers of hair coming out at different places highlight the cheekbones and make them appear sulkier, adding more definition to the length of your face. The hairstyle ends at the shoulders to provide more emphasis on length rather than making your face look chubbier, it helps it look more elongated and stretched out.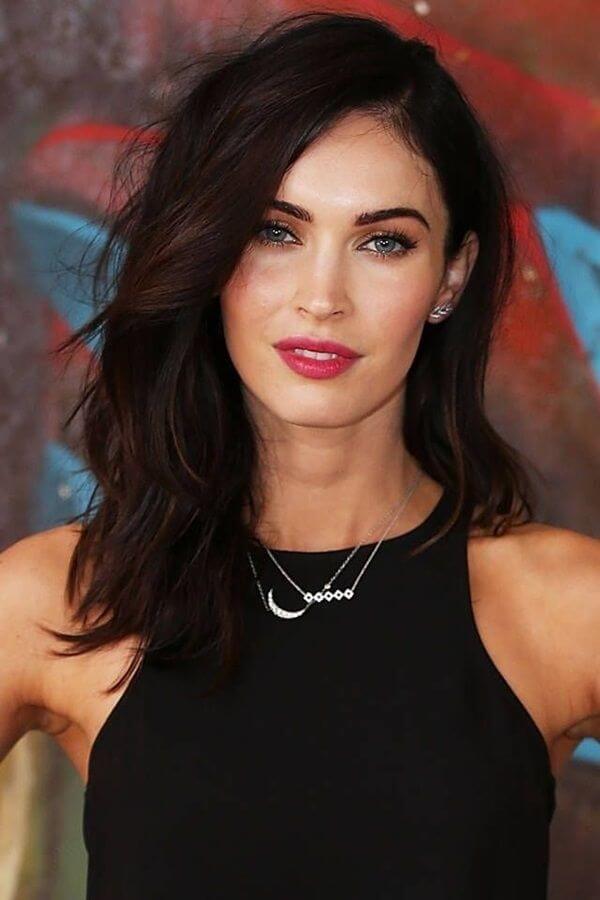 Beach waved shag
Shaggy hairstyles are supposed to be worn messy and look untidy. This look is all about messing them up, adding some volume and creating an effortless and tousled look. This will look particularly well on round faces as the waves create a contrasting effect on those chubby cheeks and small faces. If you are thinking to choose a curly hairstyle then go for beach waves as they are perfect without looking too sharp on your already sharp features. Use a curling iron to curl up your hair gently but don't touch the ends. In the end, flip your head upside down and then flip it back again to let those curls fall down your shoulders perfectly.
Top knot bun
Buns are one of the most fashionable and affluent way to carry your hair especially when you have to go somewhere with a formal look and need a neat and tidy hairstyle to carry yourself with. Also, buns are a great way to showcase your sharp edges of a round face as all the hair will be tied up and hence there would be fewer distractions near your face. If you have a sharp jaw line, then this haircut is definitely made for you. It provides you the ease of maintenance along with saving a lot of time trying to cope up with your hair in the morning.
Sleek blunt bob
Short hair for chubby faces can also appear very flattering when you choose a sleek blunt bob haircut. This can look very appealing as the svelte lines of the bold and angular pixie cut appear to trim the cheeks. A solid dark brown or even a black shade puts more emphasis on the haircut although you can combine this look with any colour of your choice, it will still look as good as it can get.
Asymmetrical bob
This is one of the most famous pixie cuts out there which is chosen by lots of celebrities and their fans. Women with round faces seem to flaunt this look the best as the straight sleek look of the haircut helps to elongate the length of their faces which is preferred by most women. The point cut ends add a special feature to the look as it complements the other sharp features of the face as well. Use straightening irons to get this look and go with a side partition for the best results.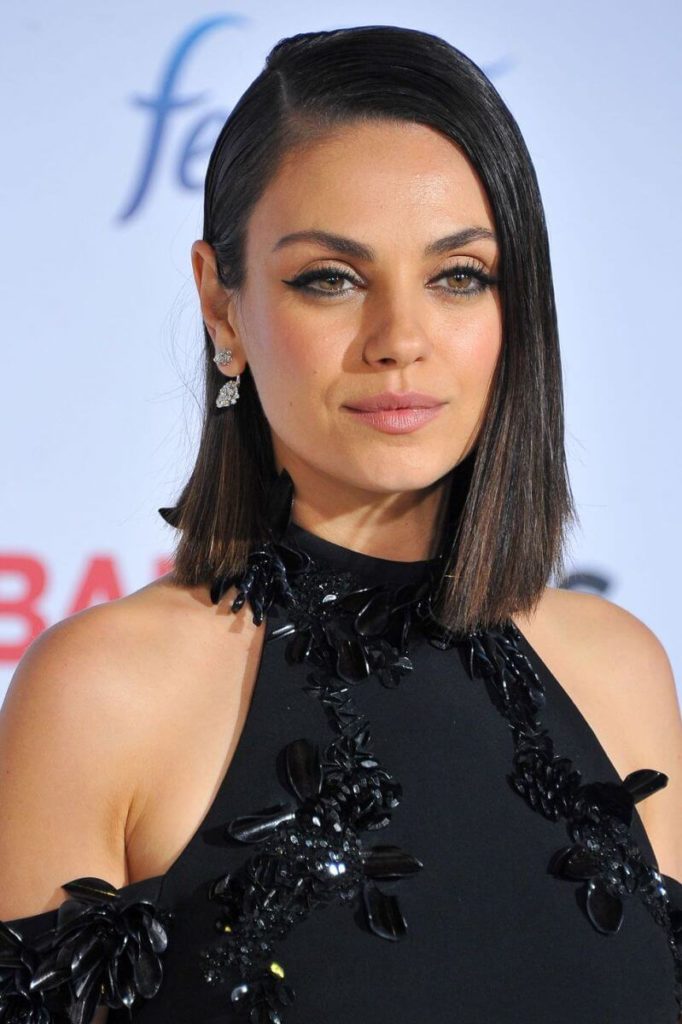 Choppy tousled bob
This is a very cute tousled hairstyle that barely touches the shoulders and adds height to the diagonal lines at the same time. You can always pair your choppy bob hairstyle with tousled styling and the color combination of your choice. This look looks universally flattering with every color. The side swept bangs add a king of messy look that goes well with your tousled hairstyle.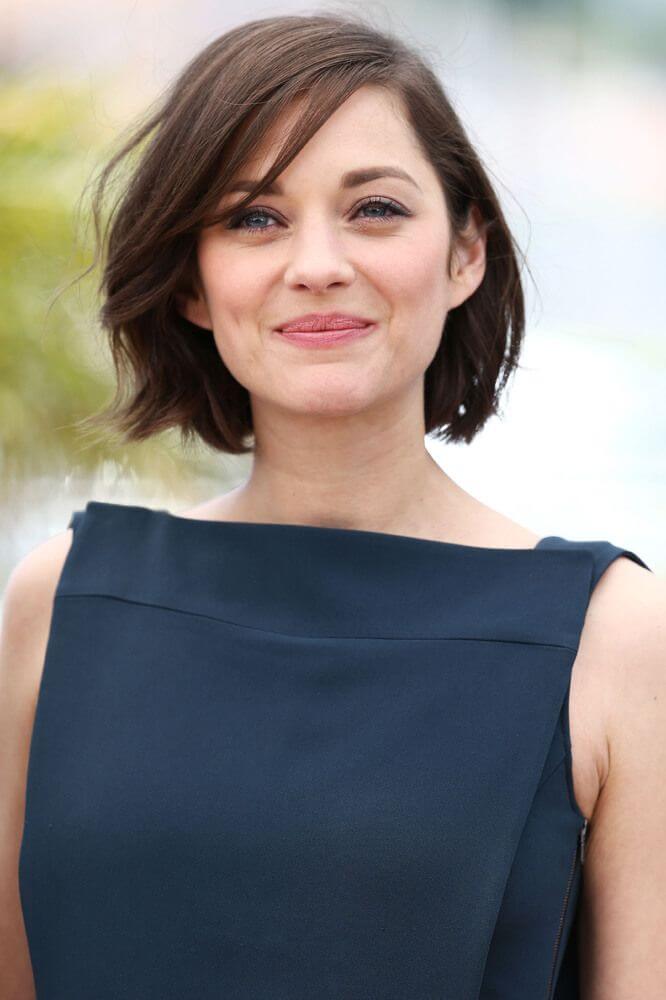 Sleek ponytail
When you have a medium length hair and do not want to keep it open for a party or some other function, you can always put it up on a ponytail. Combine this ponytail with a pouf at the top as the volume on the top helps elongates the face and makes it appear narrower on the sides.
Shoulder length hairstyle
Shoulder length hairstyles generally look good on all face types as they are universally flattering. This causal one looks great on a round face as it has some length that helps elongate the face and the face framing waves do the job of slimming the cheekbones slightly.
In short, if you have a round face then firstly you need to decide whether you want to show off your full cheeks or want to hide them. Then accordingly you can choose a hairstyle that suits you. The most important thing to keep in mind while choosing a haircut for round faces is that you do not want to pick a haircut that is just similar to the sharpness of your face. The best length for round faces whatsoever is up to the shoulder or a bit longer as they help to elongate the face and adds texture to the edges. The forehead can be covered with bangs or can be left open.
20 Perfect Round Face Haircuts to Look Charming
was last modified:
December 27th, 2018
by