Since the ancient days, women have been depicted with long and flowing tresses time and again. At one point, it was though that long hair makes a woman more beautiful. I several cultures, women were punished by chopping off their hair. But that has been a marked shift in the way people think. The concept of beauty has also undergone a sea change.
People have realized that both long and short locks are equally beautiful. It depends on how the woman is representing herself. The fashion and entertainment industry has taught women to experiment with their hair color and cuts. Depending on the haircut, you will attain a feminine or edgy look. If you can team up the dress and the accessories properly, then you will look amazing even in a short haircut.
In this article, you will get a close look at some popular short hairstyles, which will transform your look, and elevate your confidence level. If you are a novice, then you need to get in touch with the experts, and pick the right look that will complement your face and features perfectly. Due to this, the demand for knowledgeable and experienced hair dressers is on the rise. So, pick the style that highlights your personality.
Pixie Short Hairstyle
If you do not wish to take a traditional path, and want to show up at the prom in an unconventional dress, then you will need a matching hair style to fit the bills. If the dress is not complemented by the hairdo, then it will mar the entire appearance. With the Pixie Short Hairstyle, you can attain the desires look. The short hair will frame your face perfectly, and balance out the boldness with femininity.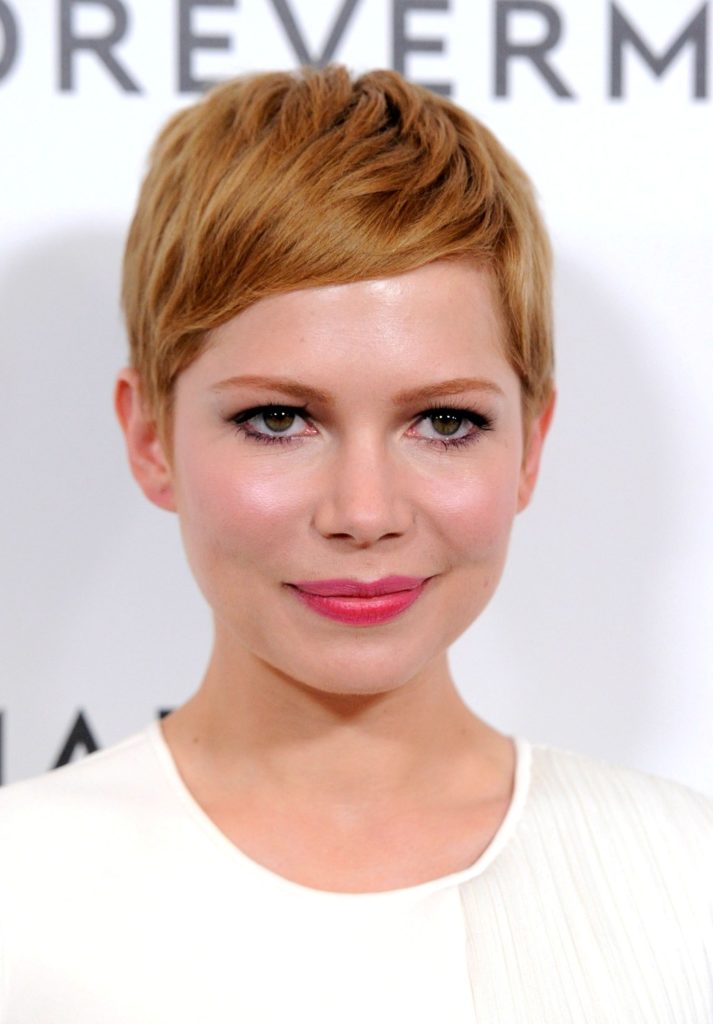 Shoulder Length Short Hairstyle
If you have medium hair length, then you can try the Shoulder Length Short Hairstyle without much worry. It is perfect for those who have wavy to soft curls. It will also look good on women with straight tresses. An interesting feature of this hairdo is that you can use several hair accessories with it. It is perfect for parties and gala events. The hairdo will look amazing with an off-shoulder gown or noddle strap dresses.
Short Hairstyle for Thick Hair
Women who have dense tresses should feel blessed. When millions of ladies are forced to keep their hair short due to thinning, these candidates can try both long and short styles. If you have an edgy personality, then the Short Hairstyle for Thick Hair will suit you perfectly. The style will look best on women with a petite frame, as it is minimalistic, but adds softness to the face. It will look good with traditional gowns as well as modern clothes.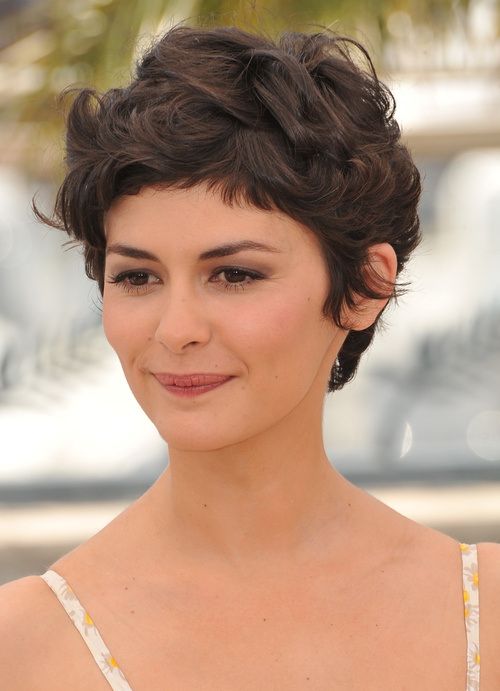 Short Hairstyle for Black Hair
Women of African origin have jet black hair. They often enhance the beauty of their unique hair texture with short styles. For them, the Short Hairstyle for Black Hair is the best option. In this hairdo, you will not have to worry about unruly locks falling on your face. If you keep longer hair length, then you can try several styles with ease. Women are also seen with this hair style on wedding events.
Short Hairstyle for Fine Hair
If you have to go to a traditional event or a gala occasion, then only an expensive dress will not make the cut. You need special accessories as well, and to top it all up, you must pick an equally fantastic hairdo.  Most women suffer from hair loss due to stress and pollution levels. For them, the Short Hairstyle for Fine Hair will come to the rescue. The hairdo will assist you stand out in the crowd with ease.
Tomboy Short Hairstyle
Girls who are not too feminine also have a unique charm. Many boys fall head over heels in love with those girls who do not fit in the conventional framework. For girls with strong and less feminine personality, the Tomboy Short Hairstyle will be an ideal match. If you have a broad forehead, you can get side bangs to hide it. The side swept bangs will frame your face as well.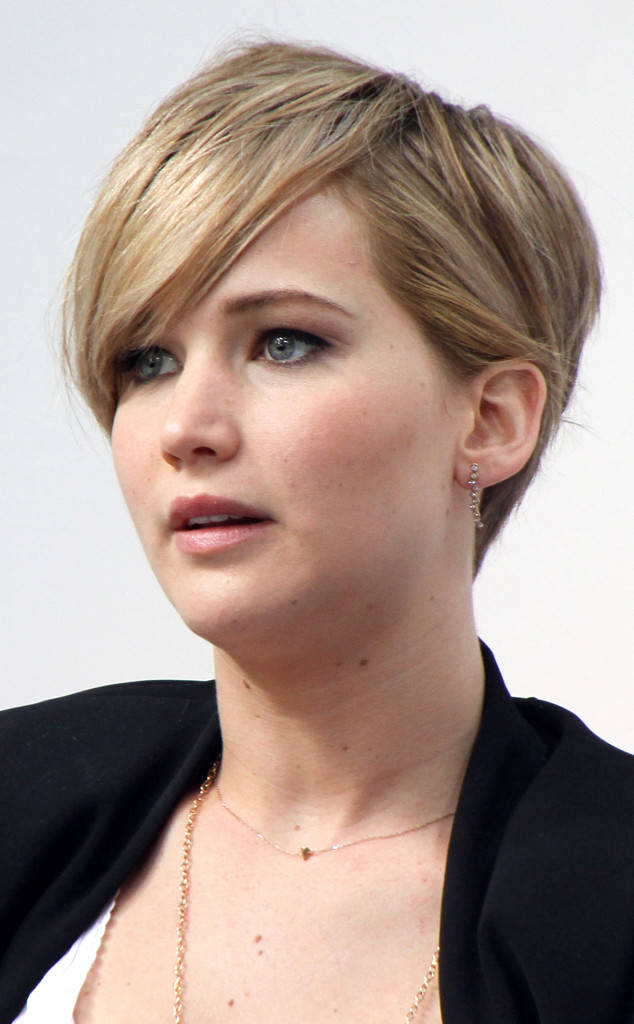 Wavy Short Hairstyles for Round Face
If you think that girls with wavy hair cannot opt for shorter haircuts, then it is about time you changed the notion. A quick look at the Wavy Short Hairstyles for Round Face will show that even women with medium wavy hair also look amazing with short tresses. This particular style is appropriate for women with round to oval faces. You can opt for front fringes to cover the forehead or add dimension to the face.
Razor Cut Short Hairstyle
In recent times, the popularity of Razor Cut Short Hairstyle is on the rise. The main feature of this haircut is, it has asymmetrical ends. Once the haircut is complete, the hair stylists use a razor to shave off the strand ends. It looks best on women who have straight hair texture. Side bangs or frontal fringes are also common with this hairdo. It gives a feminine look and is ideal for all casual occasions.
Wavy Short Hairstyle
If you desire to acquire a distinct look, then the Wavy Short Hairstyle will come to your rescue. This haircut will complement oval and heart shaped faces well. It is the perfect look for a spring wedding. Gone are the days when girls only opted for hairstyles at proms. Now, they show interest in sporting a shorter and open hairstyle that will complement their unconventional short dresses well. So, take the guidance from your hairdressers as soon as possible.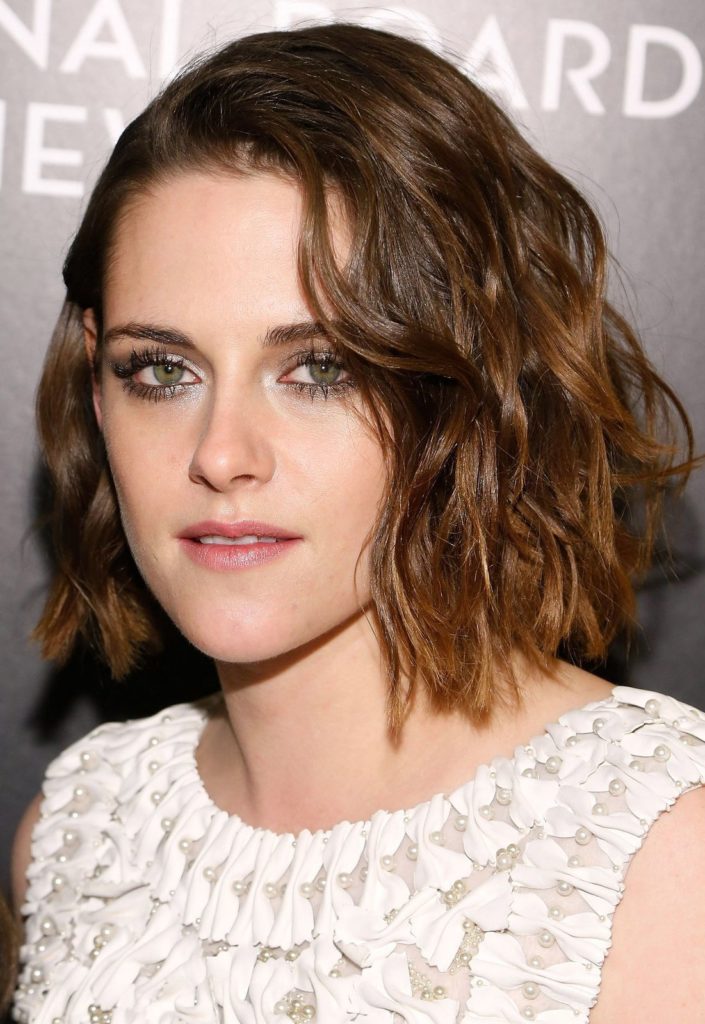 Curly Short Hairstyle
The craze for the Curly Short Hairstyle will never go out of fashion. The hairstyle has been spotted several times on red carpet events. If you desire to look like the models in Vogue cover, then you will be benefited by this look. The hairstyle is sophisticated and has a touch of modernity to it. The curls will create the messy look that will set you apart from the crowd.
Layered Short Hairstyle
Women, who want to make a distinct fashion statement, will be benefitted by the Layered Short Hairstyle. It is not a new style, and has been around for many years. It was an original style that was invented for women who wanted to keep their hair short. Now, a number of variants are available on this style. If you want to create additional drama, ask your hairstylist to make provision for some fringes on the side. It is better to opt for a minimalistic dress or an A-line gown, as your hair will attract the limelight.
Shaggy Short Hairstyle
Many do not want to have the well-maintained look at all times. If you are in the mood to sport a casual look, then the Shaggy Short Hairstyle is exactly what you need. An important feature of this hairdo is you need not spend hours in front of the mirror to get the look you desire. Just apply some gel and you are all set for another office day. A quick wash and a blow dry is all you need before you hit the party floors.
Undercut Short Hairstyle
Women looking for an edgy, bold and out of the box look can go for the Undercut Short Hairstyle. It is not easy to pull off, and one needs a lot of confidence to carry it in daily life. This is a look that will set you apart from the others in a party or a gala event. It is not easy to maintain and will take an experienced hand to give it a perfect look. So, don't go with the flow. Take the decision after careful consideration. The style will not go with conventional gowns. You will need some unconventional and edgy attire with it.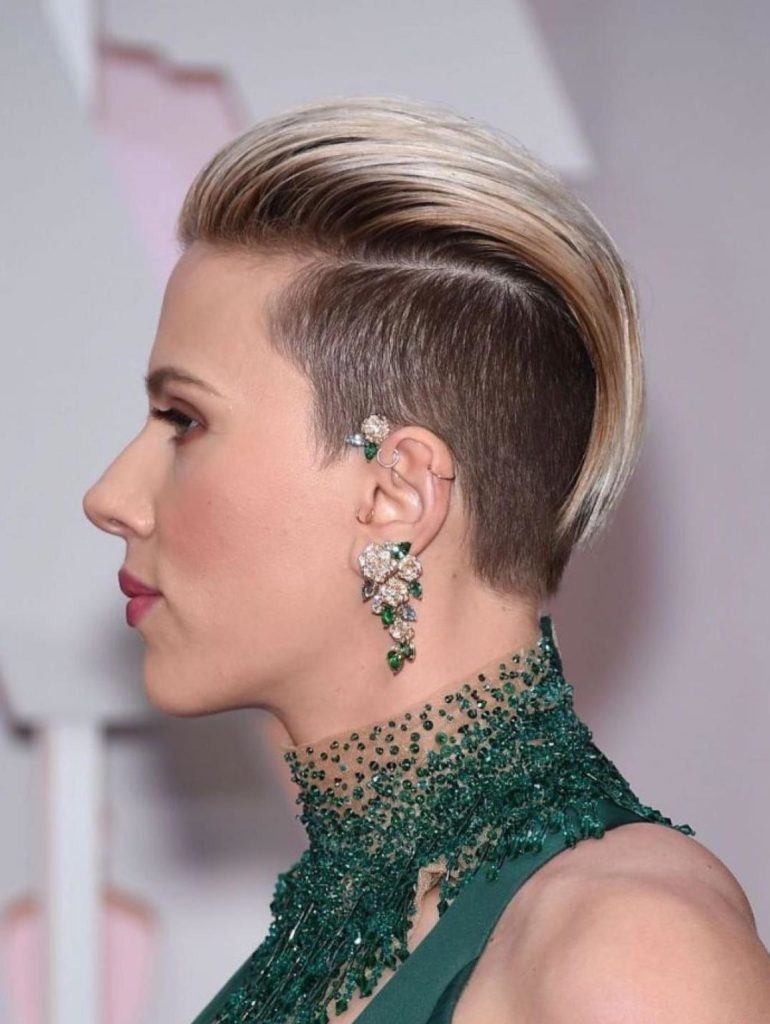 Bob Cut Short Hairstyle
Another hairdo that is best reserved for the special occasions is the Bob Cut Short Hairstyle. It is a modern version of an ordinary bob. If you desire to make a unique statement, then this is the right style that will fit your requirement list. With this hairstyle, you will not require any extra accessorizing. If you do not have thick hair, then it is better to stay away from this hairdo. The thicker the hair, the more highlighted will be the contours. Unlike the other versions, this will suit those women who have an edgy personality.
Choppy Short Hairstyle
In case you desire to acquire a hairstyle that will look good on the red carpet and the conference room as well, then the Choppy Short Hairstyle will meet your requirements perfectly. If you part the hair in middle, then it will frame your face perfectly. This hairstyle will complement traditional as well as unconventional gowns. Its versatile nature has made this hairdo so popular among women of all ages. Both young girls and aged women feel confident in this hairstyle.