The best part about being a woman is having medium hair which can be styled in ways that cannot even be counted! Every dress, every occasion, every weather and in fact every mood counts for a different medium hairstyles for women over 50 option. From buns and ponytails to waves and curls, every style has 'n' number of variations that complete the look. One can also experiment with hair color as well as the texture.
Top 50 Medium Hairstyles for Women Over 50
While experimenting is always fun, one should keep in mind the face shape as it can bring a huge difference in what is required regarding a haircut and a style. A haircut or a hairstyle you saw in a fashion magazine might not look good on you because of the difference in the face shape. Medium hairstyles for women over 50 from various trends from vintage to pop culture are all over the market.
A good hairstyle can build up one's confidence and also leave a good first impression on other people.
As the saying goes, "You got it, you flaunt it!" let's take a look at a list of hairstyles that women over 50 can flaunt away to glory.
Casual Beach Waves
Waves are always a perfect match for any outfit and casual beach waves are trending these days. Beach waves give a casual yet sexy look. All you have to do is part your hair on the side and use the DIY salt spray. Twist and curl your hair with a medium size curling rod and you are good to go.
Voluminous Semi Bouffant
Want to add volume to the hair? Part your front hair from the center. Back comb your hair a little in the crown area to create a bouffant illusion. This makes your hair look voluminous. Add rough outward curls at the ends to finish the look. Women with step haircuts can carry this look beautifully.
Vintage Loose Curls
This hairdo is perfect for a classic look. Start by parting your hair on the side. The divide your hair into sections and start curling each section with a large-barrel curling rod. It creates a shiny sleek look by adding fake volume to the hair. Be it date nights or parties, vintage loose curls always add a charm to the overall look.
Bangs and Waves
Bangs always, ALWAYS compliment a great set of waves. Using the medium-barrel curling iron, one can add waves to the damp hair. Another way of adding the illusion of fullness is the hair color. Adding browns to the inner roots while keeping the rest of the hair blonde gives a beautiful depth in the hair.
Romantic Curls
Beautiful romantic curls are perfect for women with long hair. One needs to make sure that there no frizz in order to keep the curls soft and shiny. Start by parting your hair and then divide the hair into sections. Curl each section using a curling iron alternating the direction between each curl. Apply serum once you're done with curling.
Flipped-out ends
A super easy hairstyle that just needs a round brush. Using a round brush and a blow dryer, turn the ends of your hair away from the face. This hairstyle is usually good for shoulder length hair. Adding a fringe cut and some brown color to the roots will give you a sassy look.
3 Dimensional Color
You can act smart just by adding a 3D look to your hair using different shades of browns with a tinge of reds. Simple blond hair look flat and do not leave a desired impact. Keeping the hair simple and showing of your beautiful highlights is always a good to go option for any occasion. It gives a smart and sophisticated look.
Soft Curls
Medium length hair with layers can always go for this hairdo! Side part your hair and then add outward soft curls to each section with a large-barrel curling iron. The hair will look voluminous. If you have 3D highlights, soft curls look even more gorgeous.
Sleek Center Part
Running a flat-iron through the hair gives you the best hairstyle for a lazy day. Straight hair looks beautiful with every look. To finish the look, add a shine spray of a serum. You can either let them loose or tuck them behind you ears according to your convenience.
Long Waves with side swept bangs
Adding beautifully defined alternate waves to long hair with side swept bangs enhances the face. The funky layer cut adds bounce to the hair. This look is perfect for women with oblong faces.
Messy Parting
Want to throw 'just ran my hand through the hair' vibe? Try a messy parting with soft curls at the ends. The messy look will create fullness and the curls will define the layers in the cut.
Messy Beach Waves
Roughly brushing your beach waves will give you the perfect messy look. Twisting random pieces of hair around a one inch curling rod after using the salt spray is the best way to attain this look. The curls need not be in the same direction or pattern.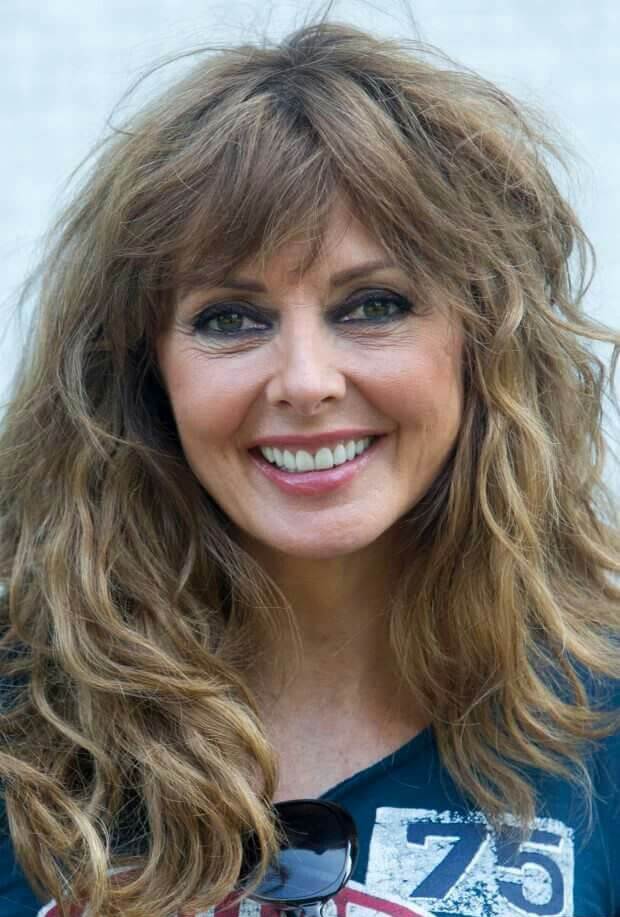 Wavy Blunt
This hairstyle is for the women who do not like their straight hair. Tie up your wet hair into a messy bun and let them dry. Once it is dry, let them loose and you'll be left with a natural wavy look. You can add hair gel to give a sleek look and set your waves in place.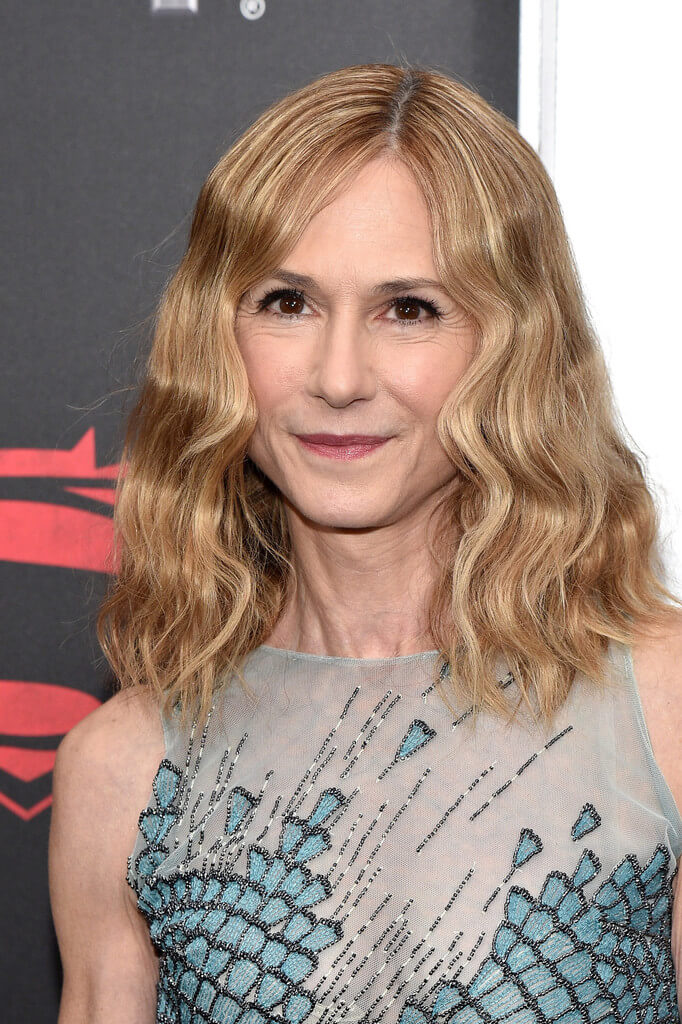 Long Casual Straight Hair Look
Let your fringes fall effortlessly and give a little blow dry to the layered ends. That's it! That's all you have to do to carry this casual look. An ombre hair colour in the shades of caramel, coffee or caramel adds a gorgeous effect to the style.
Extreme Layers
Adding feathered layers to thin hair create a natural voluminous look. It is an alternative for the beachy wave look. Blonde highlights are a good colouring option for this look.
Keep It Natural
If you have a layered haircut with 3D hair colors that gives volume as well as depth – you really don't need to put in a lot of effort to style your hair. Just blow dry them a bit and you are good to go. A natural look is always better than overdoing the style.
Loose Barrel Curls
Curling your hair with a large barrel curling iron from top of the hair till the ends creates barrel curls. Usually for this hairstyle, the curls are created in the outward direction. This style is good for medium to long hair.
Sleek Bun/Ponytail
Straighten your hair and tie it up in a bun or a ponytail. This creates a perfect classic look. The bangs can be side parted for an evening look.
Global Hair color
Going global is a huge experiment and one should keep in mind the colours that would suit their skin tone. Shades of browns are always the safest option. You can experiment with coffee, caramel, red and many others according to your taste and preference.
Blonde highlights
Highlights are a trend that is never going out. Blonde, caramel, red, blue, green – get creative and add highlights to your hair to make your looks even more stylish.
Brushed out waves
Soft, fluffy and voluminous is what your hair will look like in the brushed out waves. Creating a bouffant in the crown region will enhance the look. A large-barrel curling iron will come handy for this look.
Barely there waves
There are waves that cannot be ignored and the three are waves that are barely there. If you want to keep it easy and natural, barely there waves are the best for you.
Classic Waves
When you have to keep it classy – get polished and well defined waves. A heat protection spray is usually suggested as the curling iron is going to be used for a little longer. Wrap the hair around the rod while twisting it.
Wavy Center Parting
Carefree waves with a center parting is a perfect look for the day events or any casual party. Just move your brush through the waves created with a curling iron and you'll be good to go.
Side Swept Classic look
Part your hair on the side and pin the section to the back and that's all. It is a classic style for an evening dinner or a party.
Messy Curls
Add voluminous curls to the ends of your hair and then move a brush through them, your fingertips would work as well. Use hair sprays to set the curls in place otherwise they might give you a 'straight outta bed' look after a while.
Flipped Over Volume
To add volume to your straight hair, flip your hair on one side instead of parting them. The crown area automatically creates a bouffant look adding fake volume to the hair.
Blow Dry
In a hurry to reach somewhere? Pick up a blow dryer and a round brush and flip away the ends from the face. There you go, voluminous and easy hairstyle in just a few minutes.
Layered Pixie Cut
Short hair is super easy to maintain especially when it's a pixie cut. Layered pixie looks super adorable and adds volume to the short hair as well.
Fringes and Natural Waves
A fringe cute always looks good if you have an oval face. To top it, natural waves look beautiful with them. The salt spray and your hands are all that you need for this look.
Natural black
Some women do not like to experiment much with their hair. This look is perfect for you if you're one of them. Using shades of natural browns and black for recoloring is an evergreen thing.
Red is the new black
One of the most trending hair colors these days is red. Women are going crazy with experimenting with shades of reds. Some are adding highlights while others an ombre dip. The bravest of them all are going completely red.
Highlighting the fringes
Adding the highlights just to the fringes is one of the trendy experiments. Most of the color is in the top area and a little bit on the ends. This enhances the layers in the hair.
Step Cut
This cut has been there with us from a very long time and has been a favorite of many women since the beginning. Women with round face love this hairstyle as it creates an illusion of a slimmer face. Styling this cut is very easy as a blow dry looks best on the steps.
Toffee Blonde
This is the color between blonde and toffee brown. One can add highlights or go for a global hair color leaving a few inches from the roots as this requires pre-lightening of the hair which can damage the roots at times.
Layered Blunt
If you have a blunt cut then adding layers to it enhances the look and texture of the hair. One can add 3D highlights to complete the look.
Tight Curls
Tight curls look super gorgeous on short to medium length hair. Adding barrel curls with a medium sized curling rod is the best option for this hairdo. Using a hair spray to set the curls is always a good idea.
Vintage Curls
This is very similar to the tight curls, the only difference is that the curling of the hair begins from the roots. A medium barrel curling iron is usually used for this hair style. The look is perfect for a formal evening.
Polished twists
Need a formal look for an event? Add twists to the ends of the hair instead of curling them. Neatly side part your hair and you are good to go. Apply a serum to add shine to the look.
Beach waves on a pixie cut
Adding beach waves to a pixie cut gives you the cool summery look. Crumble your damp hair and you have your own lazy hairstyle.
Elegant Blunt
Blow drying the ends of the hair inwards and keeping the rest of the hair sleek and simple creates the most elegant semi formal look of all times. The style is perfect for a meeting, brunch, get together and other similar occasions.
Barbie Blonde
This shade of blonde shines brightly not only on a sunny day but even during the night as it is the Barbie blonde. One needs to go through many layers of pre-lightening to achieve the perfect shade.
Flipped over Waves
Very similar to the flipped over volume style, flipped over waves is created by flipping the hair on one side instead of parting them. Waves are added to the ends and a bouffant is created in the head region. The hairstyle looks fuller and voluminous. The style is perfect for any semi-formal look.
Super tight curls
A very small barrel curling iron is used to create these curls from the roots. This hairstyle needs a lot of styling products like serum and hair spray. It gives a natural curly hair look. The curls add a lot of volume to the hair.
Outer Curls
A very large barrel curling iron is used to create this look. Another replacement that can be used is a round brush and a blow dryer. The curls are in the outward direction and are very soft yet voluminous. The look is perfect for a party or an awards night.
Feathery Waves
Giving the 'I woke up like this texture' to the hair – feathery waves are created on the bangs as well as the lengths of the hair. They usually look like a wig made out of blonde feathers.
Voluminous blow dry
Do you remember the look you hair dresser gives you after a fresh hair cut where your hair looks super voluminous and you look the prettiest? This is it. Adding volume to the hair is usually what a blow dryer does and that is what you need for a perfect day look.
Fancy Blunt
Using a blow dryer to tame your hair inwards gives a sleek and professional look. If you have a layered haircut, the face will look much slimmer in this style. It is usually not recommended for the people with slim faces.
Blonde with Toffee highlight
Blonde hair color with highlights of toffee or brown on shoulder length hair gives the perfect boss vibe. Go for this look if you are an office going lady.
Tight Romantic Curls
Want a perfect look for a date night? Vintage romantic curls with a center parting is your hairdo. These are usually tighter than that of the normal romantic curls.
Although styled hair adds a different charm to the personality, taking care of them is a task in itself. Using hair care products is must if you are into regularly styling your hair. Keep in mind the texture and natural volume of the hair before choosing a style.
Now that you have a huge list of medium hairstyles for women over 50 options to choose from, go flip your beautiful tresses and enjoy the attention.