Here is the next hairdo that will surely help you in getting an exotic look. The latest fishtail crown braid will make an impressionable you and a gorgeous you in your upcoming family wedding. If you have mastered the art of single or double braided bun or any hairstyle, then I'm pretty sure, this is going to be an easy task for you – though not too quite easy. You need to get your hands on these.
Steps to create Fishtail Crown Braid
1. Divide Your Hair
Before you divide your hair into two equal portions, make sure that you have generously sprayed the hairspray. Do this in case you have straight or silky hair, the strands will tend to slip out from your hand or while making a braid. Thus it is advised that you spray hair fixer in generous quantity.
Now divide your hair into two equal portions just like you're going to make a pigtail braid.
Divide the first section of your hair into two equal portions and start making the fishtail braid. Make sure that there are no bangs in your hair so that it becomes easier for you to frame your braid. (Fishtail is made by creating two sections of your hair, very much unlike the simple braid. Keep taking the strand of hair out of the next one on either side)
2. Braiding Your Hair
Grab a section of your hair and cross it over to the other section. Keep doing this until your fishtail braid gets completed till its edges.
Hold on to your braid tightly so that it doesn't get messed up. A fishtail braid is quite an intricate braid so it can take a bit longer time than a traditional braid.
Secure your braid firmly with a rubber band at the edge of your hair.
Pull out the strands of hair from either side of your fishtail. This is done to add volume to your braid.
Repeat the same process on the other half section of your hair. Split the other half section of your hair into two sections and form a fishtail braid.
3. Create the Crown
Once you are done with your fish tail, its time for you to create the crown.
Pull one side of your fishtail, bring it over your head (the crown area) and secure it with pins.
Now grab the other half of your fishtail. Bring it underneath the other braid which has been wrapped over the crown area. Keep securing it with bobby pins.
Wrap both fishtails in such a way that looks like a hairband. Secure it firmly with pins.
Once you're done, spray some generous amount of hair fixer spray on to your hair. This will allow your braid to settle without any frizz.
This one's the easiest of all the fishtail braid hairstyle, which can be easily done by you on your own. No need to go to the salon at the last moment. Below are few beautiful examples of Fishtail Crown Braid you will love to check.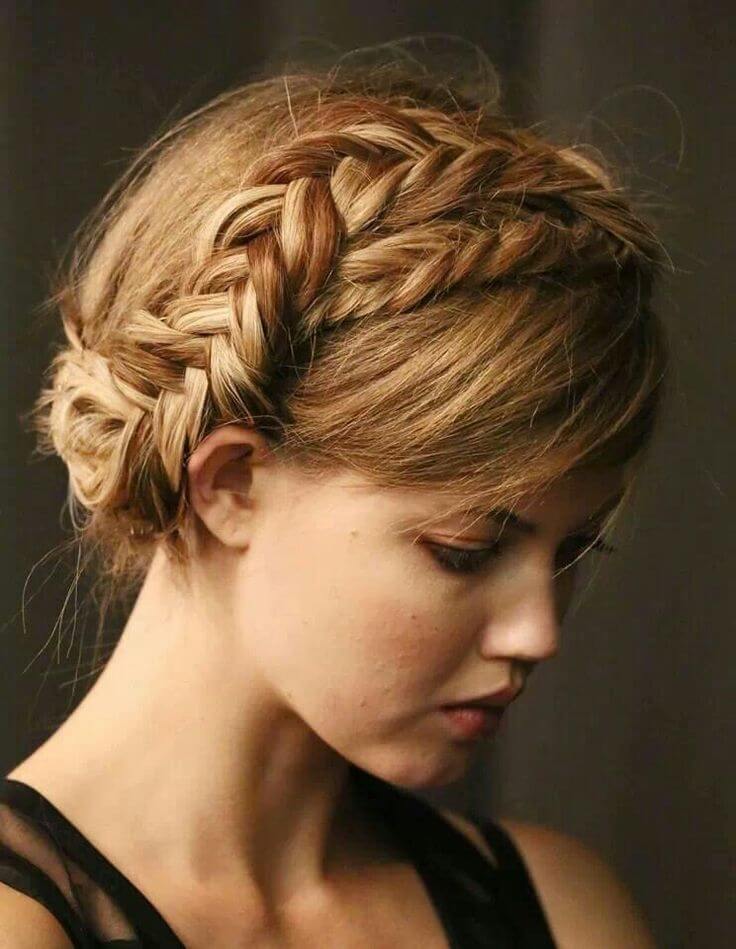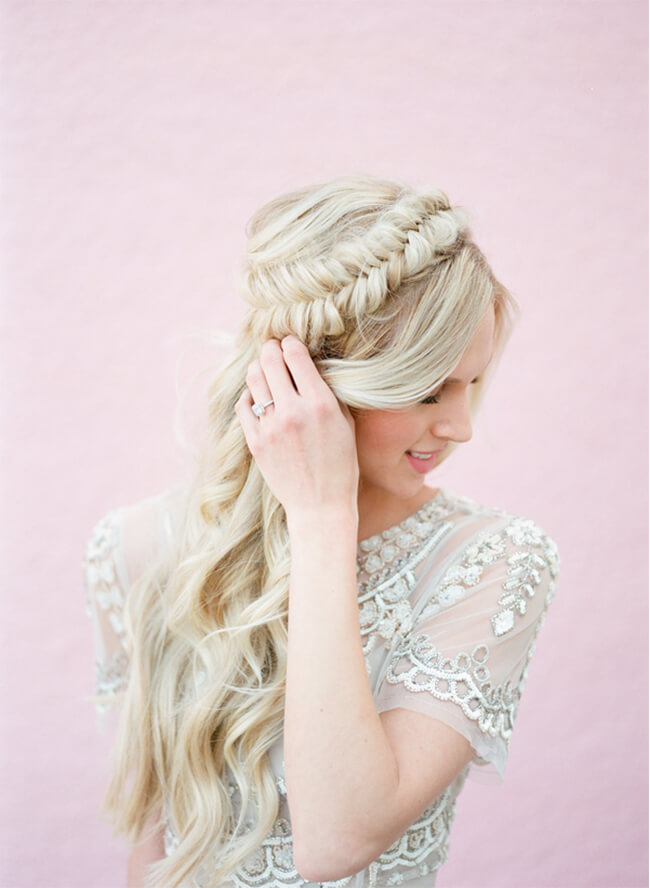 How to Make Fishtail Crown Braid?
was last modified:
April 16th, 2019
by