Ancient Greece was a land of beauty, art, and culture. Besides, women wore intricate hairstyles that reflected their status and personality. Today, many women choose to copy the classic Greek hairstyle as they want to be looked elegant and stylish.
The Greek hairstyles are bold and daring, and it is not for the shy and timid ladies. It is for the woman who is confident in her beauty and believes in her own strength. And women can wear them in many different ways as they look great on all types of hair.
Best Greek Hairstyles to Create a Fashion Statement
If you're looking for a new hairstyle that will make you look and feel your best, there's no reason to avoid trying out Greek.
Loose Blonde Curls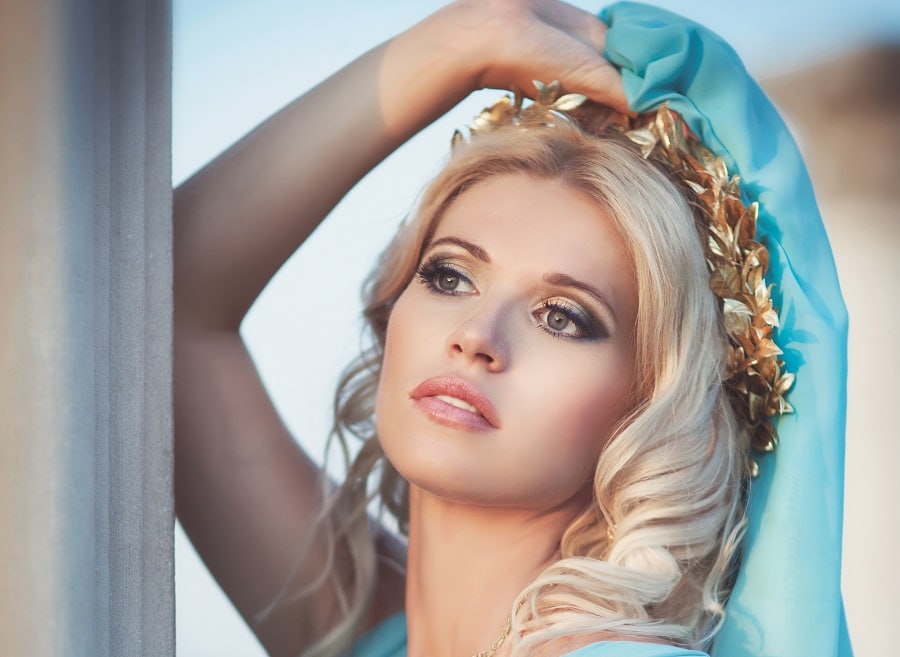 Primeval single Greek women could wear their hair down, and loose curls were one of the styles. It is shoulder-length hair that uses a light curl formula, blow dry with a round brush, and use a heat protectant. Besides, a decorative gold hairband will help you to nail the look.
Simple Wavy Bob with Headband
The ancient Greeks have also left some clues about the effortless short hairstyle. They wore their hair short with curls which made a headband necessary to keep their hair out of their face.
This hairstyle can be seen on Greek statues, paintings, and fresco paintings, as well as being found in Classical literature.
Ancient Updo
The ancient Greeks were known for their most iconic updo style. This hairstyle is usually done with hair pulled to the side and secured with a headband. However, it was easy to do and could be made into many different styles.
Long Crimped Hair
If you have shoulder-length curly hair, part it in the middle and style it into a wave. This look is super easy to do and can be worn with any outfit. Just use a curling iron to curl the hair on each side of your part and then tousle it into place.
Greek Braid with Bangs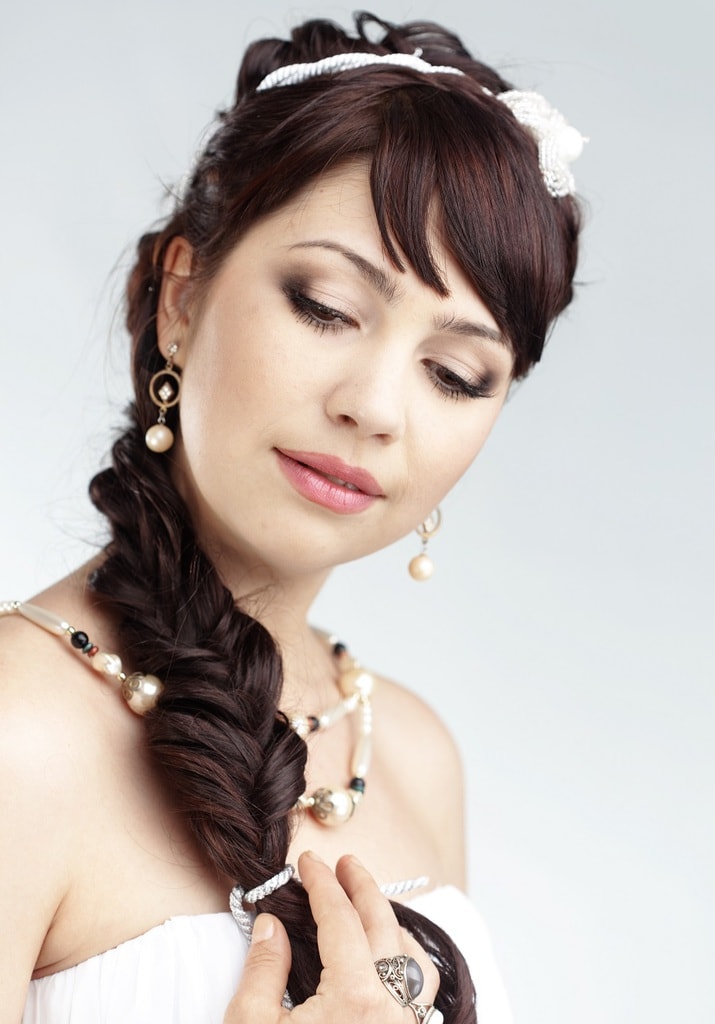 For the ladies, a long braid with bangs on the forehead is a fun way to look trendy and edgy. With a headband on the top and tying with a rubber band at the tail, this style doesn't look too overworked or messy.
Braided Half Updo
This easy braided half updo will keep you looking fabulous all day long – no matter what happens! It's also great if you're not feeling creative as it doesn't require any special tools or products. At the end of the braid, you just need a rubber band to secure it.
Grecian Goddess Updo for Prom
This half updo hairstyle is perfect for those special nights out. Create layers starting from the base of your hair all the way to the top of your head. Finish with a pearled hairband to make the hair voluminous and add extra glamour. Also, use bobby pins to secure tightly.
Greek Hairstyle for Wedding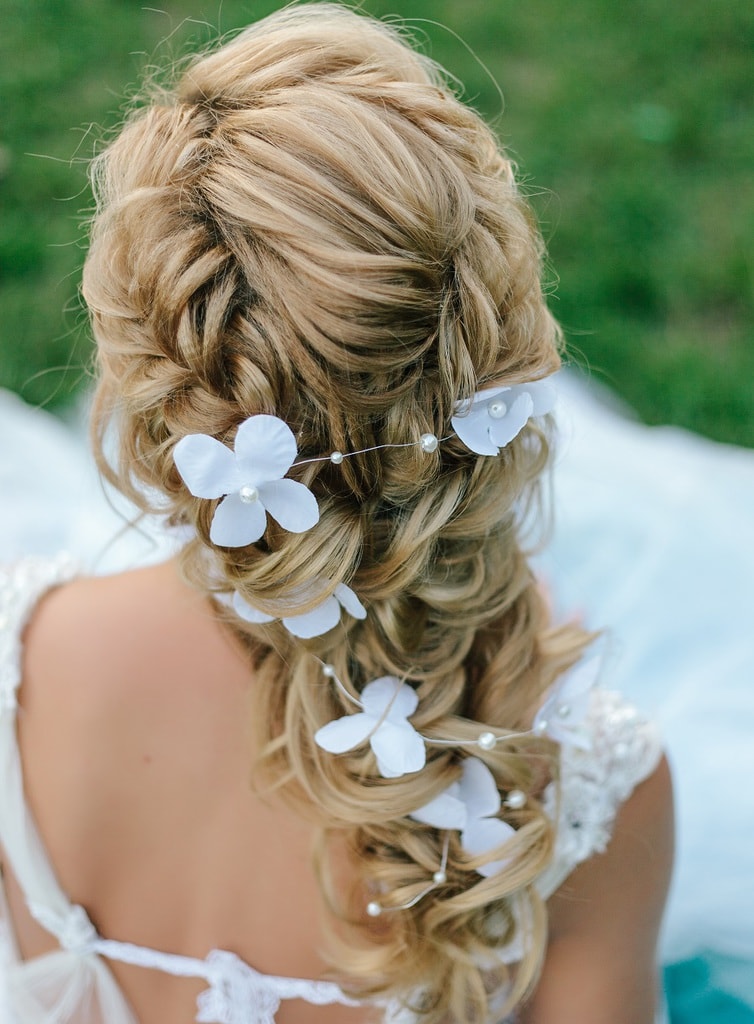 If you want to look your best on your big day, consider choosing a style that will flatter your natural features and show off your beautiful hair. The hair is styled in waves, loose curls with braids, and pinned up at the front. It is perfect for a summer wedding or a more formal event.
Beautiful Curly Updo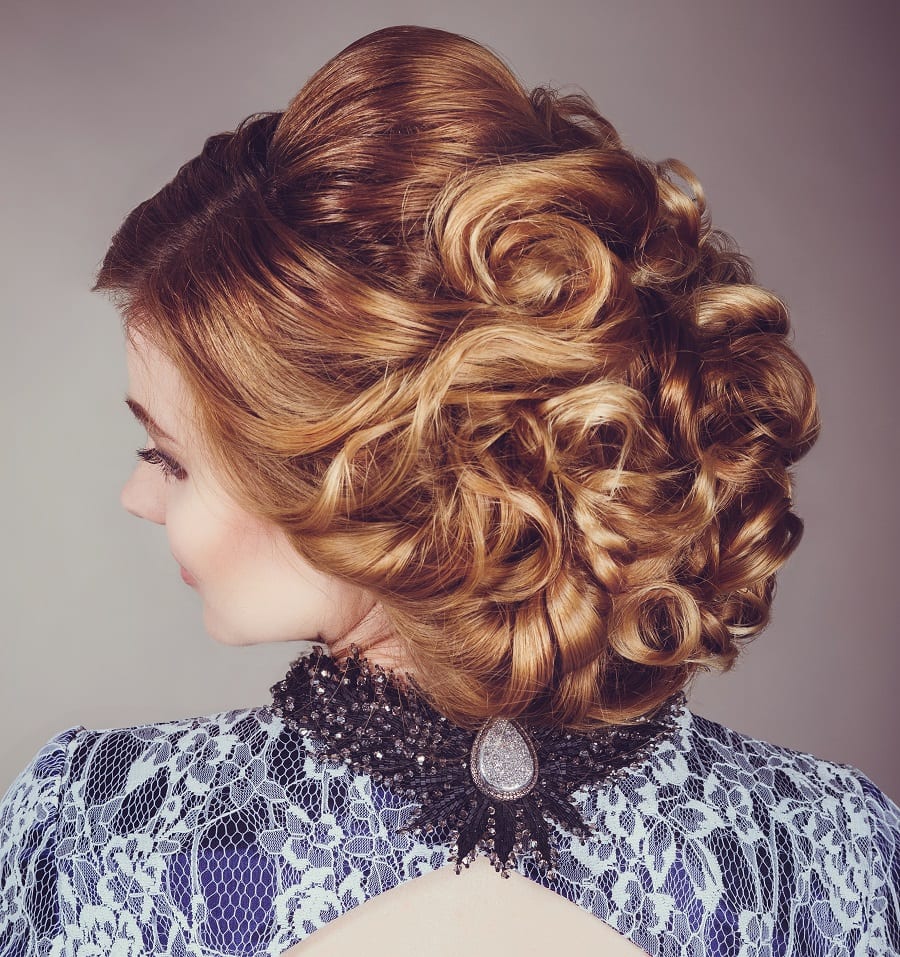 If you have curly hair, you know that it can be a challenge to get your hair looking nice. This type of hairstyle uses curls in the back of your head to create an impressionistic effect.
Half Up Half Down Style
If you're looking for a new style that is both trendy and practical, half up, half down with a simple braid is the option for you.
It is great for those who want to add a little more volume to their hair without having to go all out with a full head of hair. The effortless side braid creates texture and depth, while the half-up, half-down style gives volume to the back.
These Greek hairstyles are a great option for women who want to add a touch of elegance to their look. They are simple to style and can be worn for both formal and casual occasions.