It is hard for any person to predict the actions of a woman. They are moody but are not scared to put forth their views. They have immense mental strength, and this power pushes them to attain success in any field. But this professional attitude does not mean that these ladies do not think that it is pointless to spend hours on grooming themselves. They are equally competent in enhancing their physical beauty with flawless styles. They know about the current fashion trends, but do not go with the flow.
Each woman has a different personality and they pick a hairstyle that suits their innate nature. While some like long locks, others feel at ease with shorter tresses. Having shorter hair does not mean you are any less beautiful. If you think that long locks are a hassle, then you can pick any of the following Classy Short Hairstyles.
Wavy Bob Haircut with Bangs
Any hairdo that has bangs is bound to look classy. Your face always needs some sort of framing. Tresses offer this much-needed framing and enhance the beauty of the face. No matter what your age and profession is, you will be able to carry the Wavy Bob Haircut with Bangs. The bangs fall not only on the forehead, but also drape one side of the face. To achieve this look, you need to opt for side parting. The hairdo is easy and does not require much time.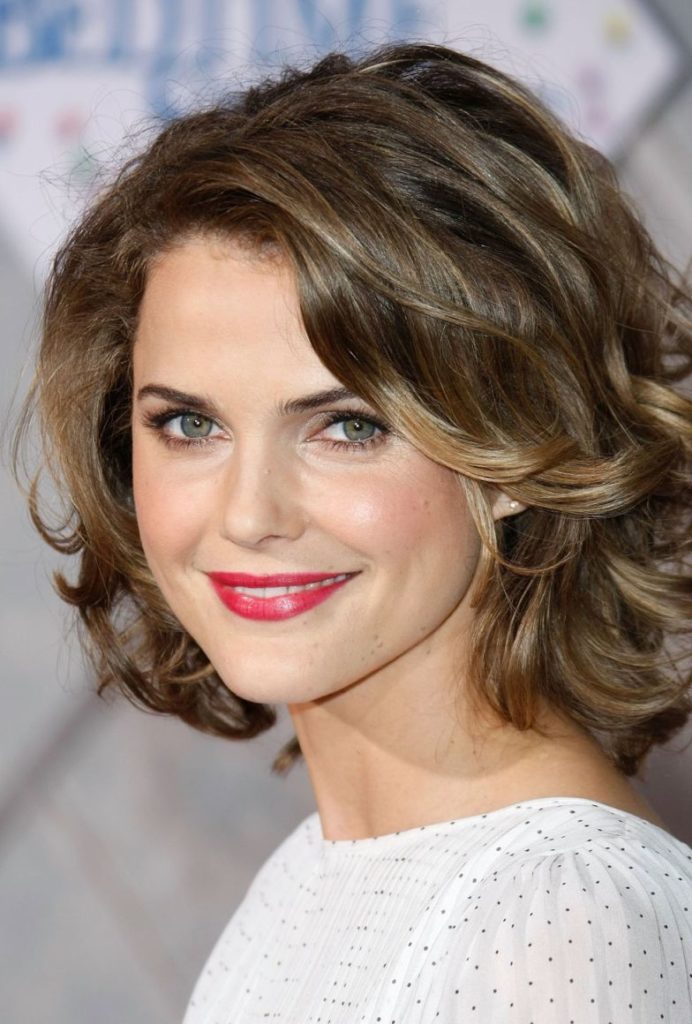 Razor Cut Texture Short Hair
If you want a bold hairdo that will complement your edgy nature, then the Razor Cut Short Hair is an ideal option. It is also good for those women who have a wide forehead. The presence of the asymmetrical and long fringes on the forehead will give a base to your face, and also offer an ultra-fashionable feel. The hairstyle not only looks good with modern clothing, but also complements traditional gowns. If you work in the fashion industry, then it is a perfect haircut for meetings.
Side Swept Short Hairstyle
The Side Swept Short Hairstyle is popular in fashion ramp shows. The hairdo does not have a lot going on, and stresses on highlighting the beauty of the tresses and the elegance of the face. The soft curls at the end of the strands, add drama to the look. It is also good for daily purpose, and one can attain the desired effect with ease. Just apply some hair gel, and your hair will be set for the entire day.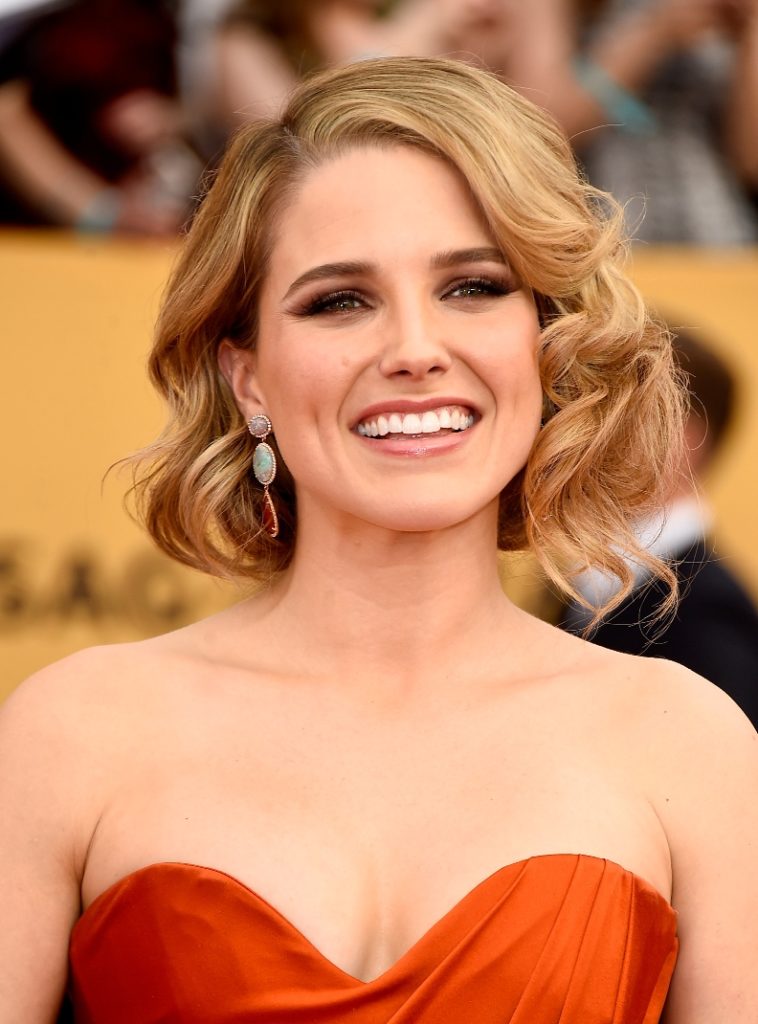 Side Swept Curly Short Hairstyle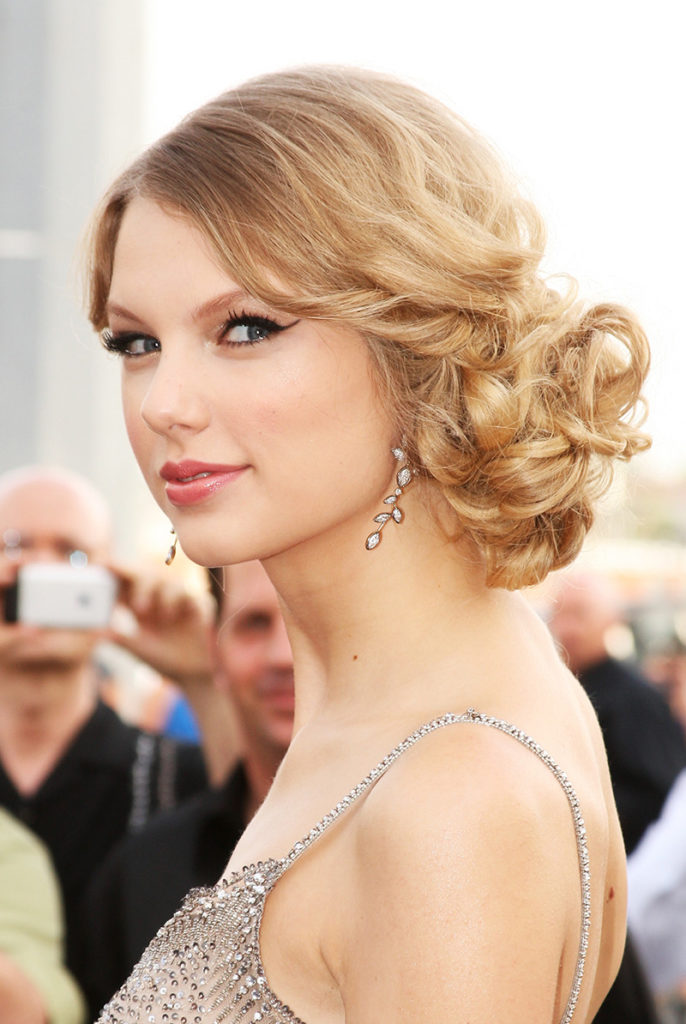 The popularity of the Side Swept Curly Short Hairstyle is still high. Women of all ages can try this look. It is elaborate and flashy; thus, it is best to reserve it for special occasions. Brides, who want spring or evening wedding, can go for this modern and classic hairdo, only if they do not opt for the veil. Replace the tiara with subtle fashion accessories to complete the look. It will complement the embellishments of your wedding dress perfectly.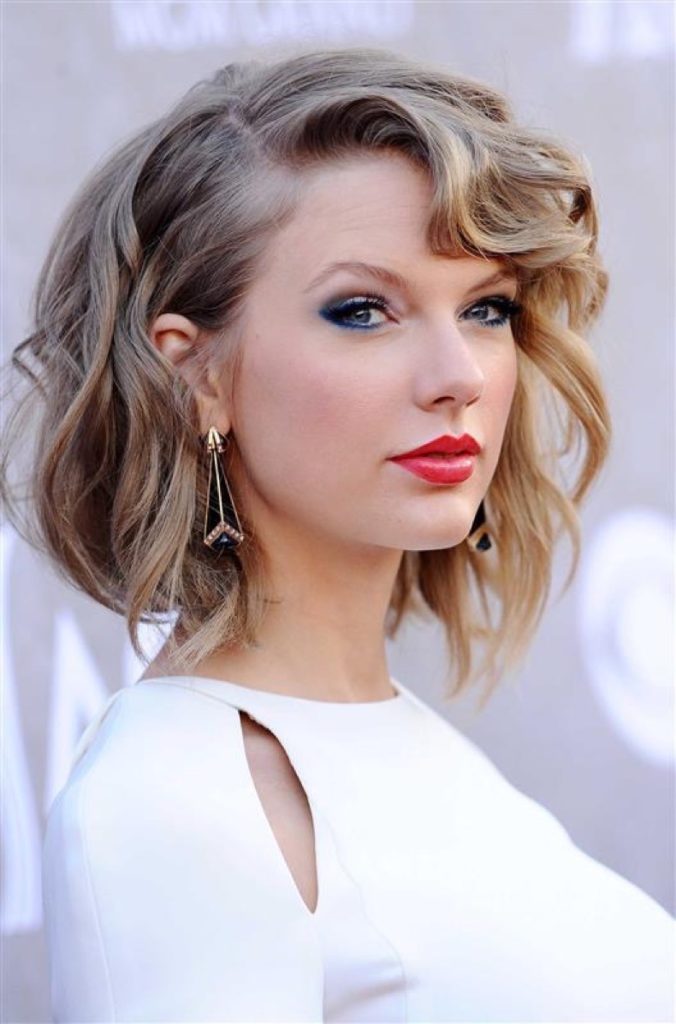 Pixie Cut Side Swept Hairstyle
If there is one haircut that has created a lot of buzz in the fashion arena in recent times, then it has to be the Pixie Cut Side Swept Hairstyle. The hair strands will be short as it is in most pixie cuts. But the uniqueness is in the presence of the wavy bangs in front. These do not fall on the forehead but stay just over it. It will add a touch of elegance to your beauty. It is perfect for any weddings and prom parties.
Side Part Short Hairstyle with Thick Hair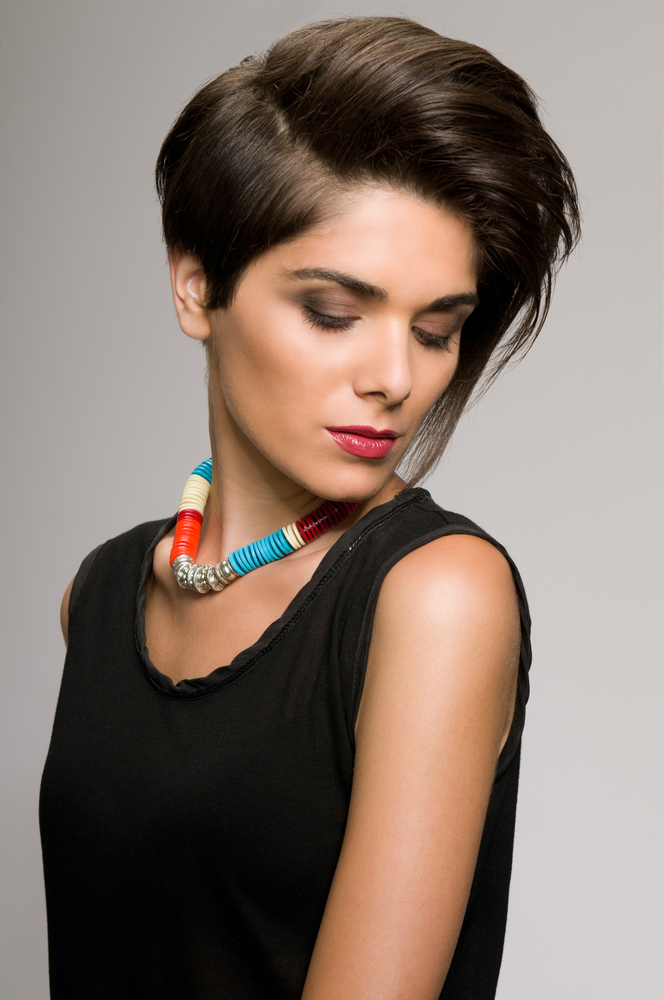 Women who have thick hair are lucky as they can try any hairdo. Due to the hair volume, they will be able to carry any look with ease. Most modern and young women, who want to follow the fashion trends, are opting for the Side Part Short Hairstyle with Thick Hair. The haircut has more thickness and longer strands on one side. Side parting is mandatory to attain this look. You can wear any modern and casual clothes with this hairdo.
Retro Short Hairstyle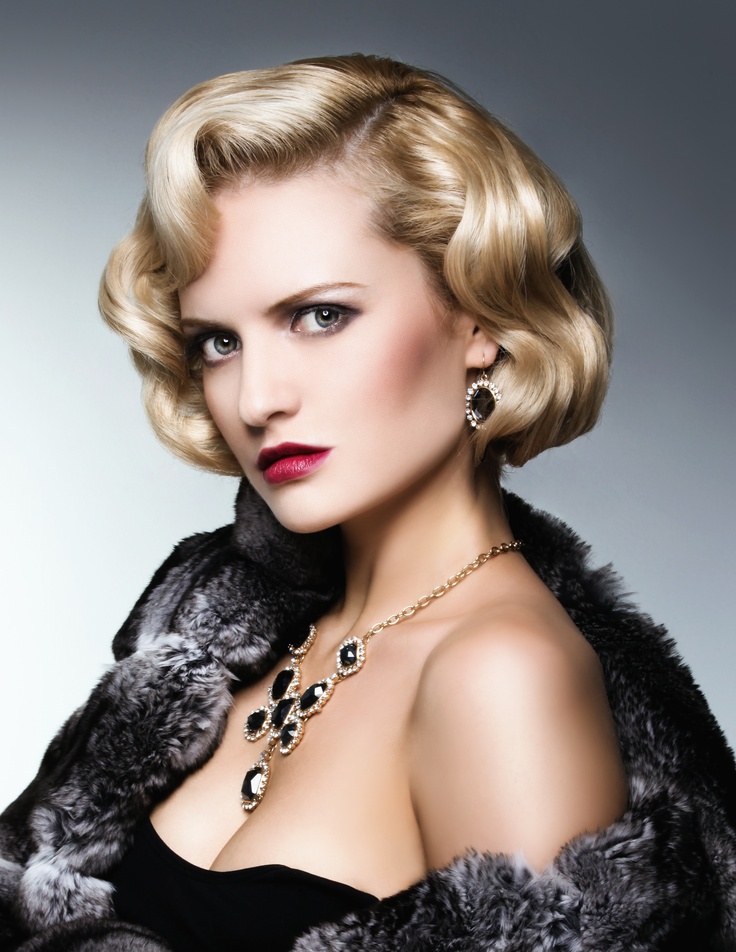 There are very few haircuts and styles, which can offer the retro glamor and elegance. It is not that popular with young teens, but many professional ladies and middle-aged women opt for the Retro Short Hairstyle. The haircut is ideal for wavy locks. If you lack hair grooming skills, then you will need the assistance of experts to attain the desired effect. The style will complement A-line gowns and cocktail dresses.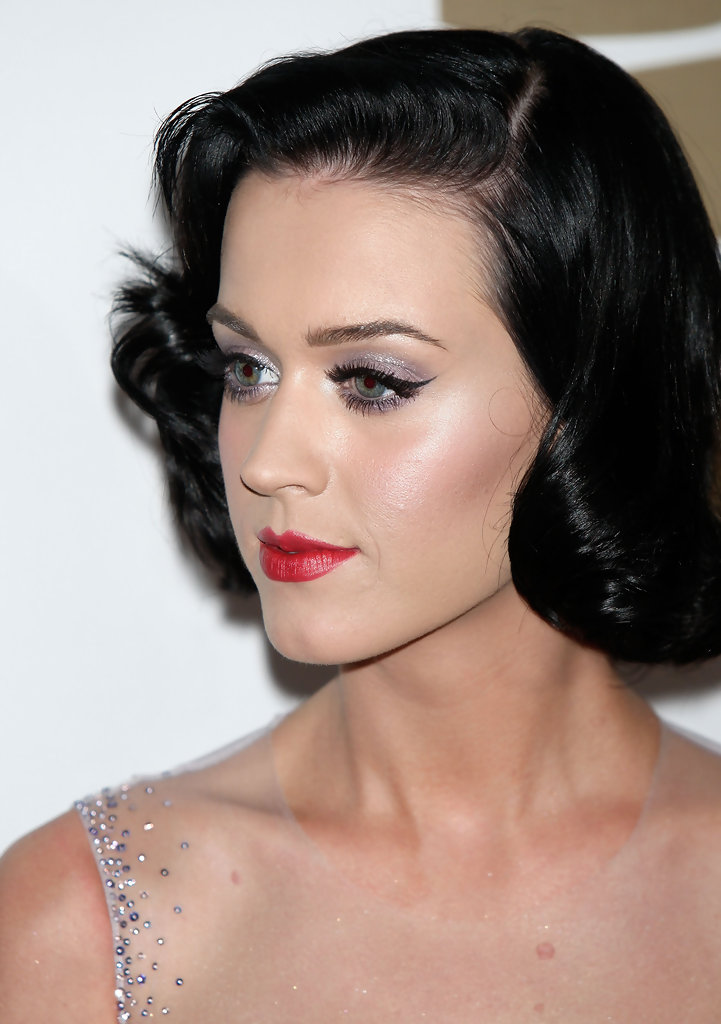 Tousled Waves Short Hairstyle
Women of all ages, who want to sport shorter hair, will look amazing in Tousled Waves Short Hairstyle. If you have soft curls or wavy locks, then you can bank on this haircut. The cuts allow the hair to attain its natural fall and will also add volume to your tresses. The hairdo is perfect for casual as well as formal gala events. The look has also been spotted on several red-carpet events.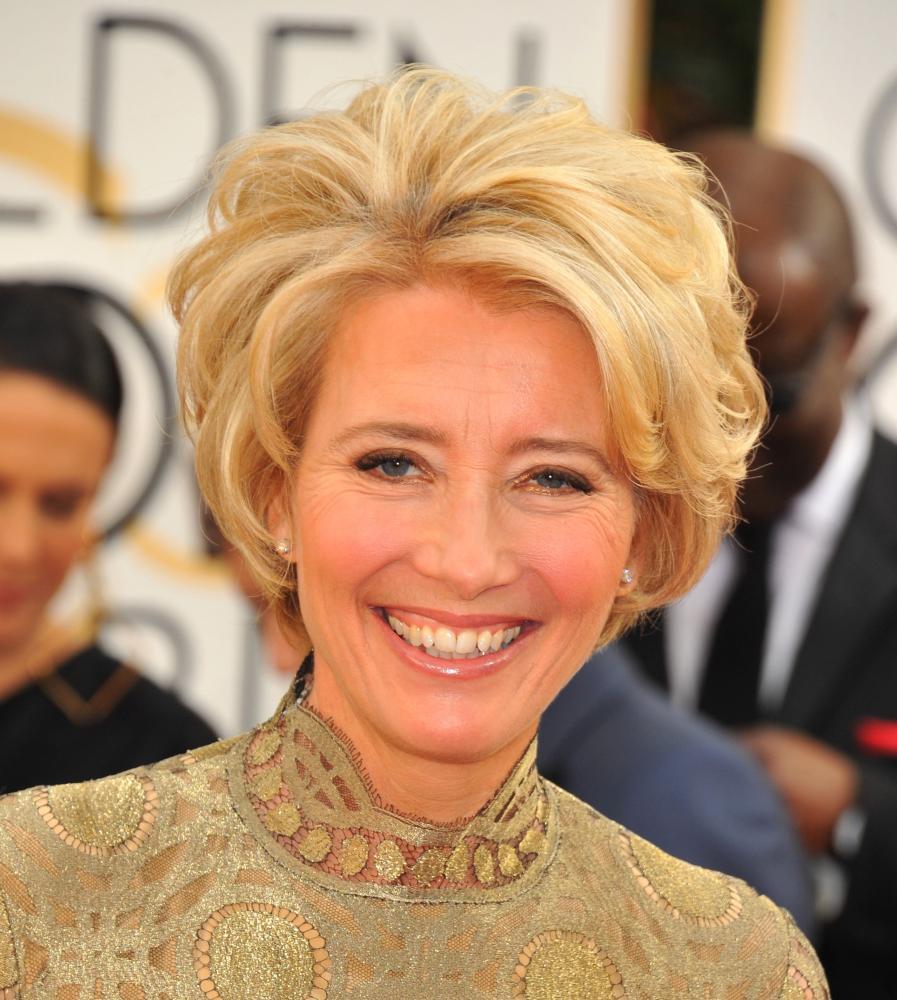 Center Part Straight Bob Haircut
The Center Part Straight Bob Haircut is another haircut that screams classic charm and panache. Middle parting is not popular with women as it makes the hair seem flat. But to acquire the sleek and sophisticated hairdo, you must part your hair in the middle. It maintains balance in hair volume on both sides. A small low hanging bun will add to the old-world charm of this haircut. It is ideal for formal events and traditional wedding parties.
Swept Back Short Hairstyle
If there is one short classic haircut that is idea for all seasons and occasions, then it has to be the Swept Back Short Hairstyle. If hair strands, falling on your face, irritate you, then this is your solution. The back swept short hair will highlight the beauty of your face. Women with an oval or circular face will look best in this haircut, due to the symmetry of their facial structure.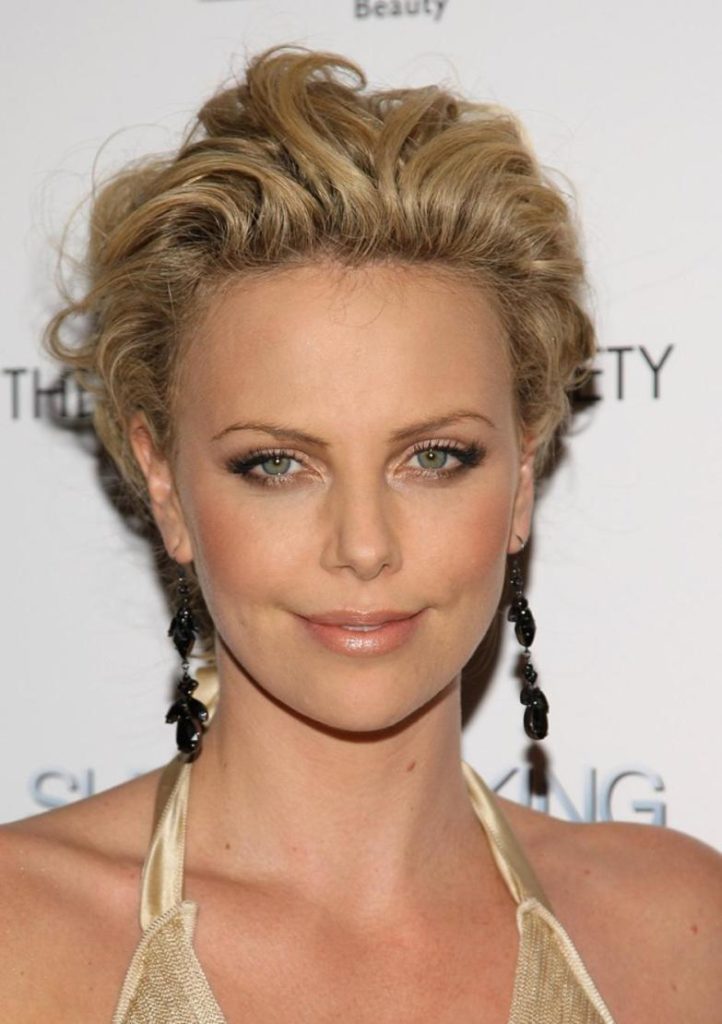 Sleek Bob With Blunt Bangs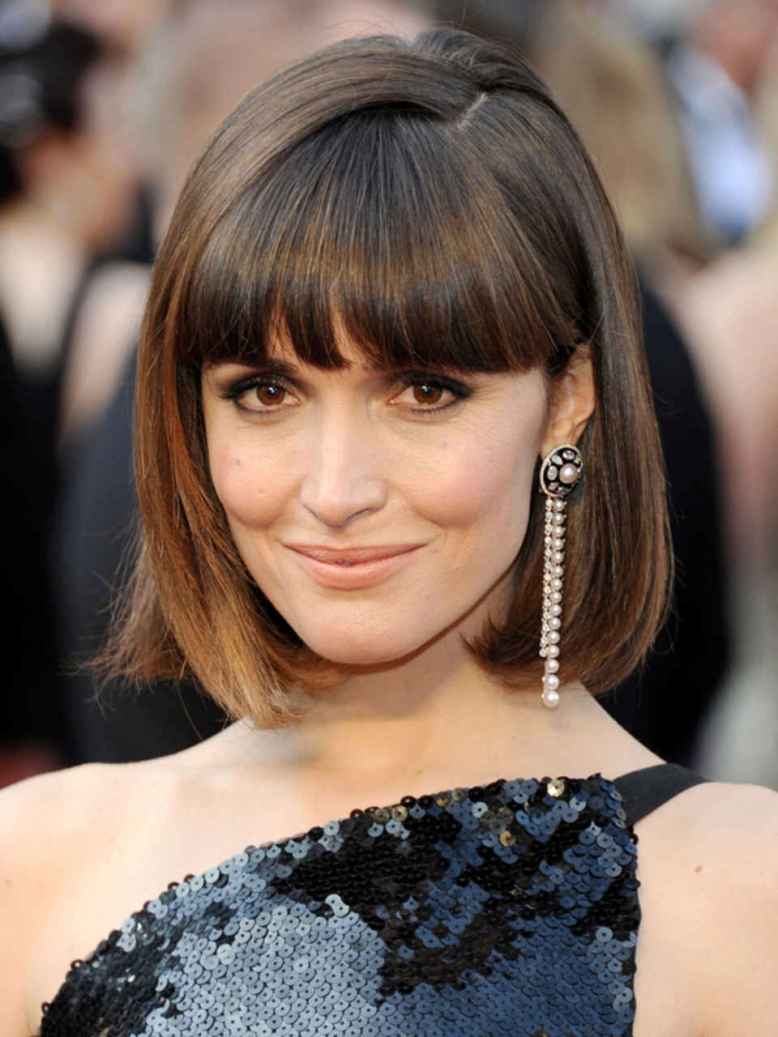 The Sleek Bob with Blunt Bangs have been depicted in the movies too often. If you need to attend a formal event, where you need to flaunt an elegant look, then this particular hairdo will highlight the beauty of your dress. The hair is neatly placed, with each strand in its place. In case you have curly or wavy locks, you must apply hair styling products to achieve the neat look.
Shaggy Short Haircuts
If you like the messy look, then you can opt for the Shaggy Short Haircut. As the name suggests, the hairstylist will cut your hair in an asymmetrical manner. That will not only give volume to the tresses, but will also hide the wide forehead with, with the frontal fringes. You can keep fringes all over the brow or opt for a side swept fringe. Either way, the fringes add drama to the hairdo, attracting all eyes towards you.
Choppy Short Haircuts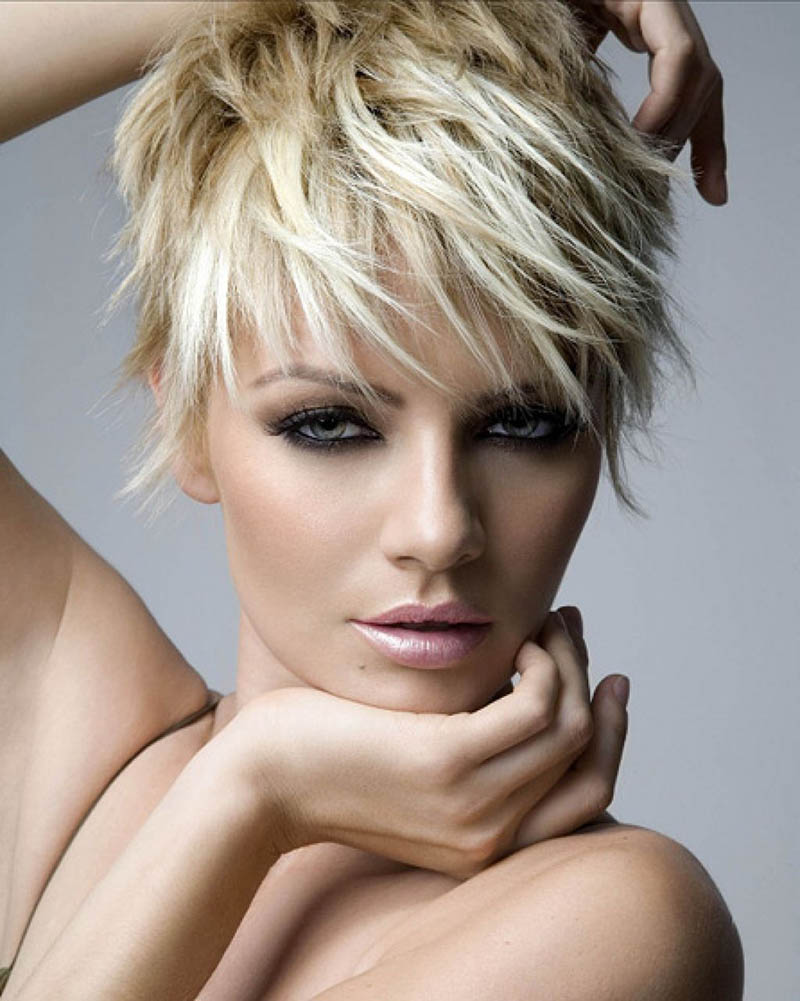 Women often prefer the messy hairdo. The "straight out of the bed" look is very attractive and sets you apart from the rest of the women. If you enter a room with this haircut, people will realize immediately that you possess unique taste in fashion. It is super classy and ultra-fashionable. The strands get an uneven look with the Choppy Short Haircuts.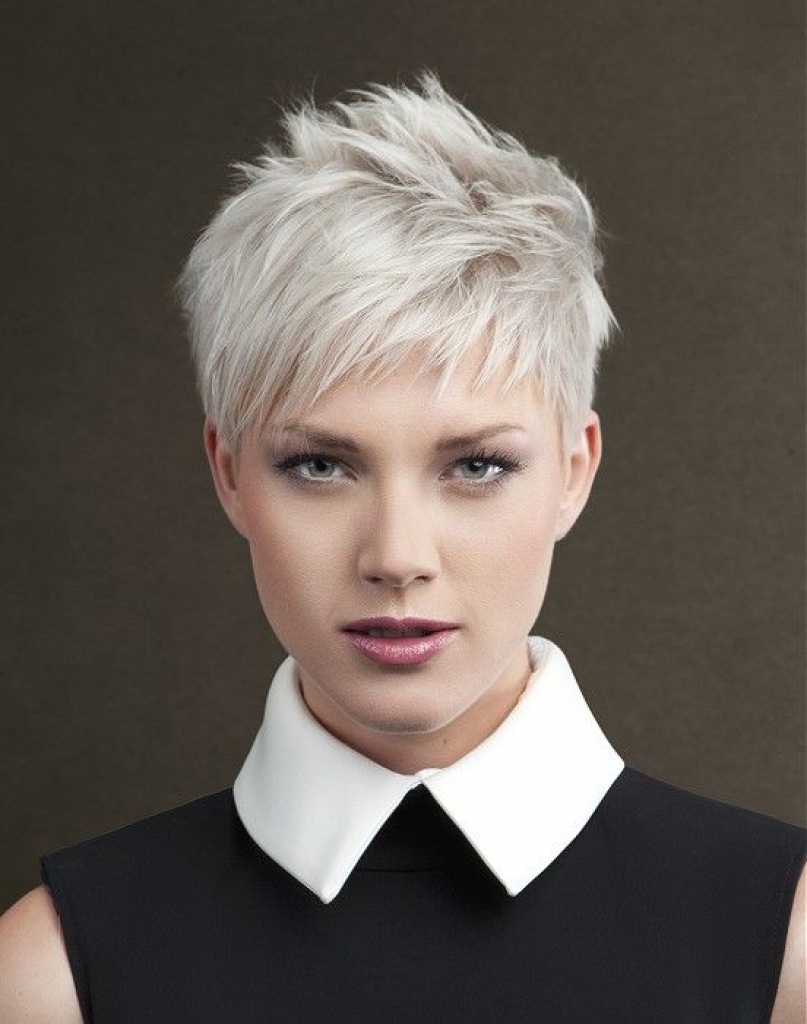 Pixie Cut with Side Bangs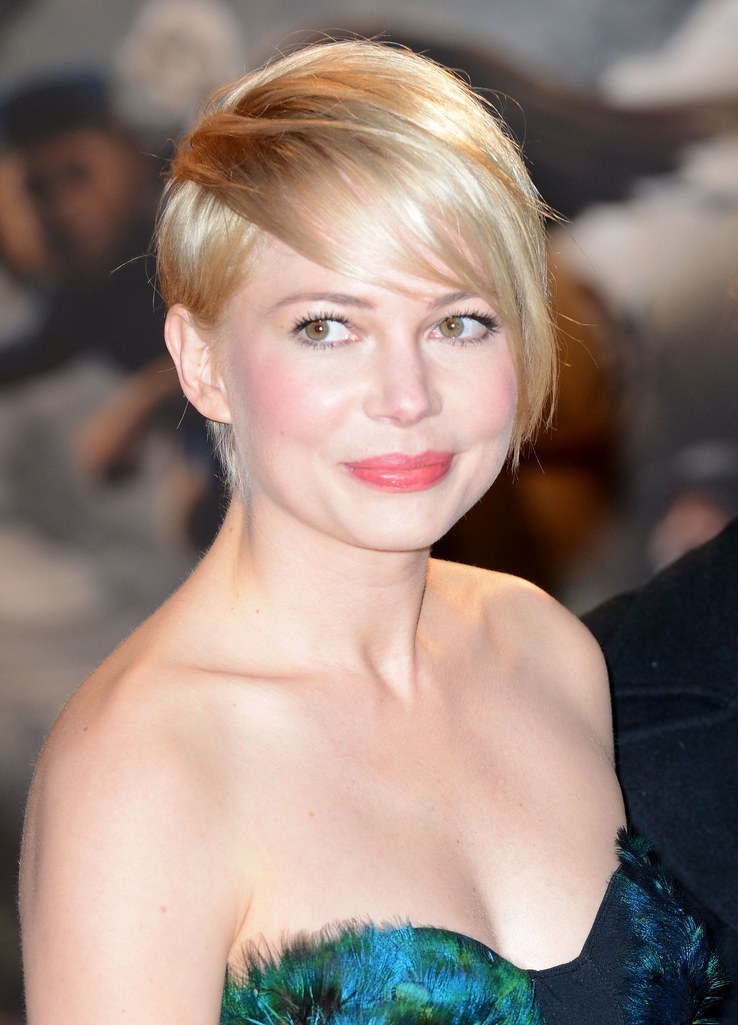 If you want a pixie cut hairstyles with a unique twist, then the Pixie Cut with Side Bangs will meet your requirements. The hairdo offers a modern and fashionable appearance that goes well with casual clothing and formal gowns. The presence of the bangs tones down the edginess, and also hides the wide brow. It frames your face and adds drama to the look. It is best to give heavy accessories a miss as your hairdo will be too exotic.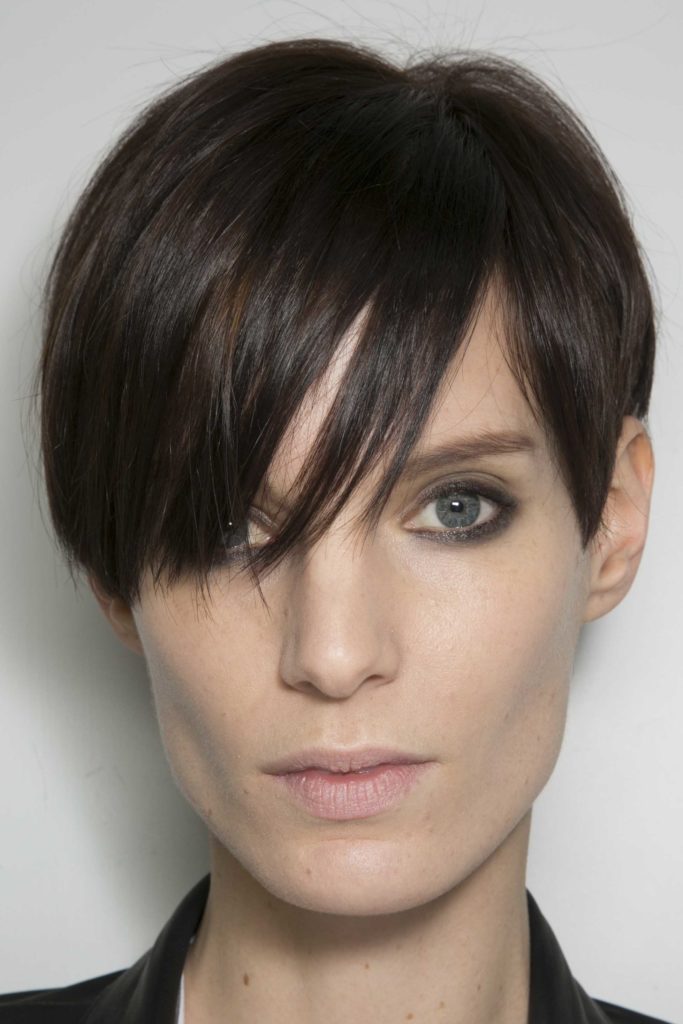 Edgy Pixie Cut Hairstyle
Women with fearless attitude can opt for hair colors, which others will not even consider. One such fashionable hair tint is grey. Gone are the days when men and women dreaded the appearance of white hair. Grey hair is the latest hair color and many celebs and super models are opting for it. If you have this hair dye, then an equally Edgy Pixie Cut Hairstyle will complement it perfectly. Young girls can go for the look without much thought.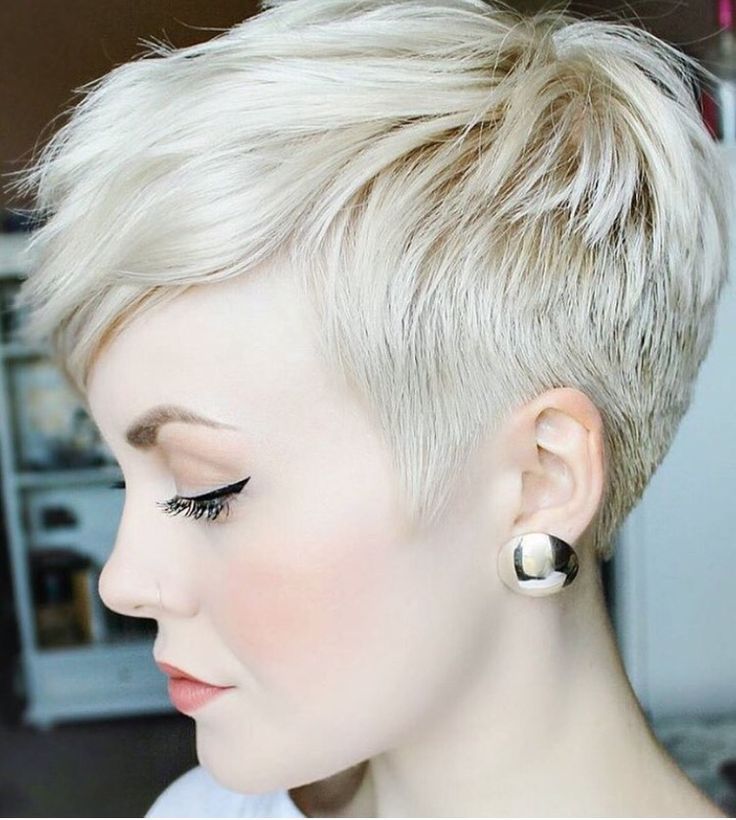 Don't let the society decide what is good for you. If you are confident that you will be able to pull of the short haircut, then you should proceed on the path. It is best to talk to the hairstylists and be sure that the cut you have in mind will accentuate your elegance.
As these specialists work with haircuts, they may come up with a new variation in the haircut that will look even better. Unless you do not master up enough courage, you will never know what suits you best. The Classy Short Hairstyles will come in handy in this quest.
30 Most Preferred Classy Short Hairstyles for Women
was last modified:
November 22nd, 2018
by